08/08/2021

২৫শে শ্রাবণ ১৪২৮
𝕿𝖍𝖊 𝖂𝖊𝖊𝖐𝖑𝖞 𝕿𝖚𝖗𝖓𝖎
---
𝕰𝖉𝖎𝖙𝖔𝖗𝖎𝖆𝖑
---
"অটোক্রেসি ভোমড়ার চাক। অল্প কয়ডা সব খায়। ডেমোক্রেসি পিপড়ার ঢিবি....চাটার দলের সংখ্যা বেশী। এই হলো পার্থক্য।"... notacinephile
I typically use quotes often in this space, but rarely I start with one. But, the comment above is so good I can't wait to use it. For the rare few who don't understand how to read Bengali, it roughly translates: A beehive (read Hive!) is autocracy, only a few exploit it, democracy is an ant pile, a bigger crowd exploit it. But with any translation, the real 'kick' is lost in translation. I tried my best to translate, but I can't recreate the kick! I request Amor to try it himself, as our frequent translation exercise (that reminds me, we haven't done it for a while!).
There is always this talk that Hive is top heavy, and not really decentralized. There are a fewer number of large stakeholders who benefit the most from it. But like everything in life it is only partially true. What is often not said, there is a rather large 'old school' middle class on hive, some of them are very good and pro hive, but there is a small but dominant minority who exploits hive as much as some of the large stakeholders. Here is the added problem, at least the large stakeholders are taking risk by keeping their hive powered up, but the middle class exploits can work under the radar and have multiple accounts and can suck the beehive dry.
A classic old school example of a 'bad whale' was haejin/ranchorelaxo. It is easy to pick on him as most people agree on the malicious exploit by him back in the steem days. People mostly agree that he botted 10 posts a day and then voted with his rancho account to suck the reward pool dry. It took people a long time to come to senses and join forces to fight against him and neutralize him. By then millions of hive have been exploited. Though we all agree that this exploit is bad, I must add, till now, haejin continue to hold a large amount of hive powered up. Whatever the reason might be, that hive is off the market.
Compare that to me-tarzan. Much smaller account, but same history of exploitation, and the worst part is it took much longer for the community for detection. On top of that, all that exploited hive is gone.
These are just two examples, but there are numerous others. Some mid-level accounts are active today, and very hard to stop. Because, if a casual user looks at it, most won't see anything wrong with the account. People think that hive is this faceless entity. The money that you are getting rewarded is coming from thin air, and if you exploit it, there is nothing wrong really, as you are not hurting anyone. WRONG! Hive that you are getting paid is coming from the inflation of the token. Today 813,881 HIVE ≈ $345,899 hive is created (https://hiveblocks.com). That is the daily reward pool. This money is getting distributed to all. That is your reward. The reason it has value is because the large stakeholders are not selling the token like you. At least some of them are keeping it powered up thereby taking the token out of supply and helping with the inflation. Without large stakeholders the token will steadily go to zero and there goes all your rewards.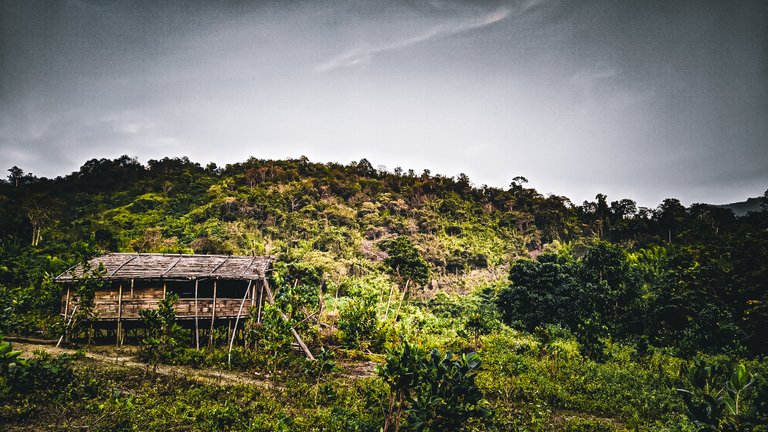 -Editor
---
𝕬 𝕵𝖔𝖚𝖗𝖓𝖊𝖞 𝕿𝖔 𝖙𝖍𝖊 𝖀𝖓𝖐𝖓𝖔𝖜𝖓
---
I have never felt the necessity to explain the thought process or inspiration or original meaning of the poems I write. Because to me, the reader should have the freedom to find their own meaning instead of forcefully accepting mine. Growing up, I used to hate poetry only because of this reason.
But today I had to break this belief, because the poem you are about to read was the very first poem I had ever written. I never really thought I would share this with anyone let alone post it here, but life is short. I could be gone tomorrow and it would be sad if like everything else, this poem about her also got lost in the flow of time. I was fifteen when this incident happened, when she died, and it took me 2 years of extreme guilt trip to finally write this down, to find closure.
The poem is about a cousin who committed suicide when I was fifteen. I wrote it when I was seventeen and from then on, the poetry writing journey of mine began. I never really shared this with anyone or told them the original reason behind it. But now that I am seeing her fading away in the flow of time while everyone simply moves on with their lives, it just felt wrong to keep hiding this last bit of thread I have of her, from the world. I don't know if people will read it or not, but at least it will be out there, instead of being hidden among the pages of my diary. Anyway, I will finish the explanation here.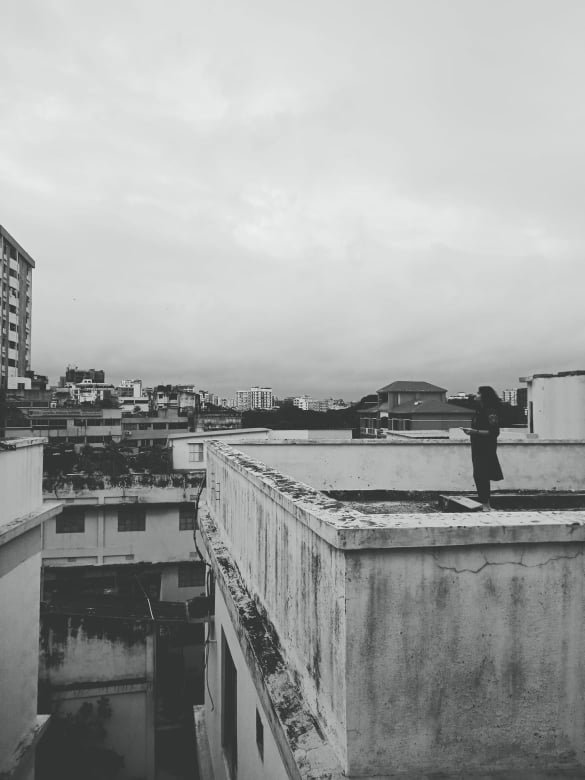 ---
Her lungs welcome the cold breeze
Eyes take in the beauty of the moment
And hand softly caresses the fresh wounds on her left arm
She wishes to remember this moment
The moment where for the first time she gets the taste of freedom
"This is not freedom", says the demon besides her
Laughing at her stupidity
He walks over to the edge of the rooftop to navigate the fall
A soft smile takes over his face as a cold skinny hand reaches
Out for her to take
"Freedom is not here, child. Hold my hand and I will show you the door."
She hesitates, but one pair of dark cold blue eyes gives her
The warmth she always wanted.
Mama said difference is not good, child
People don't like differences.
Papa was never there, so he didn't say anything
As she tucked herself in bed every night with her sisters
They turned their backs on her, saying they hated her
And her brother was too young and naïve to say anything.
She never understood what her fault was,
And now maybe she never will
She wanted to get away
Far from the sadness, broken homes and dreams
That's why she stole the keys
Mother couldn't lock her into this cold, dark room tonight
She always wanted to see the night sky
That's why she went to the rooftop
After swallowing all those colorful pills.
The wind blows again as she stares at the demon
She looks up at the sky to see the stars
They are shining like fireworks
"I wanna go up there." she says with little hope
"You can, if you want." he says with a kind smile
That's all it takes to convince her
Finally taking his hand, she starts her journey
A journey to the unknown.
---
𝕾𝖎𝖑𝖛𝖊𝖗𝖘𝖕𝖔𝖔𝖓
---
We're living in an illusion.
The illusion is that we have a choice, that if we make efforts, genuine efforts, we can change and move mountains. We often say or hear people saying that "If you will it, nothing is impossible," but even that isn't effective all the time. We often hear about people who, through sheer willpower and hardwork, have reached to the pinacle of success but compare to billions of people, their count is too few.
Do efforts result in change? Or is it simply luck?
The place we're born, our family, our finances - privilege has a lot more to do with respect to where we'll end up rather than our efforts. A kid born with a silver spoon, going to the best private schools, universities, sipping tea with the elites have way more potential simply due to the fact that he was born in a family with means. And all these means at their disposal pave a glorious path and even a more glorious destination.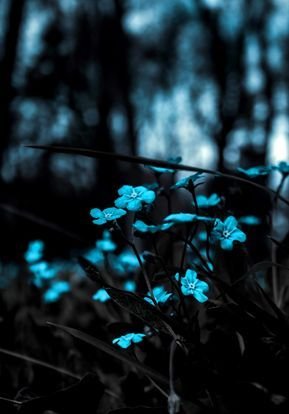 Source
Now, of course, there are instances where a kid from a humble background can rise and defy the odds. But that's one in a million if not worse. It's extremely rare and at every step, he has to face struggles. He has to overcome difficulties just to have an equal footing with the rich kid.
I say it is an illusion - an illusion created by the rich, powerful elite to keep the poor folks subservient. They dangle the lollipop of "hard work makes the dream come true" in front of them. Hard work ain't enough, willpower often falters. Whatever we're doing or may end up doing, it isn't by design. There are several other factors in play. Think about all the movies and tv shows where it's shown that the underprivileged becoming a big kahuna. Not disregarding the theory of hardwork and all the people who have made it to the hall of fame - it's inspirational and achievable but for the majority, it's a beautiful dream.
If we think about the government structure, how many people are there who are simply in the position just because they fought tooth and nail to get there and some are there simply because that position got handed to them as a family heirloom? Yes, there are a few who fought their hardest, started from scratch, and got to their desired position. But that's far and few between. Not everyone has the willpower to fight to their last breath. Discipline is quite rare and is one thing that is essential for success - without it, even the privileges may get drained out of sustenance. And subsequently that fortunate person will be empty handed and may start from the scratch. Negligence is essential to downfall.
A privileged kid has far, far more chances of living a good, healthy life compared to a kid born in a slum.
It's in no way comparable.
Just by accident of birth your entire life can be made or broken.
---
𝕬 𝕾𝖚𝖎𝖈𝖎𝖉𝖊 𝖔𝖋 𝖆 𝕾𝖔𝖚𝖑.
---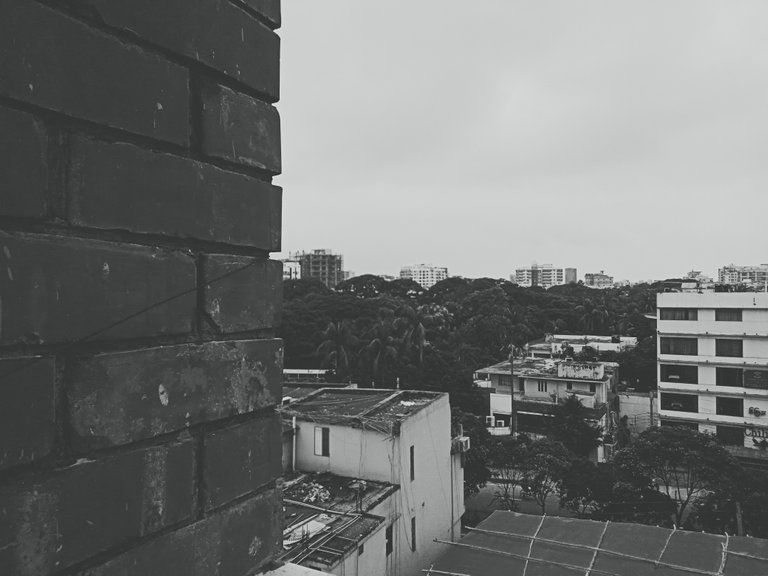 The sound of crushed leaves followed his wake as he walked ahead. Dawn had just peeked through the horizon when he had left his body, lying lifeless in his warm bed. It would take at least a couple more hours for them to realise his death. And he felt that it was only these couple of hours that held his freedom in the palm of their hands.
He never really liked the city he lived in. Or rather, he never really cared for it. It was a clustered area filled with sky-high boxes that hosted lonely people with depression and broken dreams. He lived in one of those boxes, breathed in the same air like everyone else as he went through each day like it was a battlefield. He never stopped to look at his surroundings, never had the time or desire to. But now, as time finally seemed to have mercy on him for the very first time, he decided to take in his fill.
Walking along the same sidewalk he ventured through every day, he took in his surroundings with ease. He never noticed the building that stood just a block away from his house had its walls painted in dark red, or that the two-storied house he had seen when he came to the city all those years ago had long been demolished. In its place now stood a tall building with floor-to-ceiling windows reflecting the purple sky and the first rays of the sun. It was how life worked, he guessed. Within time, the new always replaced the old, scraping away the hints from the past, building something fresh and blank.
Dying, on his part, hadn't been a hard thing to do. It wasn't that he was depressed. He had a nice enough job, a lovely wife who supported and loved him, a flat that wasn't too shabby or broken down. He didn't have a broken past, with zero histories of abuse and mental torture. He was an ordinary fellow with everything anyone else could have asked for. And if he looked into it closely, what had started the problem for him, was just that.
Boredom was a scary thing. Emptiness was a concept only those can describe who had really felt it. And he had spent his thirty-year-old life, being both bored and empty. He wouldn't say he was sad, but at the same time, saying he was happy felt like a luxury he couldn't afford.
So, in the end, it was 'death' that held the key for him. Taking in those pills while his wife slept soundly beside him gave him an adrenaline higher than anything else had ever given him, and as he had closed his eyes for the very last time, he had felt content. Happy.
Sometimes freedom came in packages of companionship and love. Sometimes it came in bundles of luxurious clothes and items bought without care. Sometimes it came from seeing tall mountains and extravagant scenarios. But the biggest freedom, which only those with the bravest heart could achieve, came with death.
But he wasn't a brave soul, no. He had never been brave. He was just bored. And that was all it took.
He wasn't all that sad for leaving things behind. He knew his wife would get over it. What was a bit of crying for a few months, compared to a whole new chapter in life, filled with uncertainty? He knew she was bored as well. He saw the 'empty' making a home in her bright eyes years ago. In the end, it was either him, or her who would have pulled the trigger. And he decided to take the reign before she did.
And so far, things felt promising, for him, at least.
The destination he had in his mind wasn't something that came to him out of the blue. He had spent weeks, months, years looking at it, whether it be just a glance or full-on stare as he passed it by. And right now, it was the place his feet were taking him to.
Riding the subway to work had always felt like a chore to him, but today, as he got onto the empty train with only a handful of passersby, it felt like an accomplishment. For the first time, no one looked his way, no one bumped into him, no one saw him, and he liked it that way.
He never had the chance to glance out the window to see how the tunnels looked like underground, too busy thinking about work while trying not to crash into the body next to him. But today, he stood beside the window and looked. Motion didn't affect him as it did before; all the theories of physics were finally lost on him, so he enjoyed himself, staring down as the tunnels blurred and zoomed past them into total darkness before station after station without crowd graced him with its presence.
Getting off on the station that would take him to the place, he glanced at the beat-up vending machine on the corner. A homeless person slept soundly beside it with their legs and hands spread out. Would this man ever know that he was being watched by a person who wasn't there anymore? The man's ragged clothes and unbrushed hair spoke of a misery he had never felt himself, and he was glad he wasn't in his place. No point wishing for something he couldn't have handled himself. But the one thing he did wish for then, was a cold can of soda.
It was a childish desire to taste the sugarless liquid one last time before leaving. But in life, you never did get what you always wanted. So without looking back, he moved on, walking towards the exit with sure steps.
The place came to a view even before he got there. It was a construction site. A huge project; building one of the tallest skyscrapers the city had to offer, and just like huge things, it took time to reach its full form.
He had watched this very building every single time as he went to work, day in and day out. In the daytime, the place was filled with life and motion, workers working nonstop to help it reach its full glory. But at night, when he left his office and walked back to the subway, the empty building had always greeted him like a friend. It was a calling he couldn't ignore. And today, he was finally ready to answer.
Getting inside wasn't such a hassle for a man with no body. And this early in the morning, the site was still in its empty state. The construction lift he used to get to the top made rusty noises that echoed all around the place, and he was the only one there to hear it.
Stepping on the dirty concrete floor gingerly, he made his way to the edge of the building.
He was at the very top, and under him stood a city he never cared for, looking radiant in all its cluttered glory. Things always looked better the further you stood away from it, he noticed. Just like the sun that now looked breathtaking, showing its face slowly over the horizon, even though in reality, it was a ball of fire that would burn you the second you got too close.
Maybe this was the freedom people talked about when they stood over tall mountains and spread their arms wide, above and away from everything around them. And for the first time in his life, he tasted it on his lips, in his lungs that had stopped working.
There wasn't much time left for him, he knew. Like trickling sand, it was slipping right out of his fingers, moving onto others who had a greater need for it than him now.
While he was planning his demise, a question had always haunted him. And it was time for him to finally test it out.
The death of a body was a common phenomenon. Life, ending gradually and statically, was a thing humans knew of, experienced at least once in their lives. But the death of a soul...
Was there truly something like that?
Consciousness was a paradox, a box with an endless bottom, a sky infinite.
But what if, just what if there was an end? An actual pause, a brick wall, the end of a tunnel that only showed itself if you go to it willingly. Can you really embrace the empty? Can you really ever be consumed by it? Can it be taken in? Can it really embrace you?
…..
As the rays of the sun hit his eyes and the structure around him, drenching him in a golden hue, he stepped out to find the answer.
A suicide of a soul, after all, was a poetic way to go.
And the best part?
No one was there to witness him, as he finally faded away.
---
শখের তোলা আসলে কত?
---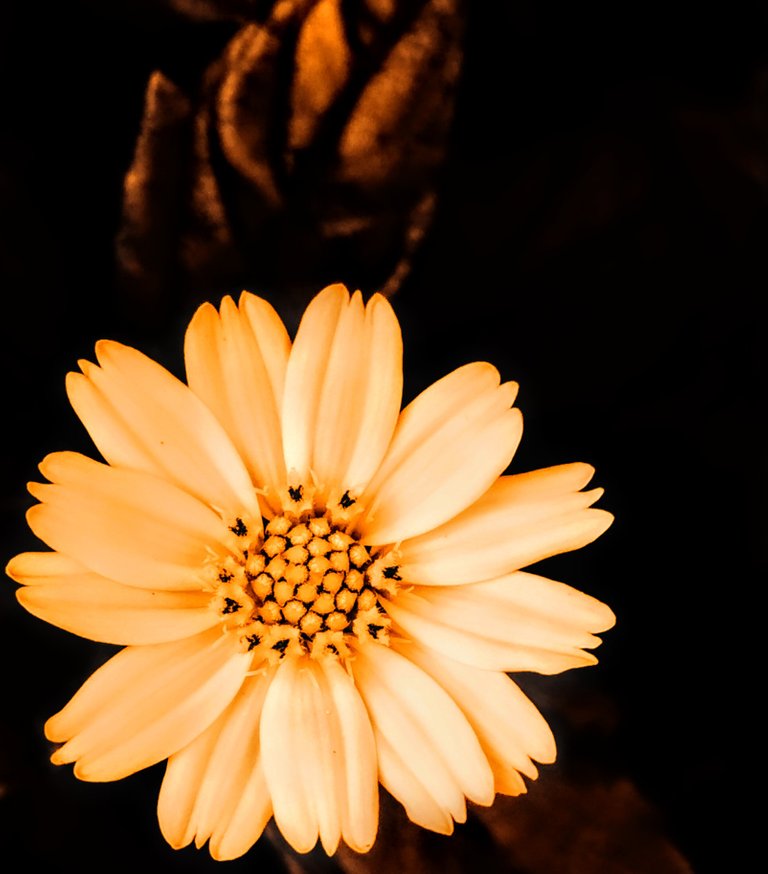 শখের তোলা আসলে কত?
মানুষের শখের তোলা যে কত তার হিসাব নাই। শখ করে সাধের সীমাটাকে যখন তখন ডিঙতে চাওয়ার বাসনা মিশে আছে আমাদের রন্দ্রে রন্দ্রে।
শখের সীমা পরিসীমা ঘাটতে গিয়ে অদ্ভুত কিছু বিষয় গোচরে আসল। এদের নিয়েই আজ বলব। শখ পালতে যেহেতু খরচপাতি এট্টু বেশী, তাই শখের তোলাভিধান ঘেঁটে বের করেছি আজকের এই কচড়া।
রৌদ্রস্নান কিম্বা সুখের গান, সব কিছুতেই খুঁজে পাবেন এই শখ নামক আতি পালিত বস্তুর সন্ধান। কত আদরে আদরে এই বাঁদর যে পালিত তা লোকের শখের রকমফের ঘাটলেই বোধকরি গোচরে আসবে। নতুন করে কিছু বলার নাই।
নিরিহ শখে কোন দোষ নাই, তবে মানুষ মাত্রই যে গনহারে উদ্ভট আর আমূলক শখের চর্চা করতে ব্রতি হবে এটা ভাবা অমূলক। তবে যারা এই আদম্য শখ পুষে রাখে তারাই জেগে থাকে আর তারাই এগিয়ে থাকে।
পাহাড় চুড়া থেকে পাখির চোখে সাগর দেখার শখে আজ কেউ কেউ পাড়ি দিচ্ছে আটলান্টিক। কেউবা ভোল পালটে বদলে নিচ্ছে মুখ আর মুখোশের চরিত্রায়ন। যদিও হহরহােশই হরহামেশাই দেখে চলেছি এসব। যেন এই বিশ্ব নাট্যমঞ্চে সবাই সঙ সেজে রঙ মেখে মিটাতে চায় মনের খায়েশ। আয়েশ করে কেউবা শখের করছে মুন্ডুপাত। তাদের কথা বলতে গেলে গদ্যে বলাতো সম্ভব নয়, মহাকাব্য দরকার হতে পারে। তাই ওদিকে আর না যাই।
শখের তোলার কথা দিয়ে শুরু করেছি, এখানে একটু তার আগের কথা বলে নিই। কোম্পানি যখন এ অঞ্চলে মুদ্রা চালু করল তখন লোকেরা এই মুদ্রার ওজনকে ১ তোলা হিসেবে লেনদেন করা শুরু করল। আর কথায় কথায় এই ক্ষুদ্র ওজন মাপার একক যে শখেরও পরিমাপ করা শুরু করবে তা হয়ত প্রাচীনগন ধারনাও করেন নাই।
তবে এখানে আমার ব্যাক্তিগত একটা যুক্তি আছে। সেটাই এখন দিচ্ছি আরকি। এই তোলা একক গোল্ড পরিমাপের জন্য ব্যবহার করা হত। আর নারীদের কাছে তখন; হয়তবা এখনো চরম শখের বস্তু ছিল গহনা। যার যত গহনা তার শখের তত বাহার আরকি। আর এই মানদণ্ড কালক্রমে এসে জায়গা করে নিয়েছে এখনকার পৃথিবীতে।
যাই হোক, আজকাল অবশ্যি মানুষের শখের বাহারে যোগ হয়েছে নিত্যনতুন গেজেট। উত্তর-আধুনিক যোগাযোগ প্রযুক্তির আশির্বাদে শখের মুকুটে দিনে দিনে যোগ হচ্ছে নতুন নতুন পালক। এসব দেখে দেখে আমার মনে হচ্ছে, শখের তোলার হিসাব পেরিয়ে হয়ত আমরা হয়তোবা এখন ভরীর হিসাবে চলে এসেছি।
আশা রাখছি, একদিব আবার হাজির হব নতুন কোন প্রশ্ন নিয়ে।
বলেনতো...
মানুষের শখের ভরি কত?
---
𝖀𝖓𝖊𝖝𝖕𝖊𝖈𝖙𝖊𝖉 𝕾𝖙𝖔𝖗𝖒
---
How Are you?
This text just popped on my phone screen from of an unknown number that looks so familiar. Yeah, I know this one, once this was the most dialed number, and today trying to figure out who the hell this is. The beauty of life! It's been almost a year since we lost contact and all of a sudden she remembered me, that was unexpected. The way we lost contact with each other was truly a disaster that left no hope for another chitchat. But deep inside I always craved for another opportunity just to know how she is.
What to reply to? Should I express the wounds she did to me or show the love that I am still holding. One thought is whispering to humiliate and take revenge but in another feeling pointing that it would burn me more. Looking at the phone screen, trying to figure out the possible feelings beyond these three words of her. No, I couldn't. Her last impression left me with negative thoughts that still haunt me, stab me, and caged me in an illusion of her that doesn't let me move on. Why the hell did she text me again? I was fine. Used to manage me somehow. Again a storm started over my feelings, positive or negative, no exact outcome to reach, lost in a dilemma. My heartbeats went faster, I could feel the storm pretty loudly. Going through the old album of our sweet memories, that is the only place where is no sign of betrayal, flames of hatred, or any bad impression of her, just a little bit of pain in my chest.
Fingers are shaking while I am typing the reply. Thought again and again, with a lot of courage pressed the send button.
"I am fine by the grace of Almighty, what about you?"
---
𝕰𝖓𝖉 𝕹𝖔𝖙𝖊𝖘
---
Do not forget to join our next weekly hangout on at Friday 10 pm GMT +6