Earlier today I made a post about how I want to get involved in the Hive community, I expressed how it is my goal to post more on Hive, and that I wish the large stakeholders would not continue to downvote me and deplete the rewards based on personal bias. I understand the concept of a decentralized ecosystem, the question becomes, what does it mean for a large stakeholder to be able to have this much control? Is Hive truly decentralized if the main stakeholders act on their own personal bias over who can participate in the ecosystem?
If the downvotes are the consensus, I am able to understand. If the downvotes are in relation to the content, I am able to understand. But what happens when your main stakeholders hold personal bias & act out in an attempt to silence new users?
I am not asking you to take my side, but to read through the comments left on that post. Is this the direction that Hive is going? I do not feel comfortable advocating for Hive if this is the infrastructure.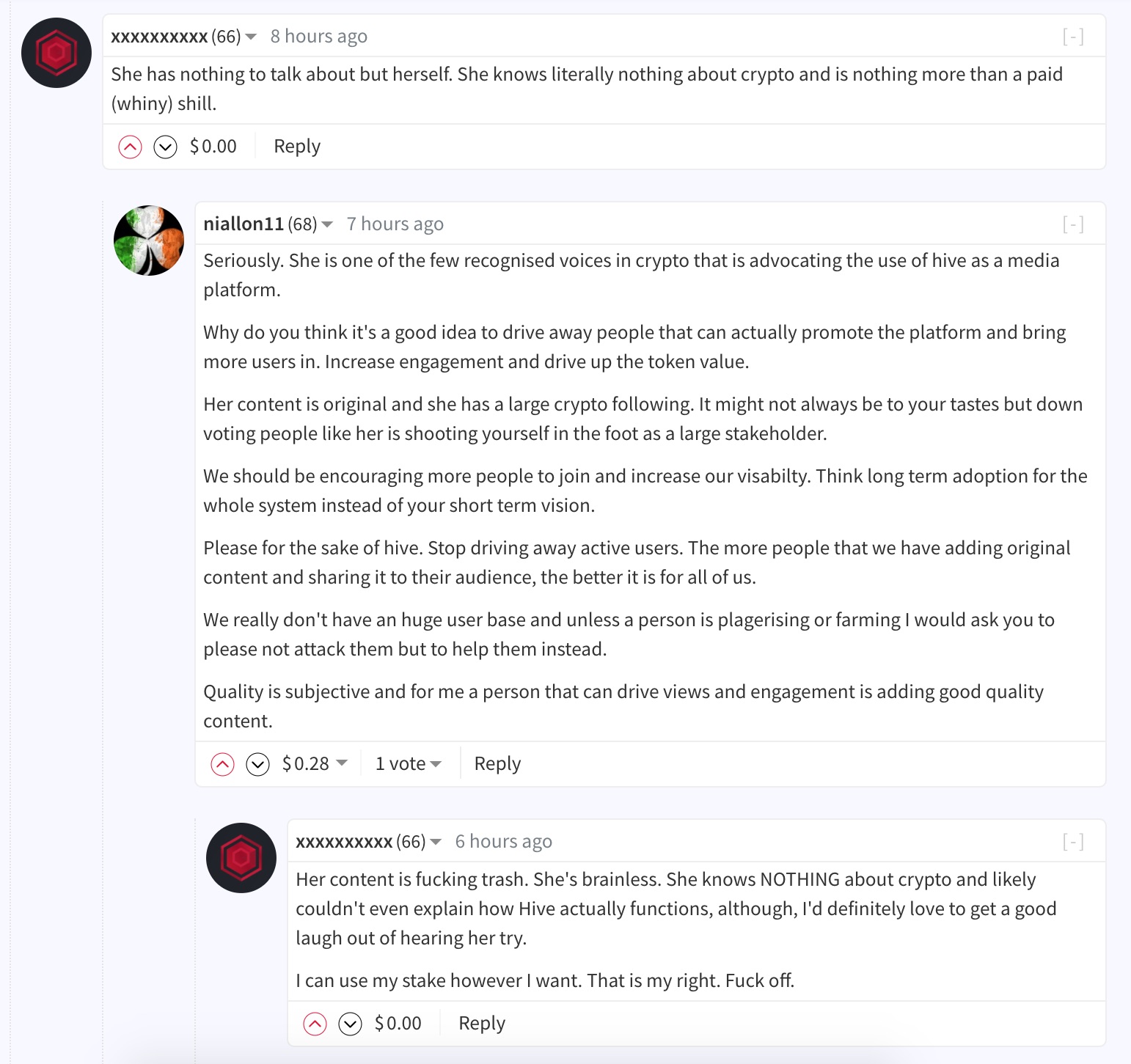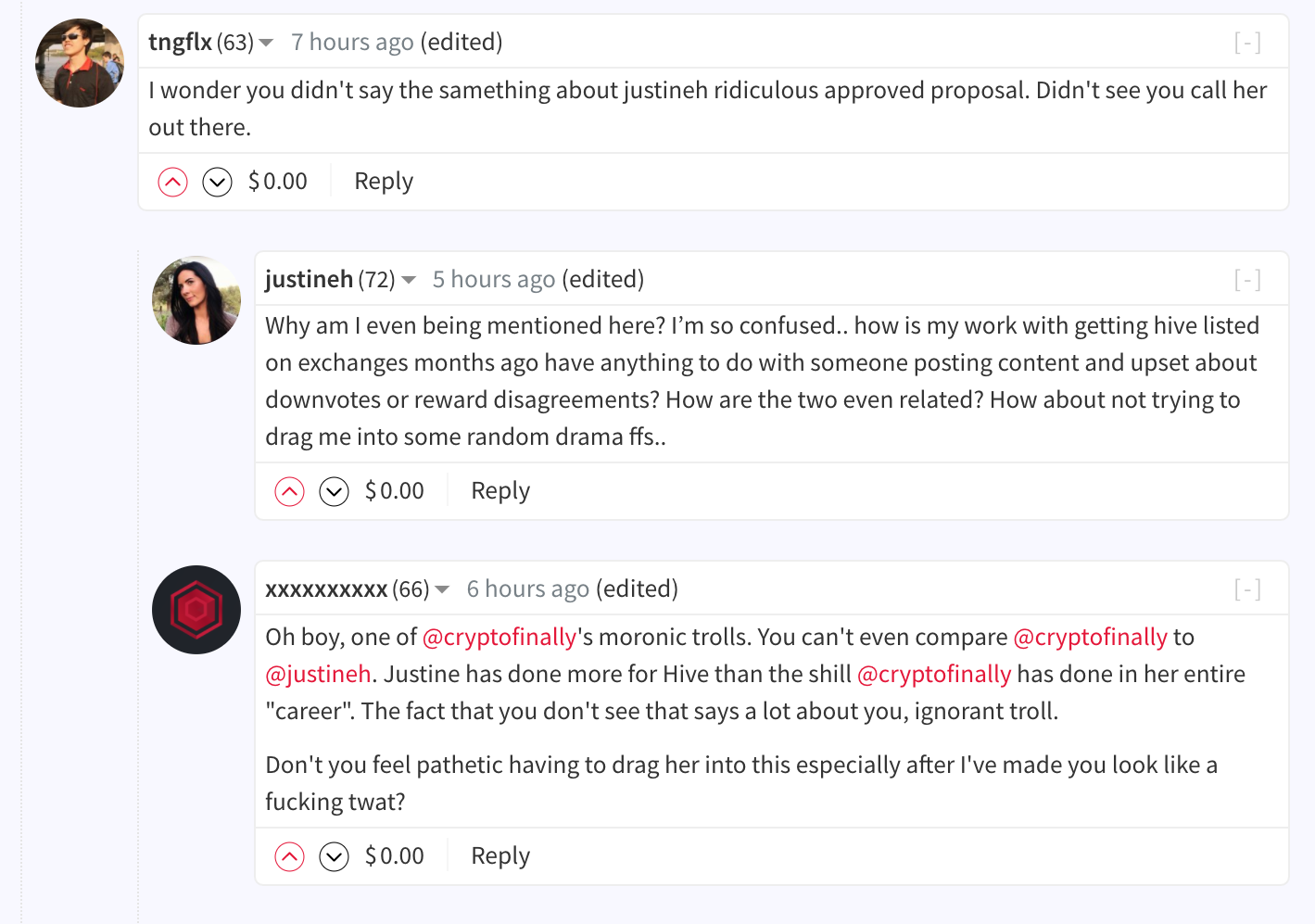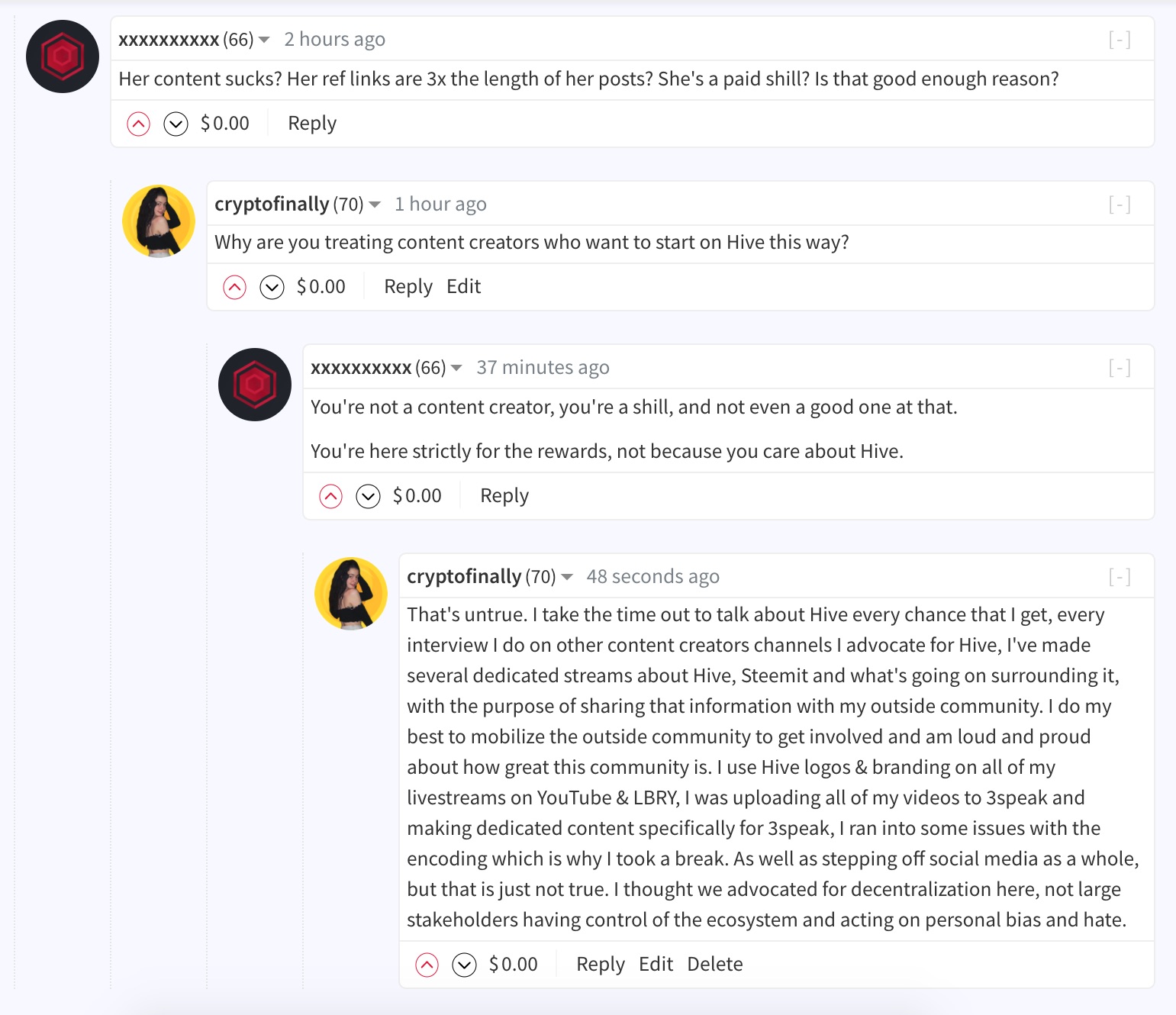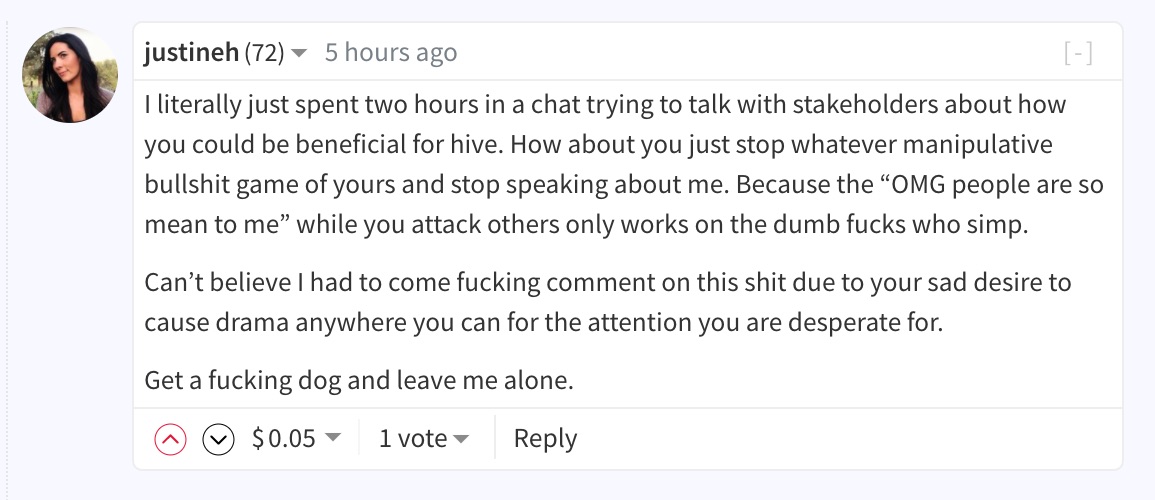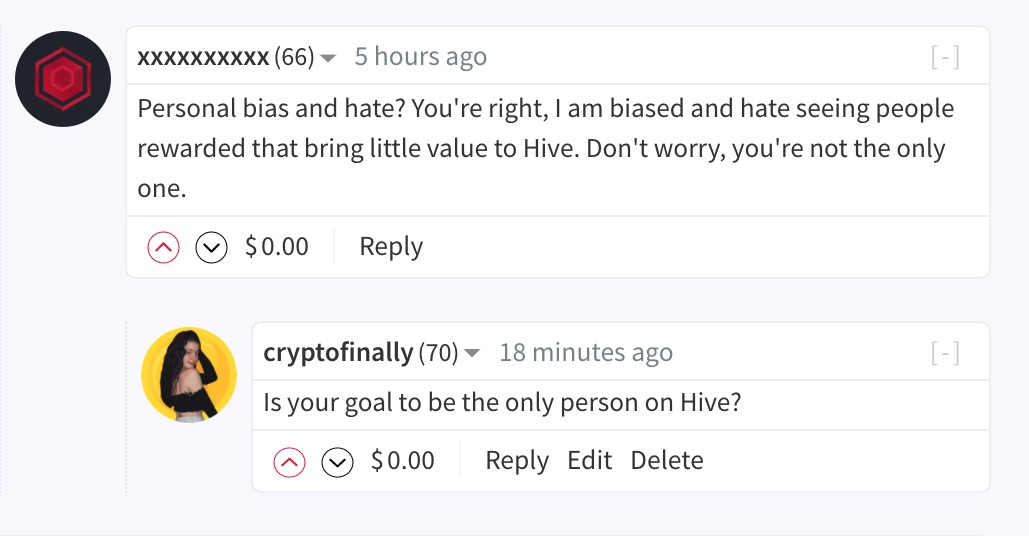 This is the OP if you'd like to take a look for yourself: https://hive.blog/hive/@cryptofinally/i-m-trying-to-support-hive-but-whales-are-downvoting-me
I don't think this is what we're here for.