The other day I posted about how I helped to get 2 posts, not my own, to be the top viewed posts on peakd.com for the week and day. To me, this showed just how little we are trying to get views in on Hive, and how easy it can be to do when we try. Yesterday @coingecko shared some damning stats revealing just how few unique visitors the Hive ecosystem gets in web traffic.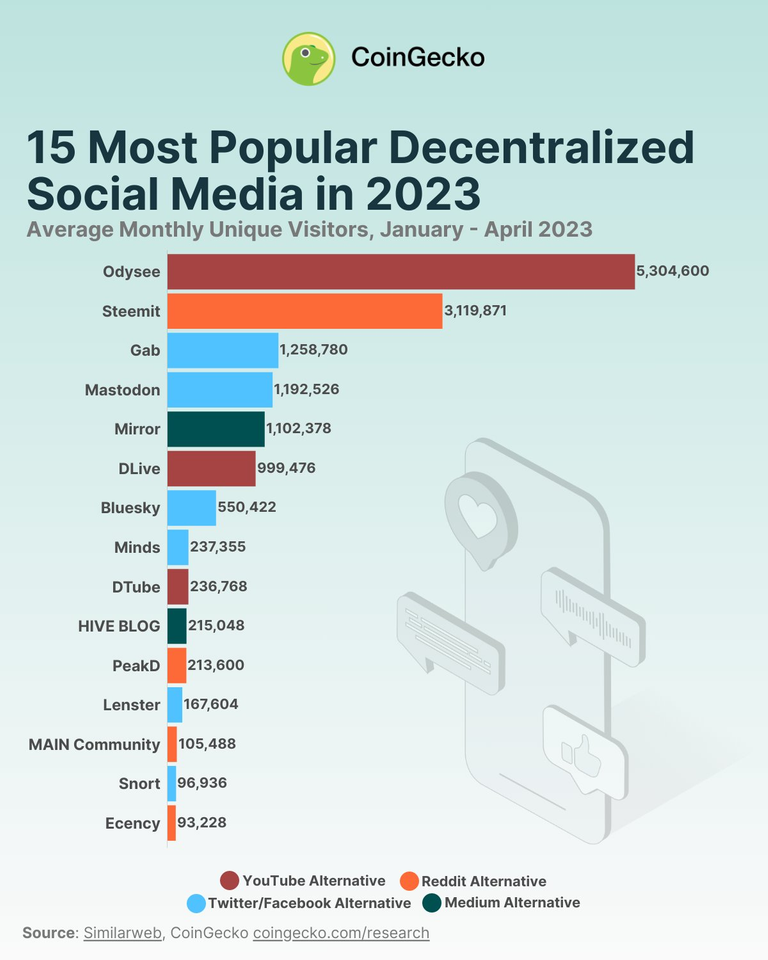 ---
Today I am offering a 100 HBD bounty for any user who can make a Hive post be the top viewed on peakd.com tomorrow (Friday 12th May). I will also add the full Hive and HBD rewards of this post to the bounty.
Edit: @dandays has donated some HBD for the bounty so now it stands at 113 HBD + the rewards for this post.
Read the Rules
The post doesn't have to be yours, but it does have to be current (within the last 72 hours).
You must register the posts you are attempting to push by replying to this post with a comment, linking the post you are entering*. You must do this before promoting the post, that way I can be sure you are not hi-jacking someone else's attempt to promote a post. Make sure you link to a front end like peakd.com that tracks views.
The post must achieve at least 1500 views within the day counting from after you registered the attempt, and be the number 1 top viewed post for the day of 12th May 2023.
The traffic must be authentic - you must not pay for traffic or use bots or any similar service to generate inauthentic traffic.
Provide evidence such as links to your sharing on other social media sites to prove that you were the one who drove the traffic to the post. Evidence of the authenticity of the traffic will be required.
You can make as many attempts as you like, within reason, as long as you register the posts you are promoting.
I reserve the right to deny the bounty if the above rules are not followed in letter and in spirit.
*I will attempt to screenshot the view counter as close as possible to the time you register your post. If you create a screenshot yourself, that can help.
You can find the page for peakd most viewed posts here.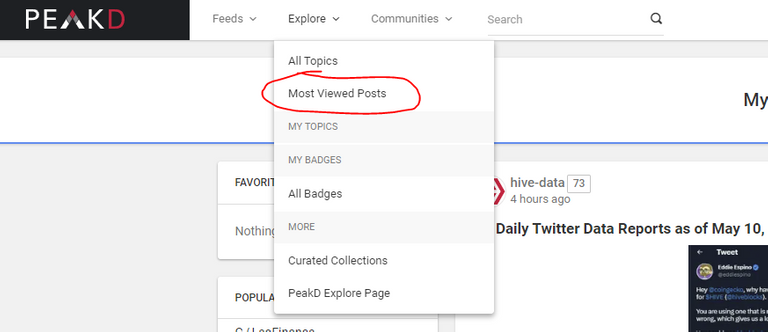 ---
The purpose of this contest is as a proof of concept or test to determine that if rewards are made available for the purpose, that people can bring in traffic to Hive/peakd.com if they are sufficiently motivated to do so.
Some tips: Keep in mind that most of the work may be in finding the most suitable post to share.
Reddit can be a good place to post as long as you can navigate the particular subreddit culture and find a good fit.