Most of the people aren't getting enough attention on their blogs just for using wrong tags. Many bloggers even don't care about the tags. I am saying this because I was thinking about tags for the last few days and analyzed most of the posts. Honestly, in the beginning, I also used some tags in my Hive posts which don't make any sense!
So I thought it would have been better if I can write about it so that newbies like me don't have to face problems at the beginning.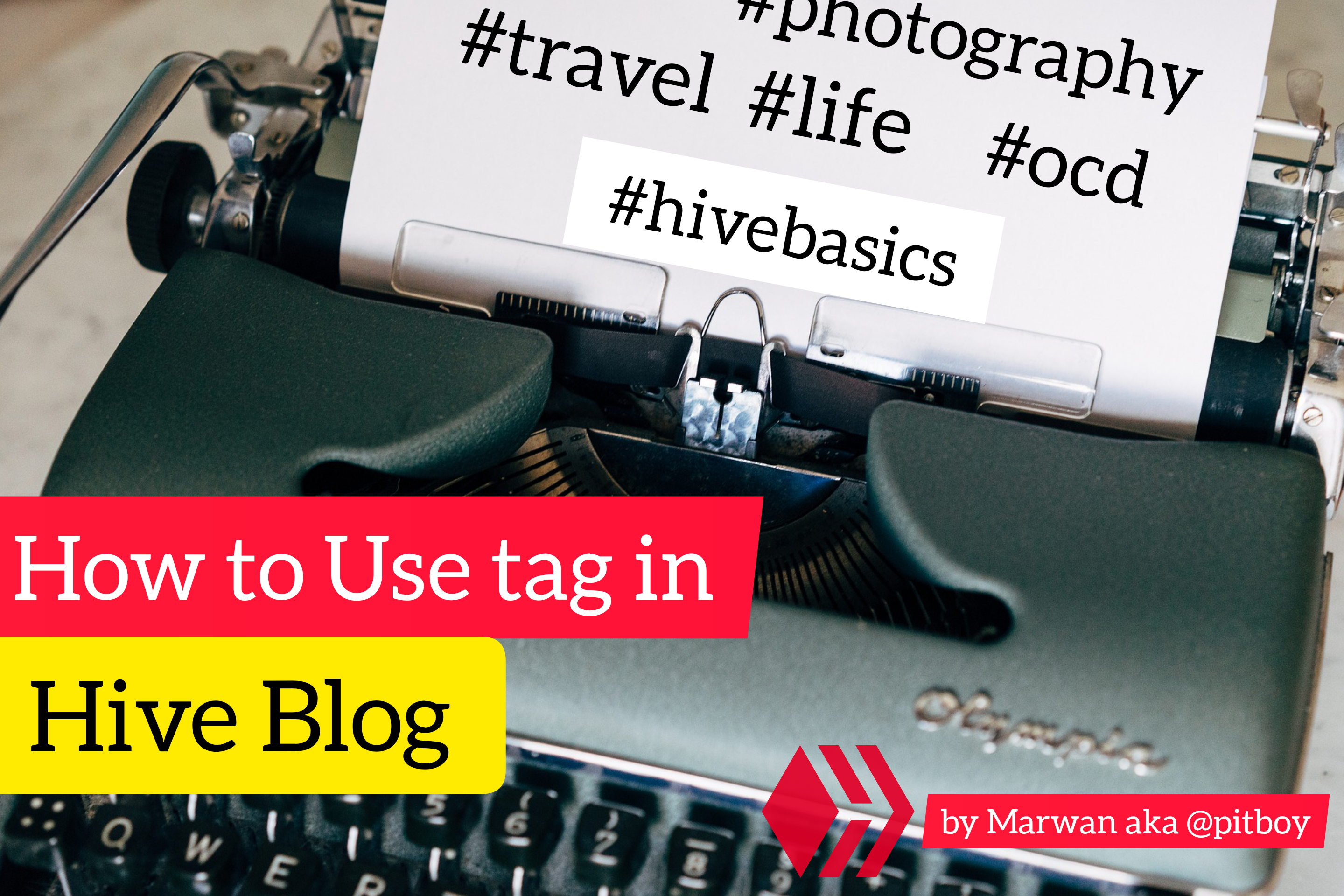 But remember one thing carefully before reading this article. Post popularity doesn't entirely depend on tags. It depends on post quality, type of post, type of community, followers, the popularity of bloggers as well. But I can say that 20%-25% of post success depends on good tags.
Why Tag is important?
If you don't know about the proper use of tags, you're missing approx. 20% chance to gain popularity on Hive. Most of the people think that they can get decent payout only by posting on Hive communities. Of course, communities are very essential but the thinking is incorrect. If you go to the homepage and check trending posts by selecting "All Posts" you'll be amazed by seeing lots of posts, that are making good payout just by posting directly to their blog under a tag.
Note: If you post on any community, community name will be considered as the first tag.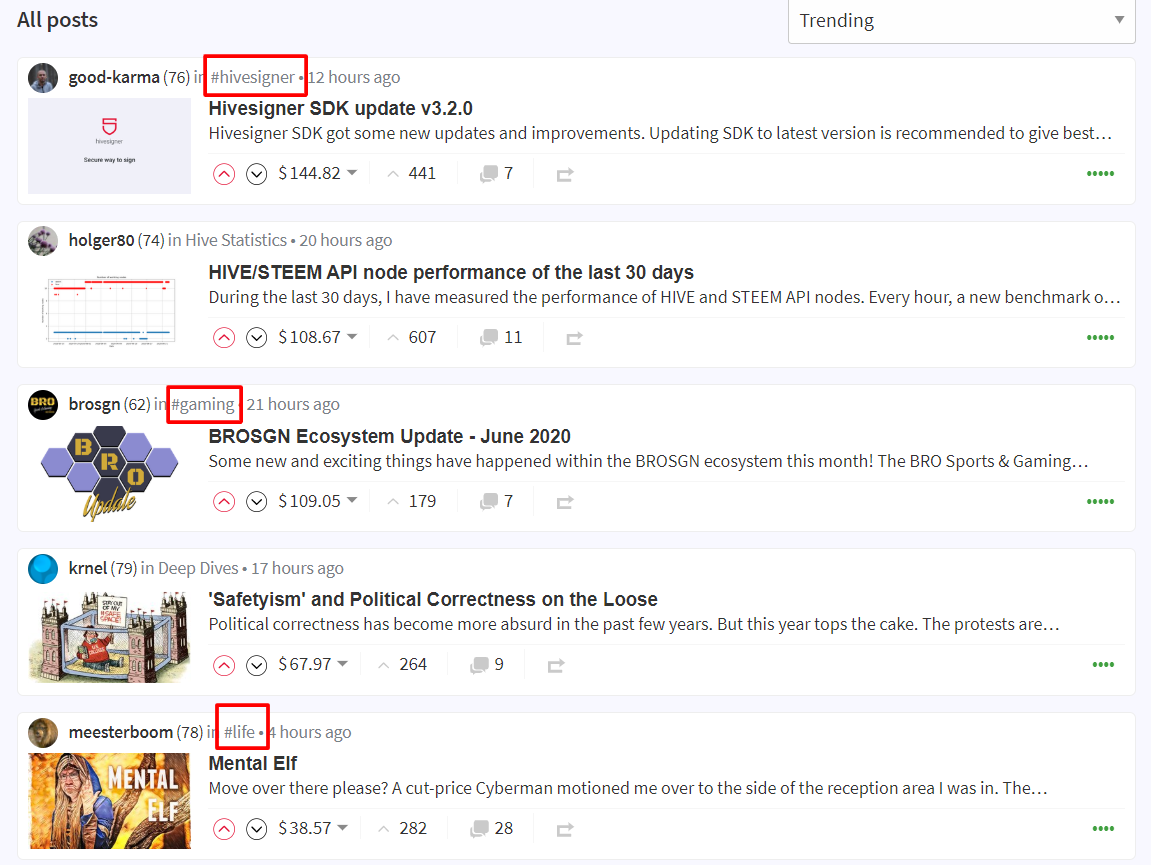 As you can see on the screenshot, a good amount of posts are ranking on the trending page just by using Tags. But as I already mentioned, other factors worked here as well.
At this moment you can use 8 tags in a post. That means you have a chance to make your post popular under 8 different tags. That's why using tags on posts is very important. You have to do it wisely and perfectly.
How to Analyse any Tag and Use it Perfectly?
I see a lot of people using tags that no one else is using. And then they think why no one is seeing their contents. That's because nobody is using that tag. So that tag doesn't have any visibility. Though post quality also matters here, but using proper tags could be an important factor for a good payout.

I got on option to check all tags with their post number, comments number, and payout amount. But it seems like that's not working anymore or under construction.
So you have analyze tags in a hard way, which is my way actually! You can check all trending, new and hot posts under any tag by creating a link like -
For example, you want to see and analyze all posts by tag #life. So you will just type on the address bar -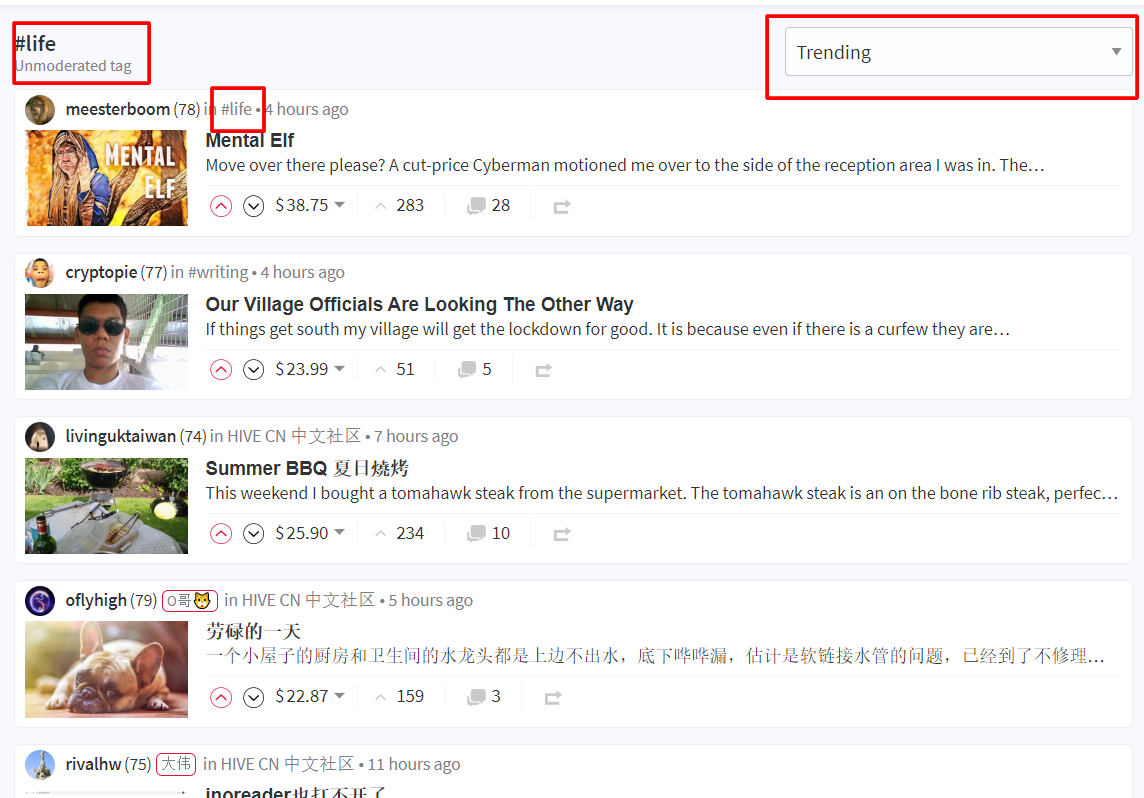 If you want to check the tag #gaming than just type "gaming" in the place of "life". This is how you can check the activities with your desired tags. Currently, you've to go through this way as I didn't find any other way to check tags. If you know any better way please let me know in the comment section.
If you're thinking about using any uncommon tag in your blog then you can check the tag popularity in this way.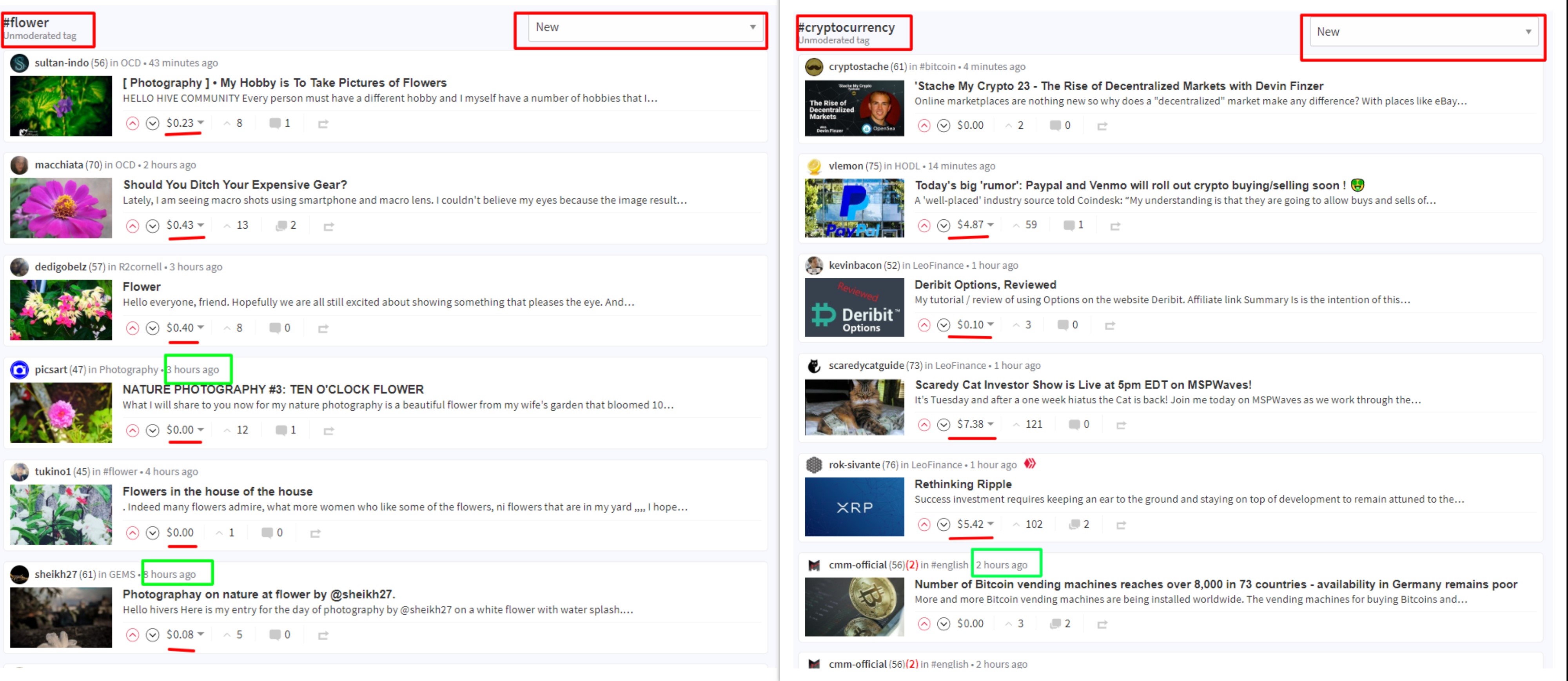 Here's an example I made for you which will give you a clear idea. I checked the last six new posts for two tags #flower and #cryptocurrency. Check out the post timing, we got 6 new contents for the tag #flower in the last 8 hours. And we got 6 new contents within 2 hours for the tag #cryptocurrency. This means people are writing on the topic "cryptocurrency" more than "Flower". And you can also see that post payout is quite better than the "flower" tag within just 2 hours. Though it also depends on post quality.
But remember, using just popular tag (Tags like #news, #gaming, #ocd) or community won't give you a better payout. There's a lot of people are using that tag which also means your content will move down on the feed faster. And it'll be out of people's view faster.
So use your tag wisely.
What You Need to Remember While Using Tags?
First tag is important
You can edit your post and tag until 7 days, but remember one thing - you can't edit your first tag. So think which topic fits best for your article and use the first tag accordingly.
Don't use unnecessary tags
You are writing the first post on the blog, which is an introductory post. So it's better if you use the tag #introduceyourself. If you want to describe about your traveling on that post, you may use #travel as well. But if you use #crypto and there's nothing about "crypto" on that post, it'll abuse the proper use of tags. And readers will find it confusing.
And according to @hivewatchers, this is called Tag Spam! You could be flagged for by Hivewatchers and @spaminators for practicing this spam continuously.
Tag Abuse
You may use a variety of offtopic tags unintentionally on your post, which is called Tag Abuse according to Hivewatchers. Suppose, you may use the tag #life on your every post by thinking that it's a common tag. But if you are writing a post about "Bitcoin" or "Forex Trading" and using the tag #life than it'll be Tag Abuse. Because "life" has nothing to do with "forex trading".
Tag Explanation
Here're some common tags with explanation from Hivewatcher's blog:
| Tag | Explanation |
| --- | --- |
| # blog | Another very generic tag that can be applied to virtually any post. It was originally meant to be used for diary/journal-type posts but has since evolved. |
| # photography | A tag meant for photographs taken by the member. It is not meant for random photographs taken from the internet. |
| # art | This tag is meant for posts showcasing original traditional and digital visual art or otherwise artistic expression. |
| # travel | This tag is for posts about traveling. It is popular for vacation photos or posts describing visited locations. |
| # news | Posts either discussing current events or providing a commentary on external journalism. |
| # writing | A tag meant for original fiction and non-fiction writing, such as poetry or essays. |
| # money | A generic tag for posts about business, earning money, or cryptocurrency. |
| # funny | Anything to do with humor, memes or jokes would fit here. |
This shortlist has been collected from Hivewatcher's post - The Games of Tags! To check the full list with explanations and get more ideas check out the article.
Though I wrote an amateur post, I hope you got some good ideas about "tag". I wish you good luck on your journey on Hive Blog. And don't forget to leave a comment below.
---
---
---
My other Hive related posts -
What is Hive and How Does it Work? - Click Here
What are the Different Ways to Earn Hive? - Click Here
How I Ranked "Earn Hive" on Google within 24 Hours? - Click Here
How to Write SEO Friendly Post on Hive? - Click Here