Hey everyone! As you know we at OCD have been attempting to raise the traffic onto your blogposts and at the same time to Steemit in the past. We've done so by sharing your works onto Twitter and Reddit in the "Sharing is Caring" posts of @ocd while at the same time rewarding both the person sharing the posts and the author of the shared posts with the post rewards of the above mentioned post. Instead of continuing that trend, we thought of another way to incentivize people to share their posts onto other platforms, starting with Twitter!
The reason we're starting with Twitter is cause the analytics are much easier to check up on and the shared posts are much easier to track and throw them some extra Twitter likes on when we browse through them. We are hoping others will also take the time to do this. We won't be touching Reddit as of yet as there's a lot more rules involved there with each subreddit having their own, some already shadowbanning Steemit posts, etc. With the upcoming communities feature we may come back to that, though.
I recently looked up the analytics of the #steem tag on Twitter and these were the results: Link to the website here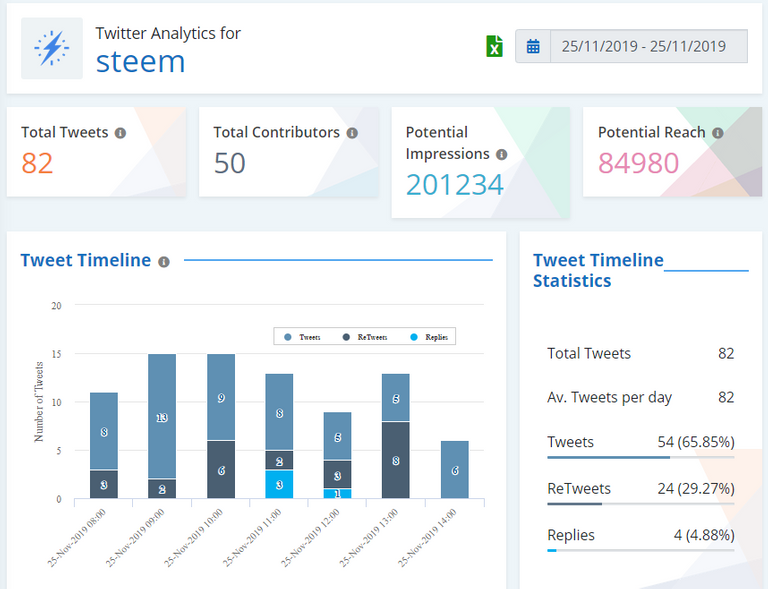 50 contributers? I know we can do better than that! Here's the stats for #steemit which were already much better even though they also have a lot of room for improvement.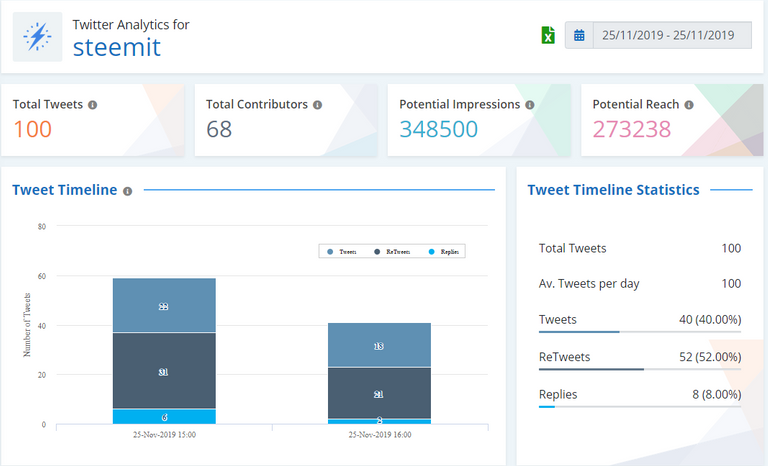 Great job to #steempeak for their activity as well! Although this one is over more days (it wouldn't let me choose in the free version, I guess they just counted 100 Tweets max so will have to look for another tool)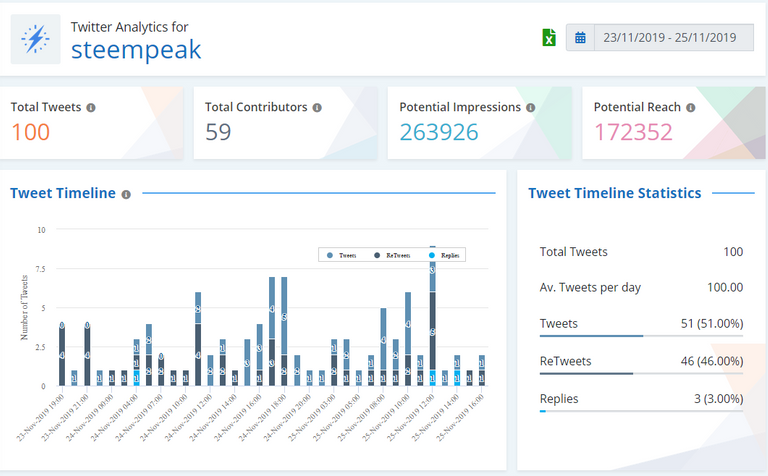 Introducing Proof of Sharing - PoSh
We decided not to abbreviate it into PoS for obvious reasons. ;)
All you have to do as a content creator is share your works onto Twitter with the hashtag #steem #steemit or #steempeak depending on which front-end you use by default. Of course you can also add other tags relevant to your content. After you've shared it, just write down a comment under your post with a link to the tweet, our curators will confirm that it's shared and you will receive a bigger vote than you would have originally from @ocd and/or @ocdb.
In your post, use the #posh tag so we can find you even though we may not follow you with @ocdb yet or if you aren't using the #oc tag.
As a content consumer, feel free to share someone's post you really liked onto Twitter with the hashtags and you will be incentivized with a small vote on your comment as well! It is okay to share their post even though the author has already shared it, we will be following the #posh tag through gina bot to not miss your comments!
Let's try this out for some time and see how it goes, if you have any suggestions for improvements, we'd love to hear them!
---