What's Up STEEM Family?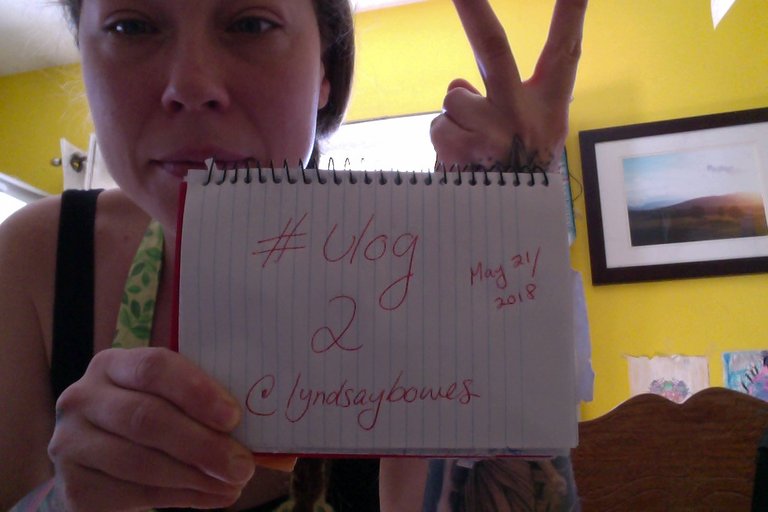 It's Lyndsay back with my second #ulog. A lot of you know what I'm doing here in my apron. Yep, making buns...again. We haven't bought bread in well over a year now and it feels so great to know my children are eating foods without all the preservatives. I mean...why the hell does it take store bread weeks to dry out or go mouldy? Creepy...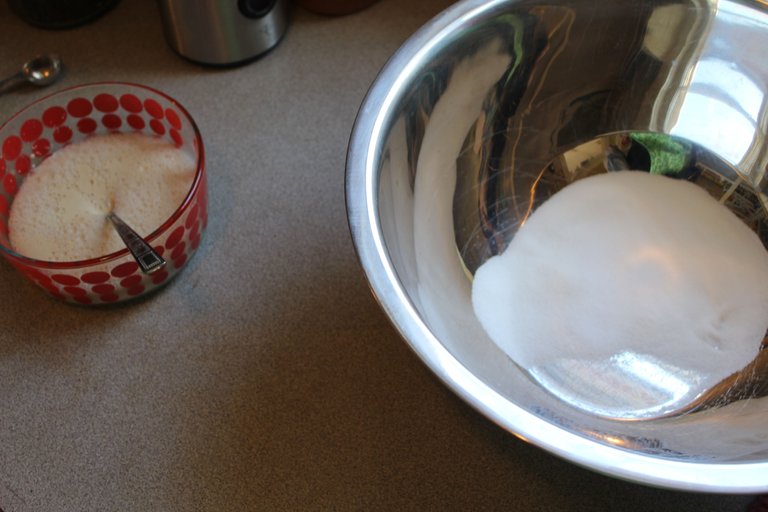 Pics of a few of the steps. Definitely forgot to take photos of the finished product lol, sorry no carb porn for you all today. The boys were ravenous and gobbled a bunch down steaming hot from the oven, nothing makes me happier than when the kids go crazy for my baking.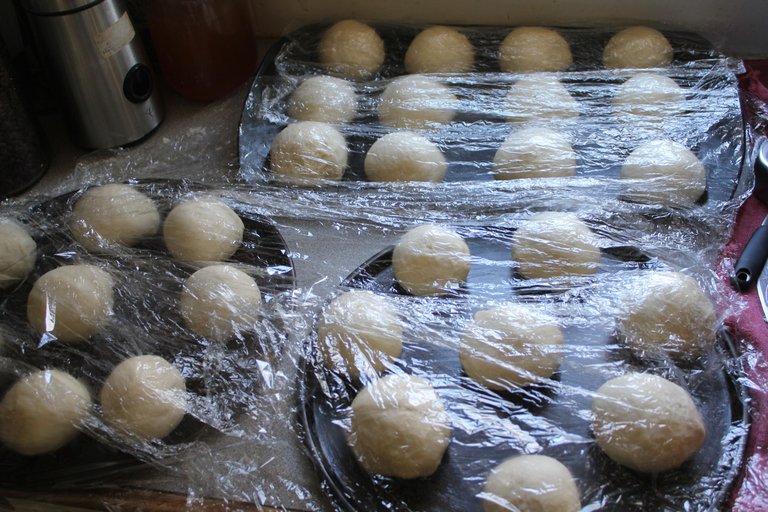 A Little "Behind the Curtain" Action
This is my station right now as I #ulog it up! Everything a girl could ask for, a peaceful quiet room, flowers, and a huge ass cup of coffee.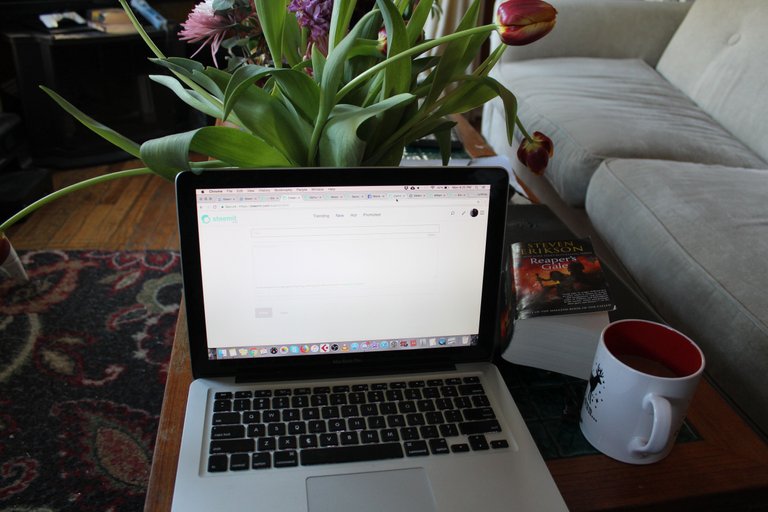 Meet Our Pregnant Cat, Edgar
Expecting her to POP any day now!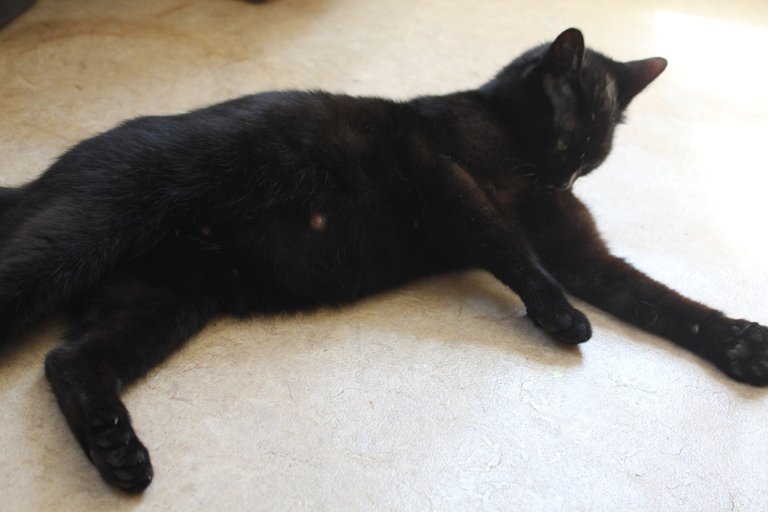 It's really hard to tell from photos how pregnant she is, but if you were here you'd laugh your ars off, she looks like she swallowed a cantaloupe.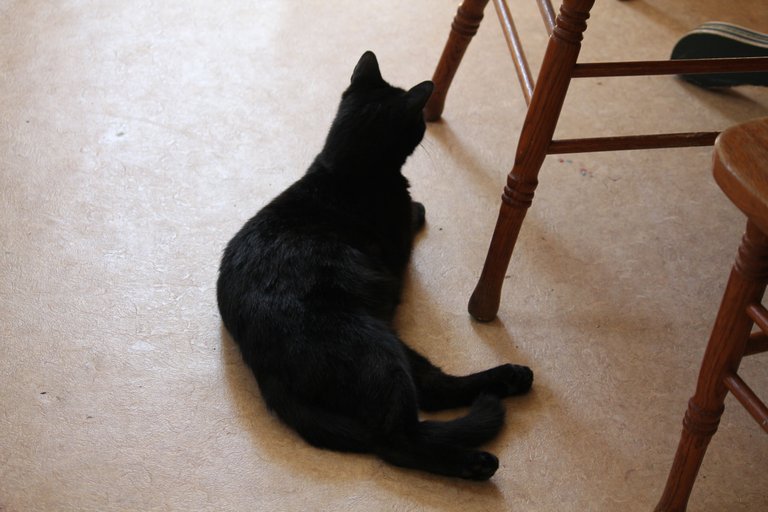 I've been reading up as this is my first experience with a pregnant animal, chickens were pretty straight forward, I mean mother hens don't need anything, they just want you to get the hell away from their babies lol.
Seems Edgar will be the same way I just need to watch for if she abandons one and we will have some cat milk on hand just incase. We're taking bets in the house how many she will have, my guess is 4. Stryder guessed 8! HAHAHHA!! Thank goodness for Eddie and all his high school girlfriends, I think we've got homes for 8 kittens or more.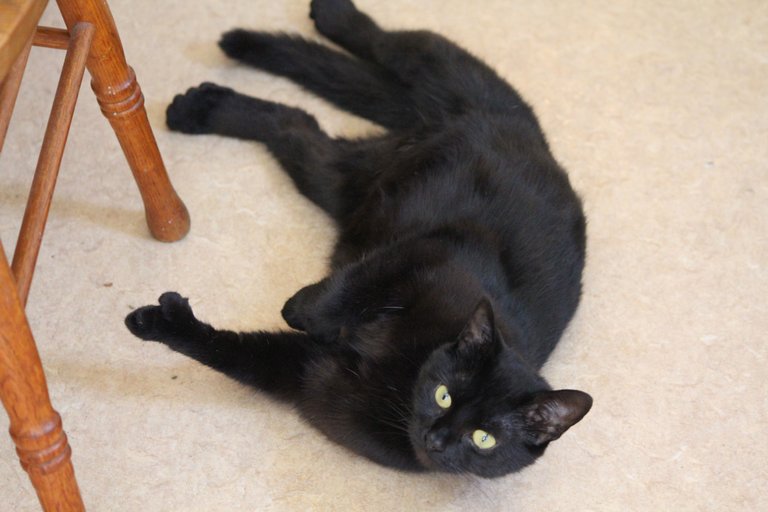 And even though Edgar's all knocked up she's still killing mice like a crazy woman. She ate one whole the other night in front of us...I was gagging and complimenting her at the same time. Last night she brought in another present. I hope when she has her kittens she keeps up the good work. She's the biggest blessing ever, such an incredible animal...I know the mice absolutely disagree and hope she's out of commission for a while after giving birth.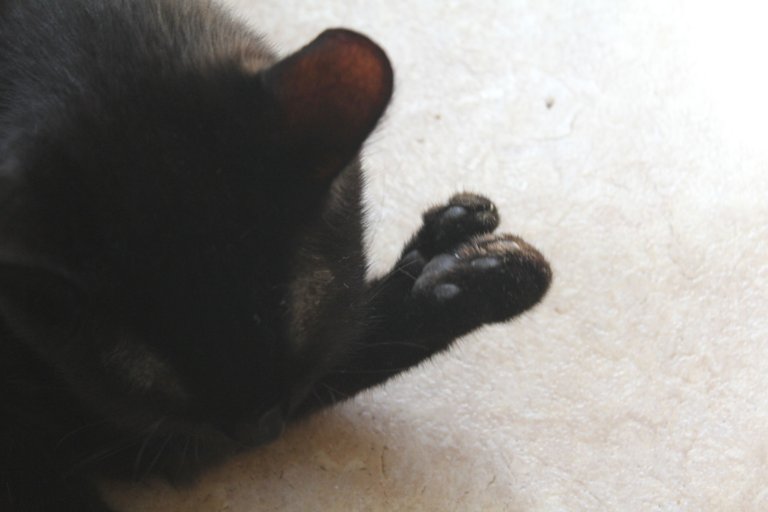 Do you think her extra digits help? I wonder how many of her babies will have 6 claws...any bets?
Being Mom
I had the boys home today, the end of our awesome 4 day weekend, we spent a lot of the day outside basking in the warmth and I really look forward to summer holidays with these guys just relaxing and playing every day. No schedules, no bed times...ahhh...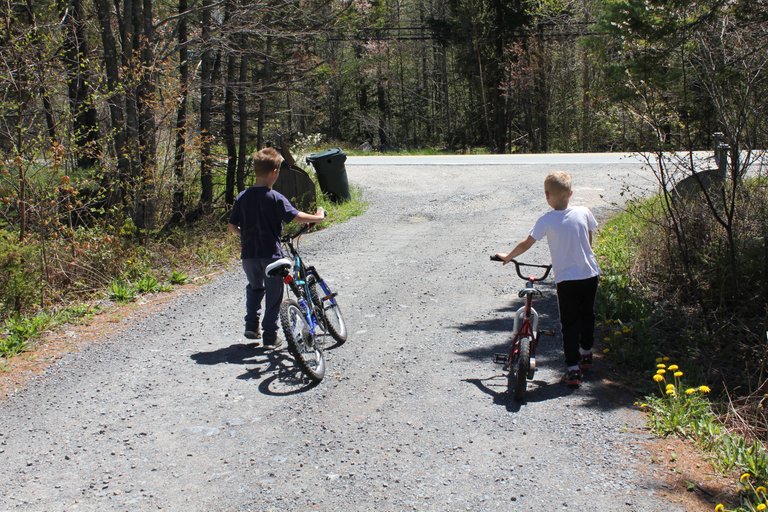 Going to the Church for a rip.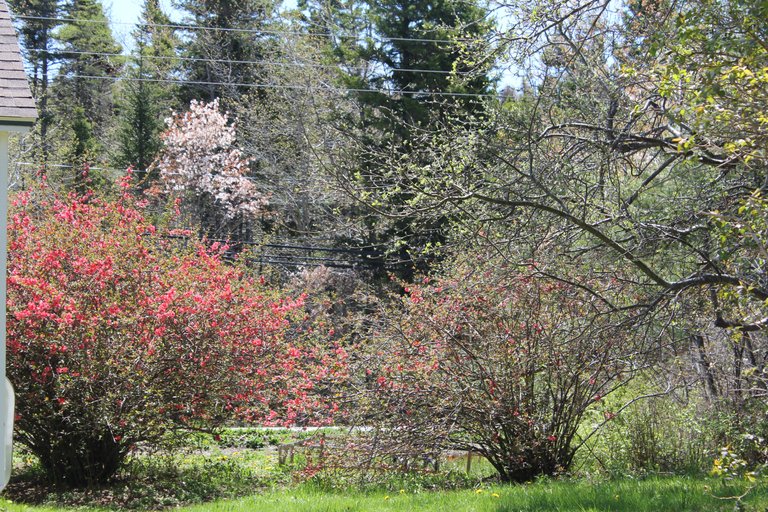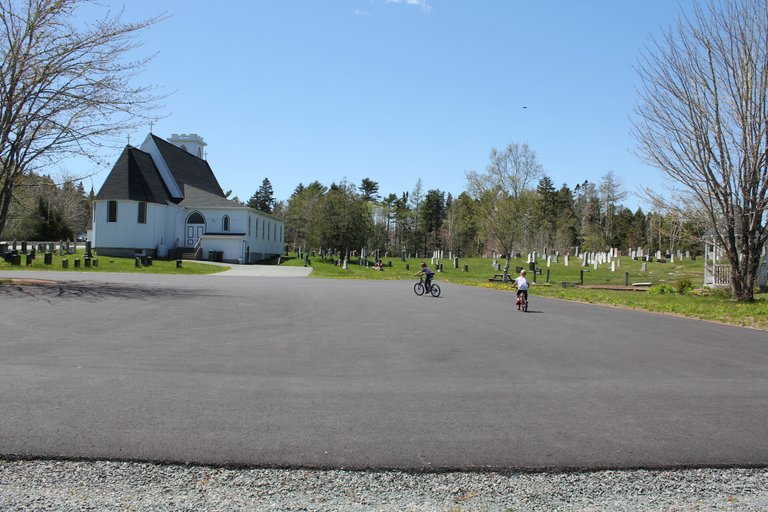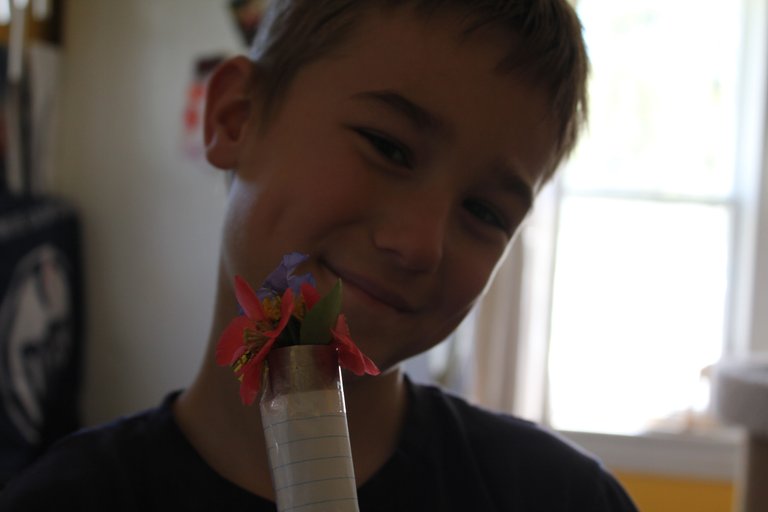 My little sweetheart @KiedisBowes picked me some flowers and made them into a beautiful arrangement. His surprise for me, must have worked on it outside for half an hour. Coming in occasionally asking for tape and paper, and I have no clue where he found that metal rod...
Dad Got Home
And I gladly handed over my stick so he could play hockey with the boys instead of me, man I'm scared to death of Stryder's slap shot...especially with all the rocks on our driveway...eek.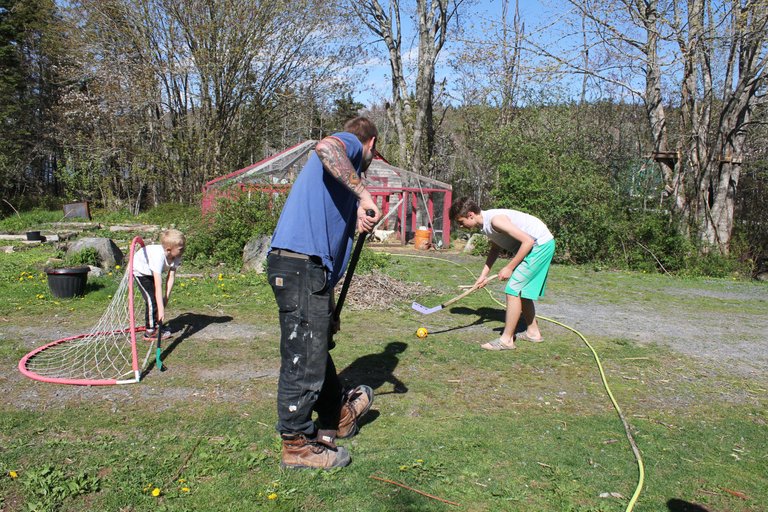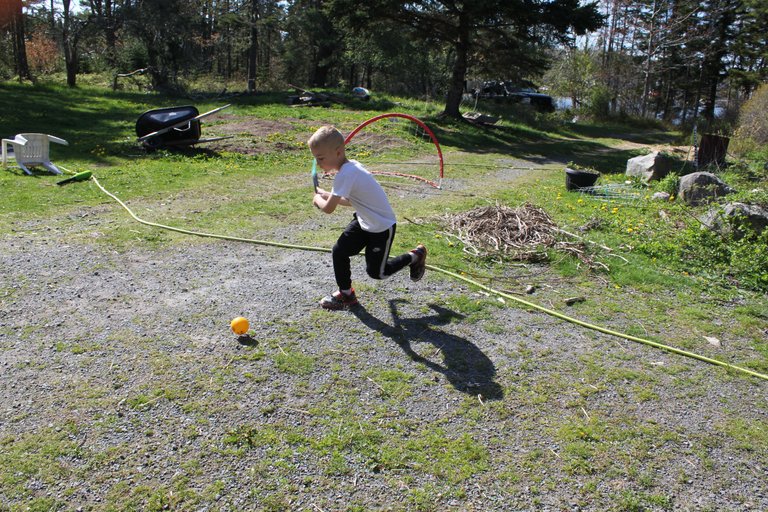 So Much Beauty
What would a day in my life be without noticing the beauty that surrounds me everywhere I look? I can't help but see every vibrant colour and shape and want to capture it...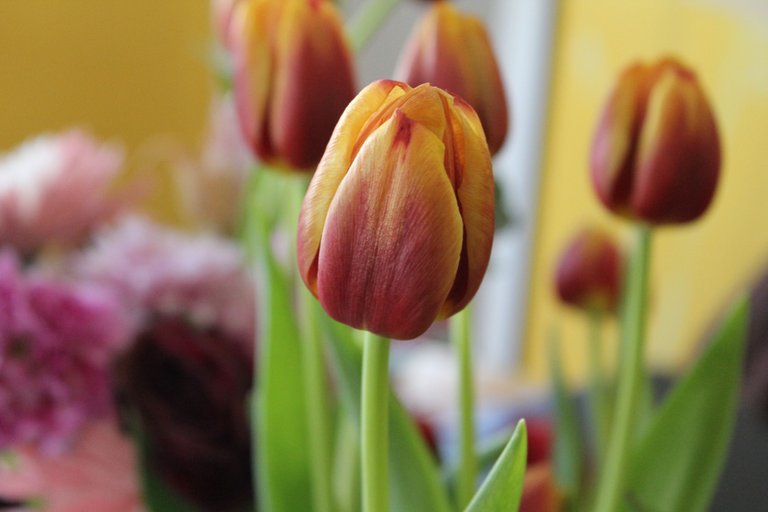 My Mother's Day Tulips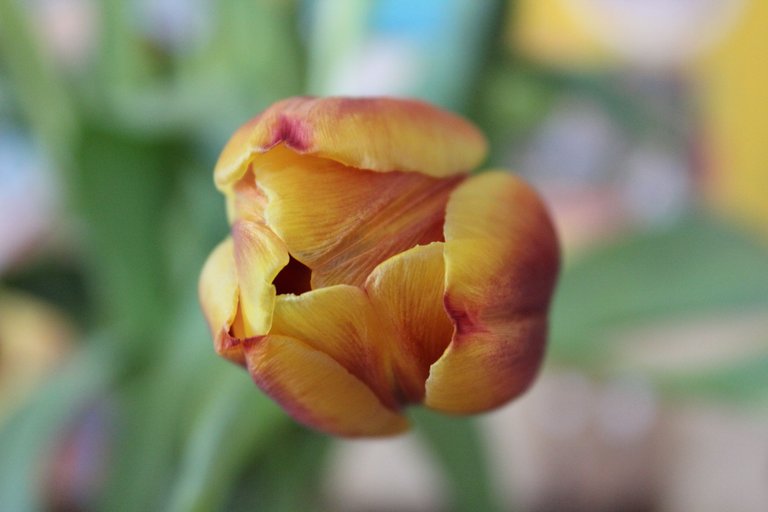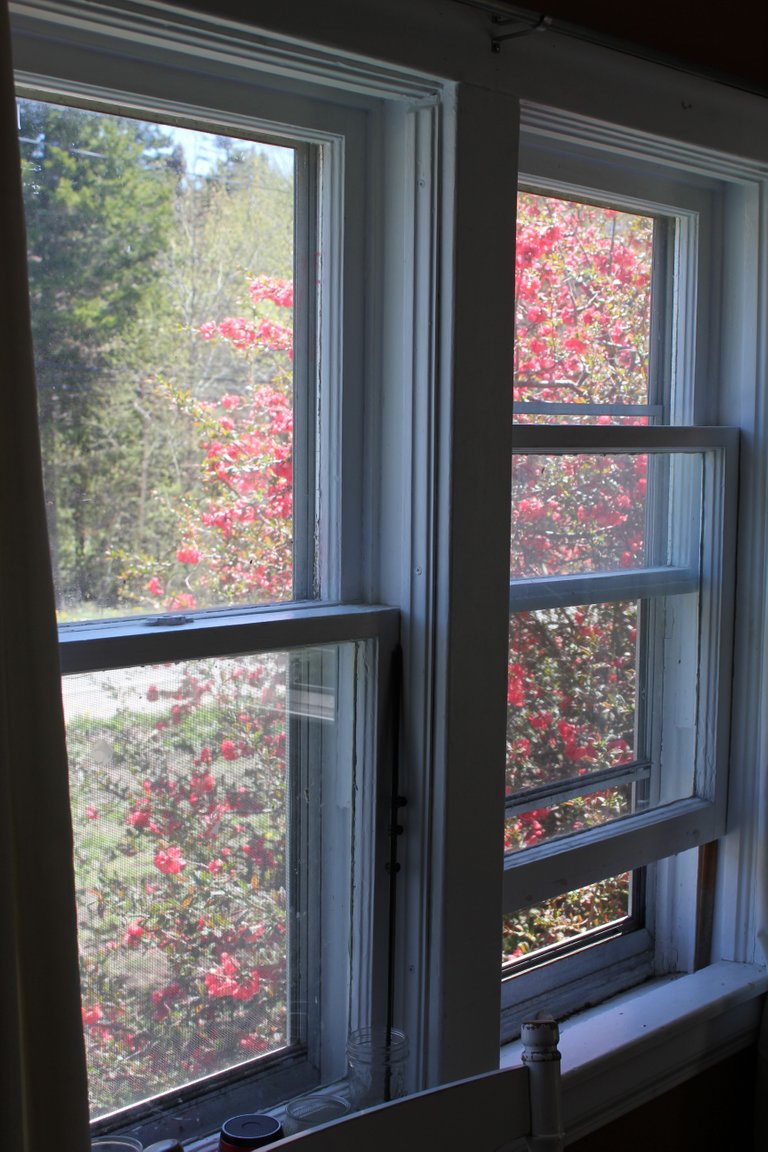 I feel so happy every time I look out my windows and see apple tree blossoms.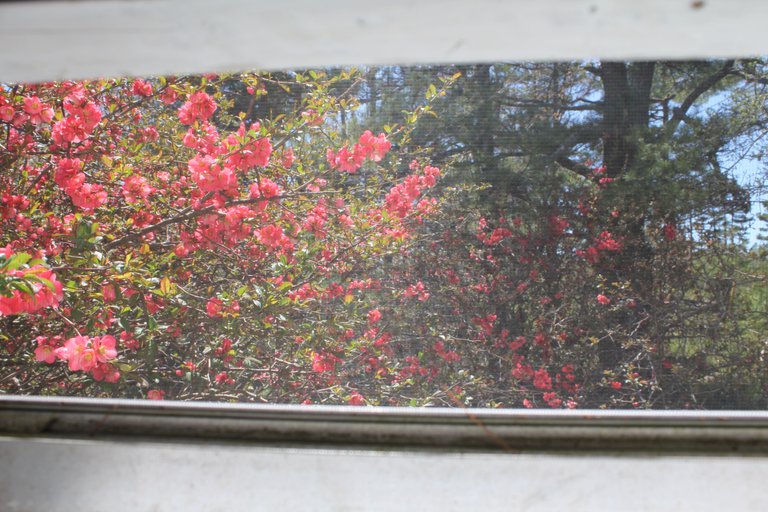 Best. View. Ever. It's better in real life I promise, you can't see the dirty windows as much in real life, cleaning windows is at the bottom of my #lifegoals list.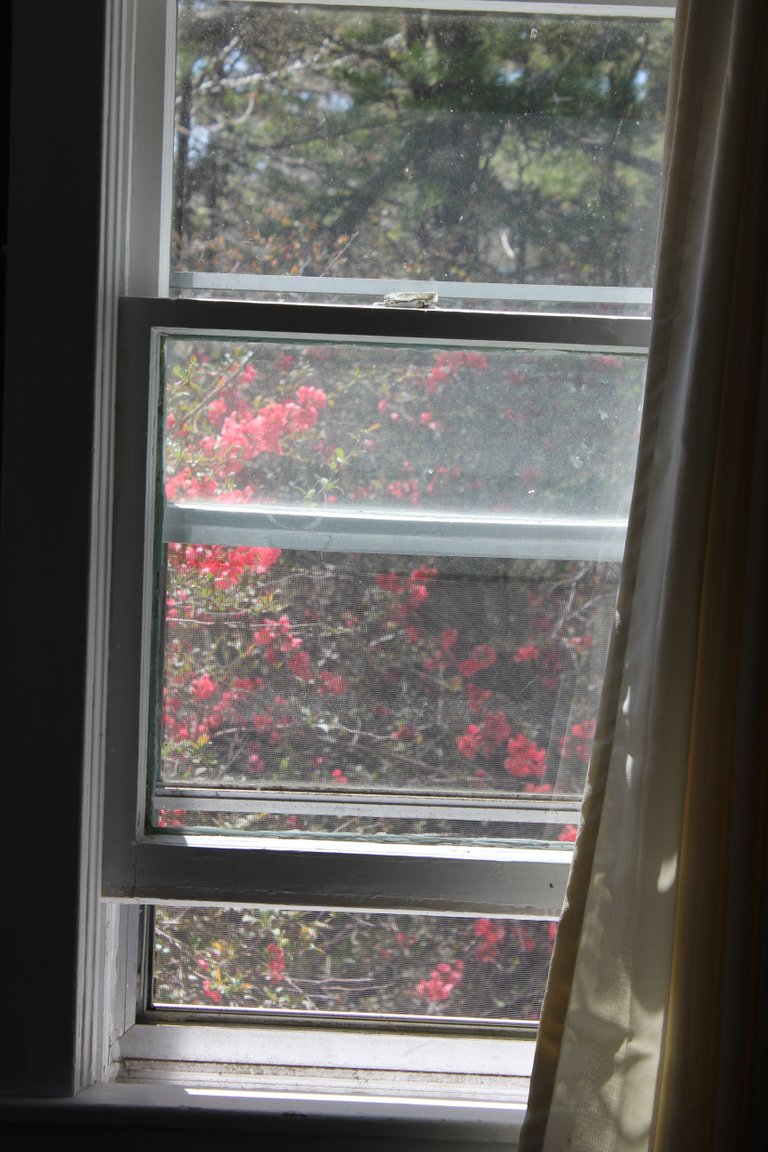 I thought these trees were dead...well wasn't I wrong! Brand new life springing out of their weathered trunks. I thought the contrast with the blue sky was amazing.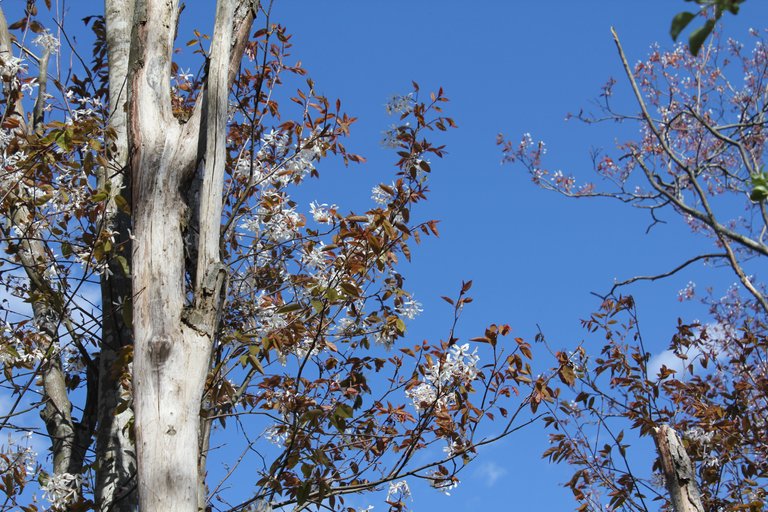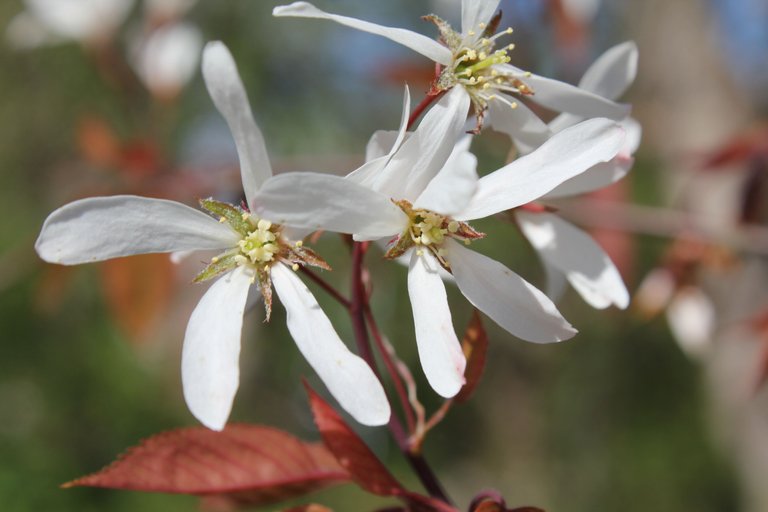 And What About These Two Men?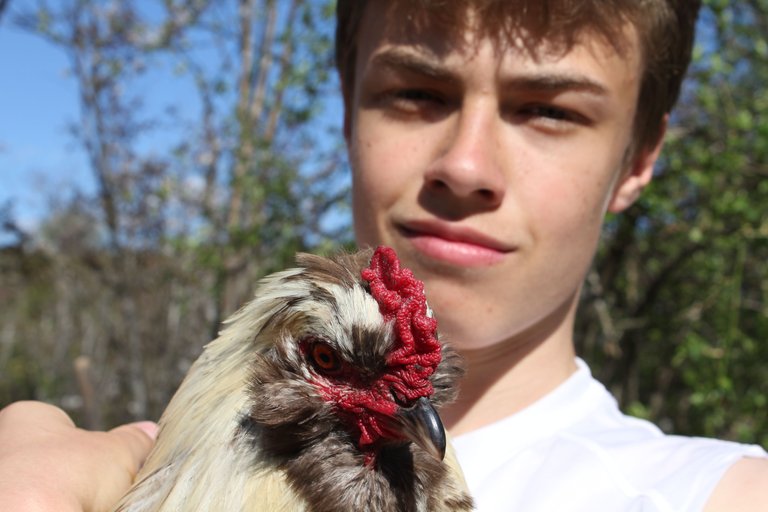 As Don Cherry would say: What a Beauty!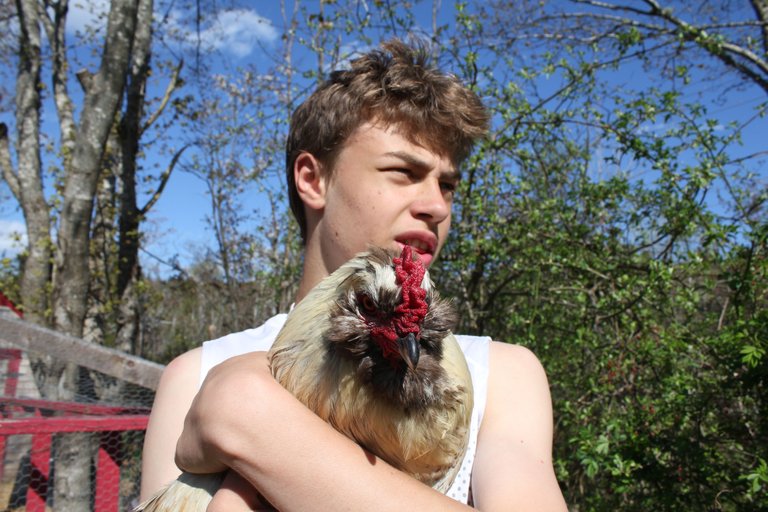 @EddieBowes & Big Smokie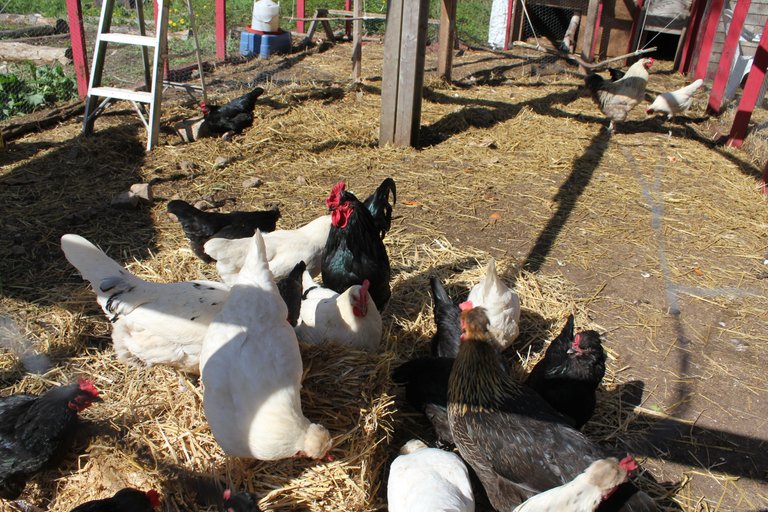 The rest of the flock are doing very well, we just keep throwing straw into their run every couple days and they happily scratch through it trying to find hidden treats. Give chickens enough straw and they don't even notice they're not free ranging.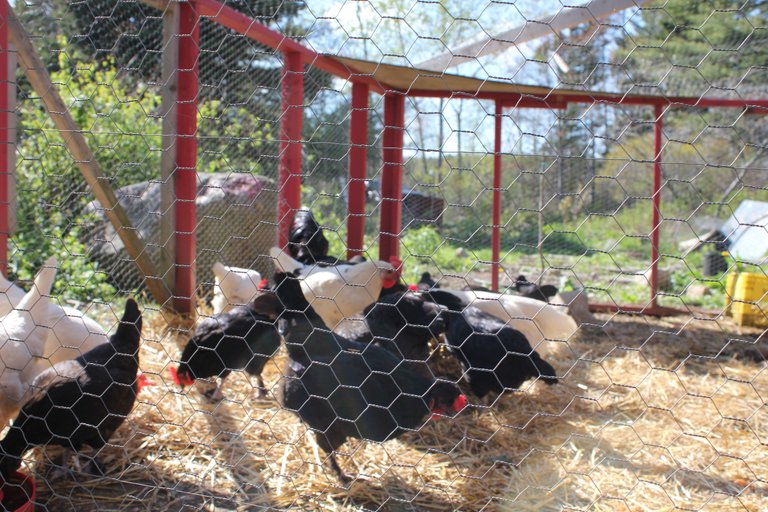 Well that wraps up another day in the life of the homesteading housewife. It's pretty boring for me because I live this every day, yet hopefully you found some amusement in this #ulog.