There's a first time for everything they say and most of us have had many first's or first times. The thing with a first time is that it is also the last time...I mean, the first time you experience a first time is the last time you will experience that first time as once experienced as a first time it can never be called a first time again...So a first time is also a last time but possibly not the last time that thing is experienced. It just makes sense.
Welcome to week 46 of the #weekend-engagement topic - Its time to have some fun.
---
If you're not familiar with the concept you have to respond to the topic below in the comments of this post. Then stay around and engage with some of the others who also comment - That's the purpose of the concept to be honest - Engagement.
On Monday I'll transfer hive to some of you who engage below. Sounds pretty easy right? It's not a competition, simply a chance to get engaged with a few other hivers, have some fun and win a little hive for your efforts.
---
Weekend-engagement topic week 46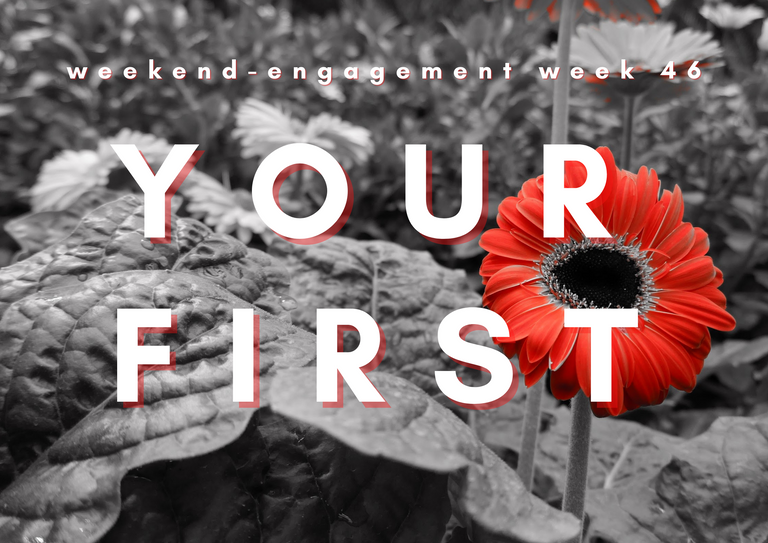 The topic: Tell us about one of your first's and explain your answer
It could be your first pet, car, holiday, record or CD. First job, first fight, push bike, the first time you had sex, your first partner, day at school, first time you broke a bone, went in a plane, first house, first operation, live concert or book you read. It could be your first kiss even! Maybe your first social media, computer, phone, cup of coffee, your first child, first crypto purchase, first boat, first drone or camera, first divorce, first epiphany, failure or success, first time you spoke in public, had to fire someone, first time you got fired...First hive post? Just make it your first something and explain your choice and you're good to go! Add a photo if you like too.
Read this bit so you know what to do. ☝️
---
My first...
The first time I met my niece @smallsteps is my choice.
She lives in Finland and I live in Australia so about as far away from each other as we could get but in 2018 I went there to meet her. My brother @tarazkp picked me up at the airport and drove me to his house where I met the little cutie - She was two years old and the cutest little thing I'd ever seen!
We became good friends, had many chats, koala bear hugs and kisses. I also taught her how to be more Australian...She says, g'day mate, pretty well albeit with a Finnish accent. We hung out for a while and then when it was time for me to leave a week later...I was a bit of a mess to be honest.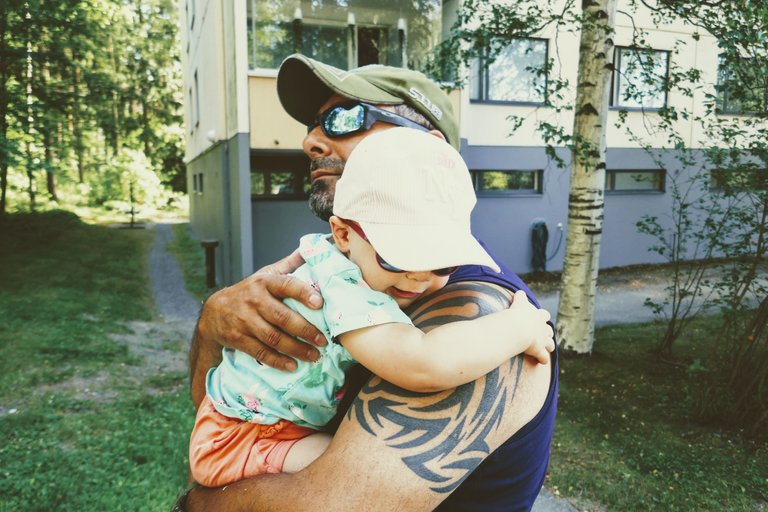 That was almost three years ago and I was due to go back last year but the pandemic prevented it. Still, we video chat all the time and she still says, love you love you heaps and blows me a kiss every time. I miss her so much, but will never forget that first meeting, the first hug...The way she clung to me so tight like a little koala.
---
That's the topic for this week folks. You have until late Sunday night your time to get your response into the comments below and I hope you'll engage with it this week as it'll be good to see you around over the weekend. Have a great weekend if you engage or not.
---
Design and create your ideal life, don't live it by default - Tomorrow isn't promised so be humble and kind
Discord: galenkp#9209
My Friday tracks - The first album I ever bought: Van Halen, 1984
Flower image is my own taken at Gardens by the Bay, Singapore.