Welcome to the most wonderful of things!
That's better.  Now nobody will know this is really just a shit post disguised as something non-shit.
Next I should add the 'Wow' thumbnail because that will most likely distract and impress everyone.  Yeah!  Then for sure they'll think this is awesome!
Wait!
Wrong thumbnail!
Oh my god.  I wonder if anyone will even notice?  Hmm.  Probably not.
Some might think I'm trying to be a clickbait extraordinaire again, so they won't click, because they wouldn't want others to find out they fell for it, even though nobody would know if they clicked or didn't click.
"I'm too cool and sophisticated.  People like me don't press things that say "Fire" because we know there's no fire."
They'd be the first to die...
I guess that's a good way to get rid of people like that but I should probably just keep that to myself so nobody finds out I have a dark and demented being living within my mind.
Fuuuuuuuck
I don't feel like writing a post today.  Already missed a day though.  Some people might think I'm dead again if I don't post.
Maybe I should just write a post telling people I'm not dead...
I could probably drag that on for a thousand words, at least, and somehow convince people I'm actually a good writer at the same time.
Such a boring concept though.  Who cares if I'm not dead?  In order to make something like that truly exciting, I'd have to somehow start a rumor that I am dead.  Then, showing up to say, "I'm not dead," would most likely propel my efforts all the way up to the top trending slot.
Then I'd be making the big bucks instead of those people announcing things they plan to do someday!
But if someone found out, they'd want to kill me, and then I would be dead.
I don't want to die!
Maybe I should do what I normally do.
But what do I normally do?  Hmm...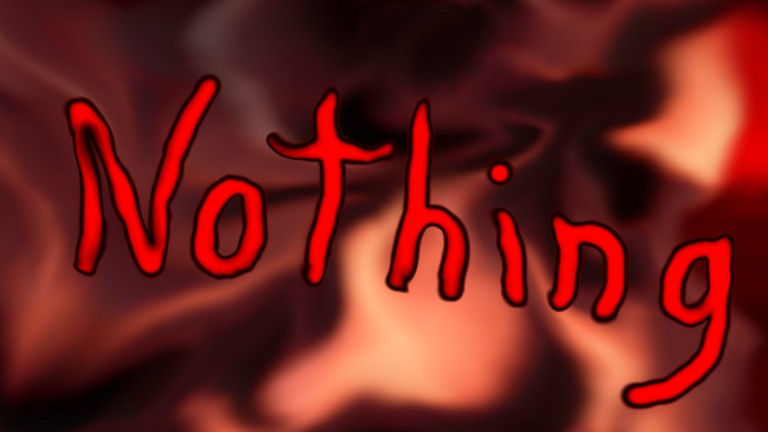 Shut up, brain!
You're not helping right now.  You're hindering!
I still like the way that 'nothing' looks though.  Most folks probably haven't noticed the subliminal message that says, "Vote."
I should use it more often...
Hmm...  What else do I have?
When the hell did I make this:
It's red but it's not red...
I need to spend less time working on bullshit and more time working on...
Art!
That's what I'll do!  Thanks, brain.  Sorry I was so mad at you before.
But what can I make?
This?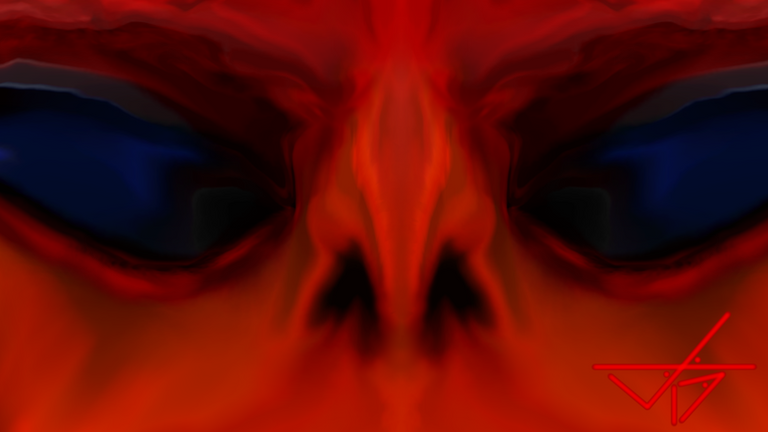 Ahhhh!
No!  Stupid brain!  Are you trying to get us killed again?!?!
People won't enjoy something like that.  It'll give them nightmares.  Think harder!
Hmm...
What do people like?
Prizes!
Of course!  Duh: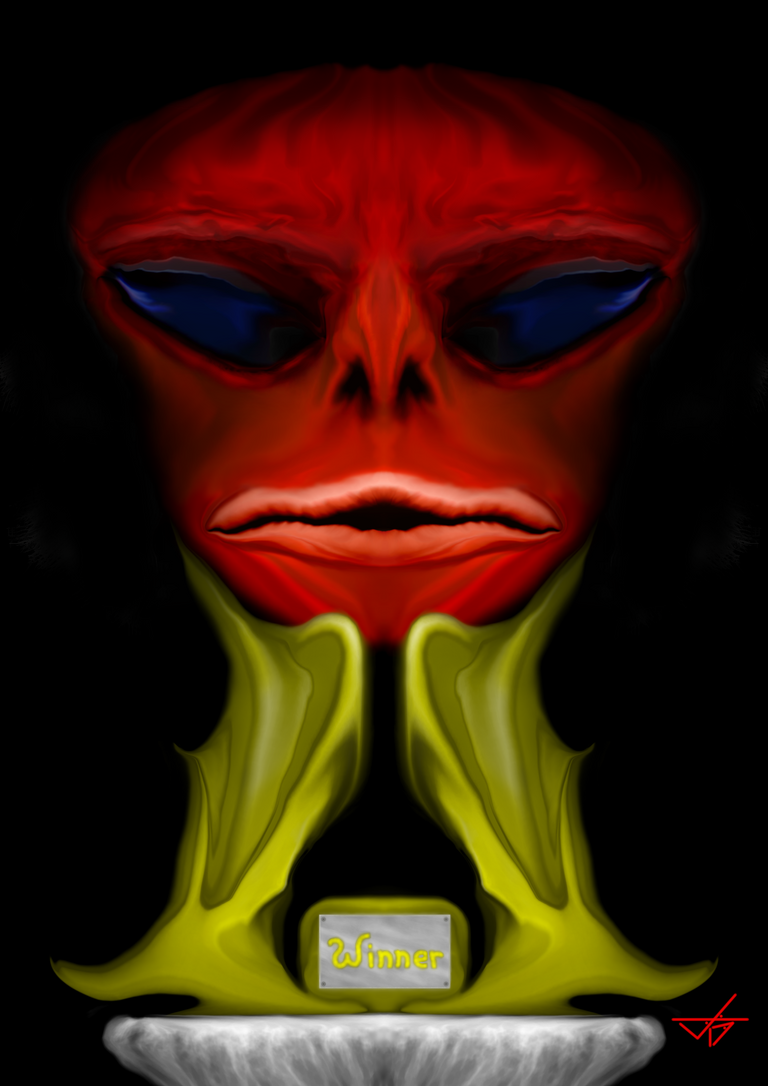 Hooray!
Everyone wins!
Ugh.  The art is finished.  Now what?
How in the hell am I ever going to be able to fit that artwork into some kind of a post?
This blogging gig is so hard.
I give up...
All out of original ideas.
Dammit!
I used to be so good at this...
Oh well...
They won't mind if I shit post today.  Most probably won't even notice.  Yeah.  Screw it.  I'll just leave the art there and say nothing today...
Have a nice day.

Credits:
All art and images seen here were produced digitally, by me.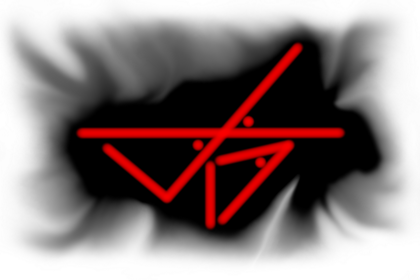 All content within this blog is 100% organic ACTUAL CONTENT and contains no paid vote additives!
"They're going to love this shit post!  I can feel it!"
© 2020 @NoNamesLeftToUse.  All rights reserved.