As well as helping those in need, this aims to increase onboarding and demand for HIVE. Please read this proposal and add your comments, discussions points and critique.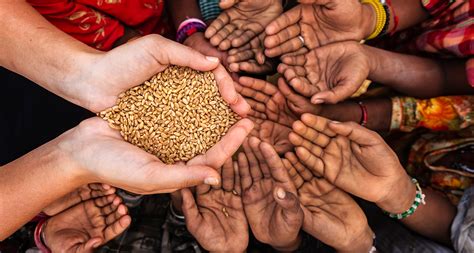 DISCLAIMER
I am not a developer and my technical knowledge of the blockchain is very limited so if you see mistakes, or major technical obstacles in this proposal, please point them out in the comments section! (plus Im also something of an idealist, so please hit me with any cold hard realities.... they help me to stay grounded!)
INTRO
One of the things that first inspired me about the blockchain was seeing people blogging from impoverished communities and being rewarded with upvotes that sometimes equated to more than a whole months earnings for them. It has never been easier to spread wealth around the world to those who need it and with the revolutionary mechanics utilised by HIVE we don't even have to give our own money away... we simply point towards those who deserve a greater share of the reward pool, and hey presto, the money appears in their wallets! So why isn't the whole world going crazy for this new paradigm shift? And what can we do to push things forwards?
For those that want to jump straight to some worthy causes here on HIVE:
Check out this post by @achimmertens to find a great list of projects that you can support https://hive.blog/hive-149312/@achimmertens/chary-whitelist-charity-projects-which-are-worthy-to-be-supported
THE ISSUE on HIVE
Basically people dont usually hang around too long. Its too complicated for the average layperson and its usefulness-to-effort ratio is still fairly poor so even those who put in lots of effort to overcome the significant hurdles here, (like building a following, or even understanding what the hell is going on!?) might still find themselves drifting away because they dont know how to keep it relevant to their life. Fortunately there are lots of experts about and they're constantly striving to make HIVE more relevant to peoples lives, more adoptable for users and more attractive for investors. I really appreciated this recent post which made some complicated stuff semi-digestible and laid out some good points about what may and may not be good for the future of HIVE https://hive.blog/waivio/@grampo/the-future-of-hive
ANYWAY...
the point is, we have a WONDERFUL technology, capable of supporting and empowering those in need around the globe, but there's not enough people using it to make it worthwhile.
DAPPs
Dapps (decentralised applications) have for some time been creating extra utility on top of the blockchain technology by rewarding people for taking part in activities like running, gaming, or watching videos etc. https://www.stateofthedapps.com/ is a site where you can search many Dapps out there and find one to suit you. Entering the key word 'charity' shows that there are a fair few charitable Dapps out there, although some seem a bit tenuous or gimmicky and others have been abandoned altogether. Crucially, if you search 'platform: HIVE' there is not one single result. This is something we should definitely try to change, especially as our platform has a decent community of active users and is so well suited to discussion and interaction. IN FACT, the system we have here opens up a WHOLE NEW WAY for people to give charity.....
THE BIG IDEA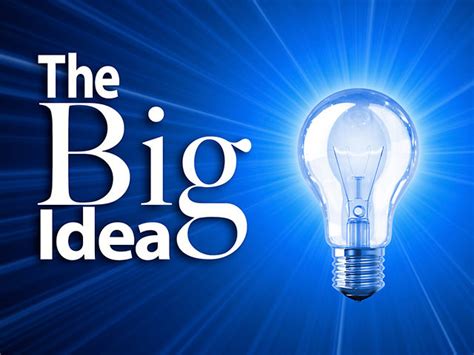 YES! The BIG IDEA! (finally)
CHARITY CHARITY CHARITY!!!!
Think about it....
These are recent stats about charitable giving in the UK
*(

64%

) People who have donated 

to

 charity in the last year (

64%

)
*(

24%

) People report giving 

to

 charity 

from

 

time

-

to

-

time

 (

51%

) or monthly (

24%

)
*(£

45

) The average monthly donation amount in 

2018

 was £

45



source: https://www.nptuk.org/philanthropic-resources/uk-charitable-giving-statistics/
Thats a lot of money going towards charity, and Im sure in the most part, its probably to a good cause BUT you only have to type 'charity' and 'corruption' in to your search engine and there is some pretty horrific reading that Im not going to go in to right here. Charity is a trillion dollar industry of people freely giving, but basically without doing thorough research its tough to know where that money is really going and what its really being used for.
IMAGINE if instead of GIVING your money away, you could INVEST it in one of those newfangled cryptocurrency things (HIVE) and somehow the power of your investment allows you to support to a whole bunch of causes, some of whom are LITERALLY using the money to buy food for the village they live in! And any time you like you can change your mind, manage your supported projects or even retract your investment and decide to sell your cryptocurrency, losing or gaining some depending on the market fluctuation.
That sounds AMAZING to me! And amazingly, thats not far from what we've actually already got here on HIVE! Its just that HIVE is a little too complex, perhaps offering TOO much choice, and of course, presents itself as a blogging platform. People generally don't want to have to work too hard. They want to quickly know:
WHY is this good?
WHERE is the button that DOES IT?
Only after that becomes a proven success might they start to investigate deeper and perhaps become a more active part of the ecosystem. However, I imagine that many people would keep it very simple and just be satisfied that they are contributing towards good causes.
BEHIND THE SCENES
The way Ive just described this application (Lets call it HIVE-CHARITY for now) is very simplistic because I wanted to imagine what the average person on the street would perceive and how it could be simple enough to be attractive. Of course, looking a little deeper, there is a lot of complication and a lot of hard work that would need to go on behind the scenes.
Here are few requirements, functions and features that would need to be thoroughly discussed and designed prior to making a serious pitch. PLEASE COMMENT with any ideas or discussion on all this. I definitely do not claim to have ANY idea what Im talking about....SO! What might this application need?
a team of people who work for HIVE-CHARITY whose job it is to actively curate and ensure that the delegated HIVE is being used to support genuine projects, and where possible to minimise corruption and scams. (remembering of course that no-one is actually GIVING their own money away, and as long as the spread of supported projects is wide, there should be minimal grievance if a scammer slips through the net for a brief time)
separate currency, or smart media token. This could be an option so that the primary charitable token is not HIVE itself but a token built on the HIVE blockchain. My understanding of this subject is a bit limited so any input about why this is or isnt a good idea would be welcome. I know that @achimmertens has created the CHARY coin for his charitable blockchain activities but I don't know whether or not that could be applicable or whether its even worthwhile in this concept? Presumably if lots of people are investing in HIVE directly in order to delegate to charity then that would increase demand for HIVE and raise the value of it? OR am I thinking too simply...?
Simple Transaction. In an IDEAL world, users would not have to deal with the complication of buying HIVE or delegating it but could simply input FIAT money in to the application which would then automatically buy HIVE at the current market price and automatically delegate it to the HIVE-CHARITY account. I have no idea how feasible this is, but I feel like the future success of this blockchain relies on a certain amount of simplification and if people have to deal with buying and selling and markets and keys and delegating..... I mean, its just never genna catch on! Obviously keys (passwords) are super important and I guess thats a difficult one to solve.... but you get my point.
Manage Supported Projects. At its simplest this could just be a number of tick boxes for the user to show preference towards various types of charitable cause (e.g. disaster zones, food aid, education, animal cruelty etc.) and that would influence the voting power directed towards certain projects. Potentially it could also become about supporting specific projects but it feels important not to give too much advantage to the projects that do the best PR and so I feel like this biased support could only effect a small portion of the delegated stake so that no HIVE-CHARITY supported projects go entirely unfunded.
Charity Blogs. Currently this idea imagines that the projects being supported are all maintaining a blog and making frequent posts in order for the HIVE-CHARITY to actively support them. Obviously this is not always ideal but it does help to generate public interest and show 'proof' of the good work that is being done with the money being received. If there are any other better methods of generating HIVE from delegated stake then please make suggestions in the comments.
Im sure theres loads more I should probably cover but my brain is starting to fail and I figure I will either update this post with further edits, or most likely make a follow up post including some of the best suggestions, additions, amendments from anyone who cares to pitch in! Just to be clear, I do not have the know-how to make this happen and I hold NO OWNERSHIP (or delusions of ownership) over any of these ideas. Im hoping that if people see the value in these ideas that they will help to improve them and that maybe if we can collectively build a watertight pitch that this could be used to apply for funding, or even to crowdfund the development and implementation of this application and the necessary team to run it (which would hopefully self fund someday)
Signing Off
I used to tell everyone I knew about the wonders of blockchain social media but it was hard to convince them to get involved and almost none of those who did start an account have stayed. Ive long since stopped trying to convince people, but I can already feel that if there was a simple, presentable way to make a small investment and give to a charitable cause, my whole method of pitching the blockchain would focus on it and I dare say my success rate would improve dramatically.
Thanks for reading! and PLEASE do leave your feedback! No idea too simple or even convoluted, just get it out there so we can continue this discussion : )
Loads of love everybody x x
Basil