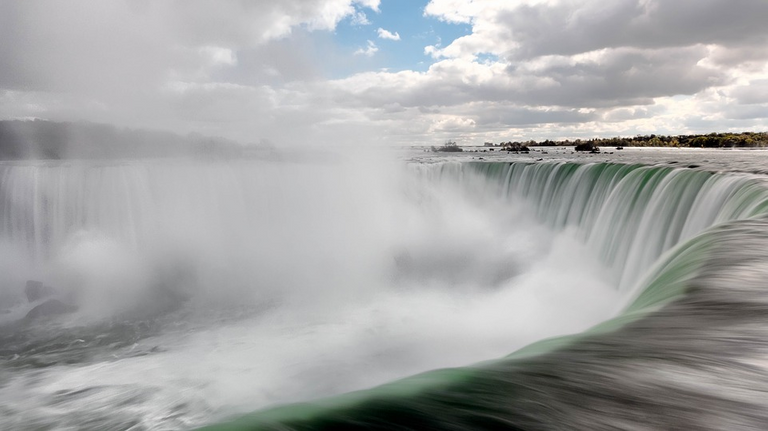 Here's a recent picture from the reward pool. Look at all that beautiful steem flowing over the dam. I'm not sure it's done equilabrating yet, but the reward pool stands at 983k steem. That's about half of what it was before HF19 took effect. I'm glad to see that minnow votes are worth more, but I'm not sure the tradeoff so far has been worth it. In addition to the following concerns we've shoved 1million steem into the already biggest authors. Not a huge fan of that either. I guess I missed the steemitblog announcement where the reward pool would be cut substantially by the recent hard fork.
Pros

Minnow Votes were 50x more, but with the reward pool cut in half it's now down to 25x

Cons

Minnows don't get a slider and only get 10 votes a day, so they have to use full power votes each time. It drains their power if they want to go above upvoting a few of their own posts, upvoting the handful of comments they like, and upvoting a few other peoples posts. Then it starts draining, and that's cutting down on minnow/minnow interactions from what I can observe (haven't dug into more data yet, just first observations)

Views are down. Not sure if it was just a spike in rewards and then a fall, or truly the 40 votes --> 10 votes has disincentivized finding new content, but again from observation it looks like overall views are down especially on minnow posts.

Autovorotic behavior. Peeps are self voting at all an all time high. Sure, I guess it's your right to do with your steem power as you seem fit, but upvoting spammy shitty comments buried in low view pages doesn't seem like a good use of a community asset even if that portion was yours to spend. Comment voting is up about 9X from what I can tell. Pretty sure it's not newly engaged curating whale suddenly supporting lots of new comments from minnnows there.

The percentage of the reward pool seems to have increased on the top accounts. Trending is mostly the same faces, but now those faces get an even larger portion of the pool. That can't be good. Like the world needs another mechanism to shove rewards to the highest earners.
So, look. Can you describe HF19 as good or bad objectively? No, it's subjective. I want to growth hack steemit and help minnows grow. I don't think this hardfork is ultimately helping there because more of the rewards pool is going to top accounts than before and systemic abuse is on the rise. Minnow votes are worth more, but it's not enough to drastically alter their fate especially with the change in viewership. A short term spike in your ability to upvote isn't beneficial compared to the long term benefits of viewership, better peer-to-peer interaction in the comments section, and making friends with your power rather than the inclination to horde it post hard fork. If you're looking for more liberty on how you spend your own steem power though even for shit reasons then I guess it's a win.
I'm still confused why we don't just allow 1 vote to take all the steem power for all eternity and power that into one giant vote... That would surely help.
I think HF19 was a backend hack to try to unfuck the real problem on the platform which is distribution. Without even including @steemit the top 1% of accounts have 93% of the steem. That's the real issue. HF18 rules would be working fine if so much of the power wasn't in the hands of just a small minority of people.