Today I'm going to show you a half finished bag and ask for feedback. Unfortunately I haven't had enough time to finish it but maybe tomorrow.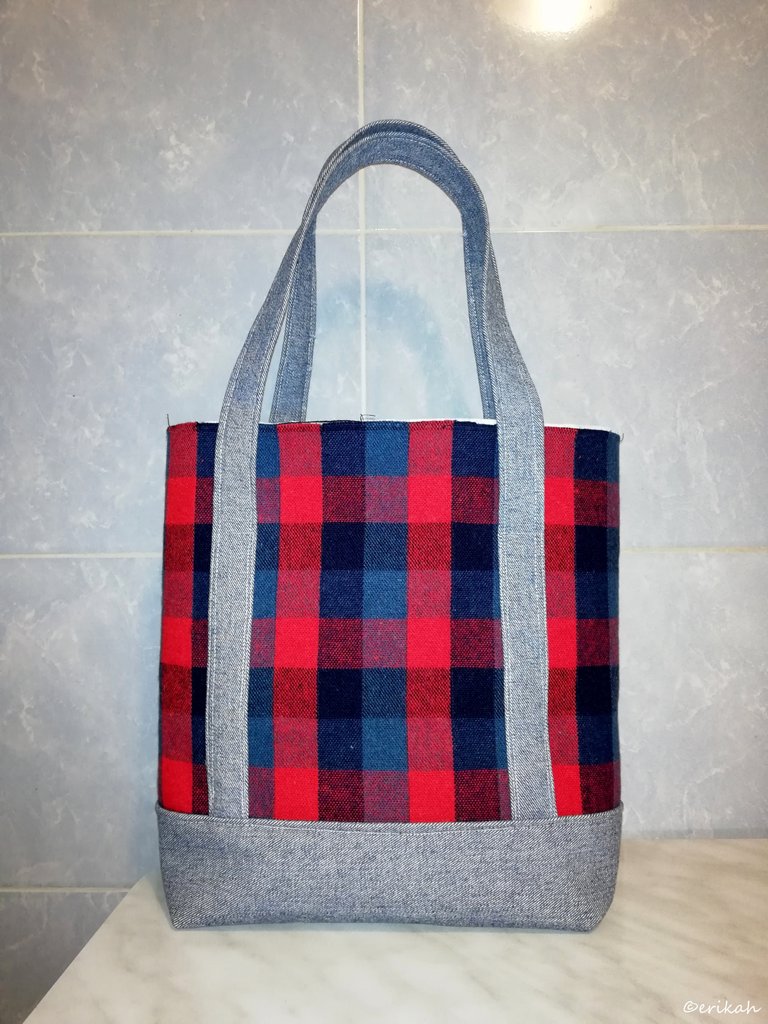 This is what I'm working on, it's half finished as I've mentioned earlier. The lining is not done yet, plus I need to apply the zipper or the magnet. I don't know yet which one to use.
Let me tell you the story of this bag and then you can tell me if this is crazy or not.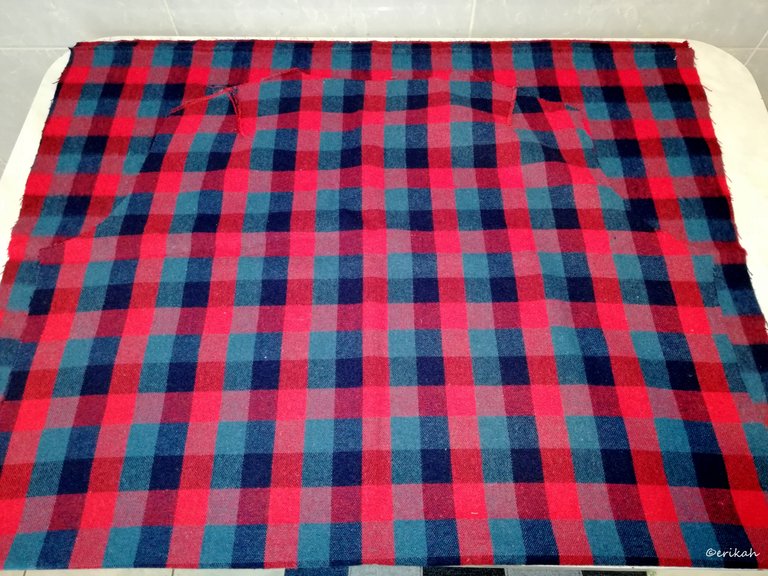 The Beginning
I got this checkered fabric as you see it. Must have seen better days once, maybe it was a coat, or a gown, a big one. Someone has butchered it in advance, when I got it, it looked already like this, the stitches were taken out. Regardless, I liked the fabric right away and could not get it out of my head. Had a few rough days full of stress, could not do anything but today was finally the day for it.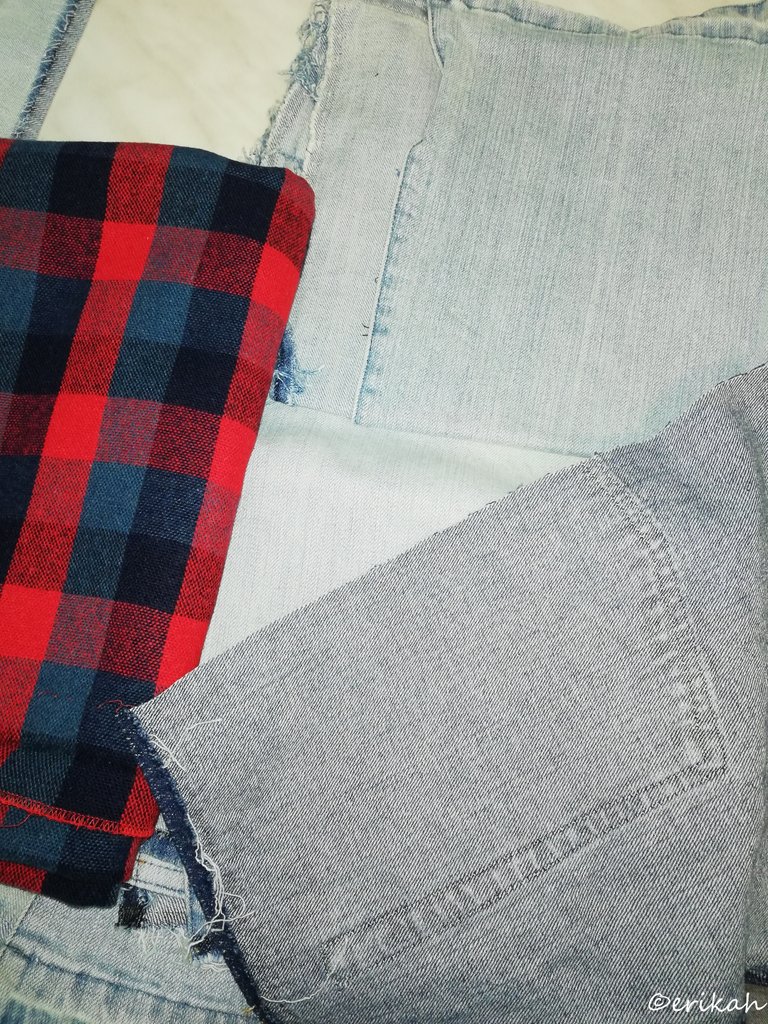 For some unknown reason I paired it with a light denim in my head, and this is what I had at home. One very light blue, perfect for the job and the other is the wrong side of a normal blue jeans. The light blue would have been a perfect match in my eyes, but then there was this.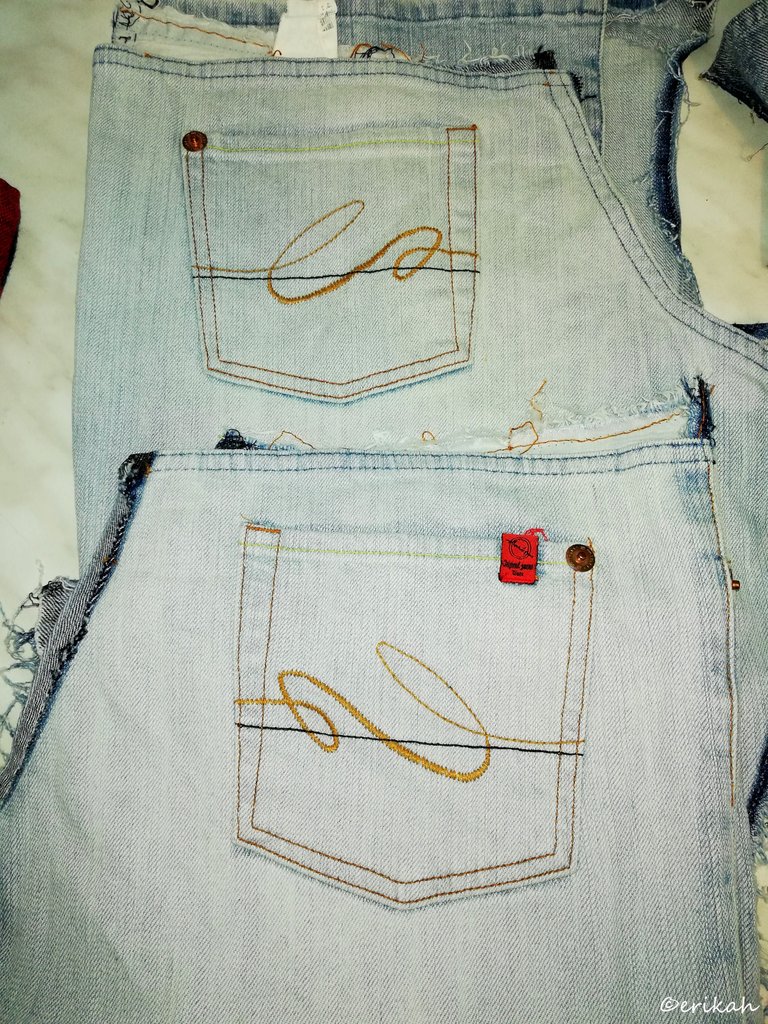 The pockets were nice and would have been a shame not to use it. The fabric, due to its unique color can't really be paired with something else, so i had no choice but to go with the other one.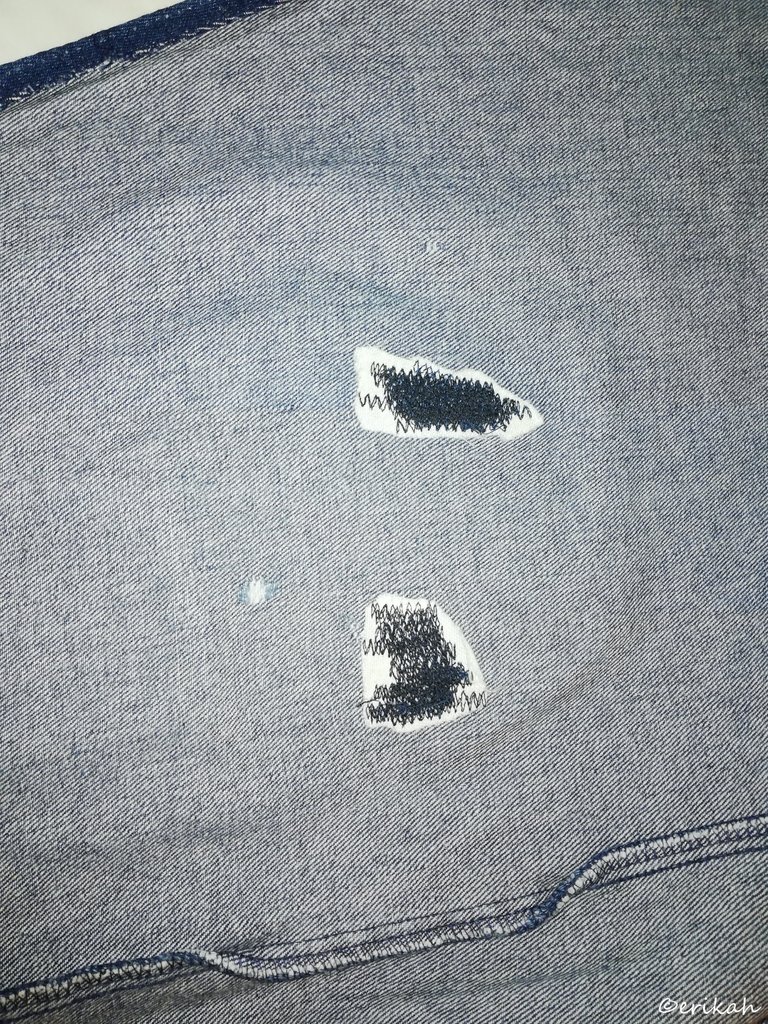 This is what accumulator acid does to your jeans, the two are not compatible, so the almost new jeans suffered a huge loss that day. Good thing I'm here to help, right?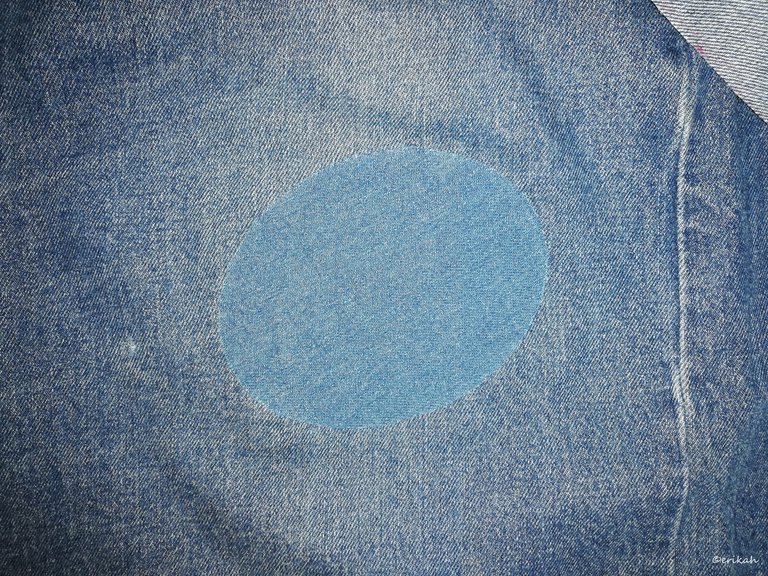 This was the right side of the jeans but too dark and not the appropriate color for my project.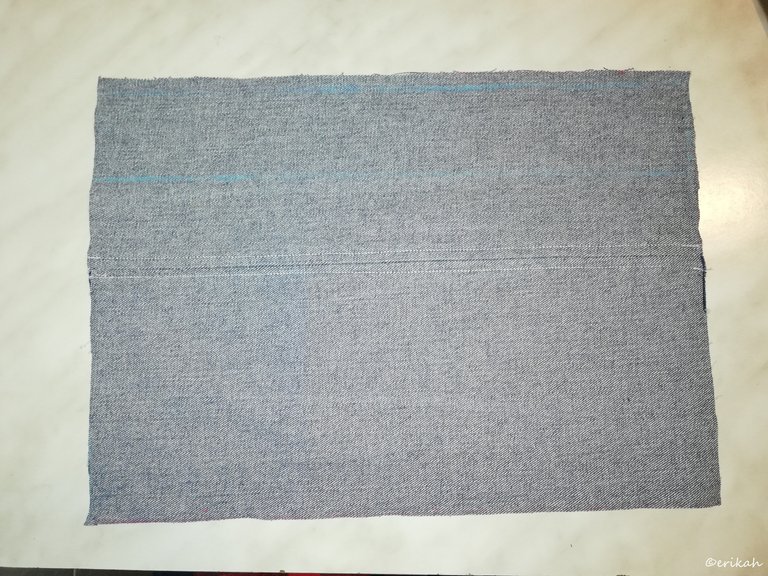 This was the wrong side of the jeans, perfect for me and this is the bottom part of the bag.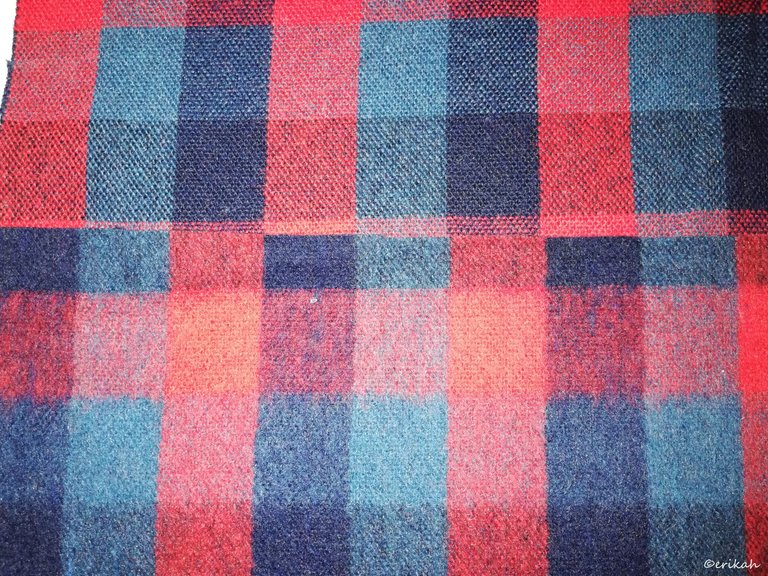 The next dilemma was which side of the checkered fabric to use. One is simple, the other is a bit fluffy. After some thinking I decided to go with the simple one, I believe that's the wrong side of it, to avoid my bag looking like a blanket.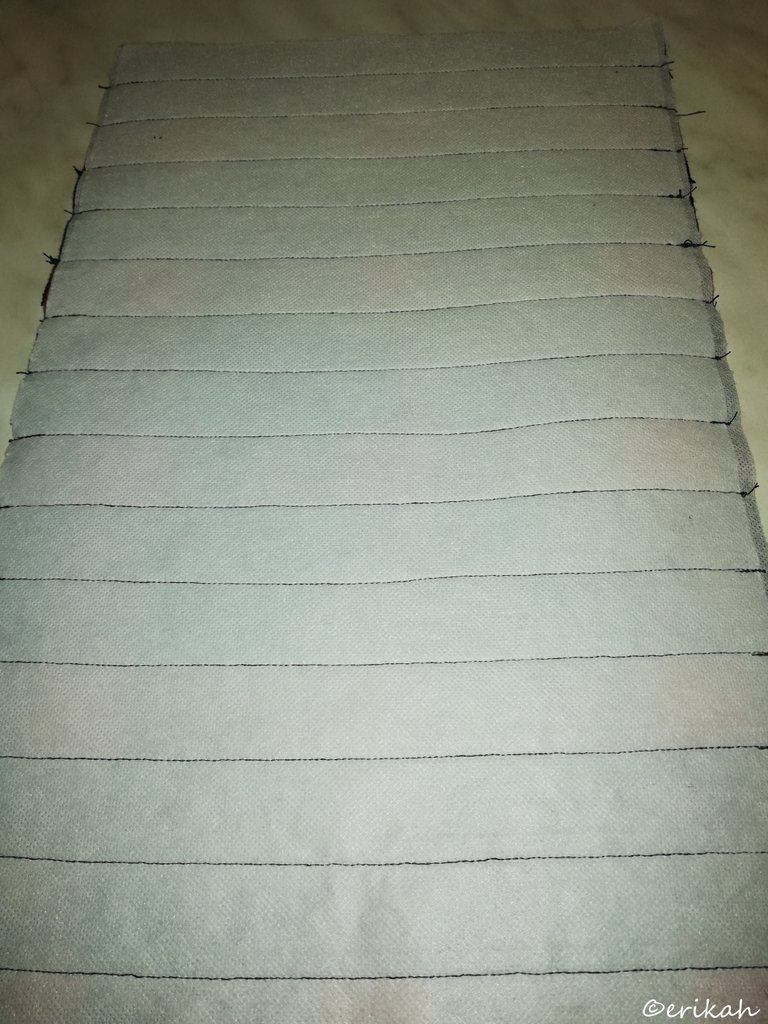 After applying the interface I decided to play safe and quilt it, just in case the interface does not hold properly. After all this is a fluffy fabric.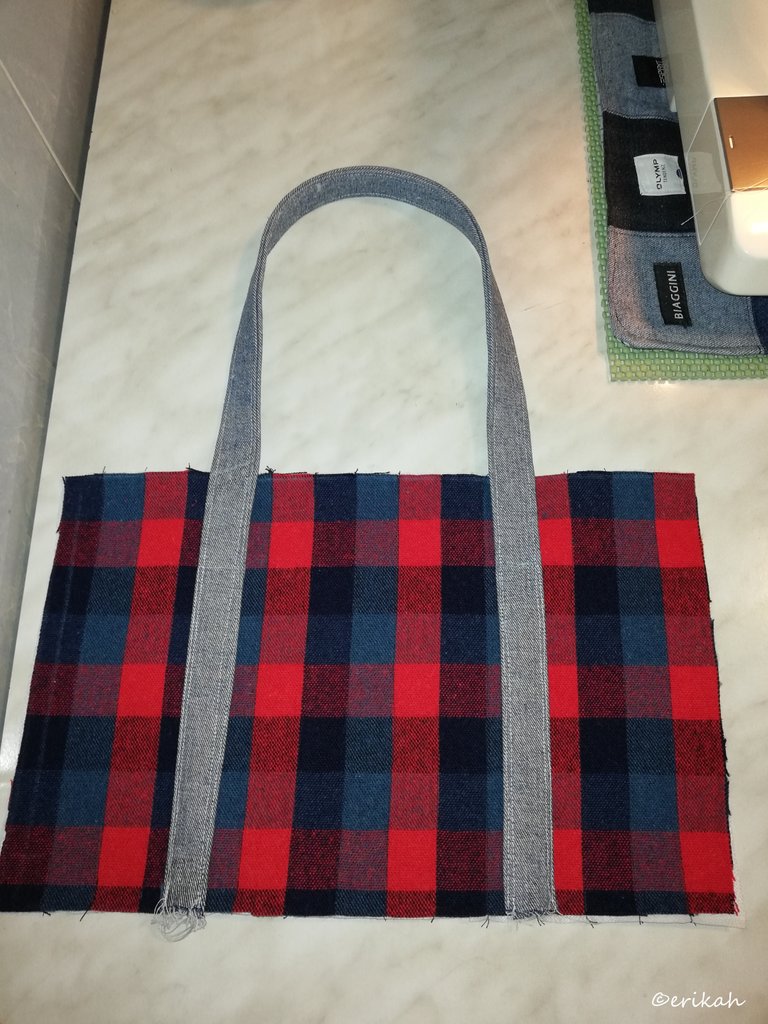 Carry straps applied.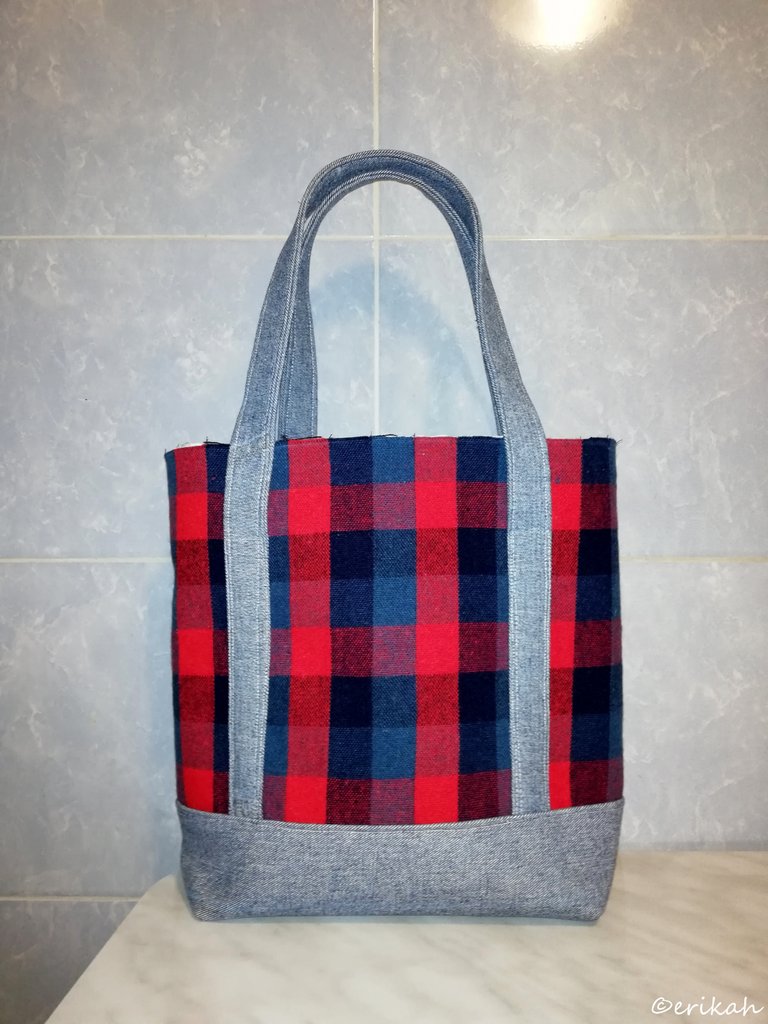 And here it is, half ready. As I said earlier, the lining still needs to be done and have to decide what to use, zipper or magnet.
Tell me honestly, is this crazy? Was I right to use this checkered fabric? Am I the only one who likes it? Any constructive feedback is welcome.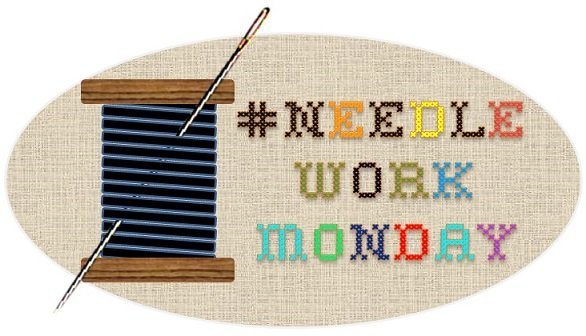 source
#NeedleWorkMonday founder: @crosheille 🧶
Hostesses (admins): @muscara, @shanibeer and @marblely

Please feel free to check out my Etsy store.
Check out my other sewing posts: