INTRO -
Being an Avid Lover of Gamefi and what It Offers Gamers, I've been able to explore top Blockchains in search of Rosy opportunities to Play and Earn.
During my explorations, I've researched and played so many Blockchain Games than I can count, Some for Fun, others to Unlock Ways to Earn. After all, Play2Earn is Supposed to Offer Gamers a Way to Earn rewards, But Do All P2E Games do?
In this post, I'm taking a Quick and Light Evaluation of my Earnings from some Top Blockchain Games Including Splinterland TCG.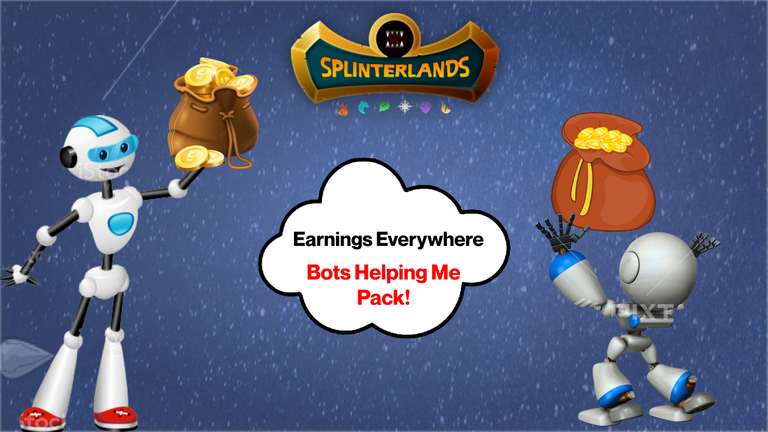 What are these Games?
All right, so Let's Get started. We're Taking a Look at the Top 5 Blockchains Games that I've played for more than 1 Month. Amongst these are, the Most Popular, Interesting and Innovative Games of Our Times. Regardless of Earnings, I'm not one to Stick Long Enough to a Boring-Ass Game.
1. Axie Infinity

Axie Infinity is the Most Popular Game on Blockchain and has been a strong competitor to Splinterlands. Their Latest Revamping into ORIGINs made things More Colorful, and I even had Big Hopes for the Game, In fact, I went and restocked on Axie NFTs, purchasing 6 New Axies all in Great Hopes of What's To Come.
So Yeah, Axie Infinity is Everything a Blockchain Game should be; Popular, Large Ecosystem, and Attractive. But what about the Earnings System? - You Earn in Axie Infinfiy By Simply Battling Your Axie NFTs against Other Players in the Arena Match Mode
2. Defiland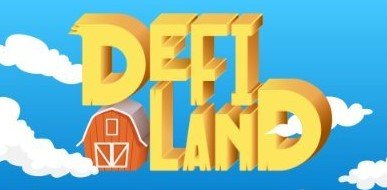 Defiland is a Marvellous and Innovative Blockchain Game Gamifying the Concept of DEFI into a Farming Game. They are among my most Trusted Gamefi Community Because of their Transparency and Innovation.
I Began Playing after Winning some Harvester NFTs in a Community ART Contest. You Earn In Defiland by playing Your NFTs[which includes, Harvesters, Animals, Guns, and Fishing Rods] across Three Mini Game Events - Harvesting, Shooting, and Fishing.
3. Prospectors

Prospectors is an Old West Mining Simulation Game on the Wax Blockchain. It's actually a super Interactive and Interesting Economic Based Game where Players can partake in all Sorts of Trading & Mining Activities.
It's about the Coolest Game on the Entire Wax Blockchain(in terms of P2E, Correct me if you know better), and Very Cheap to Start Playing.
4. Alien Worlds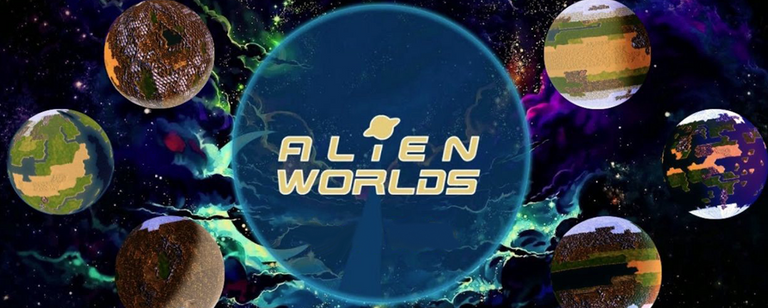 Alien Worlds is a Blockchain Mining Exploration Game where Players Use Different Kinds of tools to mine Resources in a Collection of Lands. In Alien Worlds, You can Play as a Land Owner after Purchasing Land, and other Players who are actively Mining on your Land, Earn u a Percentage as Commission.
You can Purchase a Wide variety of NFTs Mining Tools with Different Mining Powers (Increases Your Earnings Per Mine) and NFTs Power(Increases Your Discovery of NFTs).
5. Pegaxy

Think of Pegaxy as the Sister of Axie Infinity, they Share Similar Features through their NFTs and Game Modes, the Major Difference Between the Two of them is that Pegaxy is a Digital Horse Racing Game, where Horses Race Against Each Other in Different Element Conditions that Determines their Success.
I started playing and found it to be Surprisingly Interesting. It's cool for me because it also demands Little Time Investment.

Comparing My Earnings Across ALL Games
Okay, so Now that I've introduced these Games to you, Let's Delve Directly into My Earnings Across them. For These, I'm Gonna give it Directly, from Investment to Earnings and Possibly their Conversions into USDT. Later on, We will take a Look at my Current Splinterlands Earnings too. Good?
What I Earn from Axie Infinity: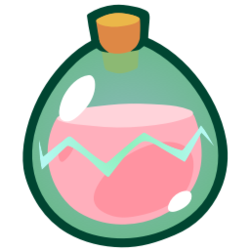 This is SLP Token
I Started Axie Infinity Origins by Purchasing 6 Axies from the Market Place, This Cost me 18$ as I Bought them at Approx 3$ Each. I actually need just 3 Axies to Start Playing though.
By Battling in the Arena, I can realistically Win 12 Games Out of the 20 Energy Points I'm Allotted Daily. For Each Win, I can Earn between 1 & 9 SLP Tokens depending on my Rank. Ranking up the various Levels is Difficult and requires a Huge Time Investment, so I could only manage about 3 SLP per Win.
Therefore, 3 SLP * 12 Wins = 36 SLP Earned Daily
NB: I have to Invest Between 1 - 2 Hrs to Completely Play 20 Games, and Win Around 12
By Playing Daily for 2 Weeks, 36 SLP * 14 days = 504 SLP
NB: I Own My Axies, so I Earn 100 Percent of this. Some Scholar Players will take a cut.
Therefore, I Earn 504 SLP * $0.00323 (Current Price of SLP) = 1.6 Dollars Bi-Weekly

What I Earn from Defiland: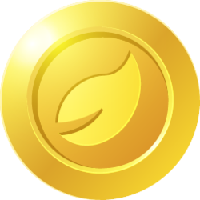 This is Goldy Token
I began Playing Defiland with Two Harvester NFTs, 1 I Won from a Contest, and The Second which(So I Had Two Harvesters).They both cost $30, about 15 Dollars Each.
The Idea in Defiland is that You can play Your NFTs Across Mini Games, and You can also Upgrade them along the Way through several Stats. Depending on the Rarity of Your NFTs (Common, Uncommon, Epic, Legendary) Your Stats for Upgrading can get Higher and Higher, which pays off on the Long Run with Better Earnings.
For Example, Harvester Stats Includes; Tube (Improves Earnings), Wheels(Improves Fuel Usage), Body(Decreases Wear n Tear), Energy(Increase Games Played Daily).
NFTs in Defiland also come with a Health Stat, Beginning at 100 and Decreasing by 1 for Every game Played. This is a Compulsory Stat that Should be Upgraded, if not Your Earnings Decreases with every 10th Drop in Number.
On Each Game, I Earn about 40 GOLDY and I can Play 2 Games
My Two Harvesters make that 160 GOLDY Daily
I Upgrade the Health of the NFTs for 20 GOLDY * 2 = 40 GOLDY
I.E, I'm Earning 120 Goldy Daily, in 7 Days = 840 Goldy
Therefore, I Earn 840 * 0.000281(Current Price of GOLDY) = 0.3 Dollars

What I Earn from Prospectors;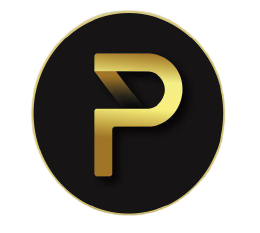 This is PGL Token
For Prospectors, I Start by Purchasing a Certificate for My Workers Across 3 Servers(Yukon, EOS, and Grandlands). This Certificate needs to be Purchased Once and enables my Workers to work(mining) for 5 hrs Over just 60 mins.
The process will Cost me Approx $2
THEN, I continue to Set up Tools and Necessary Materials for My 3 Workers Across 3 Servers to Begin Farming, Mining, and Trading. On Average, Starting with Base Tools and Targeted Profitable Resources such as Gold in Grandland, Coal in EOS, and Coal in Yukon;
I will Spend an Extra $2 for this Process.
In Total, that a $4 - $5 Dollars of Investment.
NB: The Resources I'm able to Mine at the End of a Week could vary largely, dependent Upon the Land, my Time, and Price Fluctuations.
But on average, I Earn approx 1 Dollar across Two Servers (Grandlands, EOS) and half of that in Yukon = $2.5

What I Earn from Alien Worlds;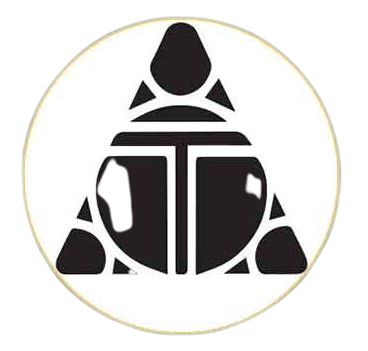 This is TLM
I Start by Investing in a Mining Tool. For this process, I wanted a Tool that Would Have a Large Cooldown Time So I can As well Take a Break from the Game.
Cooldown refers to the time it takes for Your Tool to Rest after Mining Before you Can Mine Again.
I Got Three Power Excavators which Cost me $30 in a Deal, the Cooldown on this Tool Setup was just what I wanted; A Good 18 mins. There are Tools with Cooldown as Low as 4 Mins, they could get Frustrating Enough.
The TLM I Earn Daily with this Setup Vary Widely, Since I don't go about Targeting Pots, I just Mine when it's Time;
But they range from 20 - 30 TLM, which Comes down to an Average of 6.5 Wax Daily
In 7 Days, this Adds up to = 45.5 Wax
The Conversion into USDT, Becomes = $3.5

What I Earn from Pegaxy;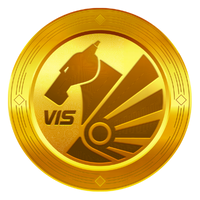 This is VIS
So It Goes Like This, After Renting a Max of Three Horses, I Could Race Using 25 Energy with them, that is 75 Times in Total.
NB: On Average, I Only Spend about 10 Energy Racing Each Horse.
I Rented 3 Horses on an Earnings Percentage Cut of 60 / 40. 60 (Player), 40 (Owner). I also pay half of the Race Fees which isn't too Expensive.
Racing Three Class 2 Regas, and By Racing in the Right Element that Favours my Horse;
I can Win On Average 5 times Out of my 10 Races. These Wins vary between 1st, 2nd, or 3rd Place, which comes with Different Vis Rewards.
The Total VIS I Make from One Horse is Approx 900
After a 60/40 Cut, I Earn = 540 Vis
After Taking Out the Race Fee, I'm Left with = 400 Vis
Across Three Pegas, this Comes down to = 1200 Vis
For a Period of 7 Days (1 Week) * 1200 * $0.000135 = 1.2 Dollars

Let's Hear About Splinterlands
Splinterlands is the Most Popular TCG Blockchain Game Ranked Number 2 on the Top Blockchain Games Leaderboard, as Calculated by DappRadar.
I've been Playing Splinterlands Since September 2021, and Recently Got back on it this Year, I Earn in Splinterlands through Two Main Ways - By Competing in the Bi-Weekly Competition and By Blogging.
The Bi-Weekly Competition is a Whole LOT More Rewarding than Any of the Games I Mentioned above, What's Great About it is that I can Earn Chunky Rewards on a Daily Bases and Anyone can be Lucky with Better Rewards on Certain Days.
But Where I Make the Most of my Rewards from, is Ofcourse from Writing about Splinterlands.
Writing about Splinterlands Has become easier over the Months as there are thousands Of content Anyone can choose to write About, So I never run Out of Content. In my Last Post 👉 Splinterlands Content Ideas for Beginners, Keep Posting and Earning, I Shared Some Creative Splinterlands Contents for Beginners and It Also Helped me Revamp My Posting Ideas.
What's Extra Solid about Earning by Writing about Splinterlands is that, It takes me the Least Amount of effort Because I actually enjoy doing it, compared to Mining in some Games and Feeling Like Some BOT.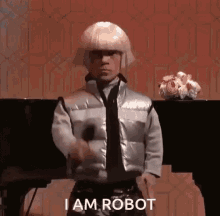 So, What Are My Earnings Like?
I Could Earn Between 2 - 5 Dollars from Battling, But I'm Usually on the Lower End Since I Don't Battle a Lot.
On the other hand, My Writing Earnings as high as $30 In Just 1 Week, See Now??
And What's Really Crazy is that I post less than 5 Splinterlands Blogs Weekly. I Wish I could Write more But this is just What Makes Splinterlands Stand Out Immensely!
Talk About Scalability
Even though My Writings Game is Going Smoothly, I'm constantly aware that I'm not yet fully Capitalising on all the Earning Structures that Splinterlands offers Players, Can you Imagine that?
I'm Earning So Much From the Splinterlands Community Than other Top Blockchain Games COMBINED, Yet, There are Ways that I can Still Earn More!
I can begin writing more, become highly involved in the Splinterlands community, and Increase my earnings maybe two folds.

I can start to study the markets and begin investing in cards flipping to turn a profit

I can play battles more and increase my card pack rewards and daily rewards which I can either sell or re-invest into my deck
It's a Lot!. These Opportunities to Scale my Earnings are ALL Available to me after the Purchase of some Summoner's Spellbook which cost just $10. If this Isn't the Future of Gamefi, I don't know What is!
Summary - Appreciate the Community
Like many other Players who are regularly Writing on this Platform, I feel Appreciative of it all. Writing about Splinterlands includes my Major Source of Income from Blockchain Gaming and it's all been possible because of Hive, Awesome Curators, and its Active Gamers.
I appreciate the Upvotes from my Readers as well as the Post Rewards.
Thanks to the SP-Hive Community!
How are you Currently Earning in Splinterlands?, Did I miss a Point? I'm all Ears!
Your Gamer & Builder,
Chel_

Check Out My Other Splinterlands Posts