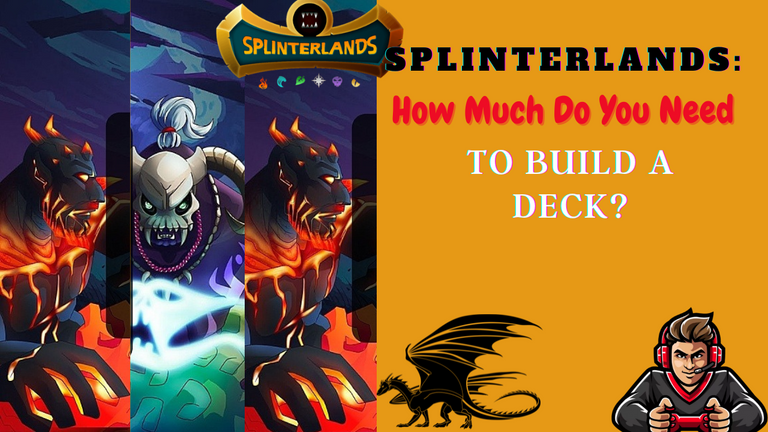 ---
---
Back in September last year, shopping with $500 for splinterland assets felt like nothing and this was because it was as if all the assets did like 100x in price. However, this wasn't necessarily a bad thing. The whole market was pumped up, the splinterlands bloom was in alignment with the bull market. So it was difficult for people to shop with 10,000$ and still not buy 50% of all the assets they wanted because summoners were easily going for 700$ for just standard foil and it was crazy.
I didn't know how much I decided to go into splinterlands with, but what I was to spend easy. Going from summoners to buy basic cards then chaos legion packs. One of the reasons why I decided to buy these packs was because I wanted to benefit from the airdrop while building my deck at the same time.
---
Relishing the 0.09% Chance
Buying 117 packs might necessarily not hold any ground, so far I've opened about 100 of these packs and I've not gotten the opportunity to get a GFL. the close I got was getting a gold card with a collection Power of 2500, of course, I sold it because I needed the money to buy other cards.
I think I hadn't understood that getting this collection Power is building towards determining the league that one can play in. But mostly, the times I've sold some of my gold cards from my CL, I've reinvested it back into buying utility cards that I'd need to play the game. A splinterlands starter or newbie needs utility cards.
---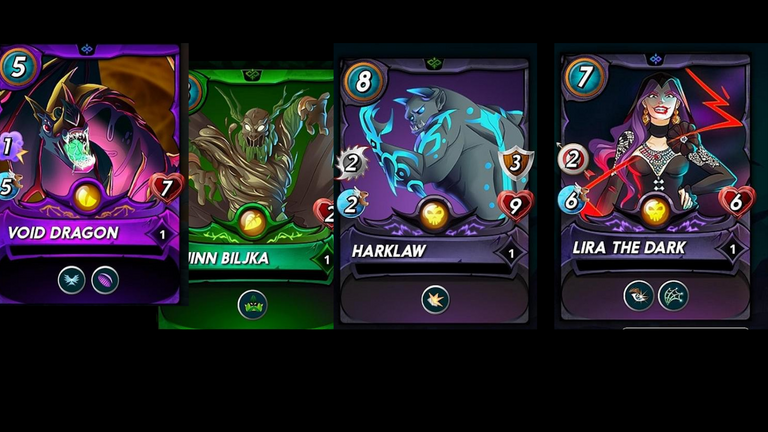 ---
Utility to master the strategies?
At what cost?
These are the kind of cards that ensure they get to compete, so it was firstly the ability to compete over the league one should aim to play in, in the first place if one cannot compete, technically they cannot change. It was expensive to build as a starter, so many cards from the previous edition were expensive, but these cards were absolutely solid, and building a deck only from chaos legion packs wasn't something you could thrive with.
You'd need the combination of two or three editions to develop a strategy and build a formidable tank. But Chaos legion seem to be the most printed and popular as well, the cards were cheap, they had great utility and almost anyone could afford to build a deck with it. This feels rather different with riftwatchers.
---
Building When It's Cheaper
Where's The Common Sense?
Make no mistake, a djinn Oshannus was 49$ in the past and is currently at $2 you'd wonder why I didn't wait till now to build a deck, one of the major reasons was that the SPS airdrop was a sweetener and I couldn't pass off on that one. So I guess there's always a sweetener, a motivation to spend even when there's an underlying disadvantage present somewhere. However, over time, the changes to splinterlands have got me reconsidering my stances.
There was a time when it was possible to earn chests the more you grind, howbeit, the value differs from league to league. Nowadays it's different. The fight against bot farming has reduced these tendencies, meaning that you'll have to even grind harder for every chest. Well, these eventually differ from people who are playing at the highest stage.
---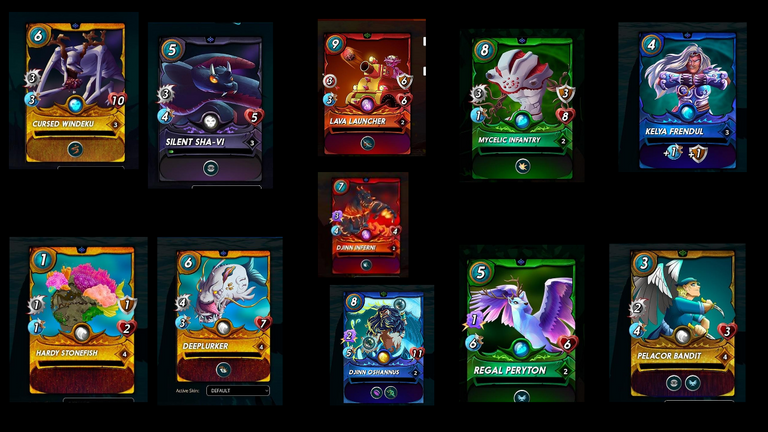 ---
How far Can $45 Go?
Recently I decided to shop with about $45 to know what I could buy and I was surprised that it's much cheaper to build now. The aim was firstly to use this $45 to acquire 15k CP, but at the end of the day, I realized that even if I wanted to move leagues and leave silver III forever, I'll still need to strengthen my cards and this was what I eventually ended up doing.
Playing modern is another way to leave silver III for silver II but a lot of people have now realized this and now it makes the modern format much more competitive than the wild format. So eventually I ended up upgrading my water summoner to level 3, which took almost 80% of the $45, then I went ahead to strengthen my water deck by upgrading. My favorite upgrade was to my Djinn Oshannus, he got an extra usable ability and I'm loving it.
But, here's another thing.....
The downside now is, there are levels of cards you cannot play in a certain league, so battling at bronze 3, you'll not be able to use a level 2 legendary. I guess this move was more about leveling the playing field, giving new users a chance to compete, and not leaving them at the whims and caprices of those with big bags.
However, it feels limiting to some extent. I also bought some legendary cards for the CP and I was quite happy to get a sea monster from @joetunex. I covet cards that torment me. When I cannot find ways around to beat a card or a combination, I make it an agenda to buy such a card. Also, I've been wanting Harklaw for a long time now and I've refused to buy it at level one because it's a reward card I've been skeptical about buying reward cards, but because it brings a CP of 500, I decided to buy it.
---
Spending Money Is Not Enough
Another reward card I bought was Lyra the dark. It's an amazing card though. I guess Djinn Oshannus being given out as a reward has made it quite cheap over the months. So I'll leave a collage of some of the cards I bought and upgrades I made to my deck, I think the next $50 will go into a legendary gold card with up to 20k collection Power, then from there, I'll go back to focusing on cards, summoners to be precise.
Building a deck is one of the most difficult aspects of splinterlands and I think the people with the best foresight are the ones who eventually gets it right. For people who choose not to because of how difficult it is, I guess I can understand, however, there's no palatable future for anyone if they don't choose to grind.
---
---
---
Interested in some more of my works?
---
---