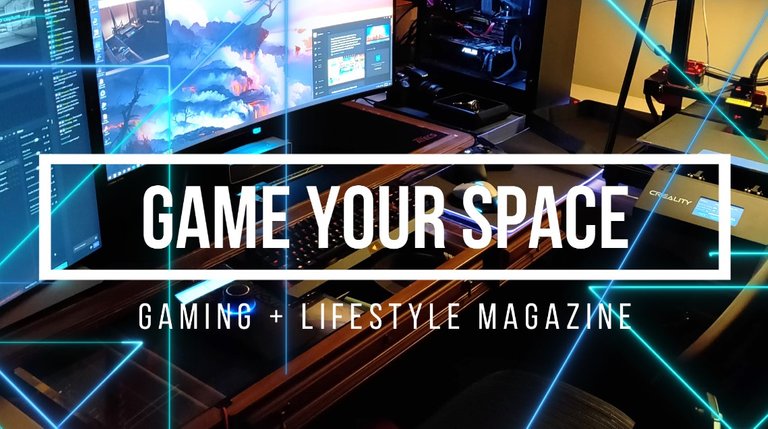 arrange
verb
put (things) in a neat, attractive, or required order.
organize or make plans for (a future event).
I dont like messy desks.
It clouds my thinking when I need to be focused on something... work, reading a book, strumming an ukulele. An organized space helps to stay on top of of finding anything at a moment's notice.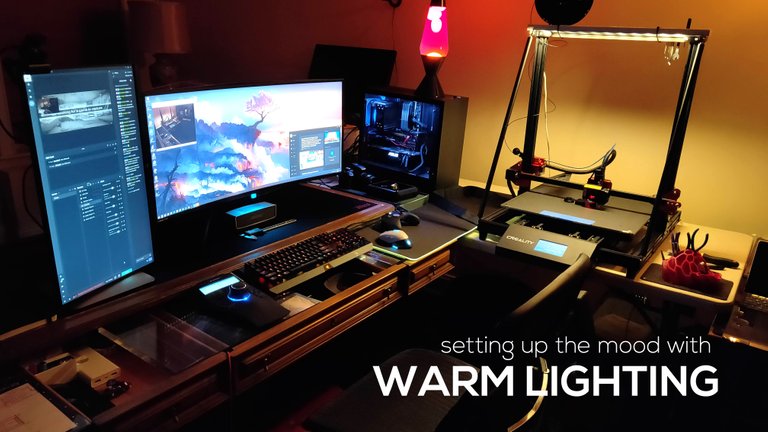 Also, I am not a very smart guy and I tend to forget where I put things around me. So many times!!! When I forget where I put my keys, then sofa cushions are beginning thrown around, dump out the laundry basket clothes all over the floor... do all the stupid stuff when its actually just on my desk next to the mouse. My wife probably knows this situation all too well... hahahaha!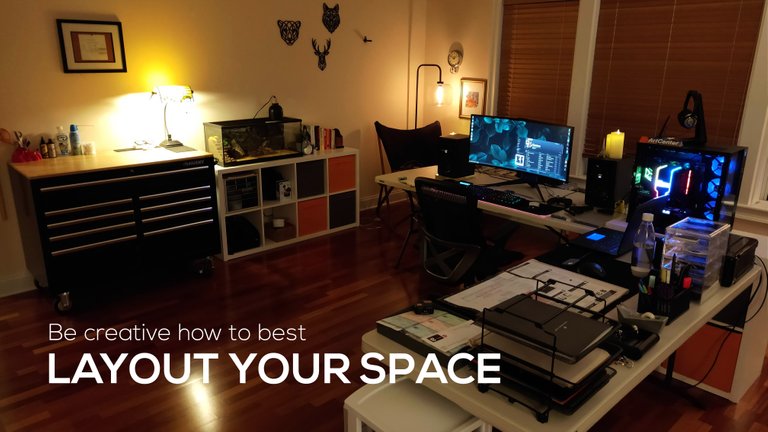 I have a personal habit of constantly thinking of new ways how to make my home work space and game space arrangement better than the last one. By doing so it brings in kind of a fresh start and it generally feels good after a good clean up of your own home.
Organized space also gives a good impression to your colleagues, friends, and family... and you dont have to say a word about it. It will present and speak for itself. Its a good mood booster and also it inspires others to try it out as well.
I have seen a few who likes to wear nice clothes and cars... but moment you go into their home or work desk its just a total bombshell. I much rather be the total opposite of them. An arranged space doesn't cost anything and brings out the best premium in you through impression from the inside.
Day Time - Work Mode


Night Time - Gaming Mode


Most of my friends know me for organizing, and keeping what I own in the best condition. They also ask if there is any tips on organizing, because most if not all of them say "it looks like too much work, I will probably do it next time when I am free."
There is no such reality of the so called - "Next time when I am free."
The best way in my opinion is not to plan... but just to start off.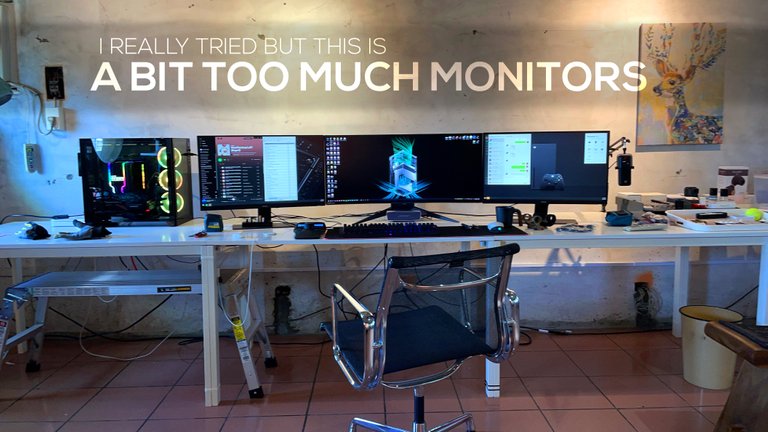 I always start by cleaning off the dust around my desk with a wet cloth... this creates a chain reaction. Once you wipe, you need to move stuff, and this starts from maybe the keyboard and moves on to the table... then to the book shelf... the floor.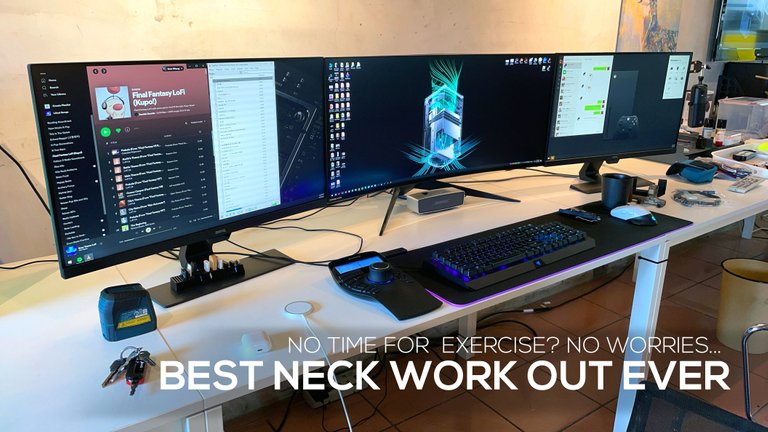 At least for myself I enjoy doing it... I dont encourage doing this if your not having a good time... that would suck. To organize you also need to be creative.. to be creative you need to be in freakin good mood. :)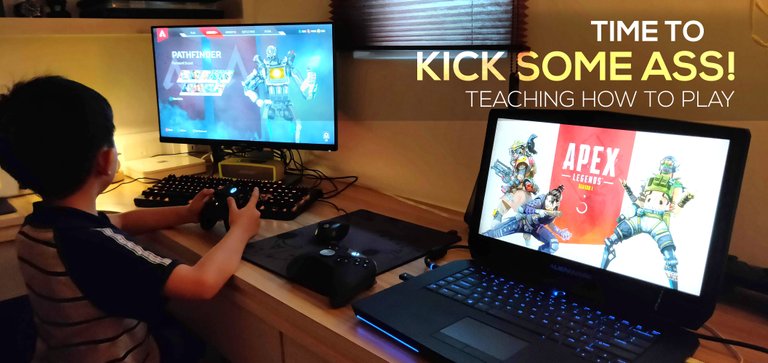 If any of you guys had a bad day and can't get it out of your head? Organize your desk! It helps set things in order subconsciously and start rethinking the situation through logic rather than emotions. It calms me down cause I am both using my physical body to shuffle objects furniture around, and my mind to create a more efficient setup of usb stick, usb cables, my notes, pens, chargers... ect.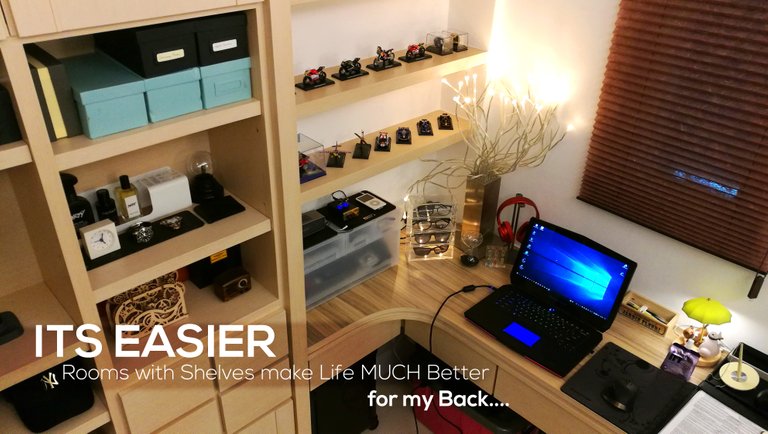 Another factor encourage the habit of moving and rearranging furniture is that I moved a LOT ever since high school changing different states in the US, as well as later during my career I moved to different countries.
So change of space is something I am accustomed to and this actually was not easy in early stages especially during school times.
Configuration Layout - Type 0

Configuration Layout - Type A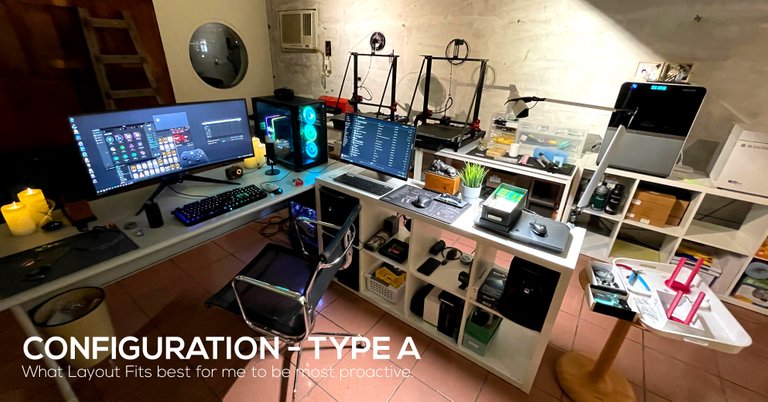 Configuration Layout - Type b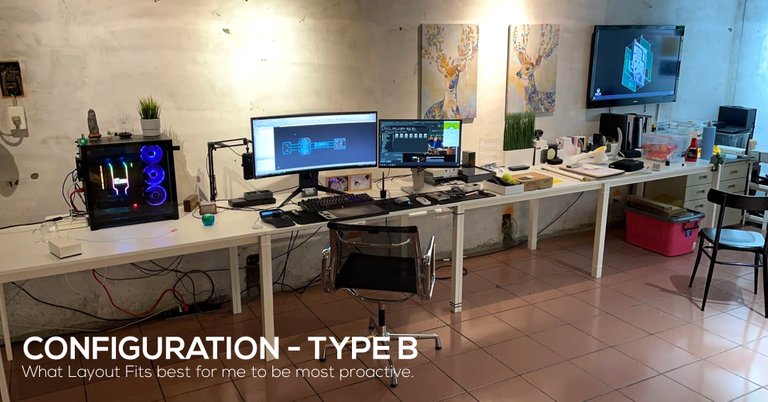 Desktop PC computer towers since the 90's where I started to own a personal desktop computer (286, 386, 486) looked really ugly and it was something people wanted to hide often.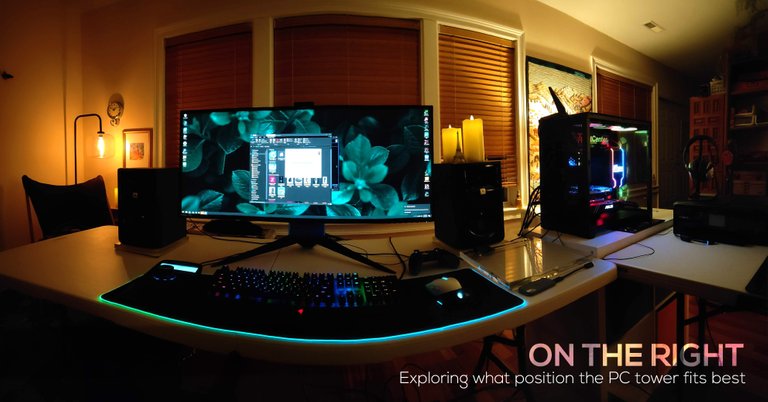 Testing out different positions of main computer tower.
Now with the help of LED lights this has created an evolution of now we can stylize computer desktops. The one problem I consistently saw was how much computer gaming/performance styling aesthetics didn't match anything in the house. It was just visually screaming "rave party" from every angle. Its pretty cool in the beginning for sure, and it gets boring and then annoying.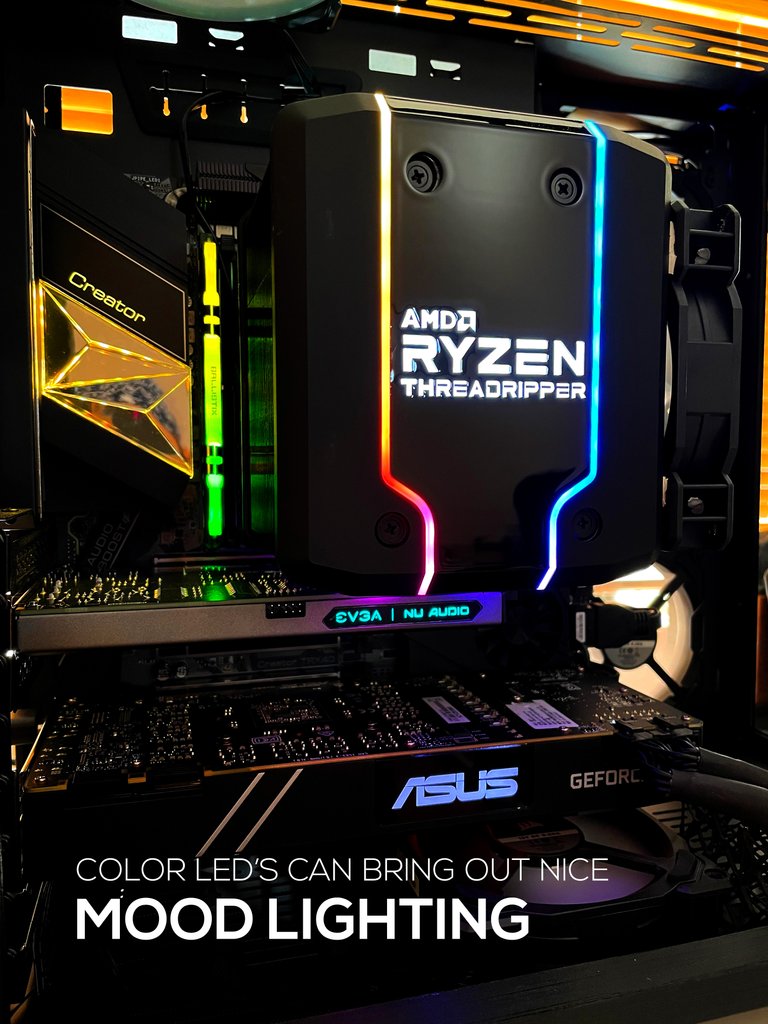 The trend currently is exposing and showing the interior of the tower to show off any performance GPU or CPU with water cooling together with LED making it look very high tech. This if done well can look very premium and if done wrong a Christmas tree.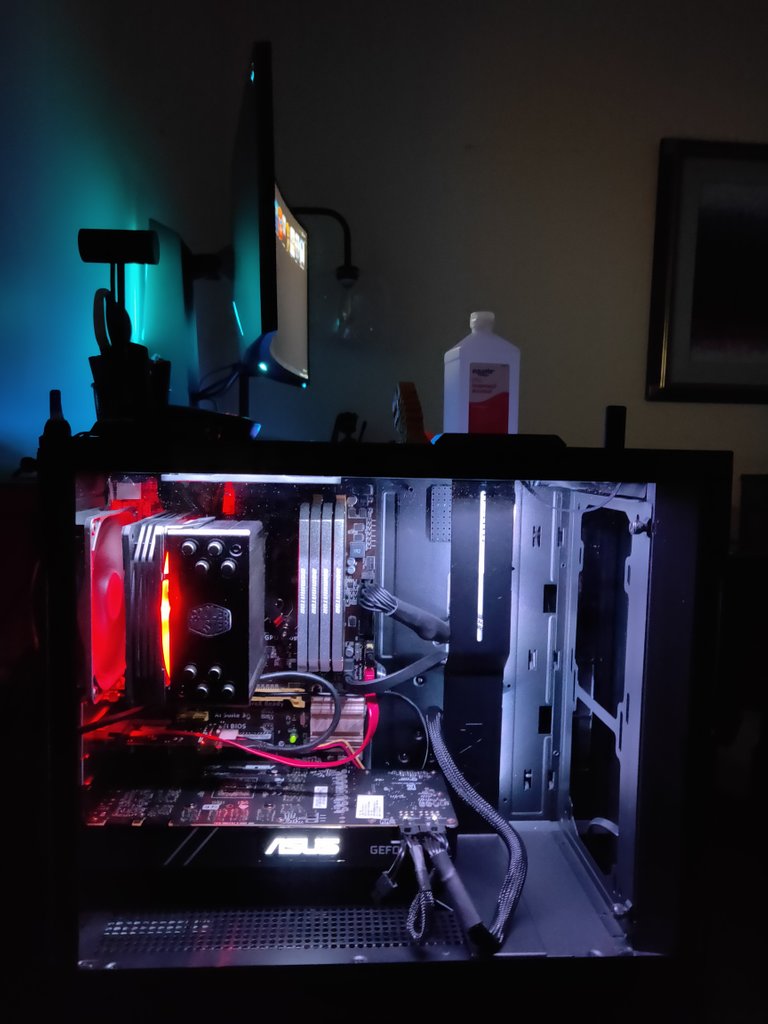 As time is going by people are now replacing furniture to match with the gamer style look. I think we are going through the phase trying to really refine what is the fashion of a gamer.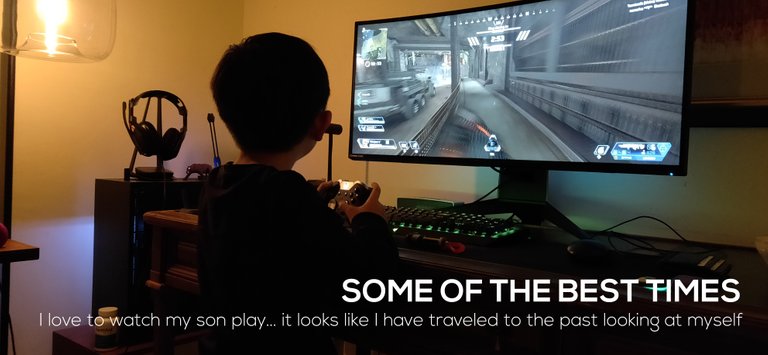 At the end of the day I wanted the desktop PC tower to blend in with my lifestyle at any given location where ever I am at. And as a family guy lately what I have been enjoying was to just watch my son play the games I played in the past. When he is having a blast I also get excited as well. :)
As you guys probably noticed the computers always followed with me where ever I moved. I usually bring everything with me and try to trim things down.. however this is really easier said than done. hahahah
Thanks for viewing my posts~
I am always trying to find something fresh and experience driven.
Real world gamers lifestyle, how it really looks and not caked for Instagram.
See you guys again in a few days~
Set Da Tone!!!