| | |
| --- | --- |
| Yesterday was the first day since the start of the COVID-19 measures, on which I drove to the reservoir in the morning to take some photos once again. | Gestern war der erste Tag seit Beginn der COVID-19 Maßnahmen, an dem ich wieder einmal morgens fotografieren gefahren bin. |
Drau Reservoir Annabrücke . Carinthia
COVID-19 Measures - Day #9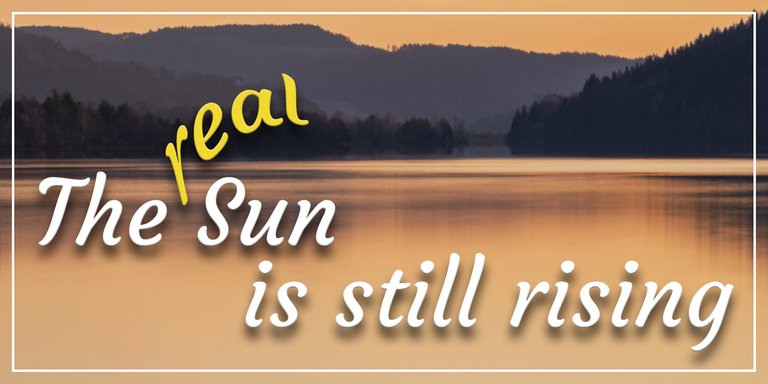 Because of the confusion of the past few days, I forgot to check when the sun would rise and so I missed the blue hour.

At the time the sunrise itself is not really nice at the reservoir because the sun rises too far to the right behind the mountain, but I usually prefer to take photos during the blue hour before the sun rises anyway.

Wegen der Verwirrungen der letzten Tage habe ich vergessen nachzusehen, wann die Sonne aufgeht und so habe ich die Blaue Stunde leider versäumt.

Zur Zeit ist der Sonnenaufgang selbst am Stausee nicht wirklich schön, weil die Sonne zu weit rechts hinter dem Berg aufgeht, aber ich fotografiere meistens ohnehin lieber während der Blauen Stunde bevor die Sonne aufgeht.
The city and streets were almost empty, only a few drivers were on the way to work.

But also the walk by the lake and taking pictures were so different than usual - too many thoughts circled in my head and I just couldn't switch them off.

That's why I then overlooked the cloud reflection in the lake, and when I noticed that the cloud looks better when it is fully visible, I didn't think about taking a long exposure ... ;)

Die Stadt und die Straßen waren fast leer, nur ein paar vereinzelte Autofahrer waren unterwegs zur Arbeit.

Aber auch der Spaziergang am See und das Fotografieren waren so ganz anders als sonst - zu viele Gedanken kreisten in meinem Kopf und ließen sich einfach nicht abschalten.

Daher habe ich dann auch die Wolkenspiegelung im See übersehen, und als ich bemerkt habe, dass die Wolke besser ausschaut, wenn sie ganz sichtbar ist, habe ich nicht daran gedacht, eine Langzeitbelichtung zu machen ... ;)
Hope is the thing with feathers
Hope is the thing with feathers
That perches in the soul,
And sings the tune without the words,
And never stops at all,

And sweetest in the gale is heard;
And sore must be the storm
That could abash the little bird
That kept so many warm.

I've heard it in the chillest land,
And on the strangest sea;
Yet, never, in extremity,
It asked a crumb of me.

by Emily Dickinson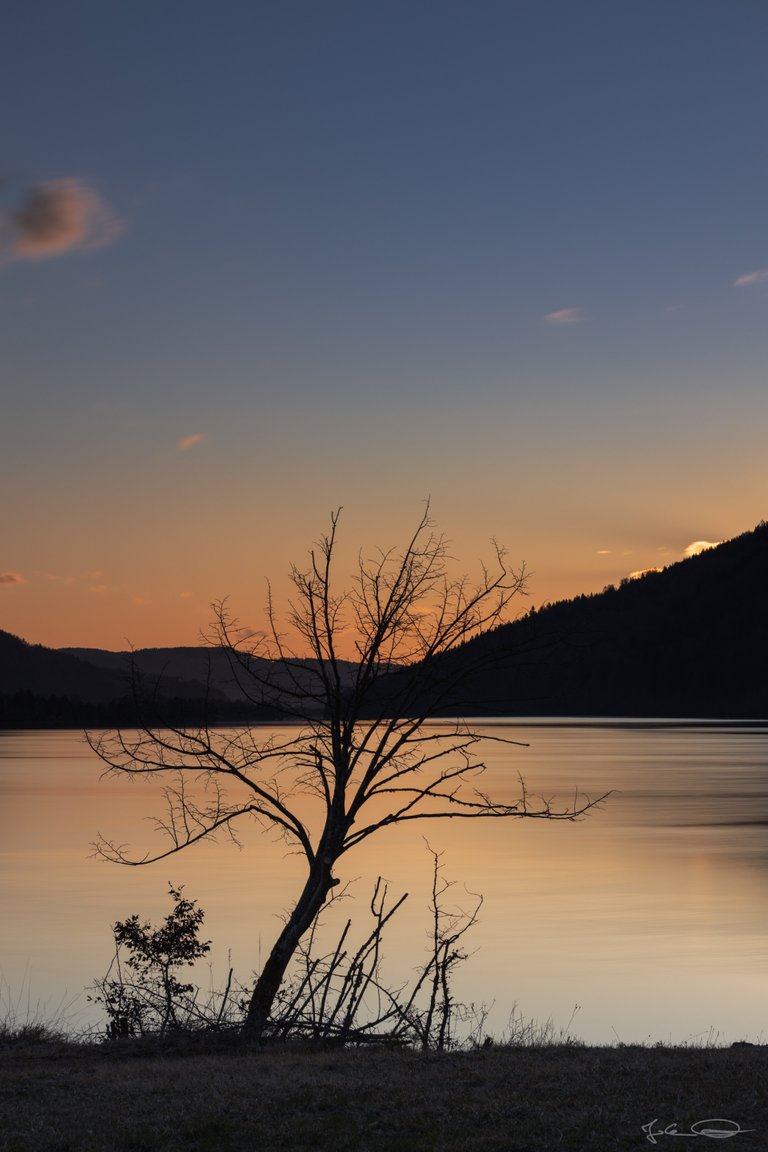 ❖ please click the image for fullsize view ❖
Canon EOS R | EF 70-200mm f/4 L IS II USM
ISO 100 . f/14 . 10 sec . @70 mm
| | |
| --- | --- |
| This tree has been my photo motif quite often and the above photo, where it is only a silhouette and the overall picture is very dark, I personally like better than the following photos, on which I have brightened everything up a bit. | Dieser Baum war schon ziemlich oft mein Fotomotiv und dieses Foto oben, wo er nur eine Silhouette und das Gesamtbild sehr dunkel ist, gefällt mir persönlich besser als die nachfolgenden Fotos, auf welchen ich alles etwas aufgehellt habe. |
Stay at home, take care and stay healthy!
Bleibt zu Hause, seid vorsichtig und bleibt gesund!
---
Information
All photos were shot with the Canon EOS R and one of these lenses: Canon RF 24-105mm f/4 L IS USM, Canon EF 70-200mm f/4 L IS II USM, Canon EF 16-35mm 1:4 L IS USM, SIGMA 105mm 1:2,8 DG MACRO HSM, SIGMA 150-600mm F5-6.3 DG OS HSM C.
I used my Haida M10 filter system with a ND 1.8 (6 stops), a ND grad 0.9 and a CPL filter.
I leave all EXIF and IPTC information stored in the pictures.
---
If you like my photos I would appreciate an upvote, nice comment or maybe you want to share my post on your blog 😊 ... and maybe you would like to follow me, so that you never miss a post from me.
Thank you for visiting my blog,
have a nice evening,



Photos and Text: Johann Piber | All rights reserved - do not use without my permission
---
2020-03-24
[//]:# (!pinmapple 46.556407 lat 14.423179 long 20200323-Drau-Reservoir-Sunrise d3scr)