---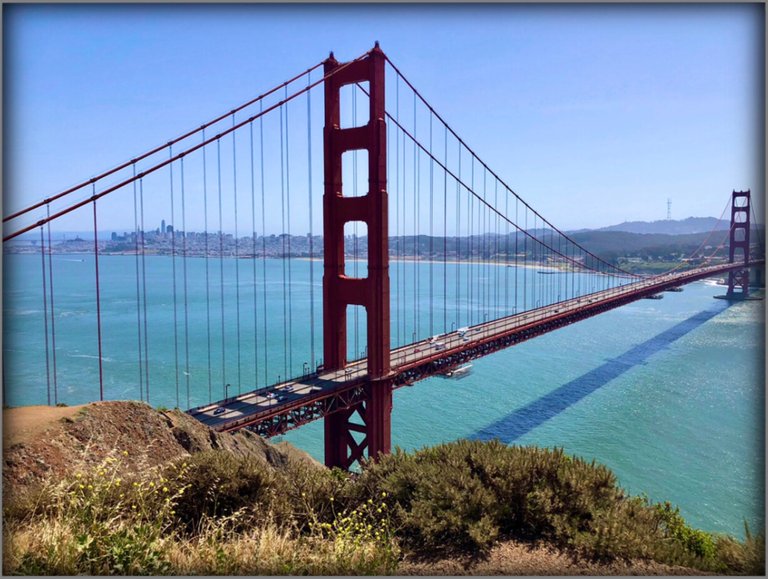 ---
The Golden Gate Bridge. I snapped that shot back in April, this year, the week before we left the US. If you punch Golden Gate Bridge in your search bar and click images, you'll land on 100's of that same view. It's been used in countless animations and Hollywood films since its construction in 1937.
The photo's taken from Sausalito in Marin County, California, looking across the San Francisco Bay at the city of San Francisco.
---
---
I'm from California, born and raised. I've driven across that stretch of Highway 101 which is what the Golden Gate Bridge is, I don't know how many times. My wife is from San Francisco, born and raised, her family lives in the Bay Area right now. To us, it's just another toll road. As many times as I've driven it and, as many times as I've seen that view in movies or magazines, that was the first time I stopped to see what they see and it wasn't even my idea.
---
The Chef, that's what I call him, is a long time friend of mine. He's from Redding, a couple hours north of the Golden Gate. When I told him I'd be in town that week to say our goodbye's to Pura's family, we set aside a day he and I could hang out.
Then, this morning, I was thinking of something to write about while thumbing through images in search of inspiration. I have quite a few in there, a buncha things to write about, just need to be in the mood. The bridge images caught my attention but it's this shot of The Chef's shirt that sealed it. That's me and him passing one back and forth somewhere on a bench on the side of Bridgeway Drive in Sausalito. He's on the right.
---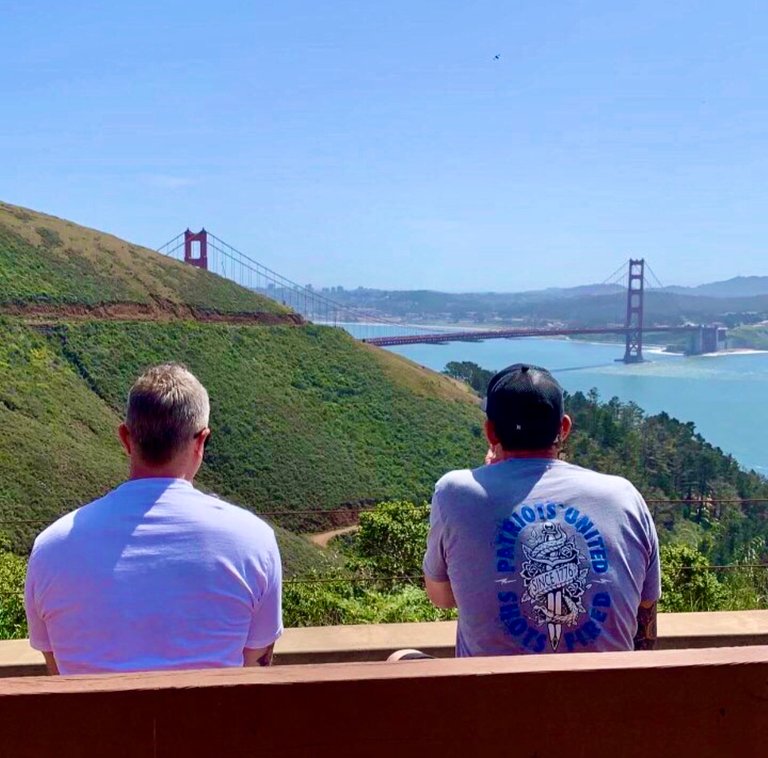 ---
I didn't notice his shirt until today. It says Since 1776 - Patriots United - Shots Fired.
On this day in 1776, July 4th, after a long, hard fought war on American territory, the United States declared their freedom and independence after 176 years of British Empire rule. Americans have been celebrating this nationally recognized holiday for nearly 250 years now. A typical July 4th celebration back home consists of taking the day off work, getting together with friends and family, reminiscing, telling lies (what friends and family do), good food and drinks, ended with a bang by launching fireworks in the sky.
---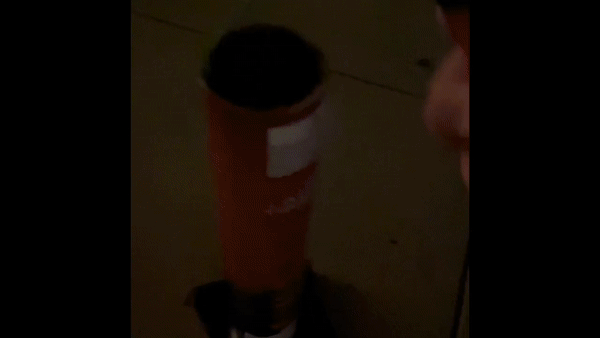 ---
Days like today I get a little homesick. Happened a couple months ago on Memorial Day, too. The contrast between here and there on July 4th is quite drastic in comparison and not just because of a lack of fireworks. Rather than lounge poolside in board shorts and bikinis and nothing else with the Ocean about a fishing pole away in 90 degree weather, we're bundled up in hoodies and jeans—50 degrees and 50% chance of rain.
---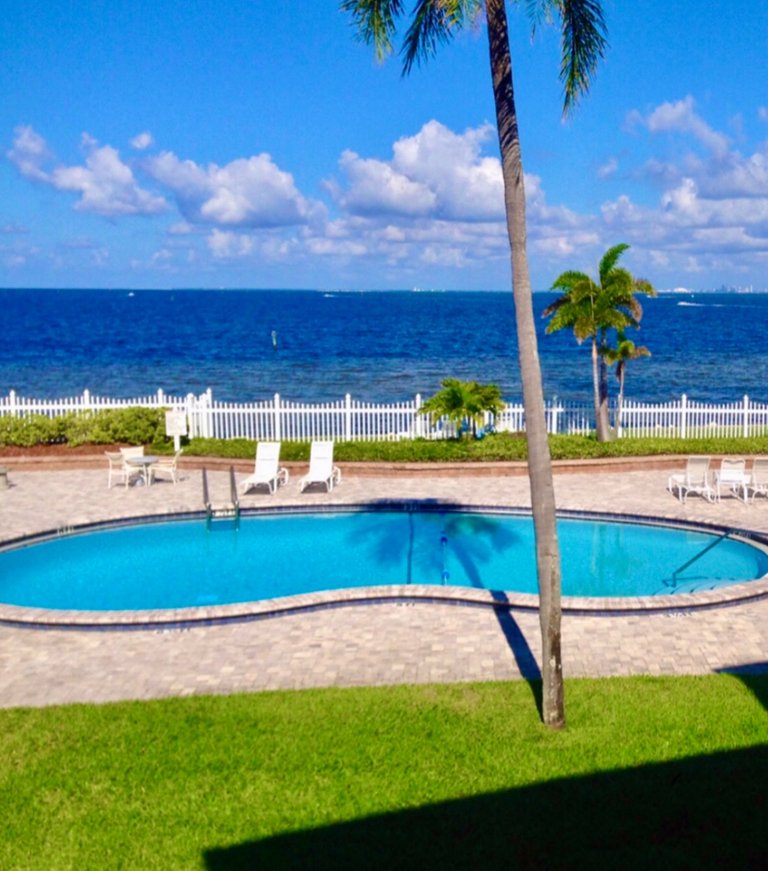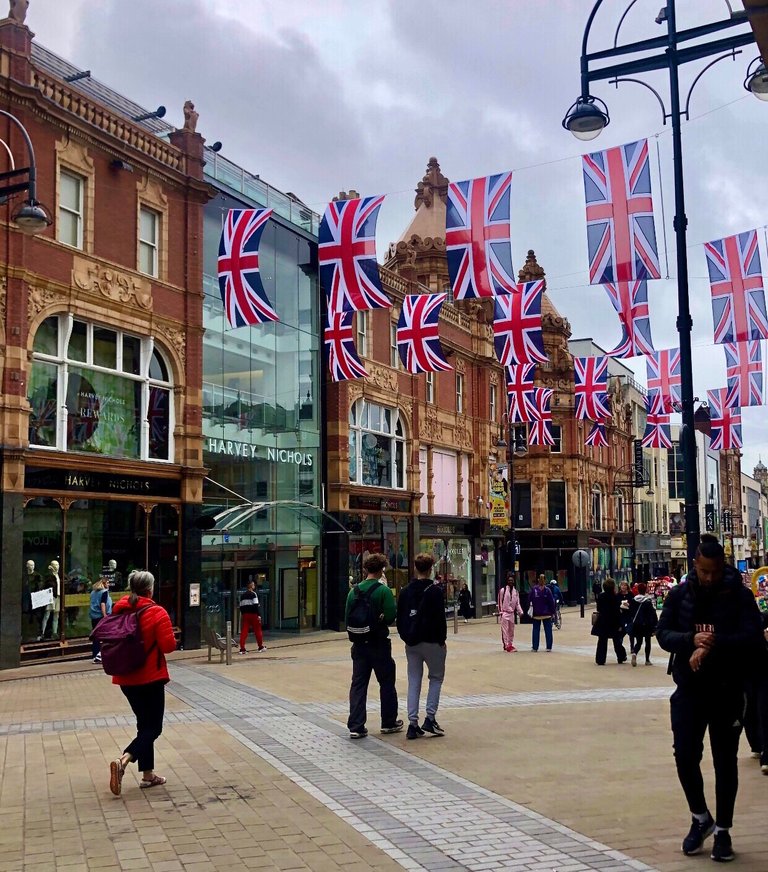 ---
I caught a show once quite a few years ago called How It's Made on Discovery or National Geographic or one of those documentary type channels where they explained the Golden Gate's construction. What I remember being most impressed by was the backhoe they invented for the job. The six lane, 90 foot wide suspension bridge spans 1 and 3/4 miles across the bay and is 220 feet above the ocean.
Suspension means the bridge is supported by steel cables. The two that span the entire length horizontally called main cables are three feet in diameter and support the floating roadway below by connecting 500 vertical cables called suspender ropes, 250 on each side, between the main cables and the roadway below every 50 feet. The foundations on either side, one in Marin County and one in San Francisco, are pretty self explanatory—dig big holes, pour a buncha concrete, bolt steel to it. The two supports in the middle of the ocean however, not self explanatory, they're the first of their kind. That's where they had to invent and create a special backhoe.
---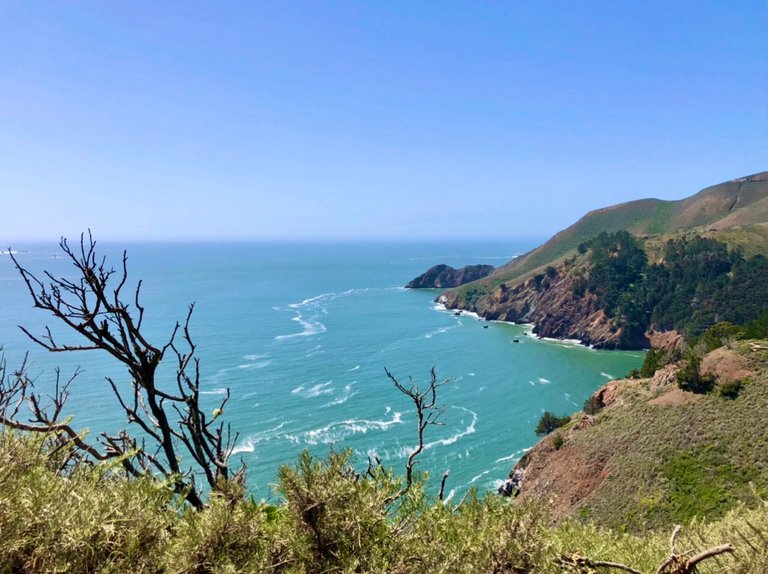 ---
Ever thought about it? Spanning two mountains with solid dirt on either side and running steel or concrete between the two is impressive enough but digging up the ocean floor to do the same thing is next level. Ever tried building a sand castle in a pool of water?
They dug holes in the ocean floor, poured concrete foundations from the base of those holes all the way up to sea level at high tide, anchored 746 foot tall steel columns to them and strung cables from one side to the other that continue to support millions and millions of pounds around the clock today. 1937—WWII hasn't even kicked off yet.
The backhoe dug holes on the ocean floor by stopping the flow of ocean current around it during the dig process with an extremely high velocity of compressed air that separated the sea from the backhoe bucket all while dredging the mud at the same time. Both the bridge and the tools invented to execute the build were masterminded by a civil engineer named Joseph Baermann Strauss. Between his original design concept in 1917 and the day it opened in 1937, 20 years later, he was mocked and often ridiculed for envisioning what was known as The Bridge That Couldn't Be Built.
---
---
At the time and for more than 30 years, it was the longest bridge in the world. After its completion, Joseph Strauss was commissioned to design bridges all over the world. "Safety First" was Strauss's concept. Although 11 men lost their lives during the build, it was Strauss who designed and created the safety net he insisted be strung along the bottom of the bridge. At an additional 130 thousand dollars for the construction of the net on top of the budgeted $35 million for the project, 19 lives were saved during the construction process.
Today, approximately 40 people per year take their life by jumping from the bridge. In 2018, the city approved the construction of a "suicide net" scheduled to be completed in 2023.
California has a lot of iconic structures. With the exception of Niagara Falls and The Statue Of Liberty, The Golden Gate Bridge is the most popular tourist attraction in the country and arguably the most popular bridge in the world.
As many times as I've crossed that bridge, it wasn't until that trip back in April I learned about Battery Spencer—the main protection point for San Francisco built in the early 1900's during WWI. It consisted of several look out points as well as military housing for personnel assigned to the position. It was used until the end of WWII and has since been scrapped.
---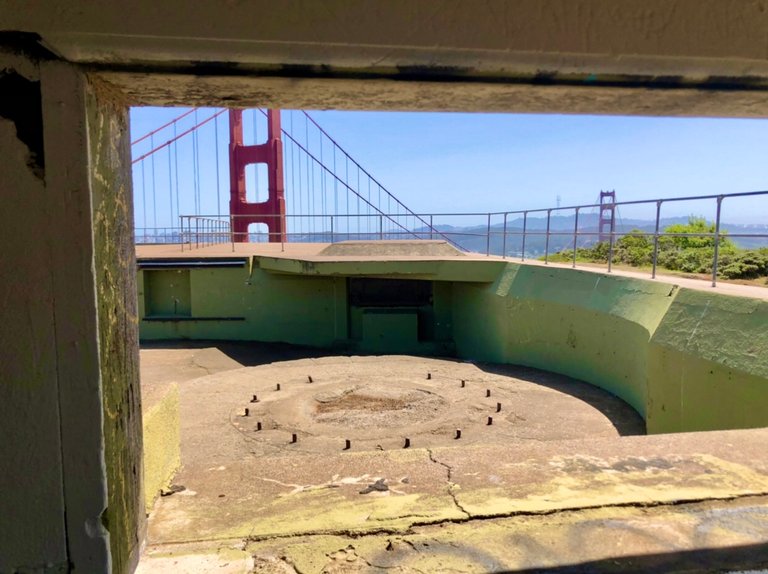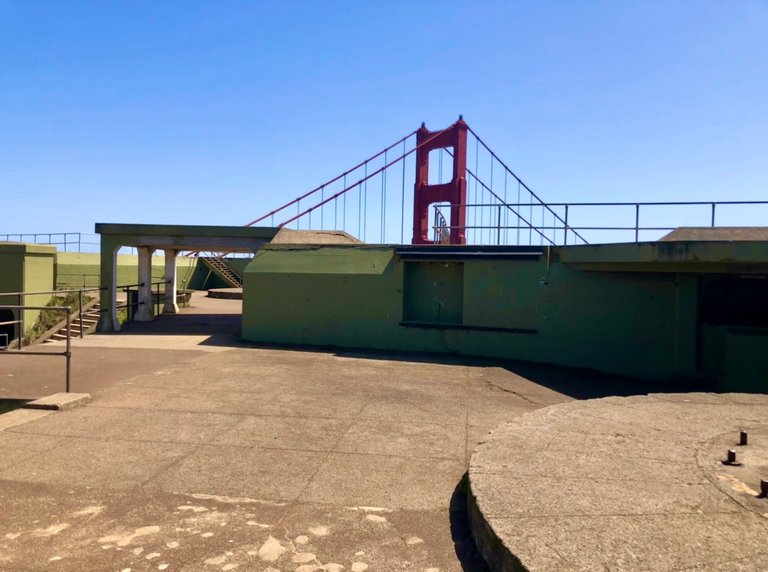 ---
When I started this I had no idea how much research would be involved. Shout out to Wikipedia for dates and descriptions, Goldengate.org for history and details, and lastly, artandarchitencture-sf.com for all the Joseph Baermann Strauss info.
---
Bonus clip!
Check out these crazy ass kids filiming theirselves scaling the Golden Gate Bridge at night—nearly 1,000 feet in the air, up and down those cables with gusts of Bay Area wind in front and behind them without fall protection!
For whatever reason the clip is age restricted. Makes no sense, they're just kids. If your thumbnail is censored, click Watch on YouTube to verify your age. 4 minutes worth of OMG WTF.
---
---