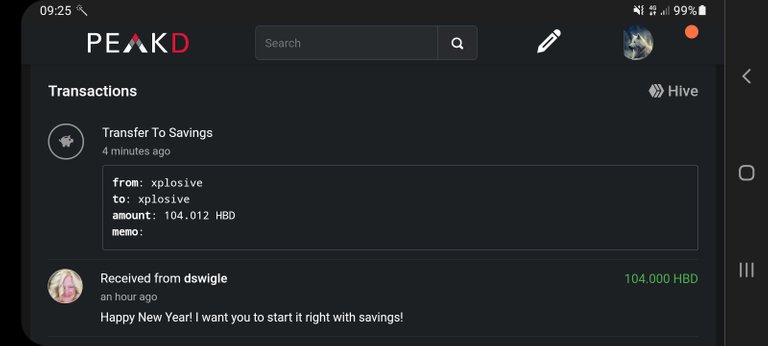 Yes. The screenshot above is real and true. Not edited. One hour ago @dswigle sent me $104 HBD. I transferred it ($104.012 HBD) to savings. I had $0.012 HBD from author rewards.
I currently have a little bit more than $725 HBD in savings. $725.089 HBD.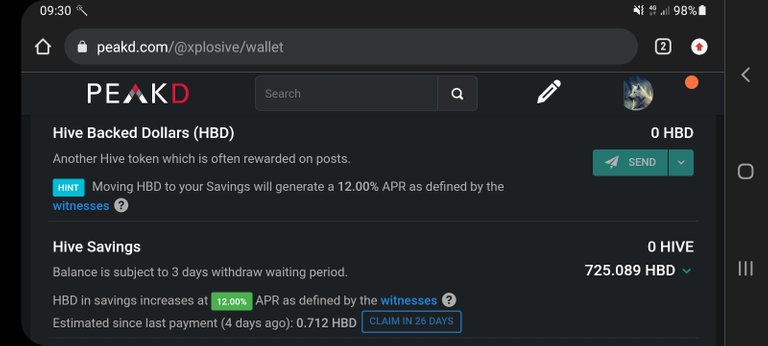 This is indeed a right (beautiful/wonderful) start to the year. Thank you so much Denise. This is a great contribution towards my goal. I do not even know what to write right now. You are a very generous and one of the kindest person on the Hive blockchain. I am very grateful and very happy to have your (and everyone else's) help and support. Happy New Year.
Some of you may know, because I write about this a lot in various comments on the Hive blockchain, but I still write it down in this post, just in case. I was born and live with multiple disabilities, and nowadays I live under the local minimum wage in Hungary.
My plan is to buy and live on a sailboat to avoid having to pay the high rent and the also high regular monthly bills. A sailboat will get me out of the financial discrimination. With a sailboat, I will be able to live off of my low (approximately $250 USD) pension-like income. I will be able to spend all day every day with my Harris's hawk, and I will also have more time for the amateur radio, because I will not have to worry about the high electricity bills either.
By the way, there is a Facebook magazine, called Sailboats from 1000 EUR, and I regularly check it. For €1000 EUR, it is rarely nowadays, but sometimes there are sailboats for €2000 EUR. Rarely with full equipment, including solar panels, batteries with a charger, inverter, heater, alcohol stove, etc for around. For example this. A sailboat like this would be a dream come true for me on multiple levels. This sailboat is also €2000 EUR.
I am also checking the local (Hungarian) sailboat advertisements. Currently the cheapest sailboat I can find is for 550 000 Hungarian Forint (HUF), which is €1490.51 EUR.
Maybe there will be cheaper sailboats later. Hopefully I will be able to buy a sailboat, if not in this year, then in the next year.
$725 USD is currently €639.95 EUR (let us assume that $1 HBD is $1 USD), so I am indeed getting closer and closer to my goal. Based on the current prices, I currently probably have almost/nearly the half of the price of the sailboat. But if there would really be a sailboat for €1000 EUR, then I currently have more than the half of the price of it.
By the way, if you have a sailboat for sale, then I am willing to offer my HBD for it. Okay, I know. There is a really small chance for this, but who knows.
Either way, I am really very grateful and very happy for every help and support I receive. Thank you so much to everyone. And thank you so much again Denise for your constant/regular help and support. It really feels very good.
Happy New Year to everyone.
Have a nice day and have a nice weekend. All the best. Greetings and much love from Hungary.