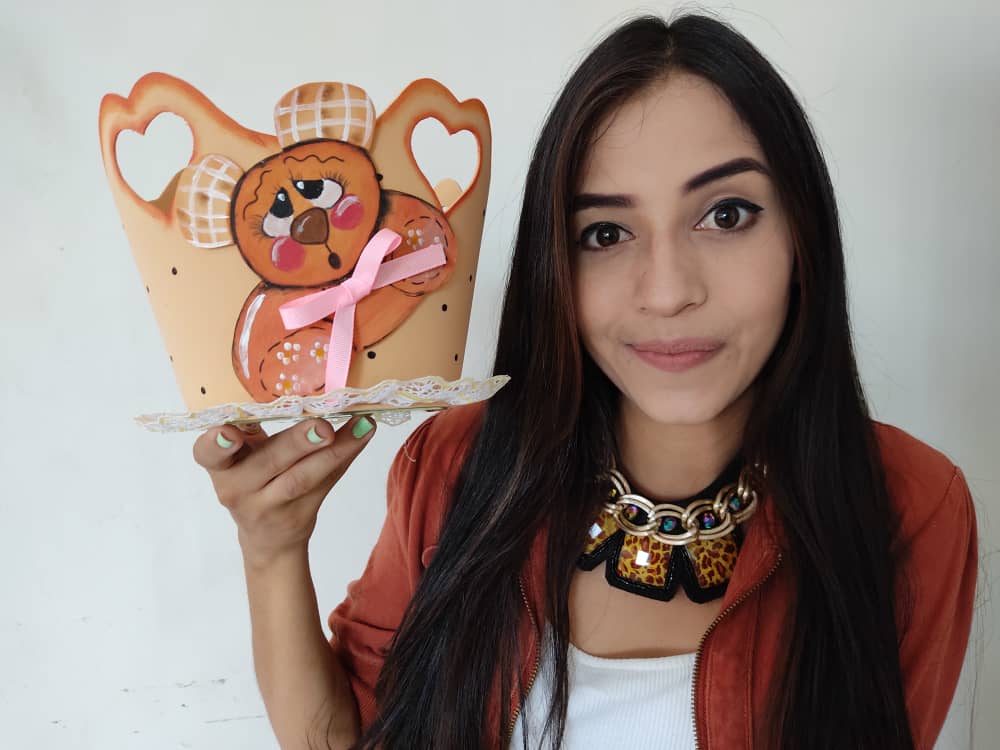 Español
Hola queridos amigos 🙋 Este lindo día les traigo un divertido paso a paso, dónde les mostrare como elaborar una cesta para galletas, muy fácil de hacer y ni hablar de lo económico de sus materiales, pues, estoy segura de que su mesa se verá genial con una cesta así tan original en esas ocasiones especiales en las que tenemos que decorar, ya sea cumpleaños o simplemente una tarde de galletas caseras, de hecho también podemos elaborar una para navidad, así que, no dejen que los invada el aburrimiento en esta cuarentena y vamos crear cosas hermosas utilizando nuestra imaginación.
English
Hello dear friends 💁 This beautiful day I bring you a fun step by step, where I will show you how to make a basket for cookies, very easy to make and not to mention how cheap its materials are, well, I am sure that your table will look great With such an original basket on those special occasions in which we have to decorate, be it birthdays or simply an afternoon of homemade cookies, in fact, we can also make one for Christmas, so, do not let boredom invade you in this quarantine and we are going to create beautiful things using our imagination.
---
¿Qué están esperando?

Utilizar estos hermosos materiales para transformarlos en una hermosa cesta de oso para galletas es una idea muy original y económica para decorar e incluso para hacer un hermoso regalo. Antes de comenzar no olvidemos lavarnos nuestras manos.
What are they waiting for?

Using these beautiful materials to transform them into a beautiful bear cookie basket is a very original and inexpensive idea to decorate and even to make a beautiful gift. Before we start, let's not forget to wash our hands.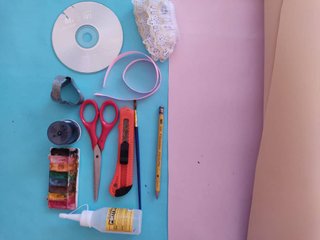 >
[Materiales | Materials]
Para hacer esta preciosa cesta necesitaremos:
Moldes.
Foami o goma eva.
CD en desuso.
Lápiz.
Pincel.
Pinturas.
Tijera.
Cúter.
Encaje.
Pegamento o silicón liquido.
To make this precious basket will need:
Molds.
Foamy or EVA foam.
Disused CD.
Pencil.
Brush.
Paintings.
Scissors.
Cutter.
Lace.
Glue or liquid silicone.
---
Procedimiento (paso a paso)
Process (step by step)
---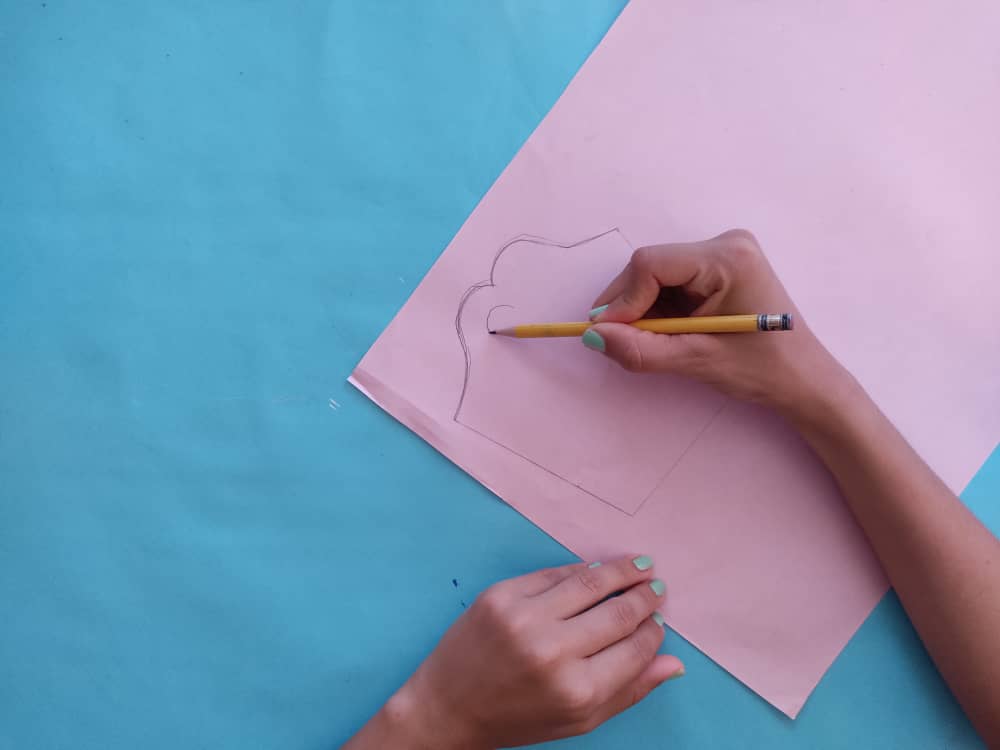 Primero, fabricamos un molde muy original con una linda forma, (recuerden pueden diseñarlo a su manera) en este caso decidí agregar un corazón en medio de la parte superior del mismo, las medidas que utilice, son 11cm x 10cm.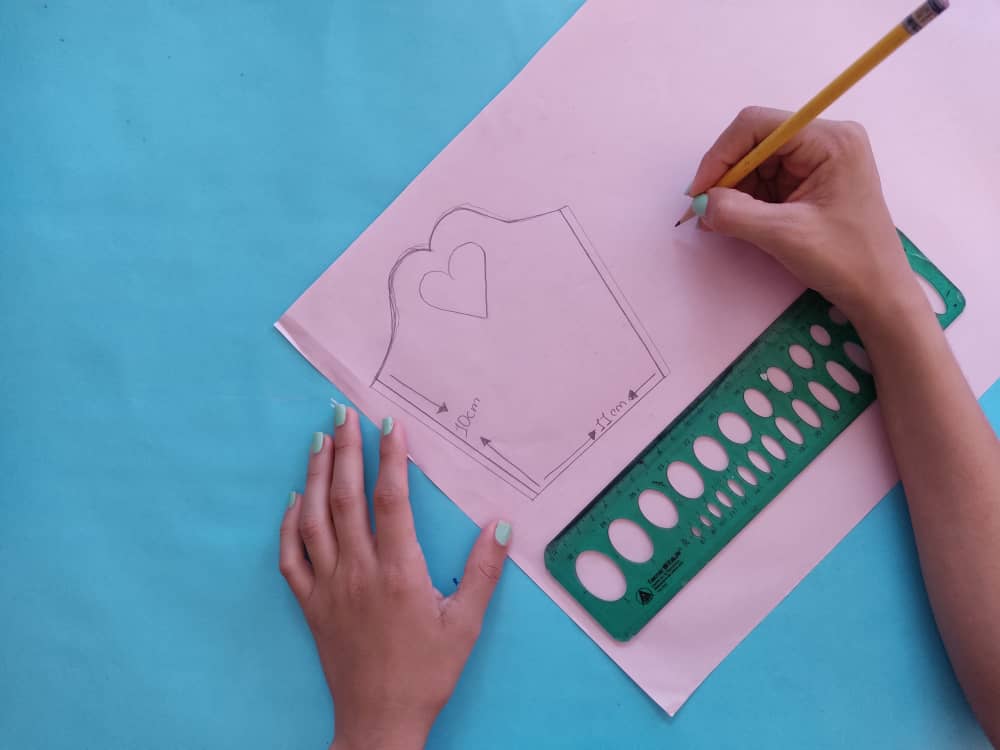 First, we made a very original mold with a nice shape, (remember you can design it in your own way) in this case I decided to add a heart in the middle of the upper part of it, the measures I use are 11cm x 10cm.
---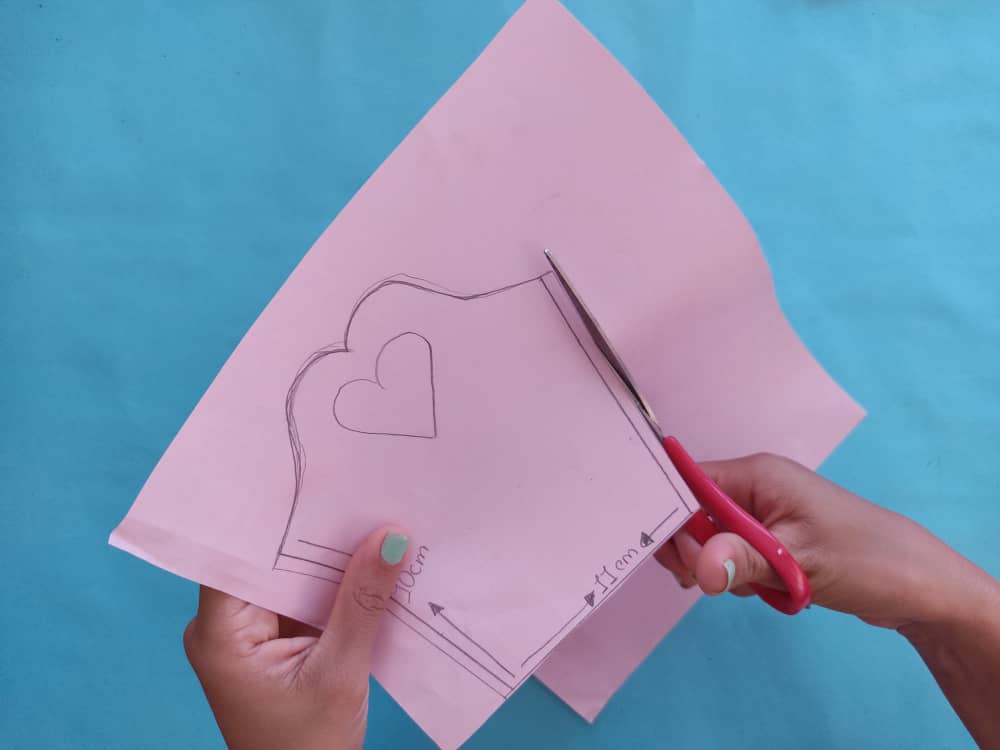 Ahora, recortamos cuidadosamente nuestro molde respetando las medidas originales, y así, poder obtener el resultado deseado.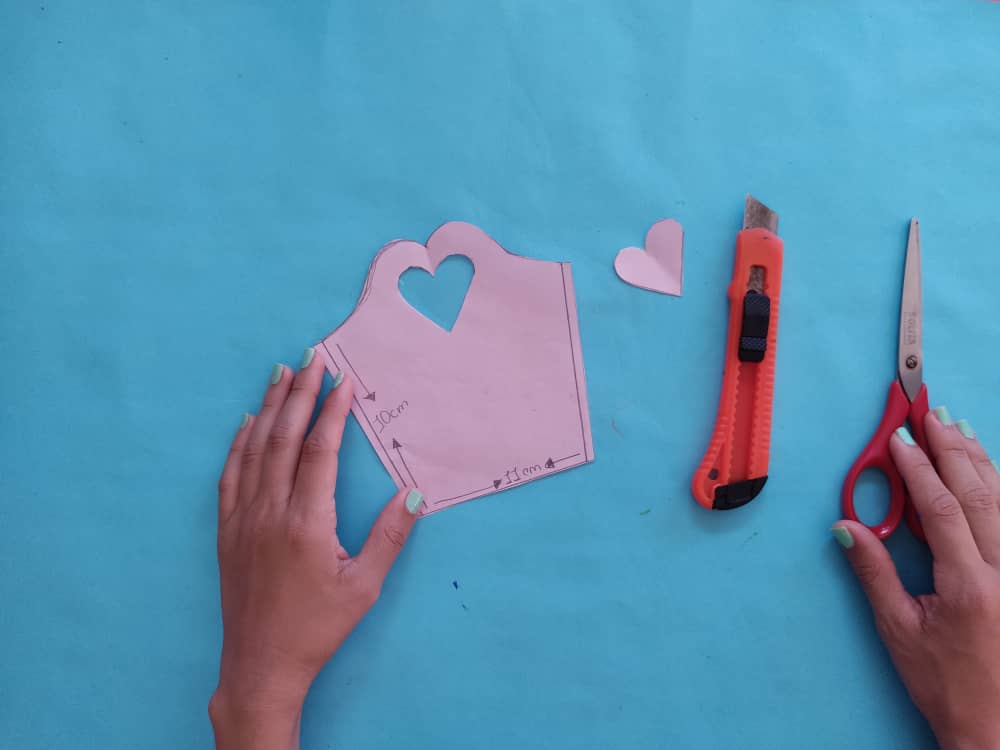 Now, we carefully cut our mold respecting the original measurements, and thus, be able to obtain the desired result.
---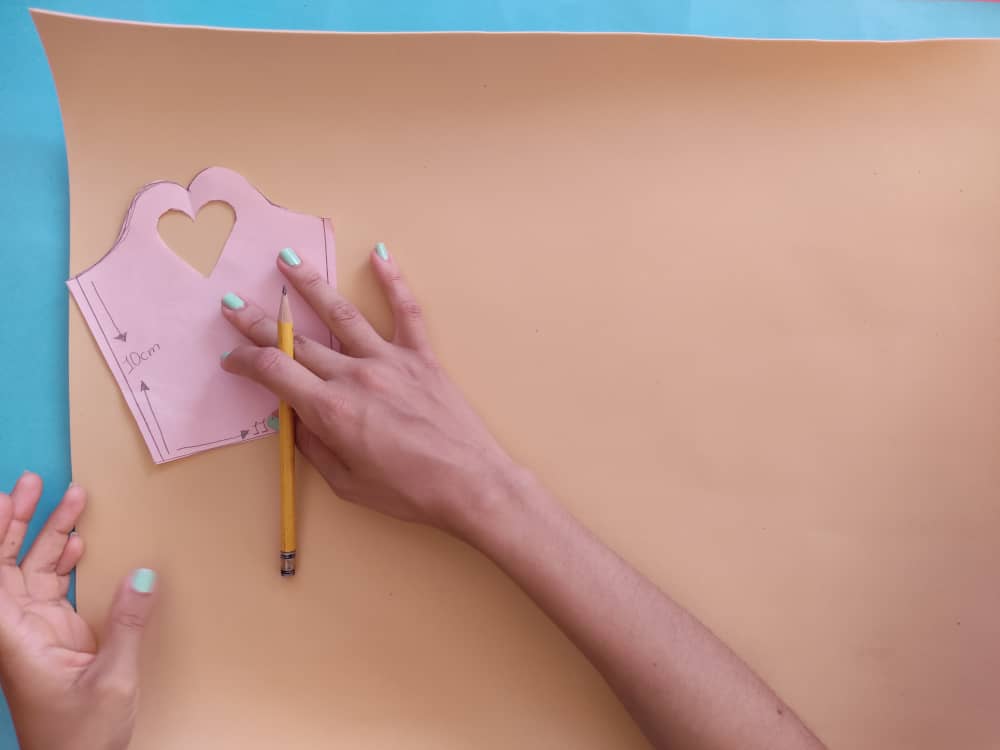 Luego, transferimos el molde al foami (x4 veces) de manera que se forme una especie de guirnalda, esto hará que el armado de nuestra cesta sea muy fácil y sencillo, y recortamos,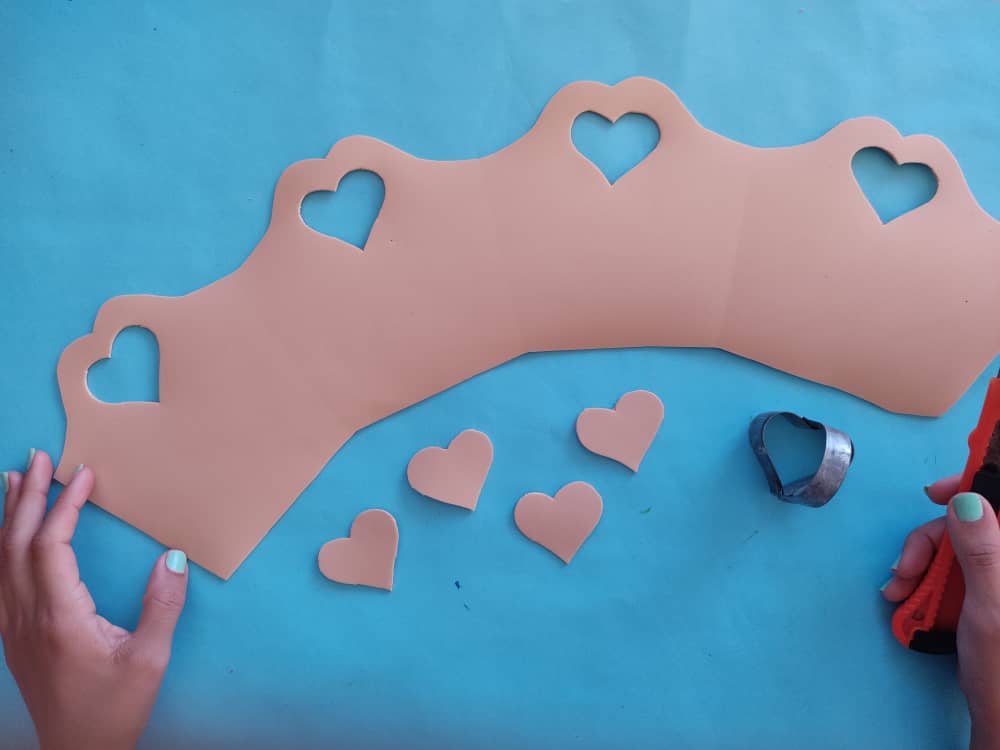 Then, we transfer the mold to the foamy (x4 times) so that a kind of garland is formed, this will make the assembly of our basket very easy and simple, and we cut,
---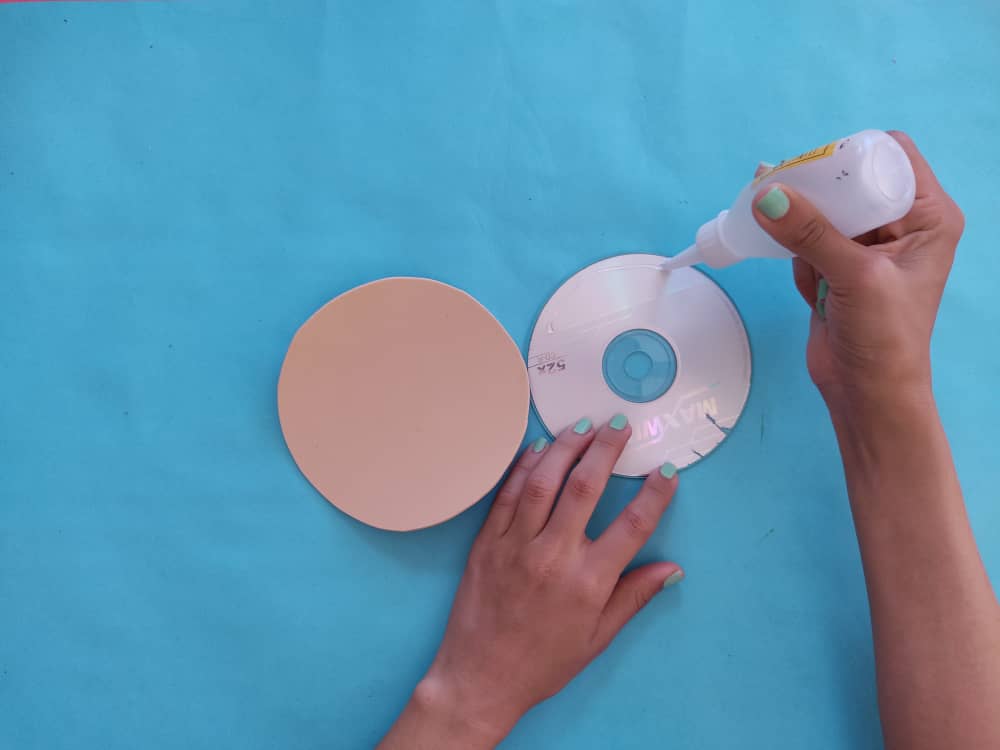 Ahora, elaboramos la base de nuestra cesta utilizando un cd en desuso cubierto con un circulo de foami de la misma medida que el disco, y así, obtener una base bastante firme.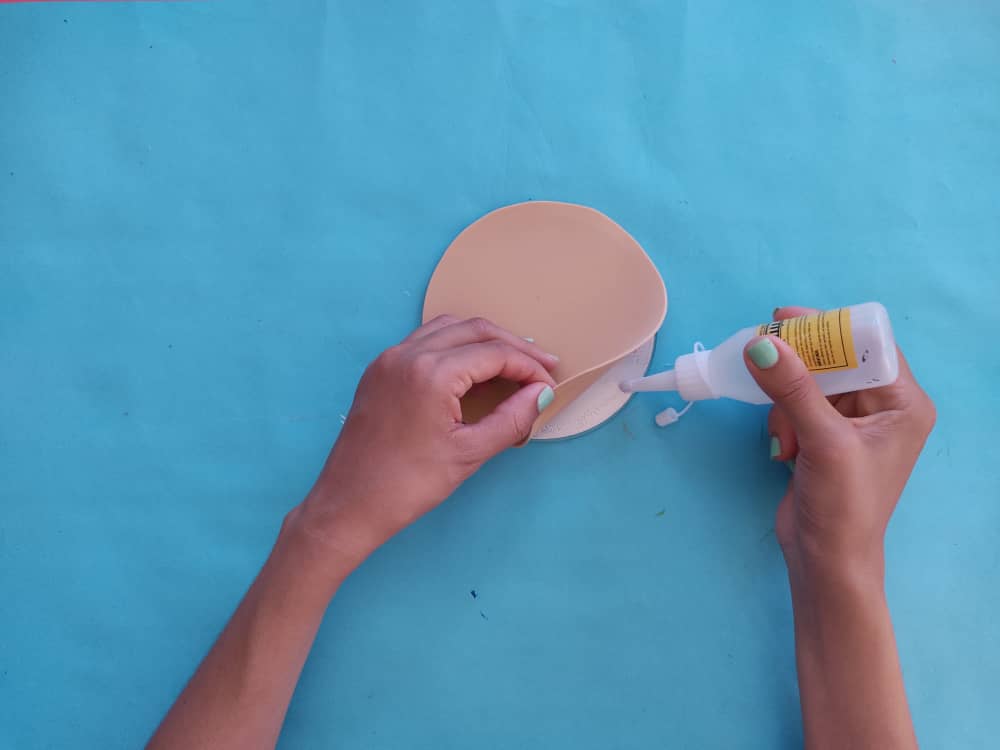 Now, we make the base of our basket using a disused CD covered with a circle of foam of the same size as the disc, and thus, obtain a fairly firm base.
---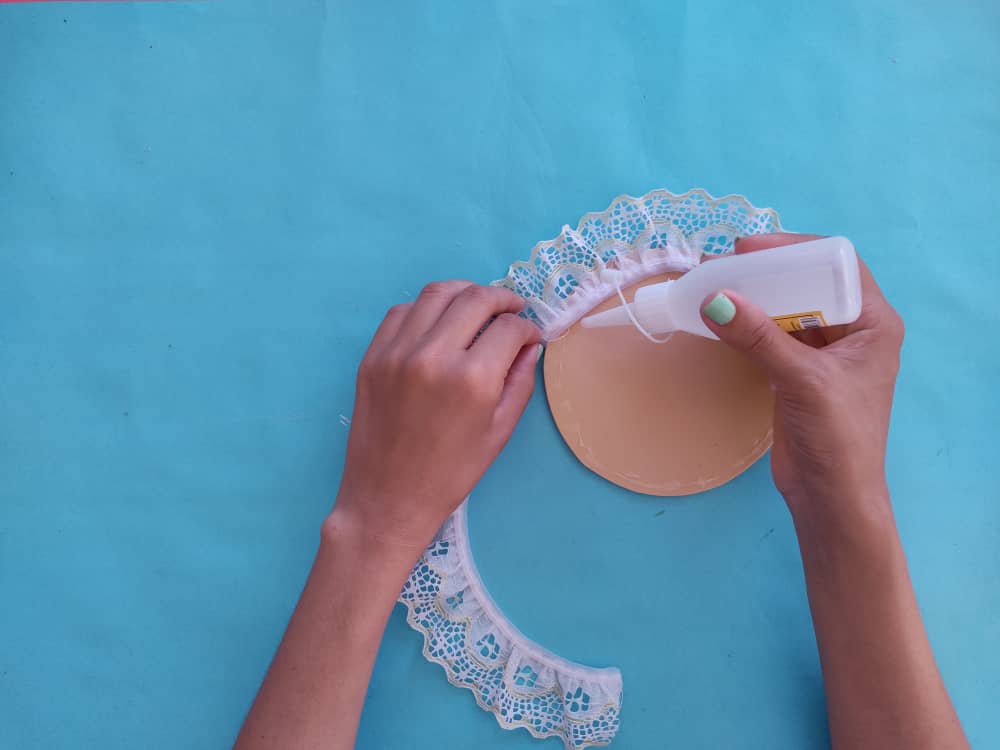 Seguidamente, decoramos la base pegando un lindo trozo de encaje en el borde. Debemos hacer un poco de presión por unos segundos para que esté quede muy bien pegado.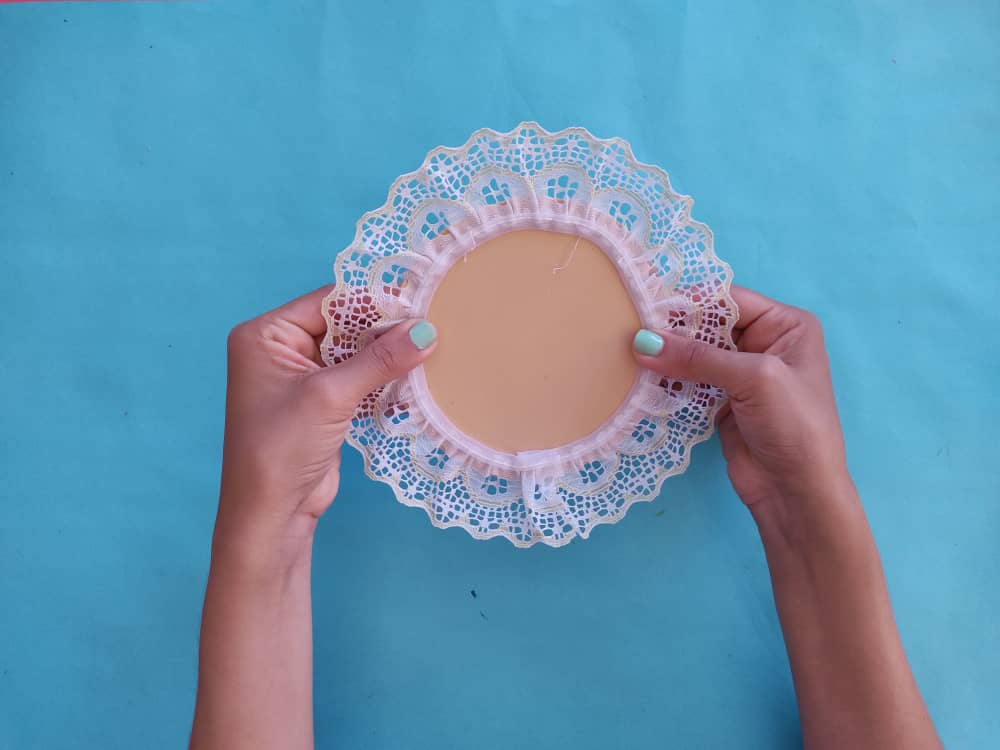 Next, we decorate the base by gluing a nice piece of lace on the edge. We must do a little pressure for a few seconds so that it is very well stuck.
---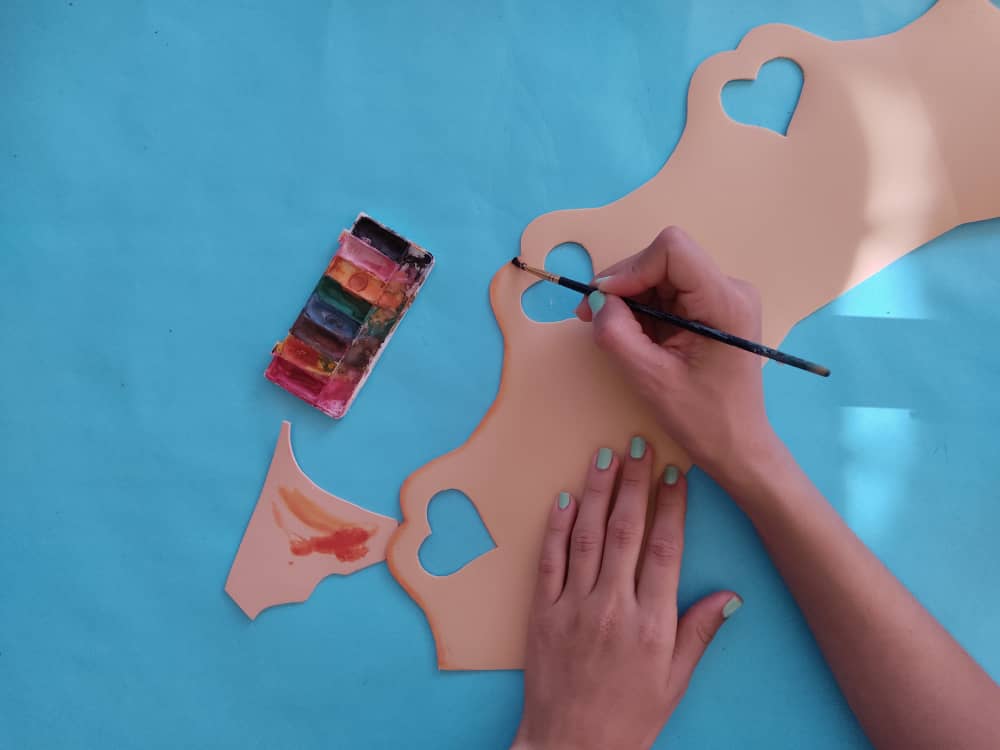 Luego, le damos unos pequeños toques de pintura sombreando los bordes superiores del cuerpo de nuestra cesta, con un color ladrillo aplicamos toques muy suaves para que se vea la pintura difuminada, y también sombreamos entre los espacios de los corazones. Seguidamente, pintamos pequeños puntitos salteados en todo el cuerpo de la cesta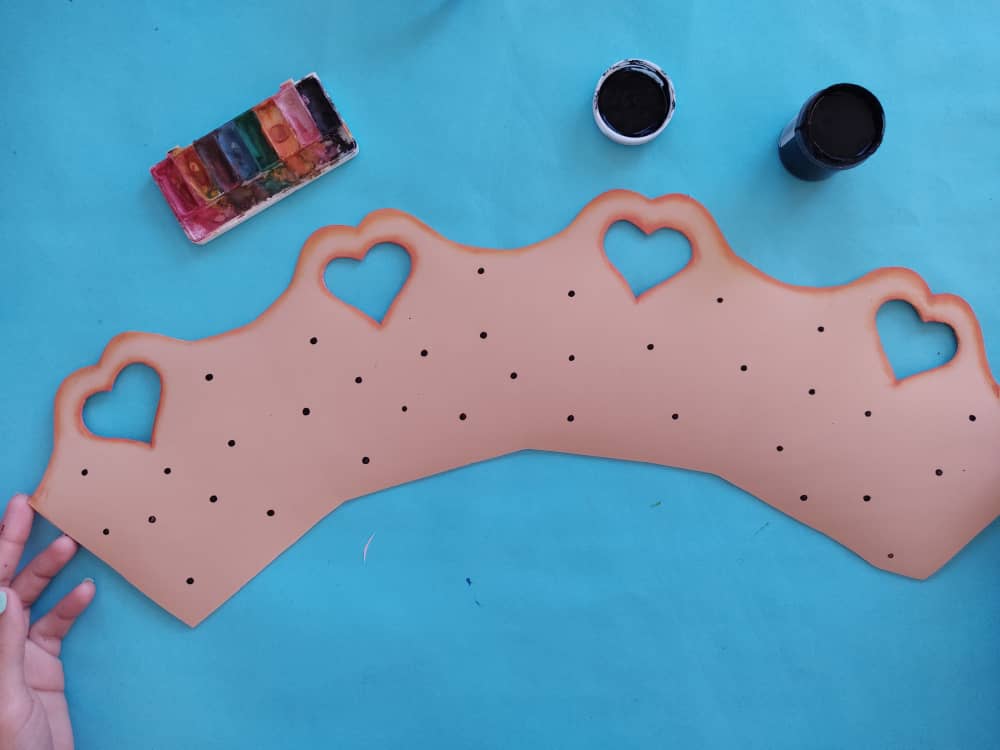 Then, we give it a few small touches of paint shading the upper edges of the body of our basket, with a brick color we apply very soft touches so that the faded paint is seen, and we also shade between the spaces of the hearts. Next, we paint small sauteed dots all over the body of the basket
---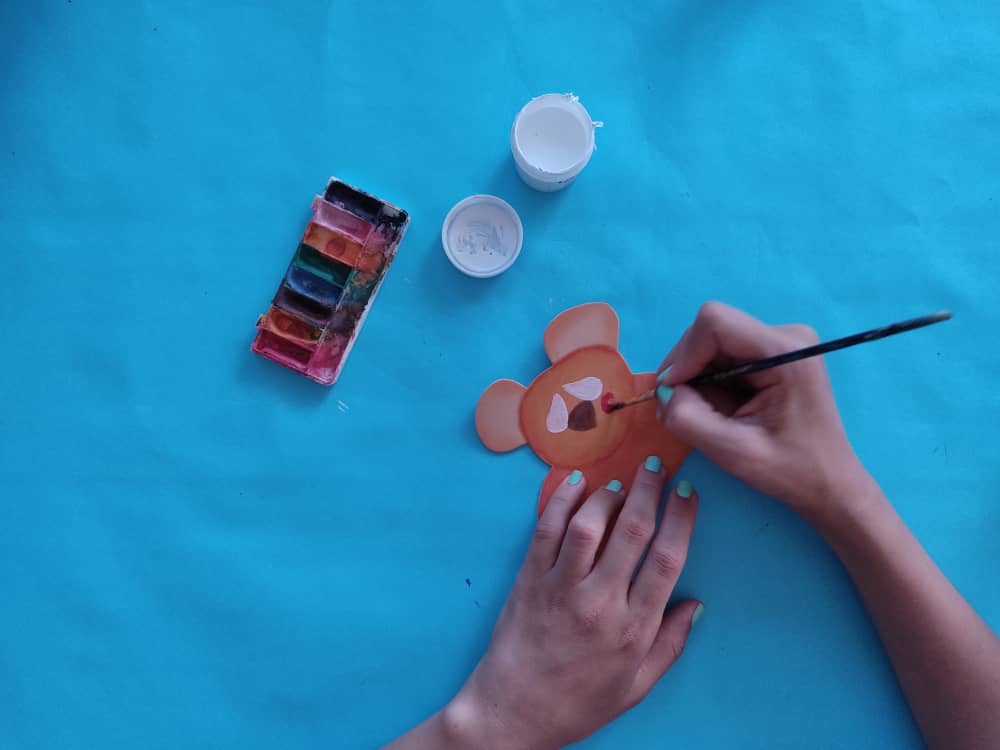 Ahora, elaboramos un precioso oso de foami para que cuide de nuestras ricas galleas o lo que queramos agregar en la cesta. Dibujamos sobre el foami un hermoso osito, lo recortamos y pintamos.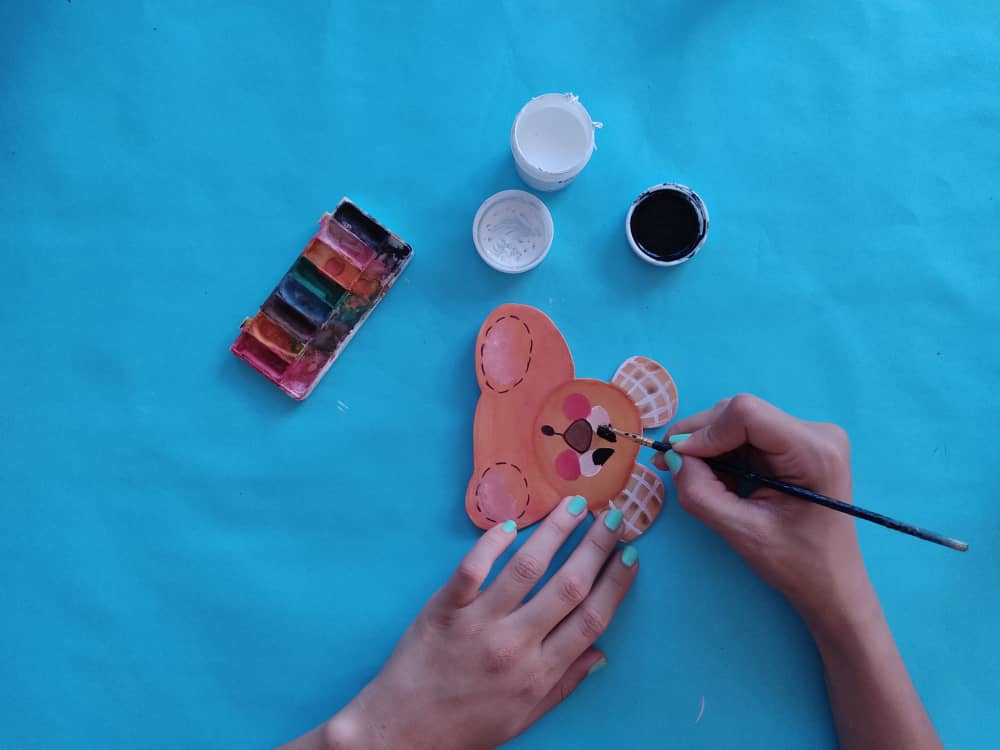 Now, we make a beautiful foamy bear to take care of our delicious cookies or whatever we want to add to the basket. We draw a beautiful bear on the foam, cut it out, and paint it.
---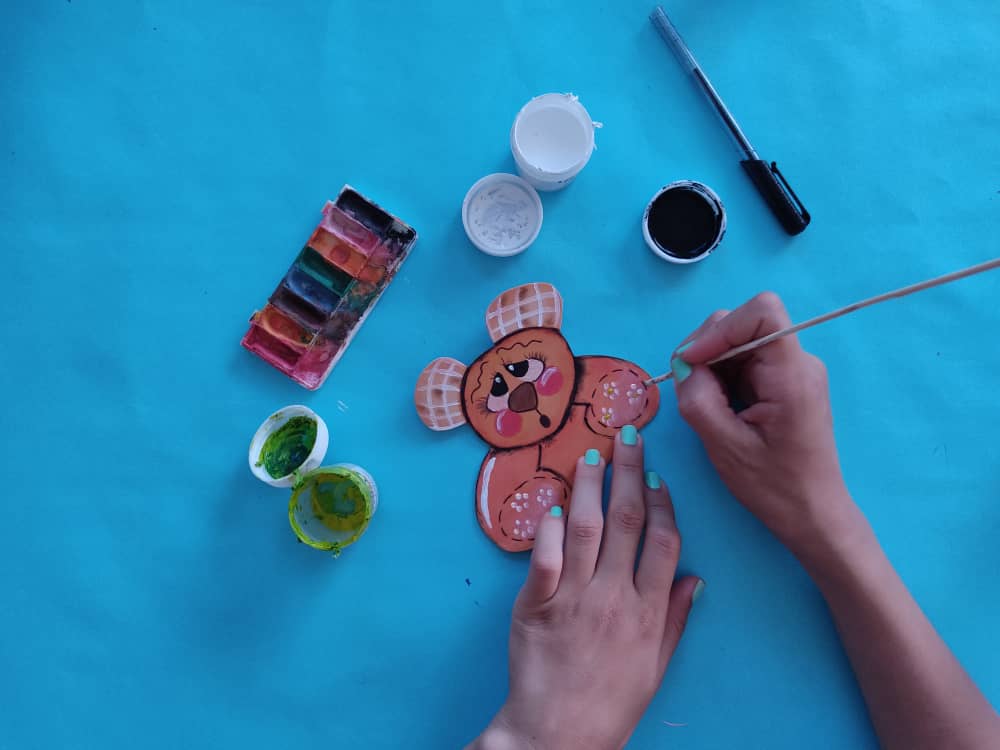 Luego, definimos con hermoso toques de color negro en sus bordes, sin duda alguna esto hara que nuestro oso se vea mas hermoso.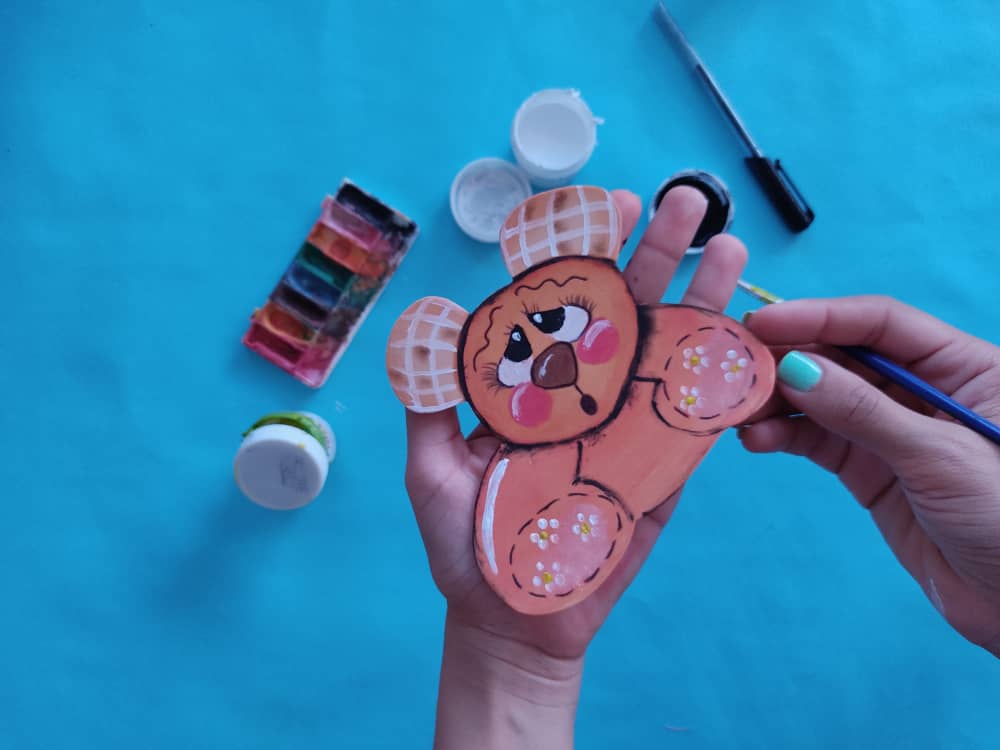 Then, we define with beautiful touches of black on its edges, without a doubt this will make our bear look more beautiful.
---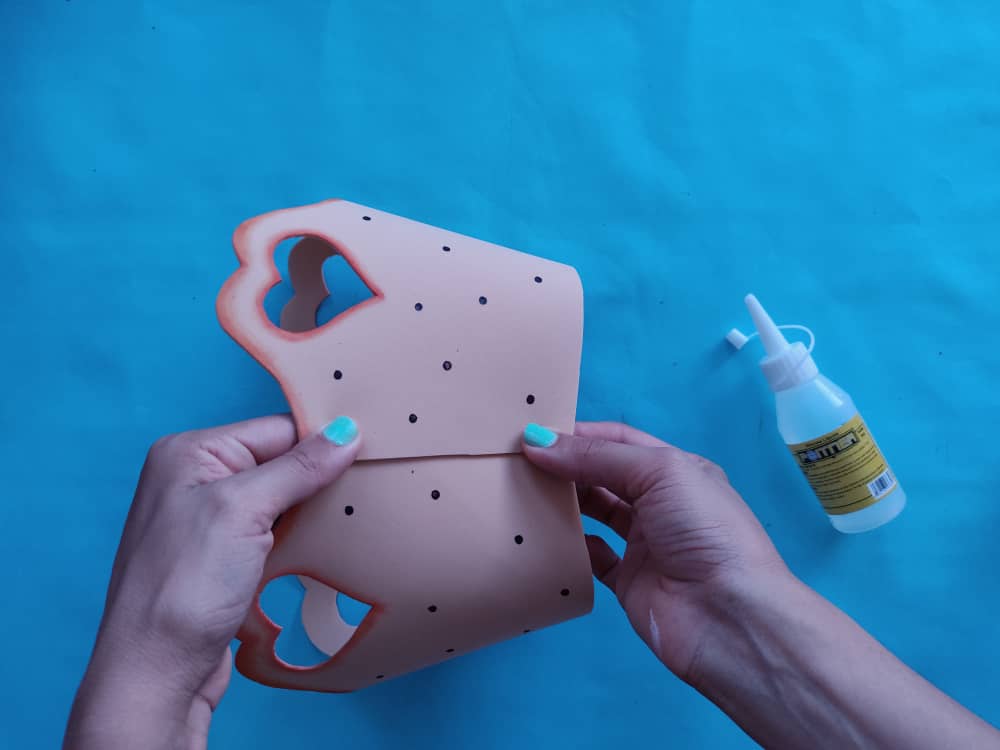 Seguidamente, armamos nuestra cesta pegando sus extremos con pegamento o silicón líquido, una vez esté listo el cuerpo de la cesta, lo unimos a la base. Debemos hacer un poco presión con nuestras manos para asegurarnos que queden bien pegados.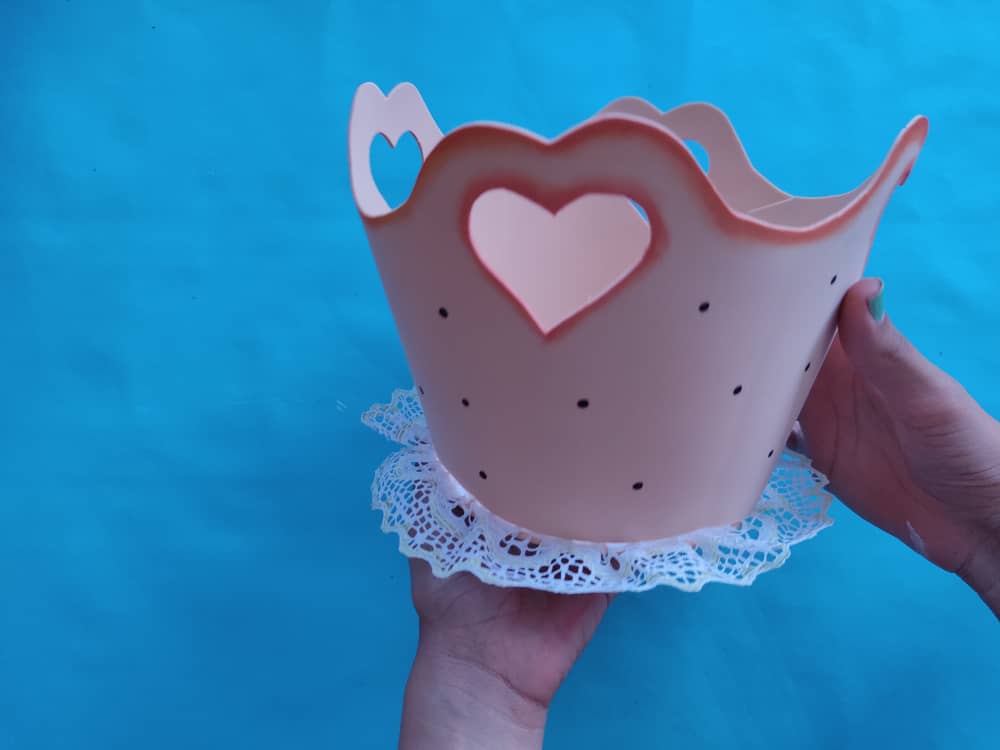 Next, we assemble our basket by gluing its ends with glue or liquid silicone, once the body of the basket is ready, we attach it to the base. We must apply a little pressure with our hands to ensure that they are well attached.
---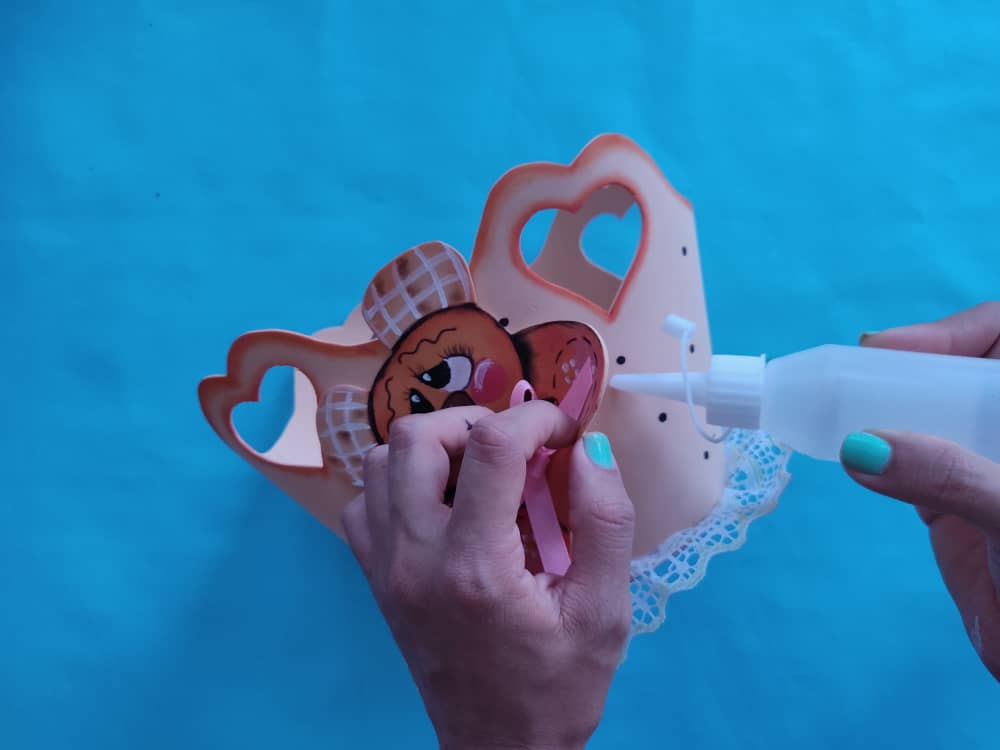 Finalmente, finalmente decoramos nuestra cesta pegando el osito, asegurándonos que todo quede bien pegado.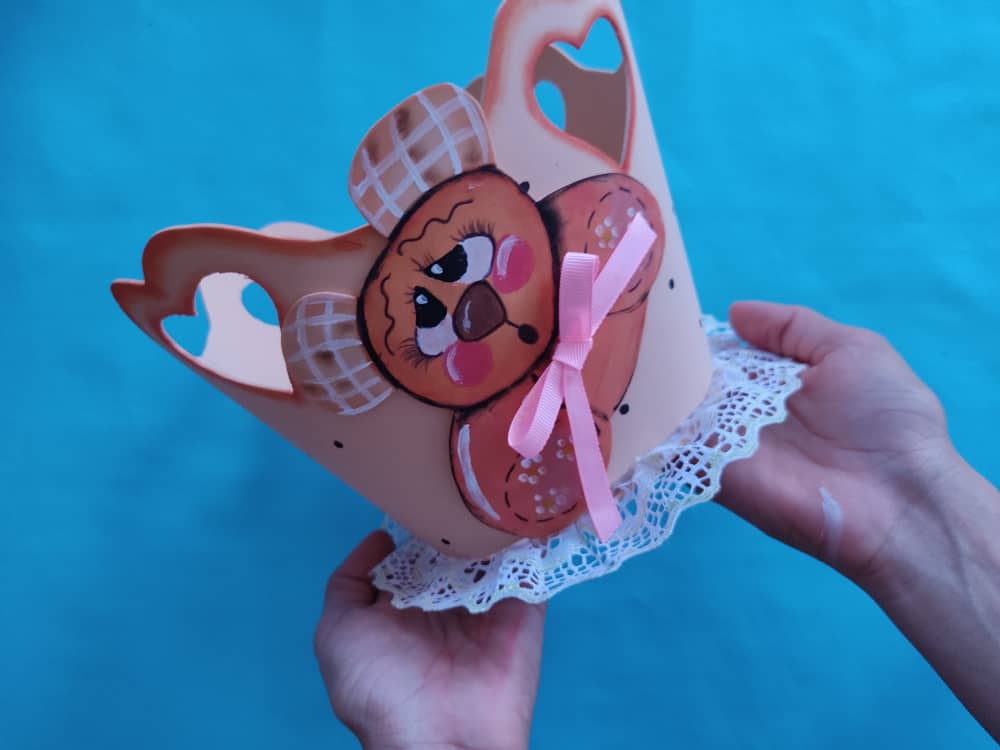 Finally, we finally decorate our basket by gluing the bear, making sure that everything is well glued.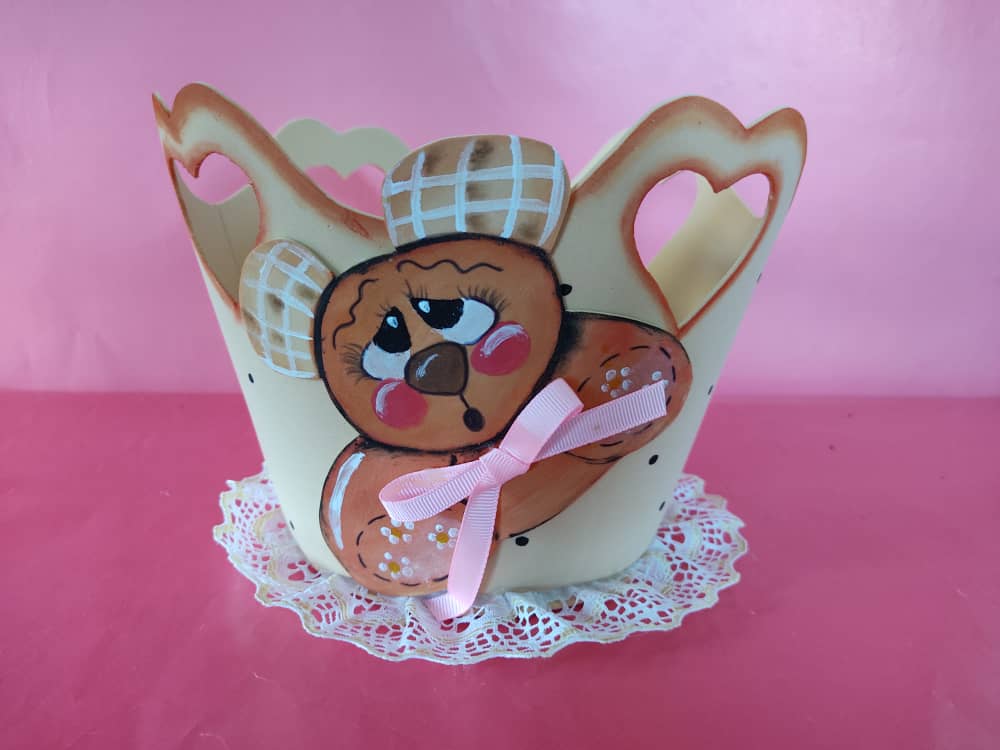 Esta original y creativa cesta de osito es muy fácil de hacer, perfecta para decorar nuestra mesa, llenando nuestras cosas de estilo y personalidad. Sin duda es una manera muy económica de darle un gran toque de magia a nuestro entorno e incluso podemos utilizar este tutorial como material de emprendimiento, y así, reproducir muchas cestas para su venta. Recuerda que esta es una actividad maravillosa y perfecta para compartir con nuestros tiempos de cuarentena que necesitamos distraer nuestra mente en algo divertido.
This original and creative teddy bear basket is very easy to make, perfect to decorate our table, filling our things with style and personality. It is undoubtedly a very inexpensive way to give a great touch of magic to our environment and we can even use this tutorial as entrepreneurship material, and thus, reproduce many baskets for sale. Remember that this is a wonderful and perfect activity to share with our quarantine times that we need to divert our mind to something fun.
---
Gracias por acompañarme y espero que lo hayan disfrutado. ❤️
Thanks for joining and I hope you enjoyed it.❤️
---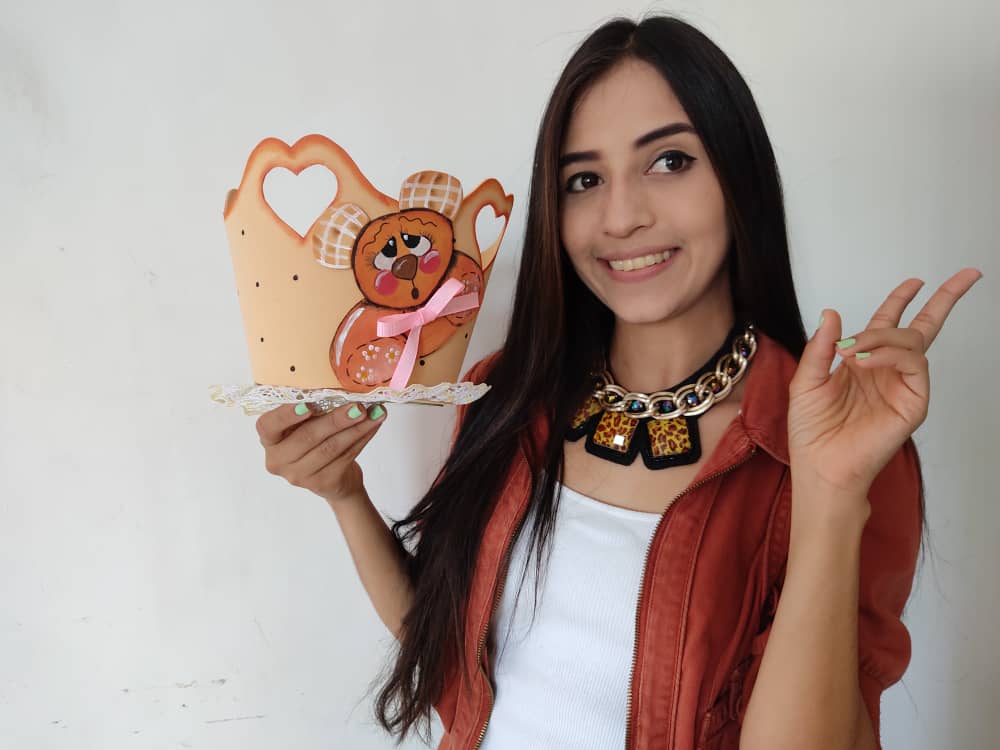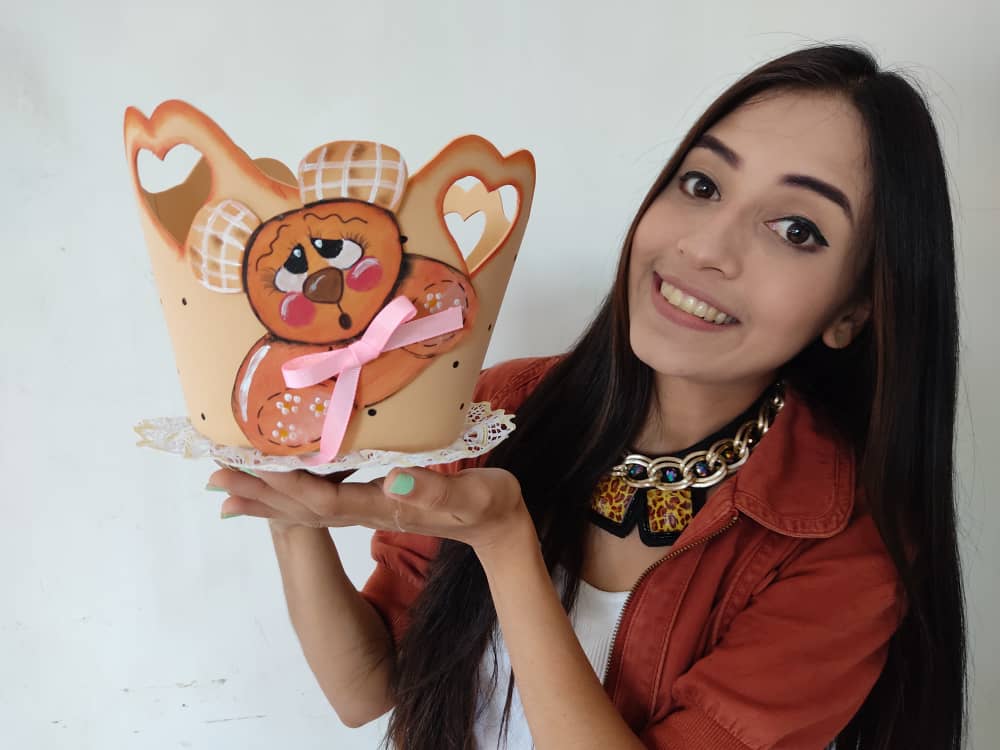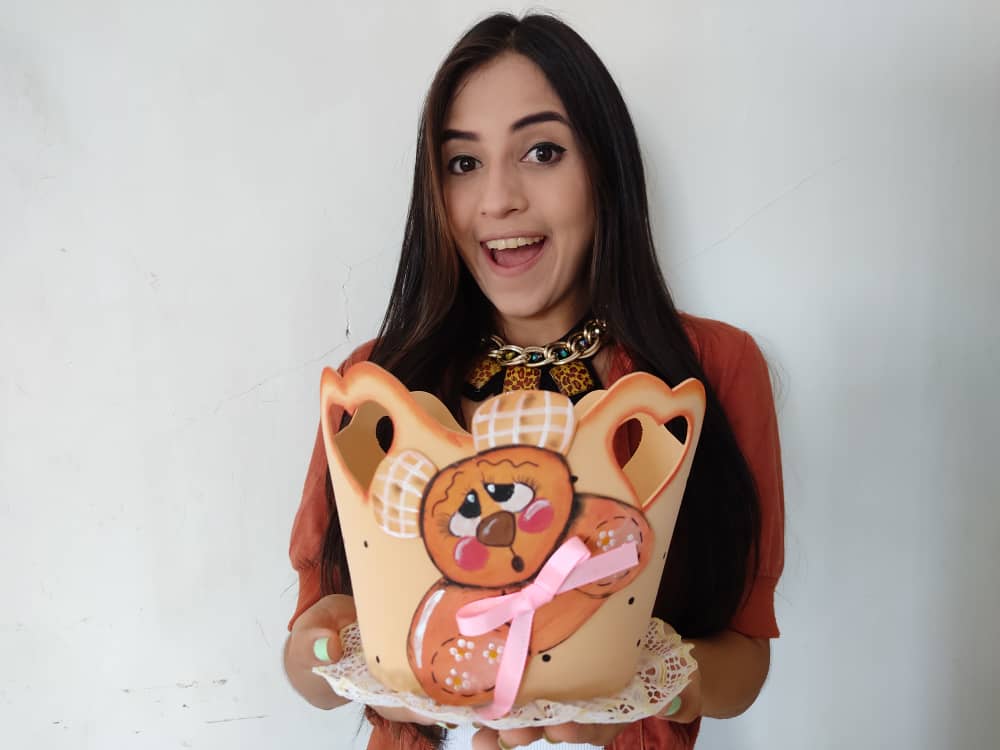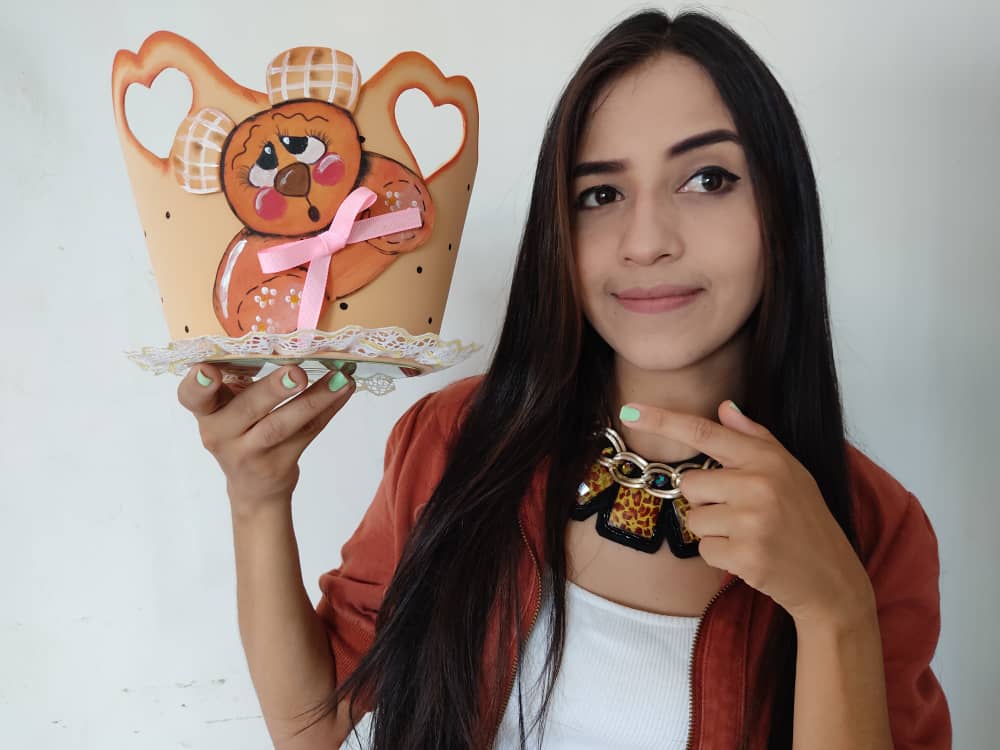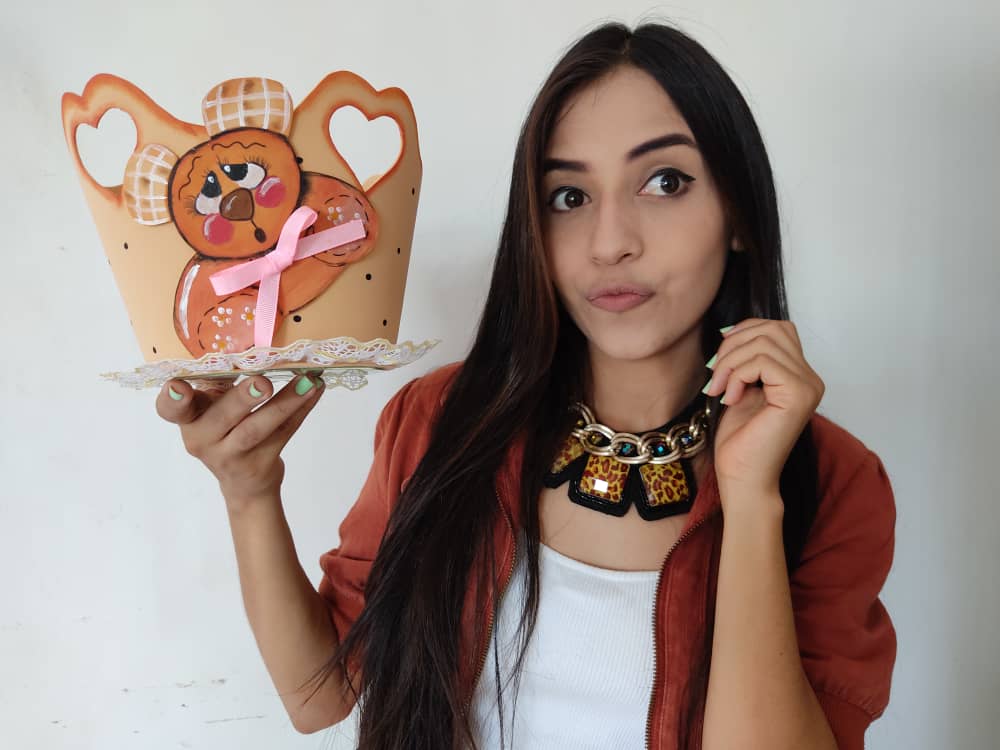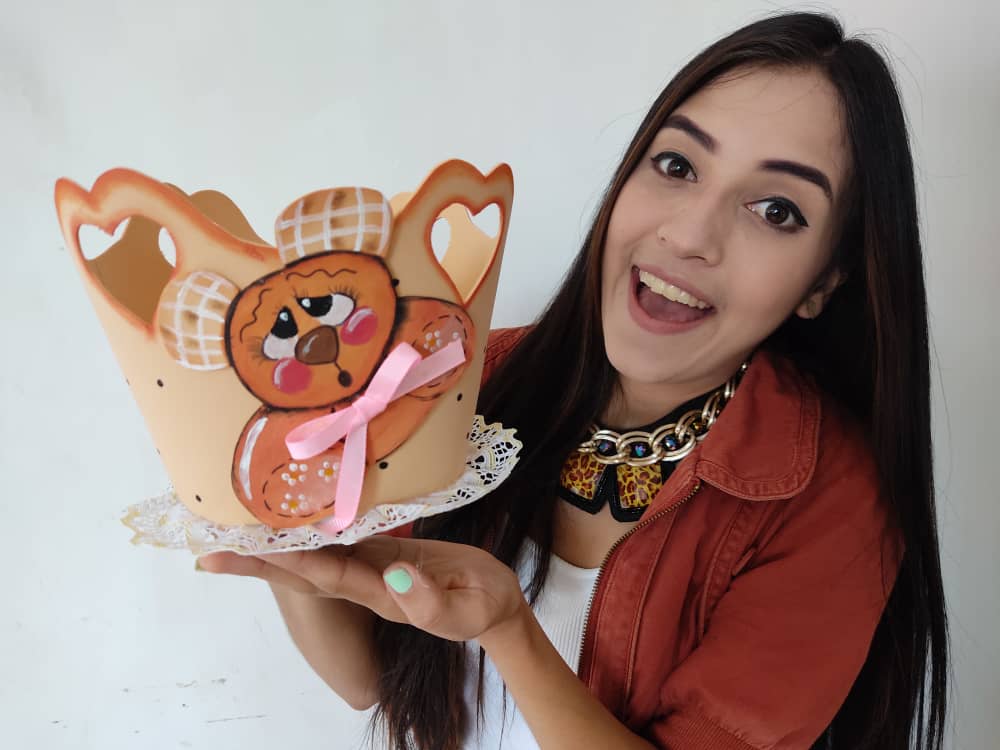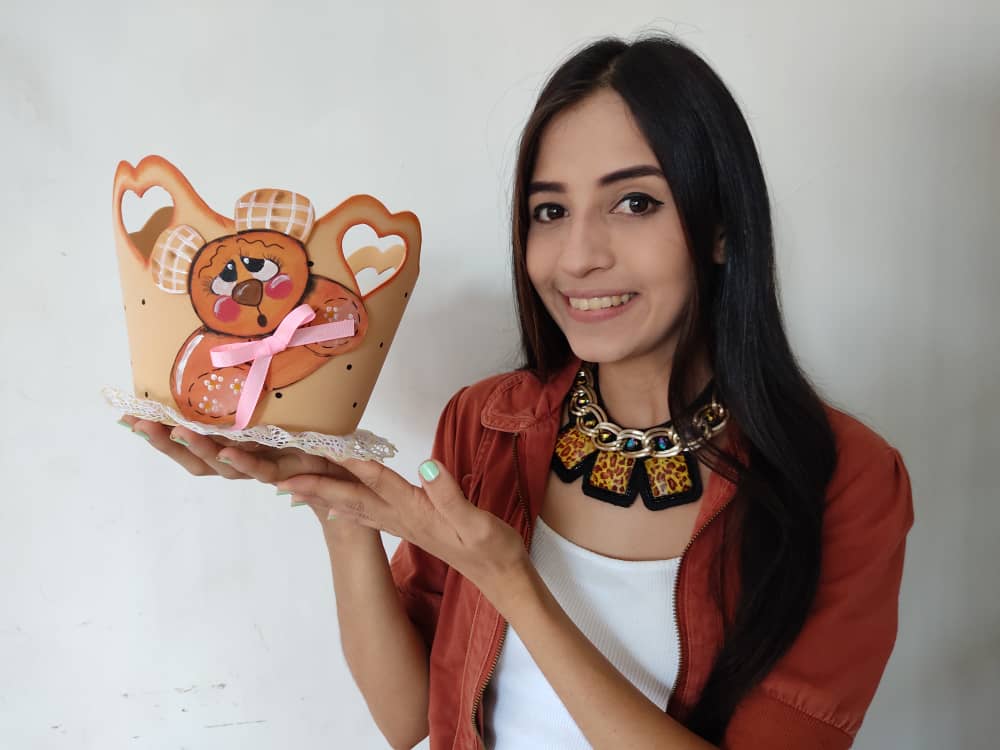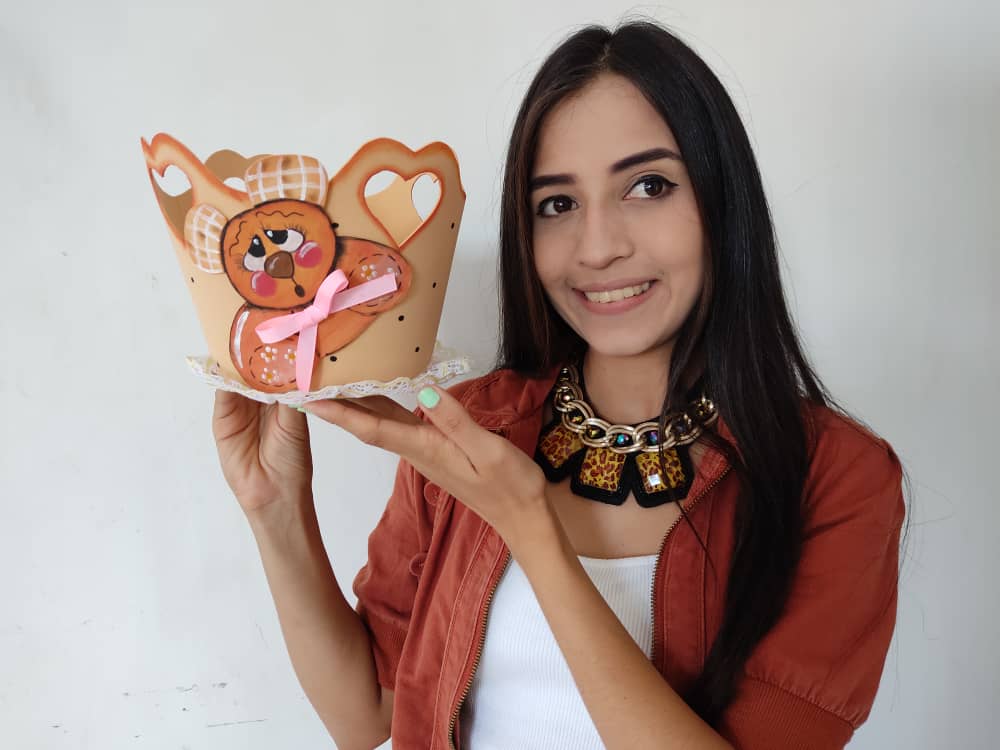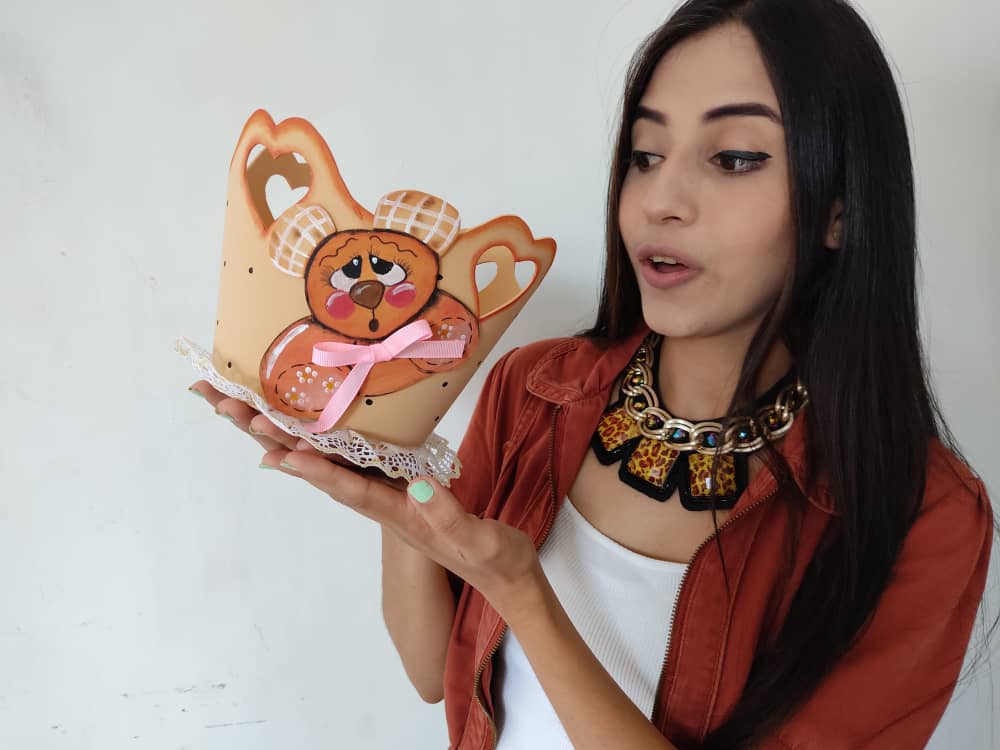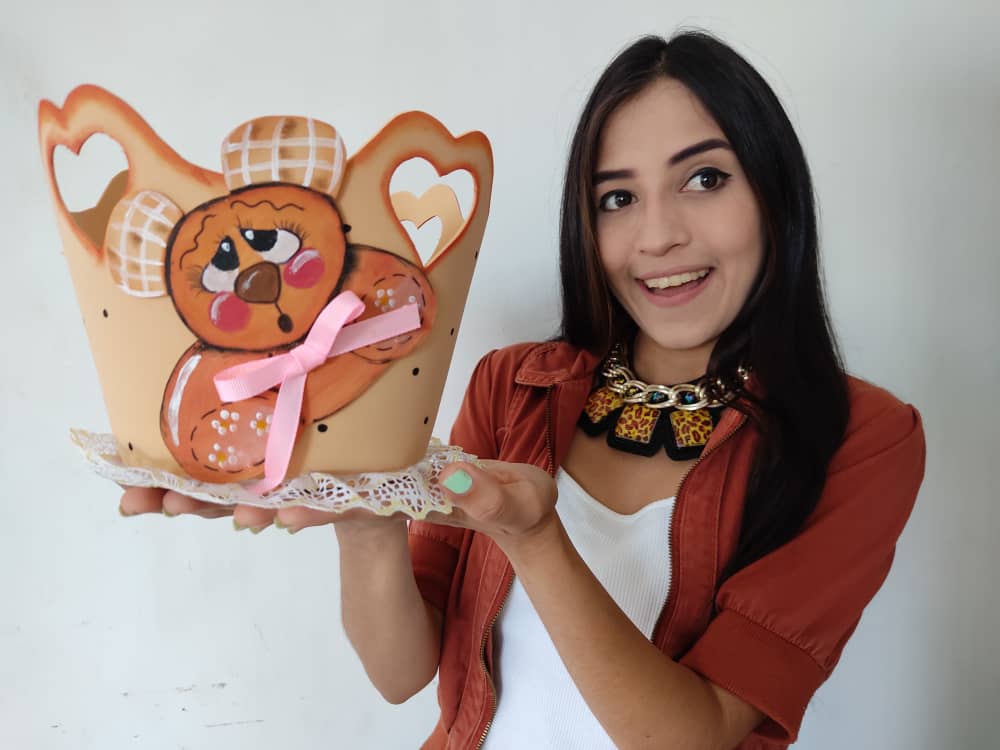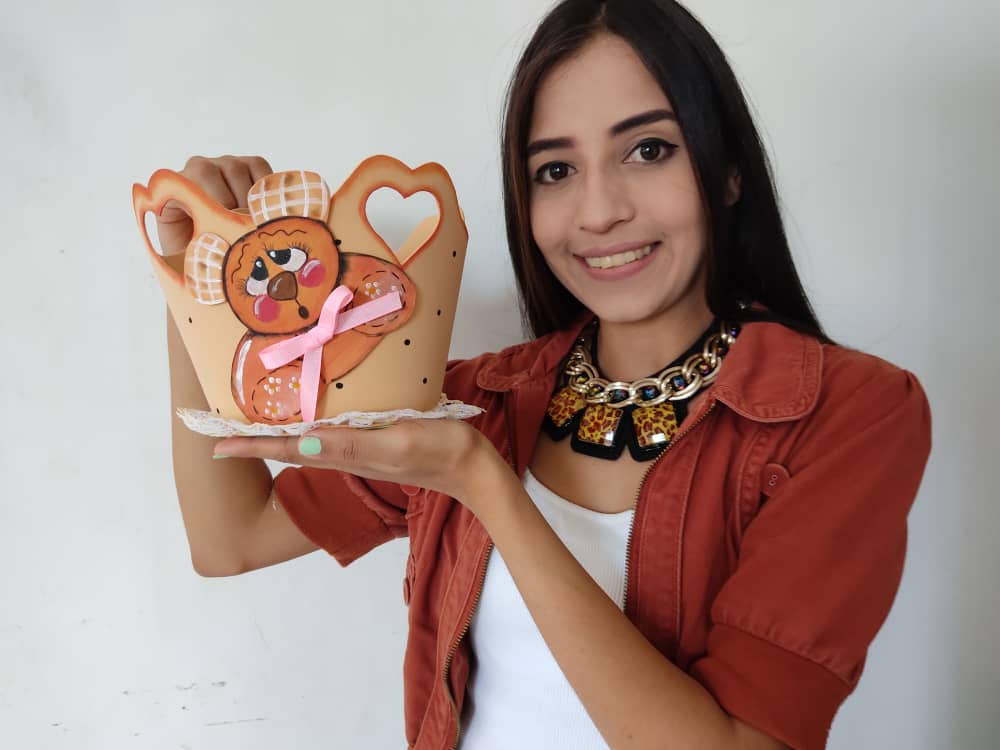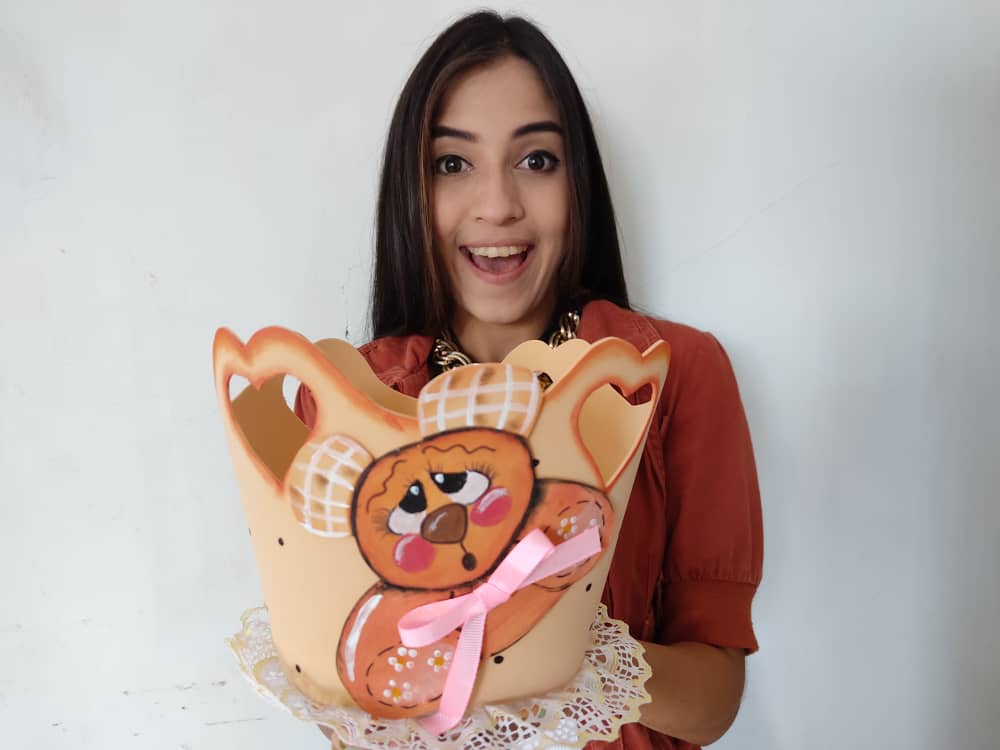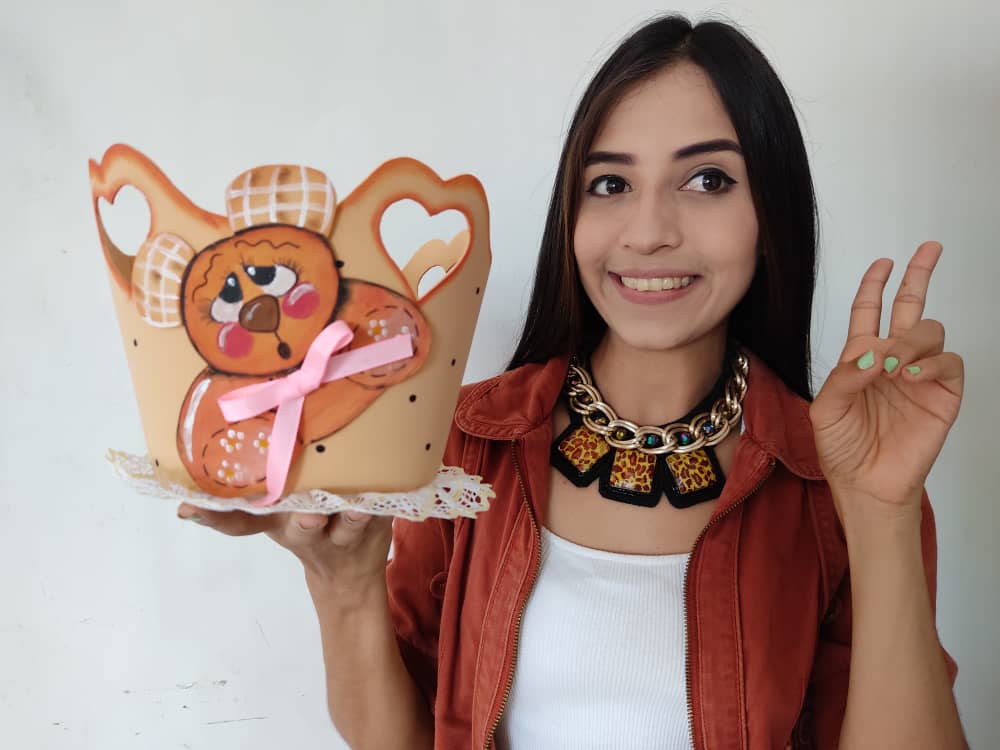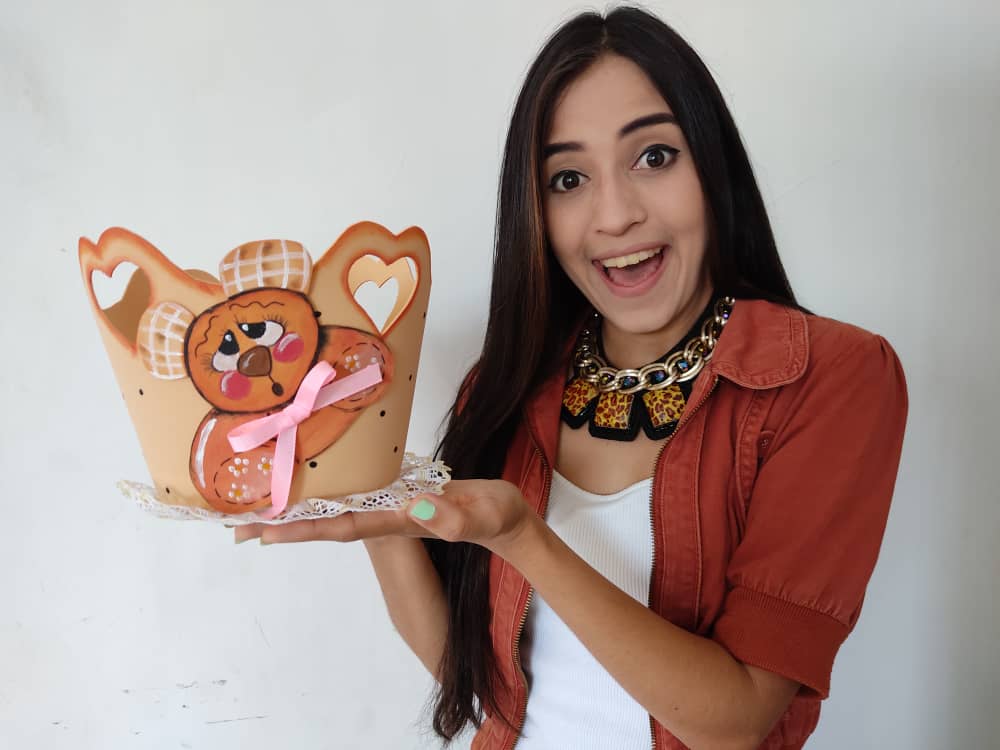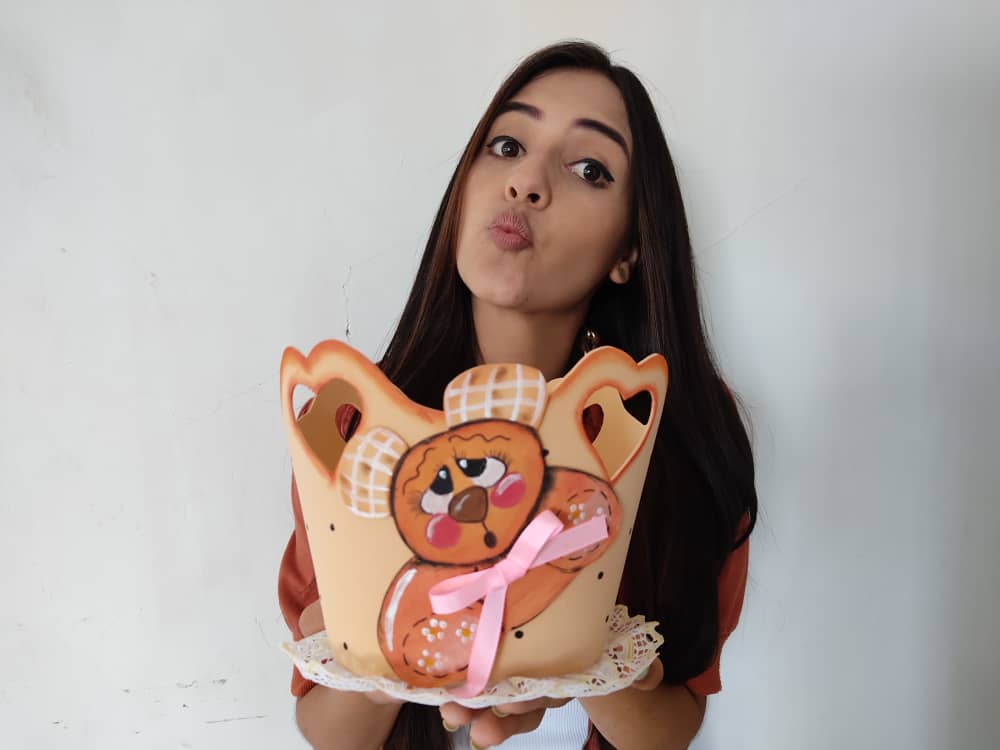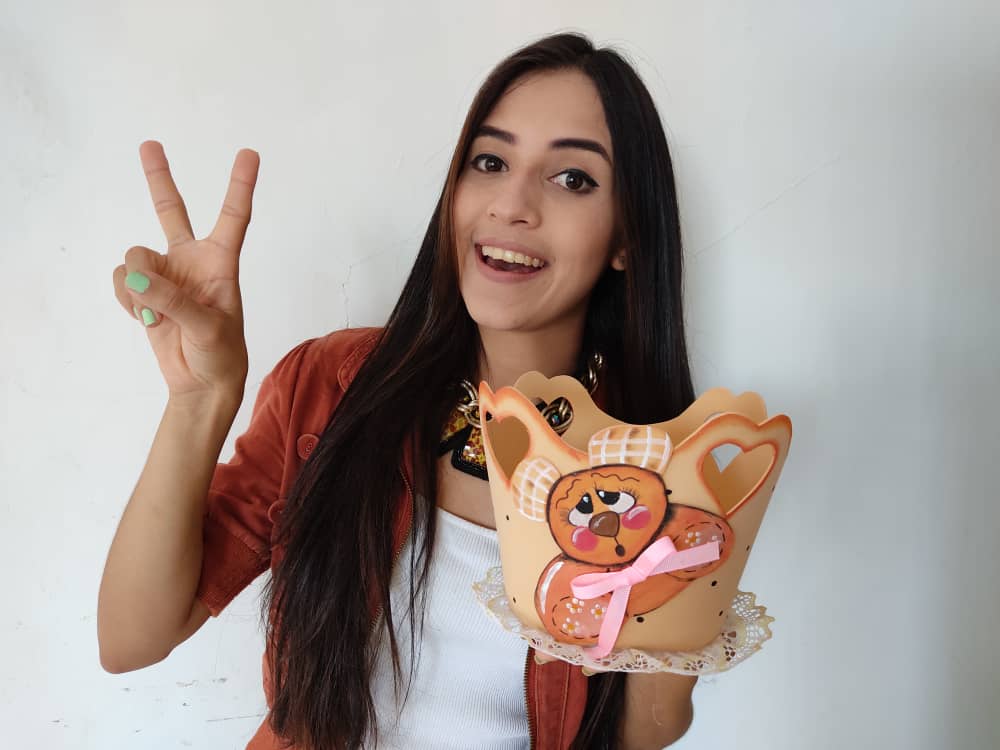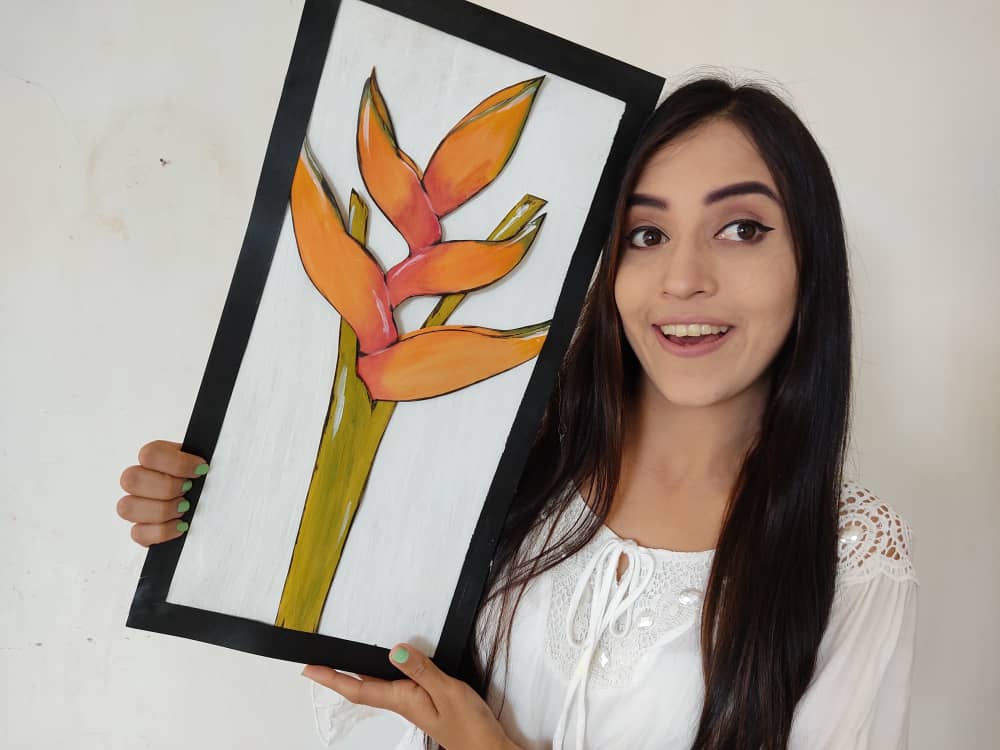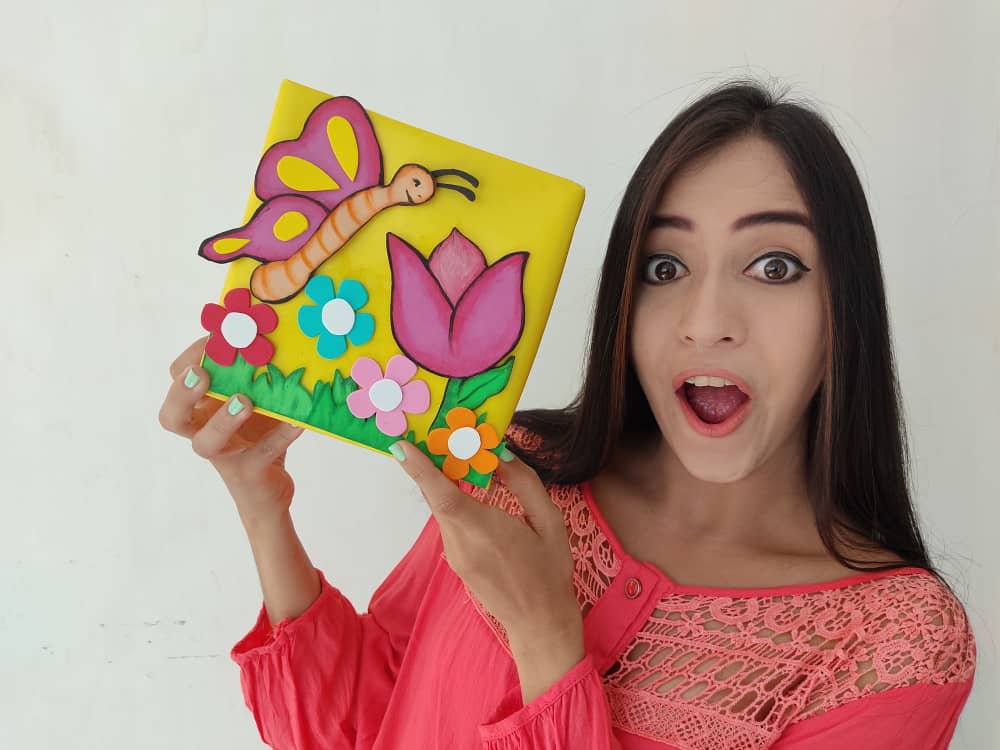 ---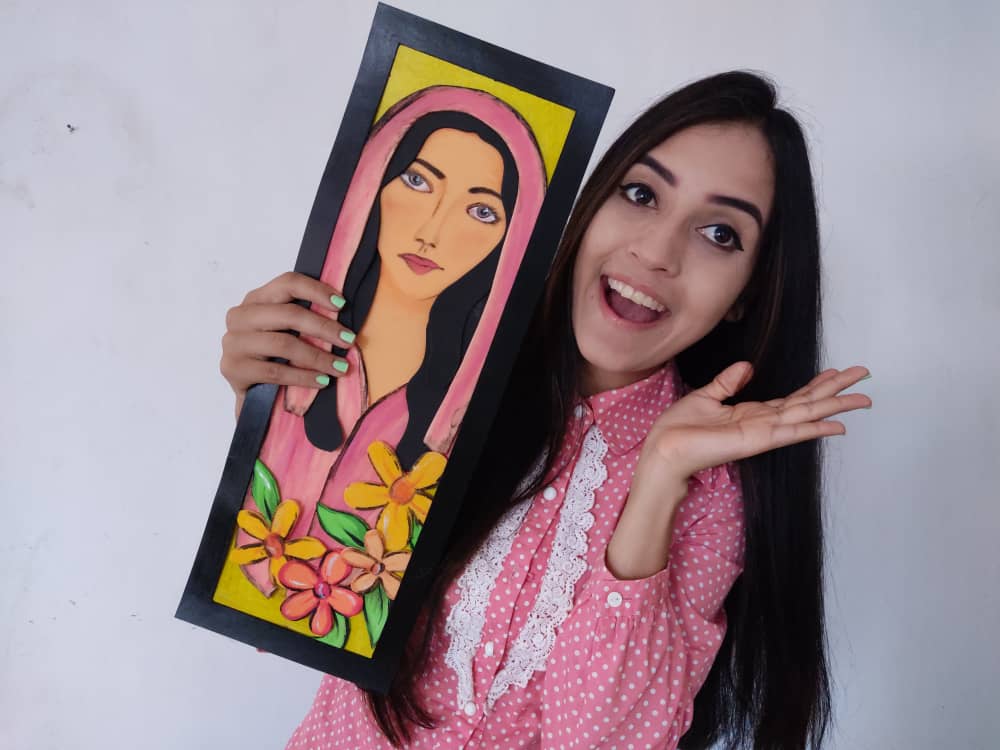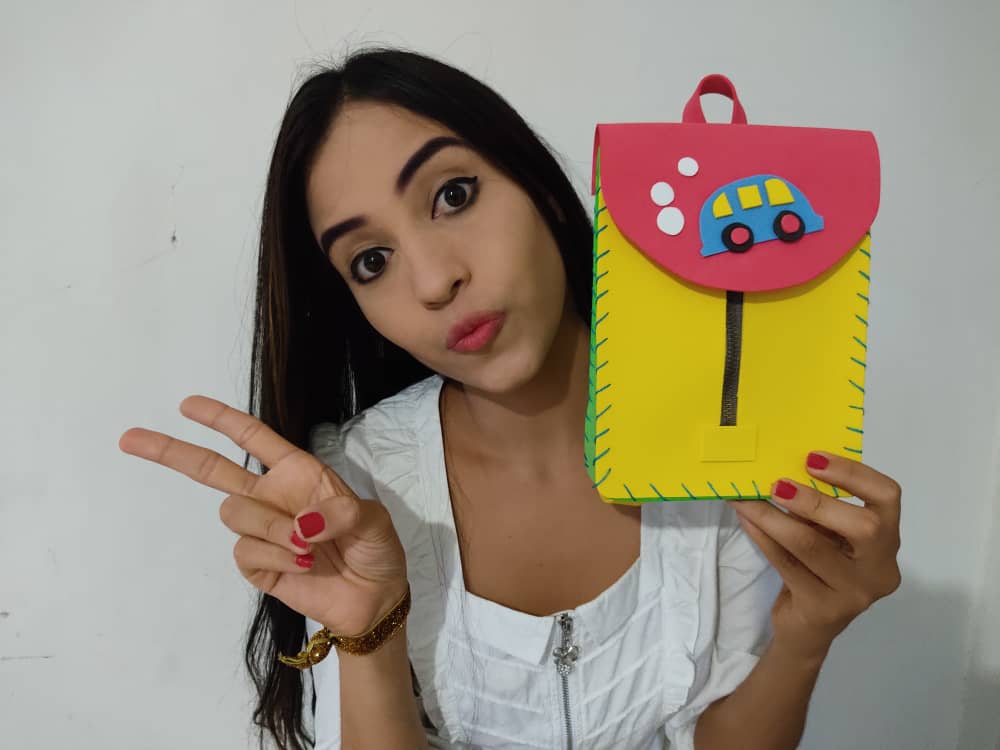 ---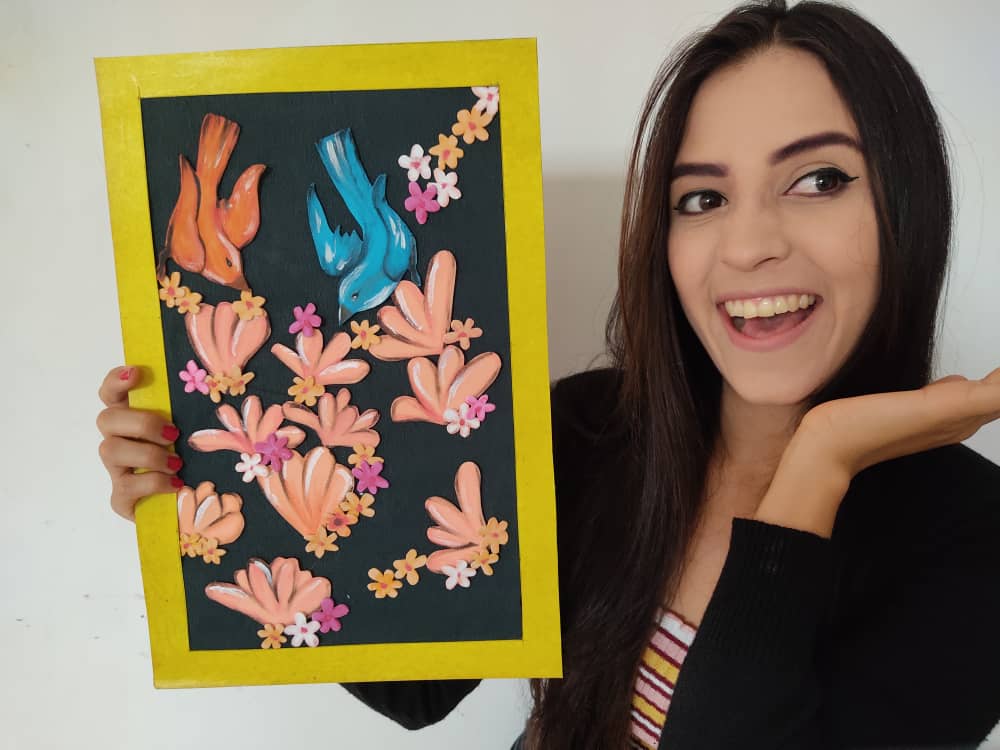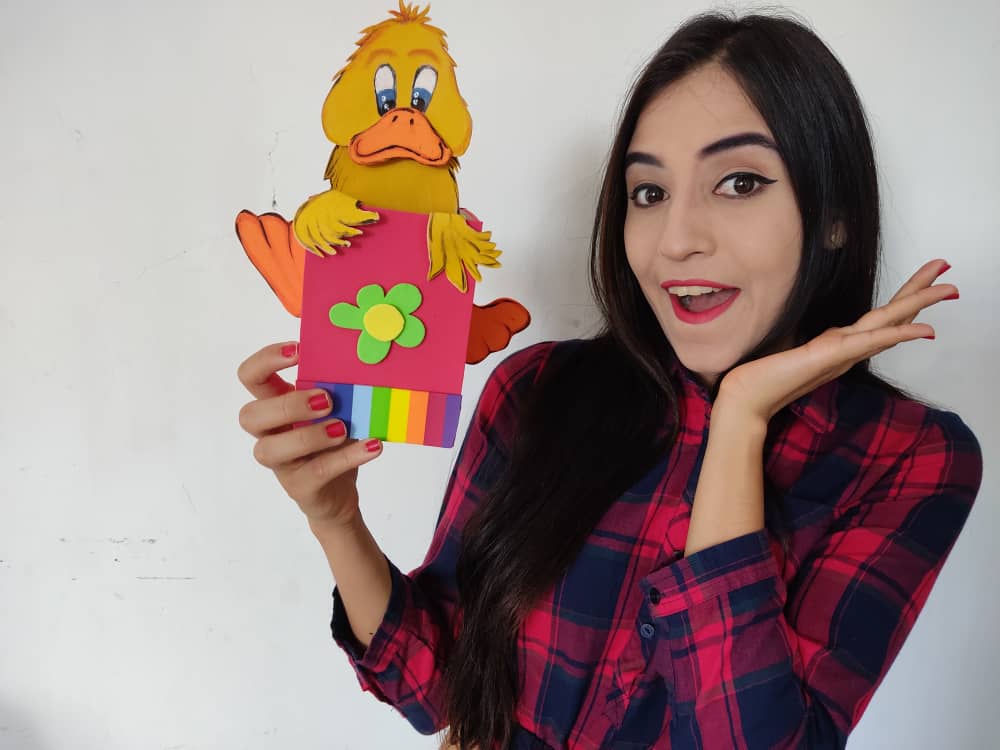 ---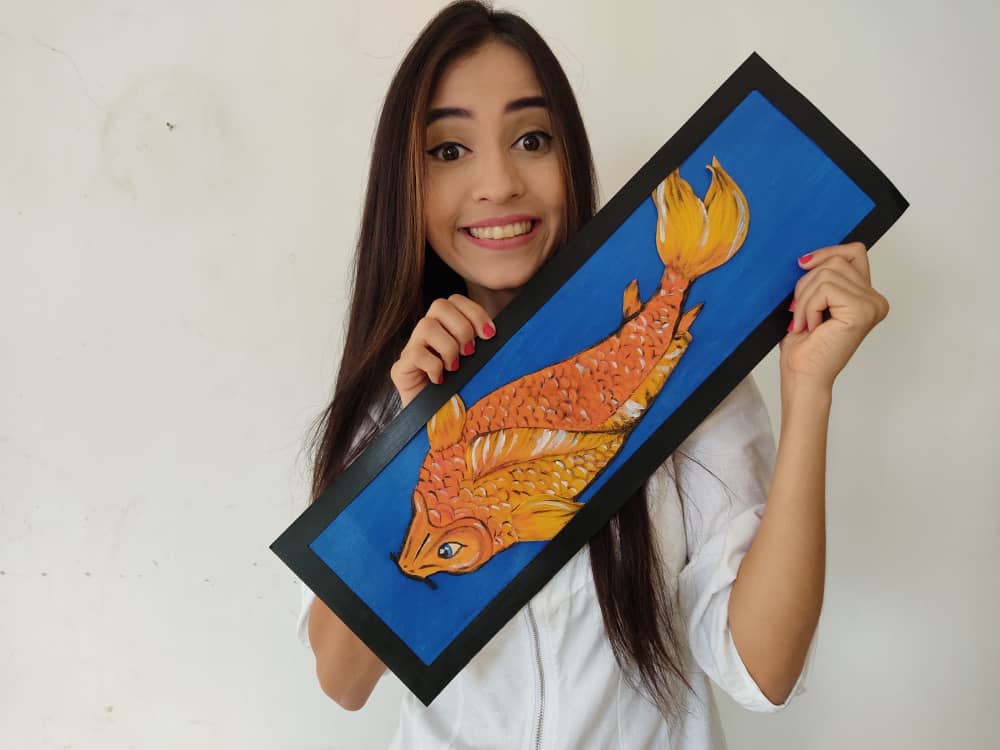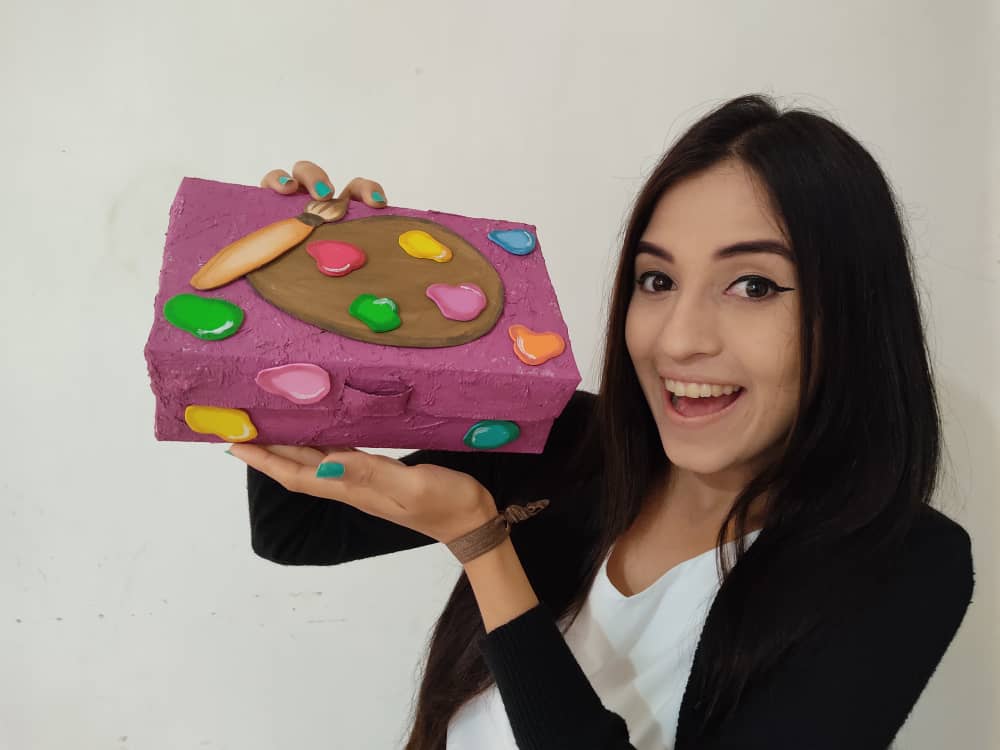 ---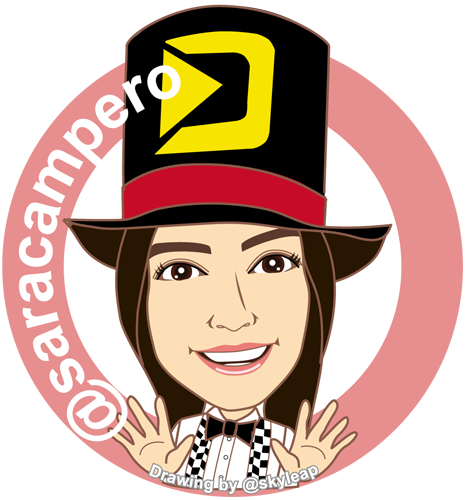 @saracampero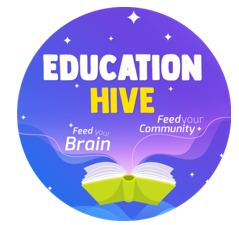 @educationhive


Click the banner to go to our Discord Server!