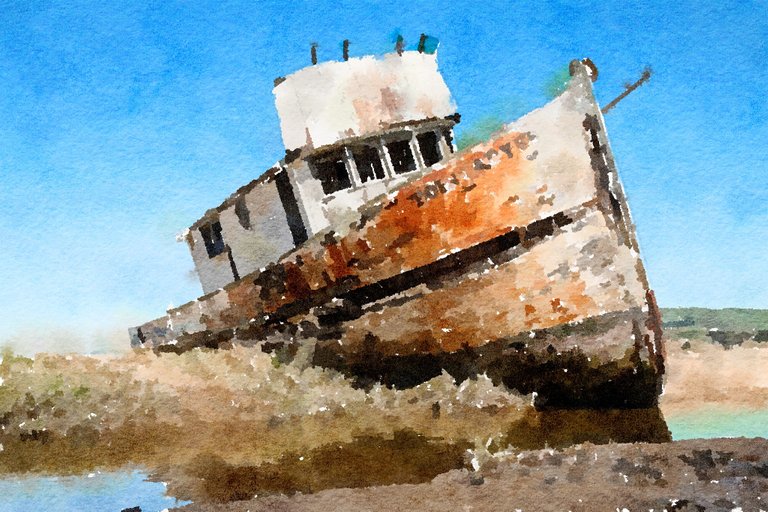 So this post is piggybacking off of @juliakponsford's post bringing up concerns about Hive Watchers and in general abuse fighting groups here on Hive. I'm just going to focus on Art because that's my area. I'm looking to start the conversation about establishing some basic standards and accountability so that we can be stronger together instead of fighting each other hopefully.
The main point of my idea is to mimic something like the US government where we have federal laws that affect the entire country, and state laws that are in effect in individual states. Country = all of Hive, States = Communities.
I have certain rules in OnChainArt. Most aren't about morality or right or wrong. They're about trying to curate a certain type of content and user in that community. I'm trying to connect users that are like minded, into the same stuff, and create a place where consumers can come to get a very specific type of content. I've spoken before about how I think this is the best use for Communities and that belief has only been reinforced as time has gone on.
So I think the Community rules should be about curating a particular type of content and user, and I think the "Federal" rules, should be the ones that are focused on clear objective things we don't want to promote. I think most people would agree that Plagiarism is bad, but I think there is a HUGE range of disagreement on what exactly plagiarism is. So this is where I think we should come together and establish some standard language and definitions for us, to help us accomplish our goals.
I'll get the ball rolling on what I see as plagiarism in art.
Presenting someone else's artwork as your own.
That's all. That's the only thing I consider plagiarism. I have some other terms that I use for other, in my mind lesser offenses.
A Ripoff
A ripoff is copying someone else's artwork without mentioning that it's a copy. In this case, you still create the artwork, but it's either completely or in very large part based on another piece of artwork. It's an uncredited study.
Then there's
A Study
A study is a credited copy of another artist's work.
In all these definitions I'm talking about drawings or paintings. I think going from a photograph to a drawing or painting is in and of itself a large enough change, that that new drawing or painting is an original work. For example, as an art instructor, in many cases, I and my students are drawing from the same model or the same reference, but every painting will be totally unique, because the translation is personal to each person and that's what a drawing or painting showcases. If you clearly used photo reference, which just about any artist can tell when something is referenced vs drawn from imagination, you obviously are NOT showcasing character design or something like that and if you find these nuances confusing, well that's why I'm making this post which I think reflects the feelings of mosts artists here.
Sort of like if I drew a picture of a car, you probably wouldn't say I plagiarized the car designer. It's a completely different medium and we're focused on showcasing very different skills.
It is something that is also hotly debated. That's what I think, would love to hear your opinions in the comments.
Anyway, so my recommendation for the "Federal" level would be..
ID theft (Someone posing as an artist and posting their work)
Plagiarism(Based on the definition above)
And when it comes to art, that's it. Everything else should be up to the communities what they will and won't allow.
For example in OCA, I've decided not to allow studies or what I defined as ripoffs above even though I used different language because that's just a term I and some in my personal circles use. I've also recently decided no photography, or Artificial Intelligence art. Did you see the thumbnail image to this post? That was created with a single click and painted by an AI application. One of the better ones that I've found that I dare not even reveal because I feel like I'll suddenly have a surge of new watercolor artists in OCA.
I have nothing against this sort of technology. I actually find it fascinating and fun and I've experimented with it in the past and still do, but here I feel like the incentive to find a new photo, run it through this and post it in the art community is too great and is not achieving the goal for OCA that I set above. While this looks really cool, you don't have to be an artist to create this, and OCA is a community for artists and people who want to appreciate art.
Thoughts on Implementation
So first off I think some things need to be established. The only reason I feel it's justified to even write a post like this is because I feel like these groups are services for the community. If it was just an individual using their own stake I wouldn't say any of this, or if it was a small group of individuals all using their own stake, again, I wouldn't feel like it would be right for me to tell people how to use their stake, but if these groups are using a diverse group of people's stake with the condition that they use it for the bettering of Hive, I think it makes sense that they be accountable to the community. Or at the very least to the people who support them directly via delegations, upvotes on posts, or following a downvote trail.
If the majority of the people supporting these groups are satisfied with the status quo, there's not much more to say, but I think things can and should be improved as all things over time can and should be improved. This is not me dictating, but hopefully starting the conversation on the best way for us all to work together to maximize our resources.
That said,
I think after receiving feedback from anyone who cares to give input, it makes sense to take a shot at defining some "Federal Level" rules and definitions, and using the proposal system to have the community decide whether it's something they want or not. Another one of those proposals to just figure out people's opinions on something, not for dishing out any money. If the proposal is "funded" then I think that should be the new law of the land until someone creates a better proposal that replaces it.
Alright, that was a long rant. What do you all think? Let me know your thoughts in the comments and try to play nice lol. I know there's a lot of feels about some of the stuff I'm talking about, but we're all on the same ship to the same moon, let's try to work together.