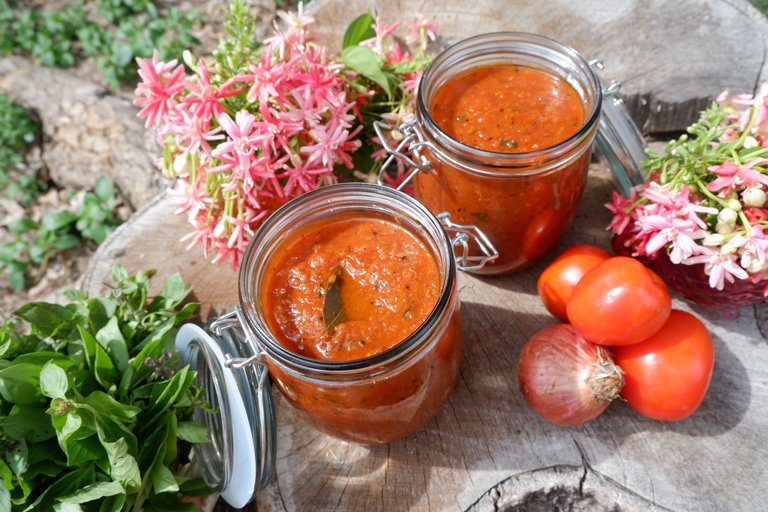 It has been a while since my last post on Hive. I've been very busy getting settled in my new home lately. A few days ago I moved from a big house to a smaller house because my daughter went to university in the Northern part of Thailand after online learning for over a year because of the COVID-19 has resulted in schools shut all across the country.
She is still back home to live with me during the summer and winter breaks but I was pretty emotional because we were together, just the two of us from she was 8 months of age until she was 20 and studying in the second year at Veterinary Medicine school right now.
After things start to get right back on track, so I try to run my life as my schedule both at work and in my home life and of course post my recipe on Hive too. So today I would like to share with you guys a delicious and all-purpose marinara sauce that is useful for those who are very busy people like me.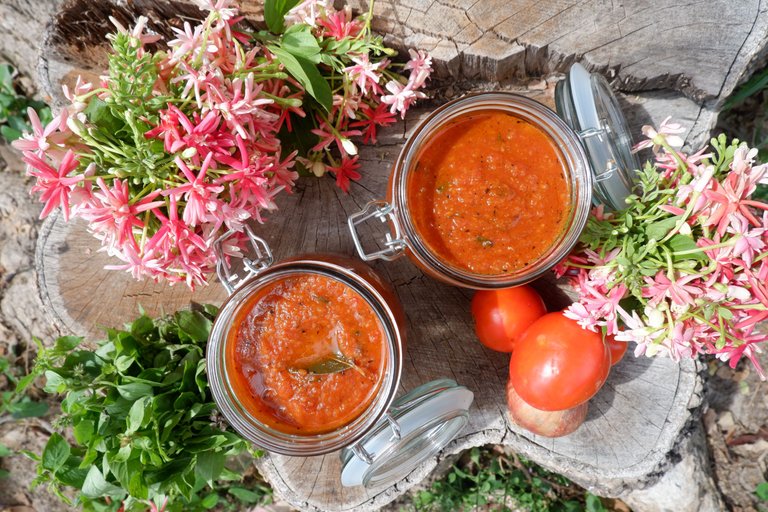 To make this simple marinara sauce, firstly heat a touch of olive oil in a saucepan, and cook the garlic, onions, carrots, and celery stalks until soft and translucent. Add the dried herbs like oregano, bay leaf, fennel seeds, and dried basil. Then I do the seasoning with Himalayan salt and organic ground pepper. And I add the dried chili to heat the spicy flavor. Then throw in canned tomatoes and let that all simmer.
I also add the natural sweetness from Royal Gala Apple which balances the acidity of the canned tomato. Once I've cooked down the tomatoes into my desired thickness and consistency, then I add in my flavor maker which is fresh basil from my garden.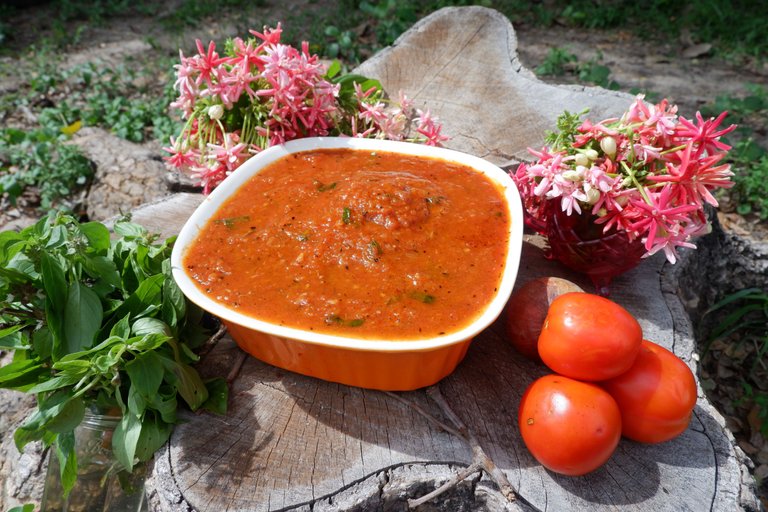 This marinara sauce is naturally chunky, but I do a shortcut way and easily make it into a smooth and silky marinara sauce by blending them with the hand blender while they are still hot. I prefer to use my handheld immersion blender to puree it to a rough smooth right in the pot but if you don't have them, possible to move the marinara sauce into the counter blender but please be careful with the hot.
My marinara sauce recipe is surprisingly easy to make and can be stored for up to a week in the refrigerator and up to 6 months in the freezer. Just make sure you use an airtight jar container.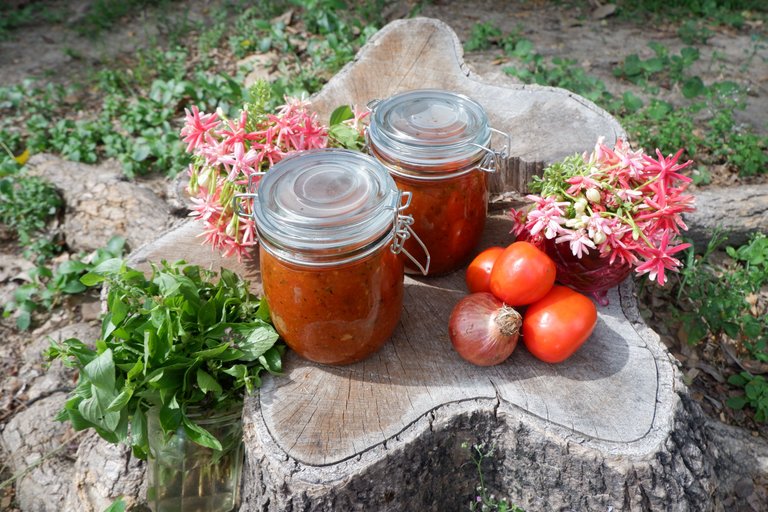 LETS SEE THE INGREDIENTS
2 Canned Tomato
1 Cup Shallots
2 Heads Garlic
2 Carrot
1 Royal Gala Apple
3 Celery Stalks
1 Cup Basil
3 Dried Chili
1 Bay Leaf
1 Tablespoon Himalayan Pink Salt
2 Teaspoon Organic White Pepper
1 Teaspoon Fennel Seeds
1 Tablespoon Dried Basil
1 Tablespoon Dried Oregano
2 Tablespoon Olive Oil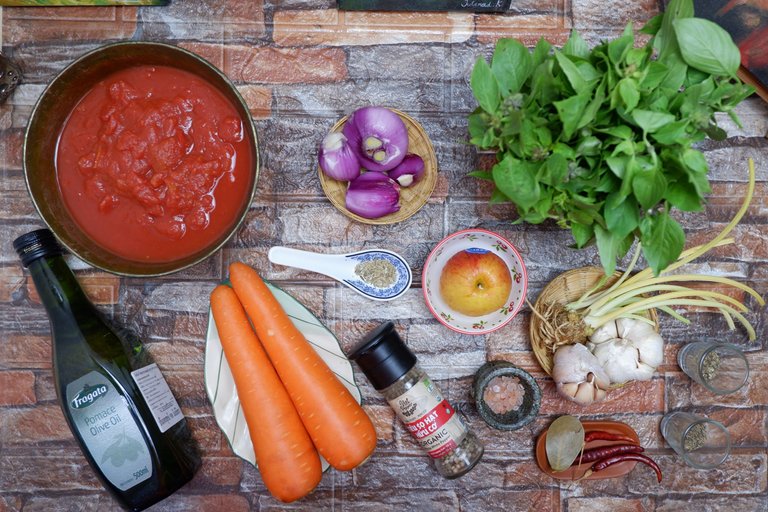 HOW TO MAKE MARINARA SAUCE
STEP 1 - PREPARE THE VEGGIE
Peel off the garlic and shallot skin. And dice the garlic and shallots fresh into the finely minced.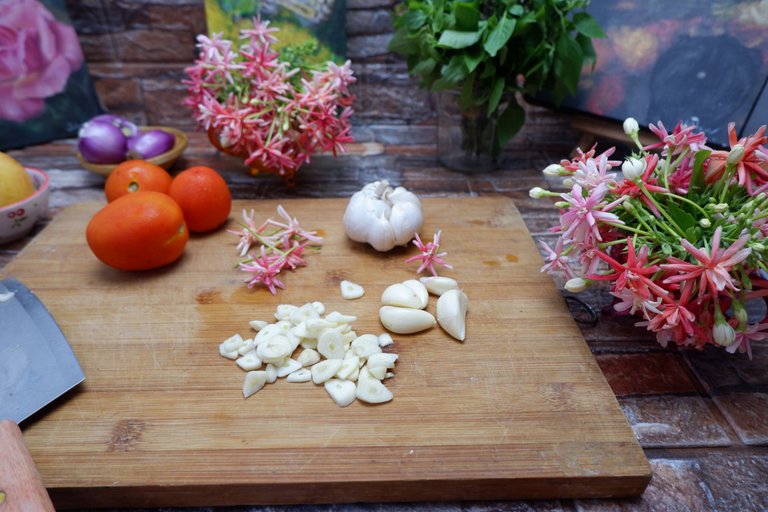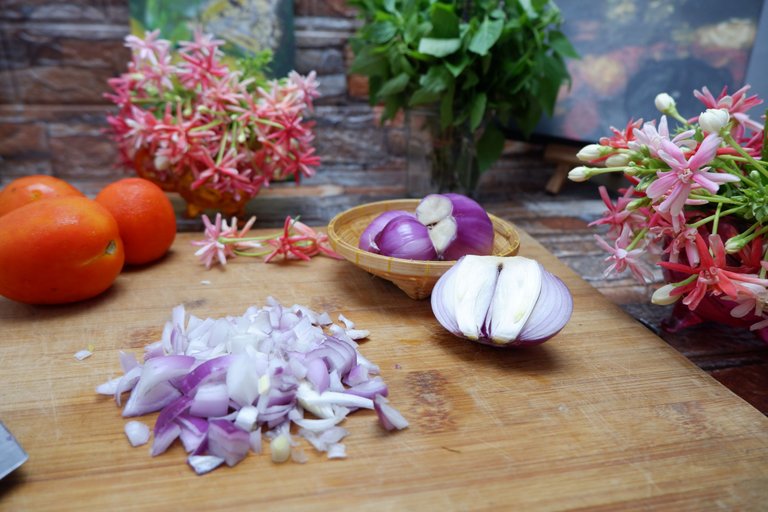 Grate the carrot using the hand grater and discard the carrot piece into the small shred. Then peel off the apple skin and start to chop the apple into small fine pieces.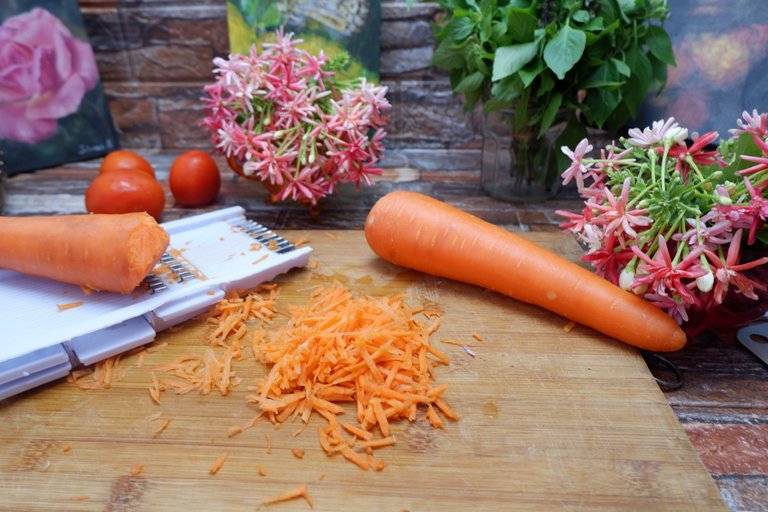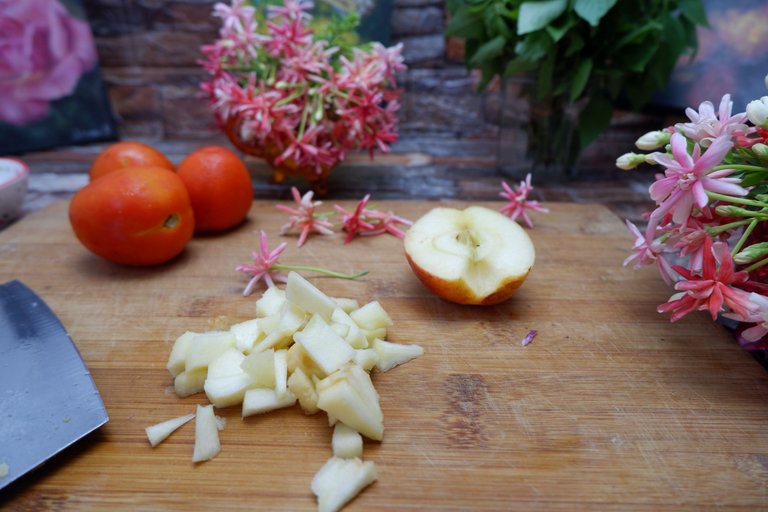 Cut off the celery stalks into small pieces. Then sliced the basil into thin slices.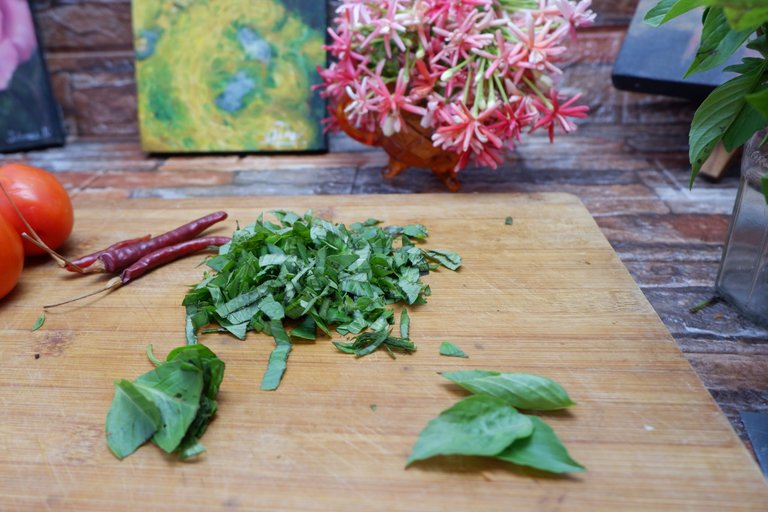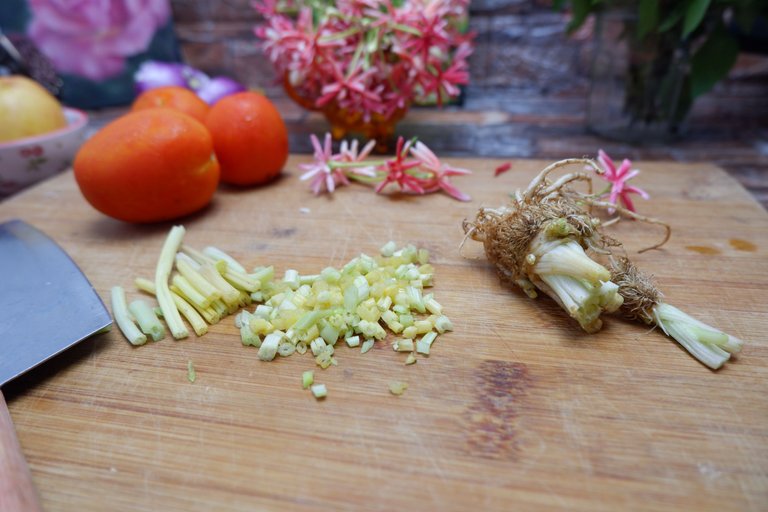 Set all the veggies aside while start to turn on the stove.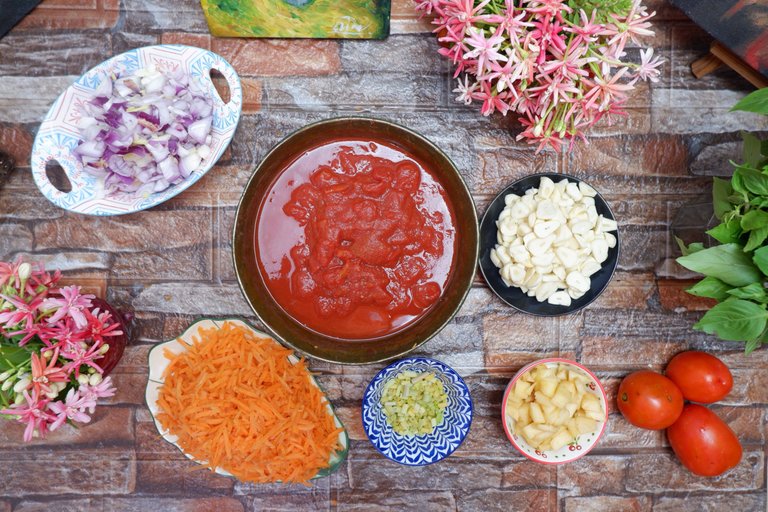 STEP 2 - SAUTE THE GARLIC AND ONIONS
Firstly, add olive oil to the saucepan over medium heat and let it warm up before adding the garlic.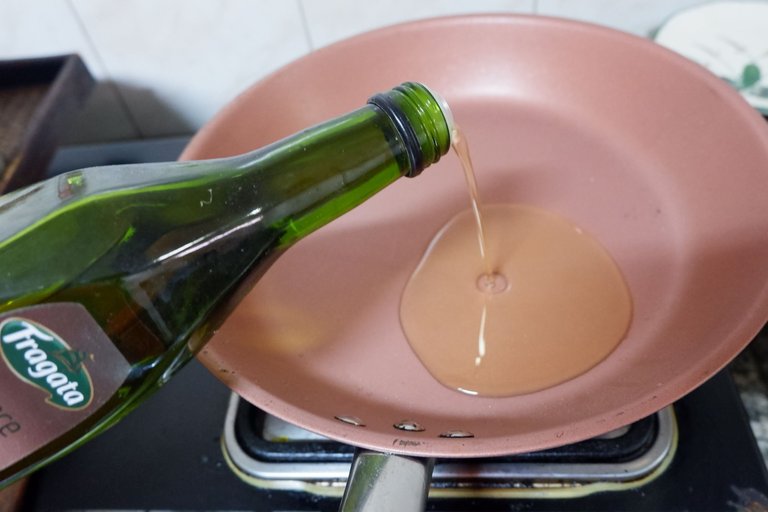 Then stir until the garlic starts to turn light golden yellow.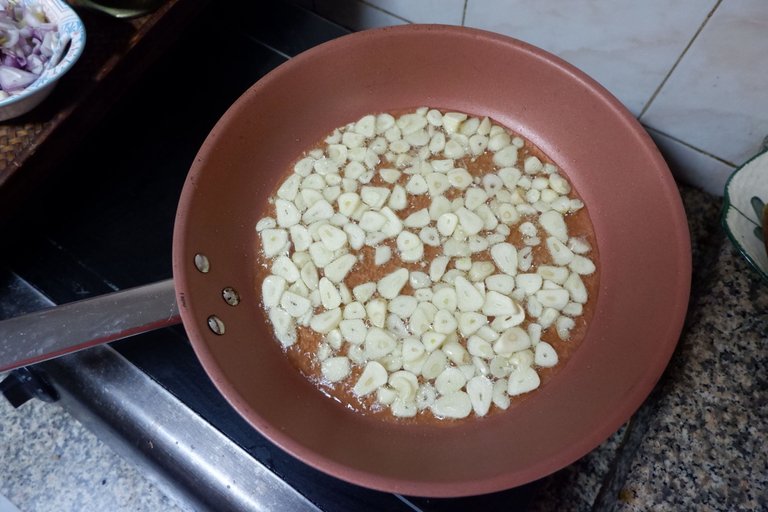 Follow with onions to the saucepan. Sauté them and keep stirring for about a couple of minutes.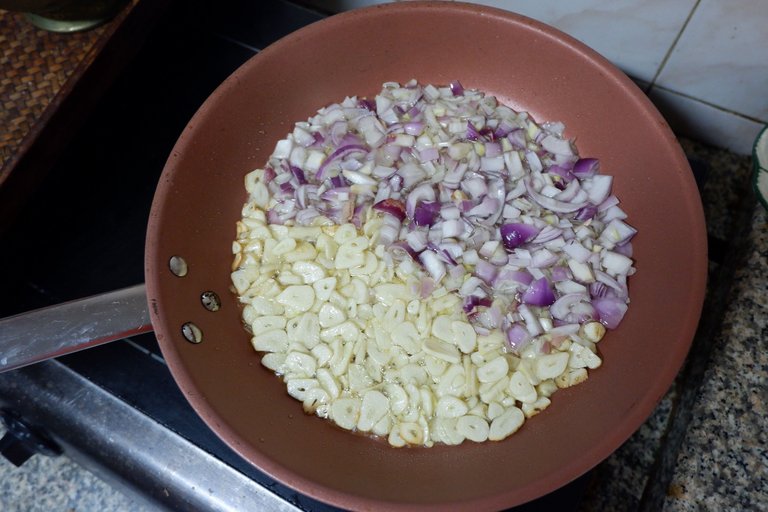 Once garlic and onion are cooked and translucent, then add the carrots and celery stalks.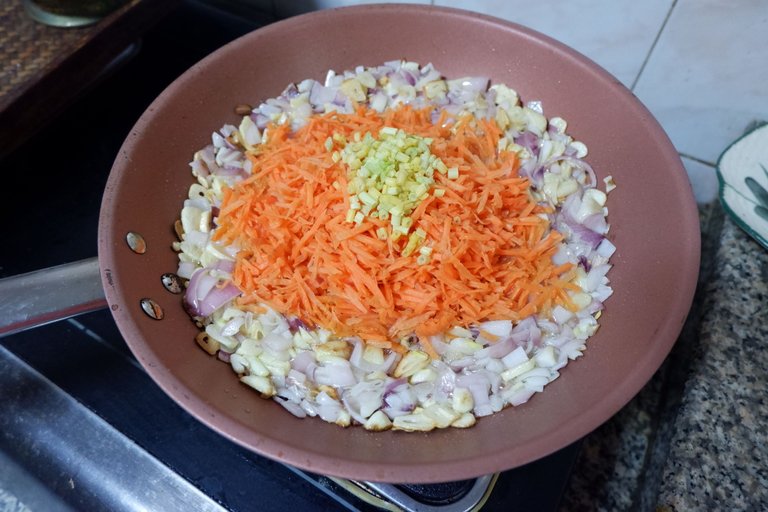 Stir them all together and let all the ingredients sit without stirring for about a couple of minutes.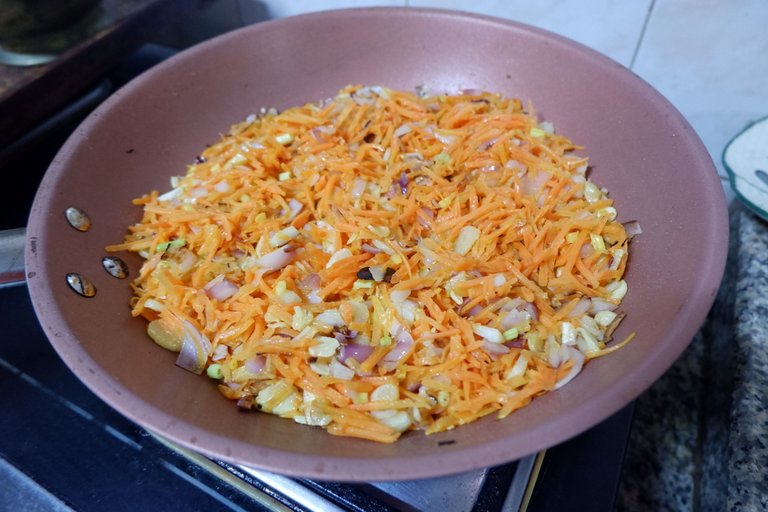 STEP 3 - FLAVOR WITH HERBS AND SEASONING
Add Himalayan Salt, white pepper, dried basil, dried oregano, dried chili, fennel seeds, and bay leaf into the saucepan.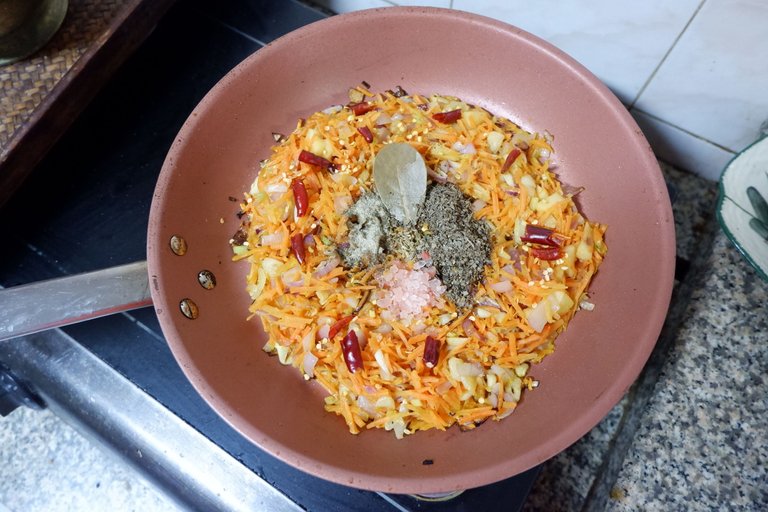 Continue whisk by using the wooden stirring spoon to combine all the spices in the veggies.
 
Add the canned tomato and apple into the saucepan.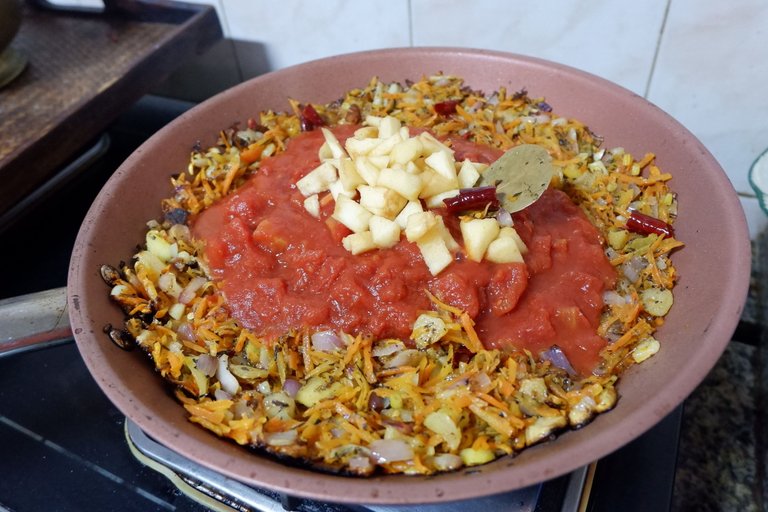 Mix them all and keep stirring occasionally. Then let all the marinara base continuously simmer for about 2-3 minutes over low heat. Then pour in the water for about 2-3 cups.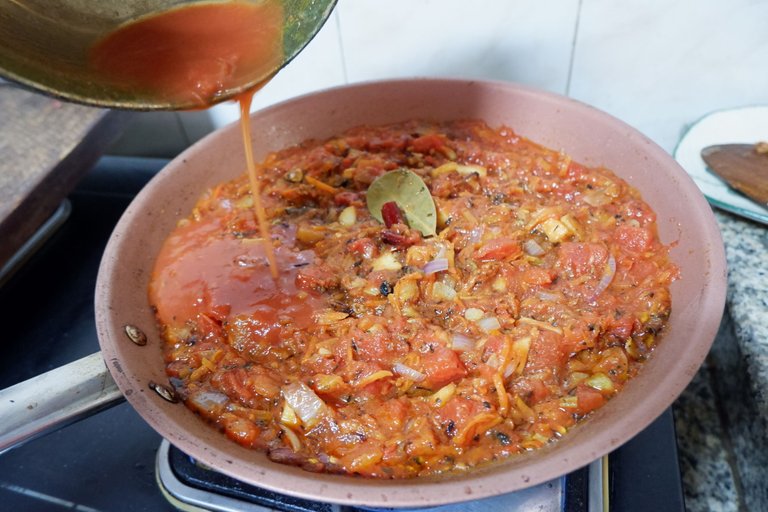 Move all marinara base sauce into a pot.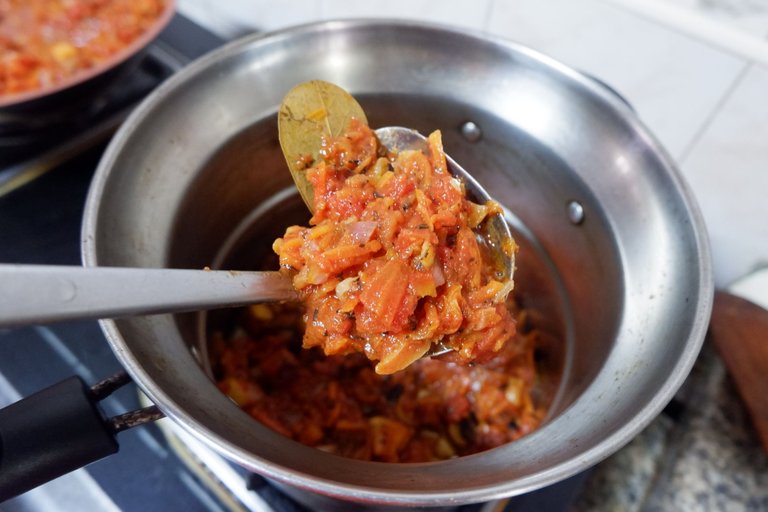 Add about 2 cups of water and simmer on a low flame till the marinara base soften and become mushy. Then carefully blend by using an immersion blender until finely rough and smooth.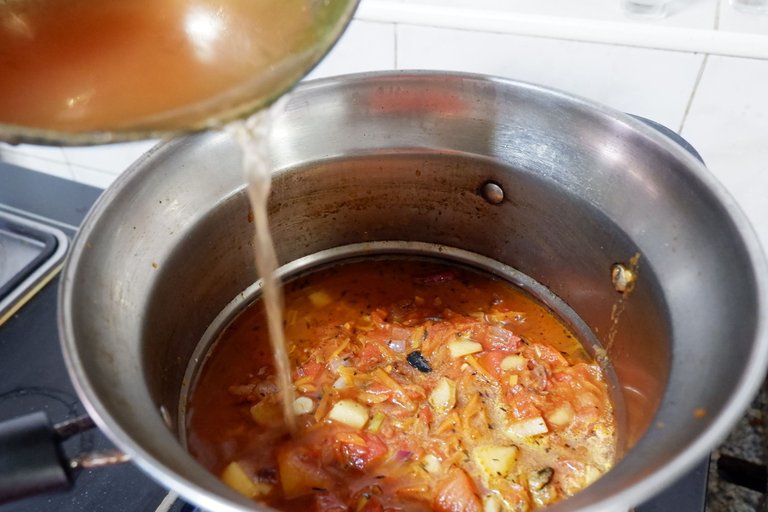 STEP 4 - SIMMER UNTIL OIL START TO CRACKING
Transfer the marinara sauce from the pot into the same saucepan. Once the oil starts to crack at the edge, it means the marinara sauce is ready and cooked completely. Then add in the fresh basil.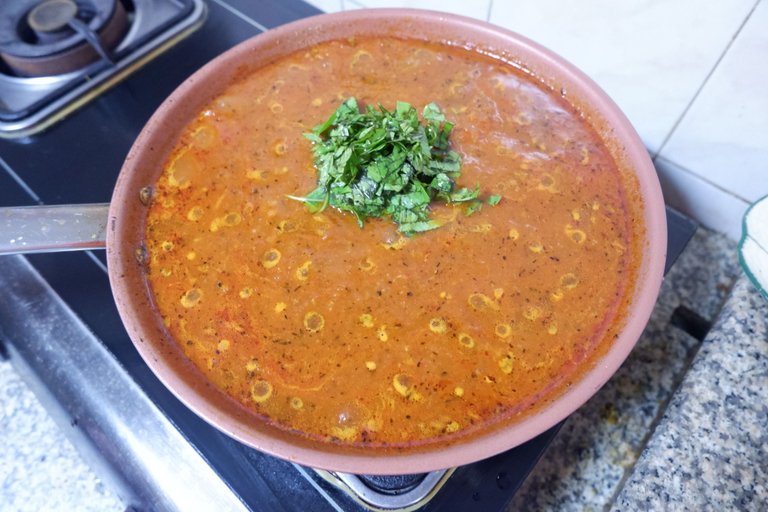 Simmer until the marinara sauce blends together for about 5 minutes, and stir occasionally to avoid the soup from burning.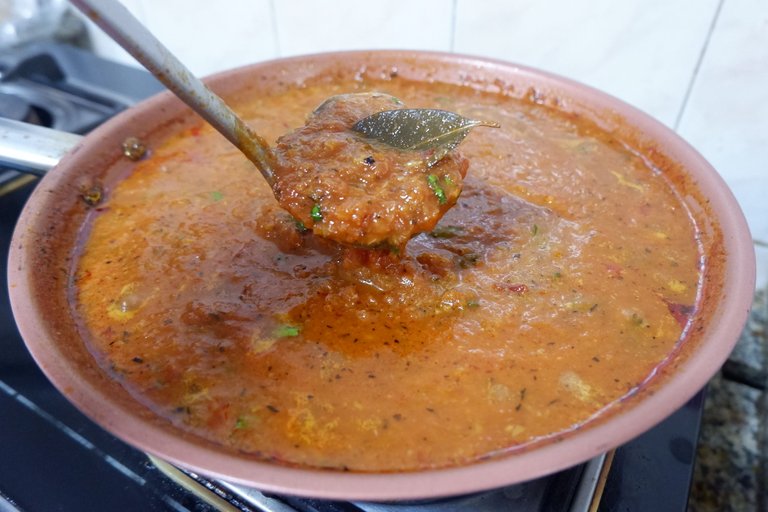 Homemade Marinara Sauce is incredibly easy to make! Heathy tomatoes are simmered with aromatic herbs to give the full flavor of the best marinara sauce in just minutes.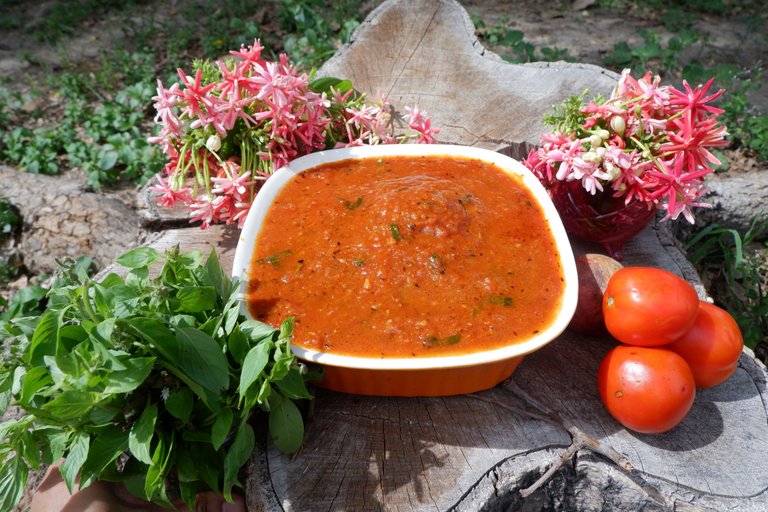 STEP 5 - STORE IN THE JARS
Bring the prepared jars from the boiling water and transfer the hot marinara sauce into the jars, but make sure that leaving 1/2 inch on top. Wipe the rims with a clean kitchen towel and add lids on.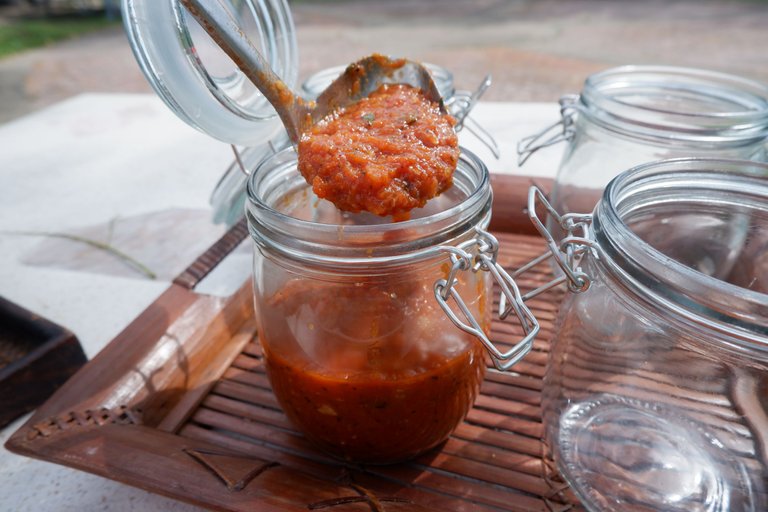 This easy 20 Minutes Homemade Marinara Sauce recipe is the answer to all of the pasta, pizza, garlic bread, or dipping sauce condiments. It's very simple with a small tip to prepare and had such great satisfaction. Such a universal sauce and perfect for a busy person like me.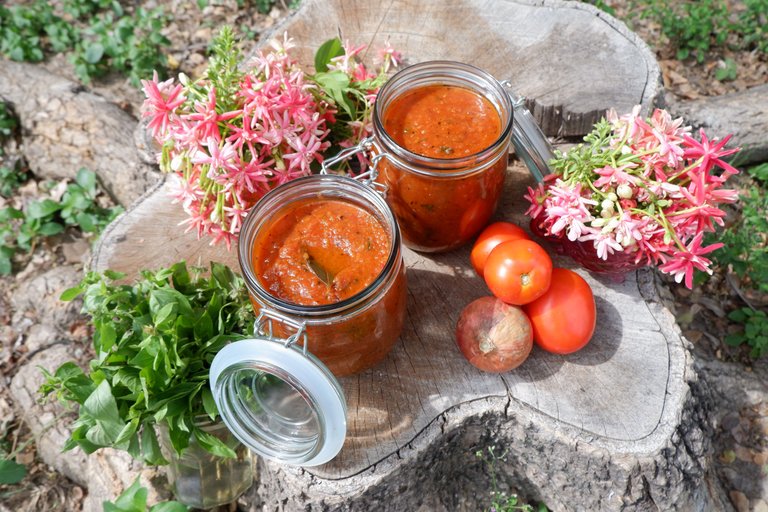 Hope you guys have a great week! 😀🌸🙏