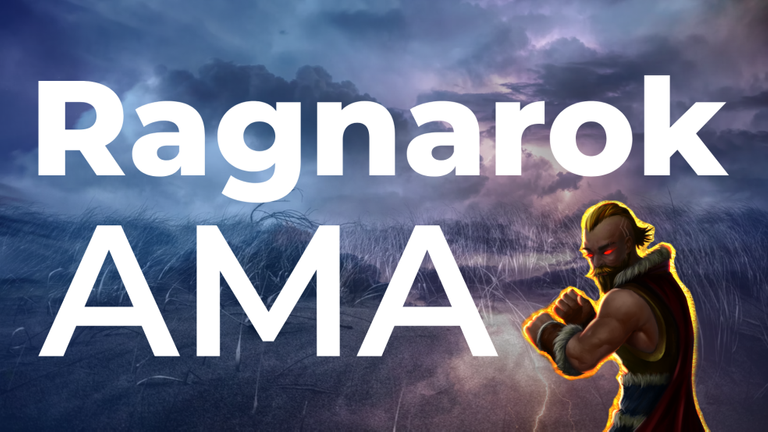 RAGNAROK!
AMA
WE CAN FEEL IT IN THE AIR TONIGHT OH VALHALLA!
HAPPY NEW YEAR, HIVERS!
Ragnarok wants to come to life, and this time a year will hold a great significance to those battling out in Ragnarok. There will be those that taste the sweetest taste of victory, claiming the spoils. Then there will be those that only know the sweet taste of a glorious death and a VIP ticket to Valhalla. The feeling of winning or bubbling a poker tournament will ring very familiar.
Welcome Hivers to Ragnarok Core's first AMA! This post is dedicated to you! Please ask any questions you have about Ragnarok.
Ragnarok is an open-source, cutting-edge NFT play2earn game being dropped freely to all Hivers. The game's goal is to create a community-run and governed game with sustainable tokenomics that create permanent positive feedback loops. Ragnarok wants to be a big sink for HIVE via HBD and will utilize novel DEFI protocols to take play2earn gaming to the next level. There is no premint, sale, or insider access of any kind, the only way to get the NFTs is to hodl HIVE (HP included) on Jan 6th, 2022!
Announcment post: https://hive.blog/hive-131619/@ragnarok.game/ragnarok-is-upon-us
Game Design Document: https://hive.blog/hive-131619/@ragnarok.game/ragnarok-game-design-document
Alas! Let the questions rain in! We will be giving out free HBD to a handful of participants in this AMA!