According to Steemitblog's latest post, their new Terms of Service designed to adhere to the rule of law states the following:

Now, I'm no lawyer so this post is coming purely out of ignorance and so I'd specifically appreciate some discussions in the comments of either reassurance or re-affirmation, but the way I understand this, it's quite concerning.
As one of the top commenters points out:
Are you going to forward "illegal" behaviour onto authorities? If they request records of who someone is for "illegal" behaviour are you going to give it over to them?
I understand that STINC are covering their own arses with no mal-intent, but the repercussions could be pretty dangerous for a lot of people - in particular me.
The above commenter was dismissed with the following:
Nothing personal, but don't you think you're creating drama where there is none...If you don't agree with these tos you can use any other UI you feel more comfortable with in order to access the data stored in the Steem blockchain.
So if I were not happy with these terms, I can use Busy.org. But whatever I post on Busy.org will also be posted on the blockchain, if not Steemit itself. But presumably, Steemit still has access to my personal data.
This might not be a concern in, say, the US where freedom of speech is enjoyed to the fullest, but I live in China, a country where people get arrested for helping provide food and blankets for people who were kicked out of their homes into the sub-zero Beijing winter on 12 hours' notice by the government because they wanted to demolish the buildings and replace them skyscrapers. Things don't work like the USA here.
Does Steemit still have access to my posts? How about the phone number that I originally set this account up with? If they were to only hand over my phone number to a Chinese authority, that would be the end of me within a couple of hours. This information is sufficient to track exactly where I am, whether it's at my home address, a cafe or walking in a park. Mass surveillance has taken care of that. They'd have complete access to my friends, my social media accounts, my bank account, chat logs, everything.
I had every intention of using Steemit as a place to openly criticize the Communist Party - I had only recently written the first episode of a continuous series on the matter. Now I'm not so sure I should. This isn't the kind of feelings I should be battling inside myself on a platform that was conceptually priding itself on its uncensored, decentralised nature.
If my data is completely removed should I deny the terms of service, then this is less worrying, but it still raises a problem of censorship.
There is a large userbase of Chinese citizens here on Steemit and as I said in the comments, I'm sure many of them enjoy their place here where they can write what they want without having half their vocabulary erased and censored. Try writing 'Winnie the Pooh' on any Chinese social media and you'll find it simply won't send.
I go on in the comments explaining that it could become the case that Steemit will take down everything in accordance to Chinese rule in the same way companies all over the western world are doing in an attempt to suck China's big d***. There's money in it for you if you obey China, and many corporations know this, from Sony to Facebook, Amazon, Google, Skyscanner and beyond. A day doesn't go by when I hear a company making a desperate, public apology to China for, say, having Taiwan as a seperate option in a drop down list of 'countries'. If they didn't immediately change it and make a social apology, they would lose all Chinese business and collapse.
That's how the world is now, folks.
Is China's influence going to force STINC to hand over any Chinese user data? Will it force anything China disagrees with to vanish from its platform? Is the ToS even written in Chinese? Can one undo the Tos agreement if you later find out things you don't agree with?
These things are at worst dangerous, and at best a shame.
Correct me if I'm wrong!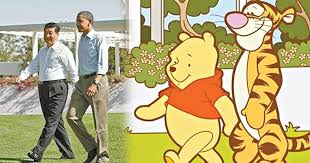 Illegal