The light filtered through the skylight above, giving a warm glow to what was otherwise a cold space. The kind of environment where well-intentioned bad news was delivered on a daily basis to people who were hoping for the best for themselves, but in the back of the thoughts they tried to ignore, feared the worst.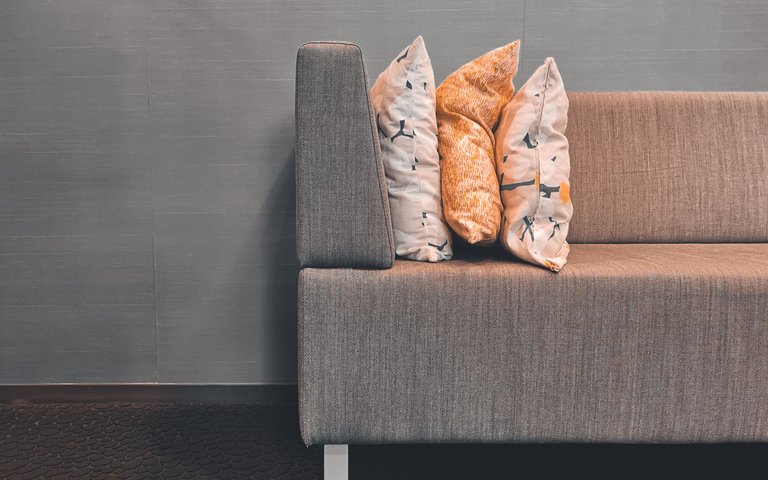 He sat waiting, looking around the space for something of interest to take his mind away from the fears threatening to slip through the cracks of inattention and into consciousness. Cold posters, warning of risks of infection, to stay vigilant, keep distance. Informative and heartless, lacking the warmth and compassion the uncertainty required. Nothing to put a heart at ease.
It is not that the furnishings were uncomfortable, as the decoration had been built for function, heavy usage and longevity, it was just that for the short periods that a person utilized the space, there was little to bring comfort, no warmth other than the natural light falling from above.
Falling light. Perhaps this was an apt metaphor to represent the moment. Better times, lighter times, now dropping into the shadows. The depth of which are yet to be revealed. At times, there seems that there is no floor, no end to the sink that keeps pulling life into it until its mass is so dense, it has a gravity so strong, it pulls the lives of others in too. A blackhole of experience into which the falling light has little chance of escape.
It was early and there were no others waiting, yet a receptionist sat tapping at a keyboard, busy doing what she had to do when there was nothing else to do. She must have felt eyes on her and she paused momentarily and glanced over her screen and met the eyes of the man. He smiled weakly, she looked down and continued on, her expression unyielding. The will of the decoration had pervaded the souls of those who spent too long in its presence. Cold. Disconnected.
He had never accepted why so many people seemed incapable of compassion or even common courtesy. He understood why, but the how they can actually being themselves to treat others as invisible takes a robotic unawareness, an avoidance of what makes us who we are, a denial of humanity. He believed it a hard life to be unfeeling, even though he valued the control over emotion so that it is an advisor, not a dictator.
Yet, he also understood why people avoided facing reality as it can be crushing at times. With all the opportunity for beauty and love, so much of the world is ugly and painful and at the times where one negative follows another and then another, it is easy to lose sight of what is good and feel that the difficult is all there is.
He had felt he had been in this tunnel for far too long, drawn in further and deeper into a widening void. As much as he had tried to escape, each clawing attempt to escape seemed to be met with twice the force in the other direction, the scraping sound of life being unwillingly consumed, almost audible.
He waited patiently, running the spectrum of scenarios quickly through his mind, trying to focus on the best, but inevitably being pulled into the worst. Well, the worst his mind would allow him to imagine at least. Things can always be worse than that, double, triple or more than what we knowingly create.
It wouldn't be long now until he knew either way, whether the latest attempts to escape would be rewarded or today's news would be another step into the rising darkness.
This was a good point. Is the light falling or the dark rising? Is it he that is stepping or is he standing still and the universe is shifting along a conveyor belt of time and space, uncertain of which direction the production line runs. Evolution and improvement or devolution and regression.
Silly thoughts, he mused, as it assumed there was an order, a consciousness involved with the organizational of life, rather than the chaos that he tried to order the best he could, largely falling short and finding all who understood far too limited to believe in a meaning.
Movement caught his eye and she walked from the corridor, the natural light raising a glow in her hair, raising his hope momentarily until his eyes caught hers and his heart dropped into the pit of his stomach, splashing into the abyss.
The cold of the room felt right.
Taraz
[ Gen1: Hive ]