When playing a game of cards, you never know what cards you're going to be dealt.
Sometimes you get a really good hand, and other times a really sh1tty bad one!
Just so is life, there are good times and bad times, and if you're lucky the good outweighs the bad.
I would say my life falls into the latter category as I've had many a trump card coming my way, so have tons to be thankful for. There have been times when I've been dealt a really bad hand; immensely sad times, but I've had to dust myself off and get on with the job of living, a favoured phrase of Mom Lily.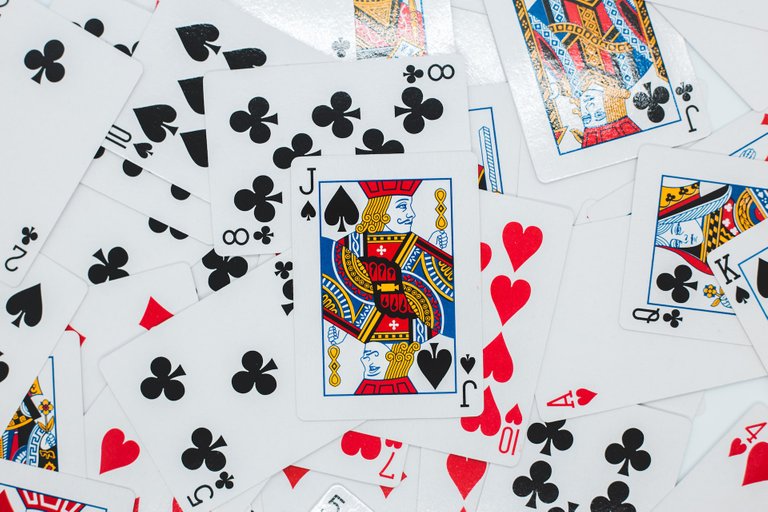 Photo by Erik Mclean on Unsplash
Sh1t Stuff happens and turns our cosy little worlds upside down, it can be in a split second or it can be like cancer, slowly eating away till the day you decide, enough is enough, that it's time to take stock and make the change.
I shared images of Raindrops in the Stock Images Community and spoke of how fragile those raindrops are.
Just a little bump and our world can be shattered.
So, what are my ramblings all about?
We not only need to nurture our loved ones but also need to take care of ourselves, as life itself is equally fragile.
Here is the secret - do not ignore signals from your body that something is wrong, as we often tend to do; a scare I had just this week with hubby who kept on saying he was ok when I saw he was not!
I took the bull by the horns, ignored his excuses, and made the appointment, by which time he realized something was up. He immediately was booked into the hospital, underwent tests and the problem was successfully fixed this afternoon by a delicate procedure, so I am a very thankful woman tonight.
Had I listened to him, he may very well have fallen off the face of the earth.
The lesson is, do NOT ignore when your body tells you something's up!

Banner by mondoshawan
---
Original Content by @lizelle
Thank you for stopping by
Copyright @lizelle – All Rights Reserved
JOIN Hive using my referral LINK
---

Artwork by @artywink