Hello All,
How are you doing today?
I am happy to see you in my blogpost.
This is my art blog where I'm going to show you my drawing of The Clock Tower of London.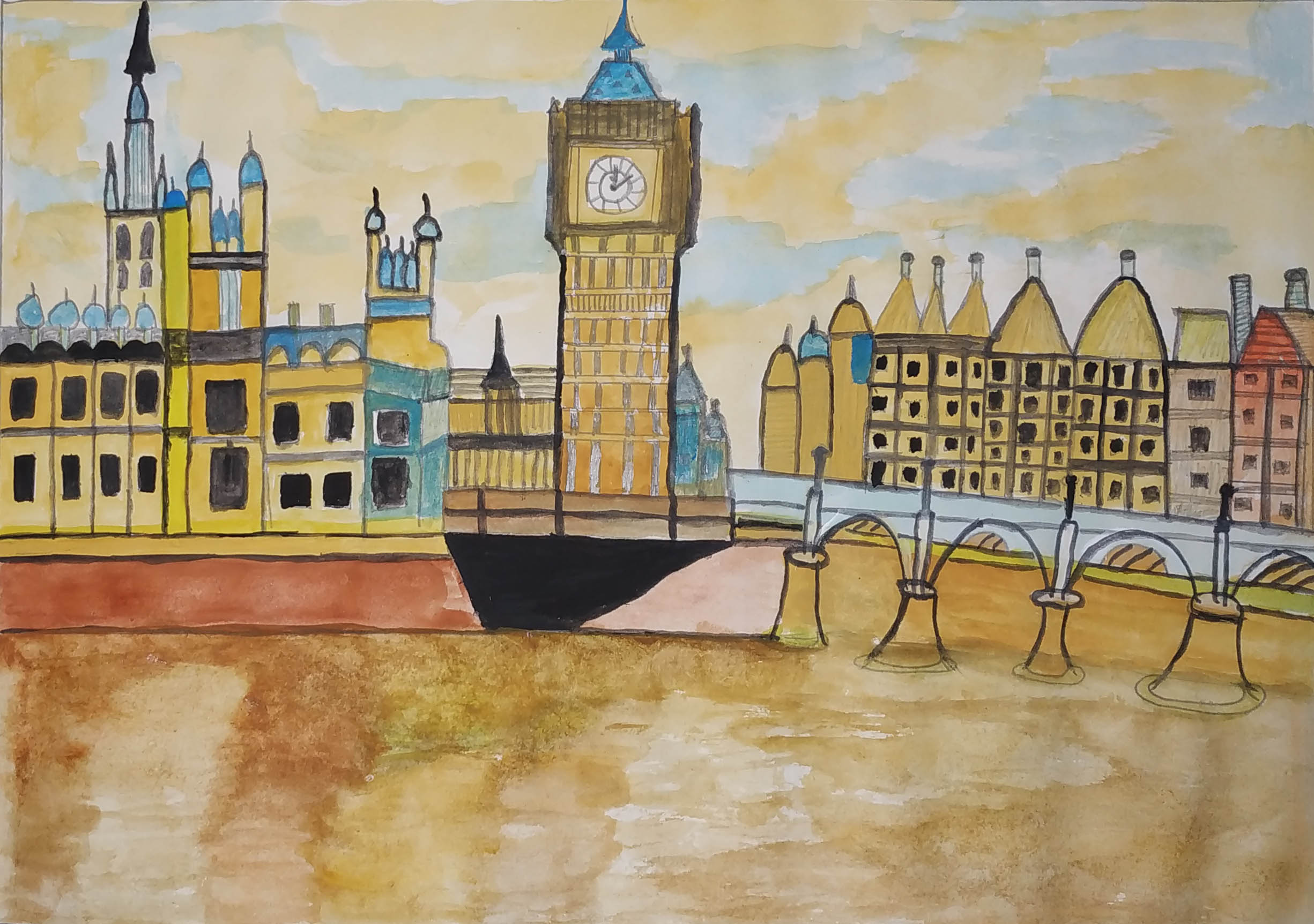 This is my own drawing but this is not my own idea.
I've found this drawing in pixabay.com that you can found here.
And then I drew it with my poster color and I tried to draw it exactly as it is in the original art but I don't think that I succeeded on that.
---
Process
At first I drew the pencil sketch of the whole drawing.
Then I started coloring it.
At first I colored the sky.
Personally, I liked the color of the sky the most.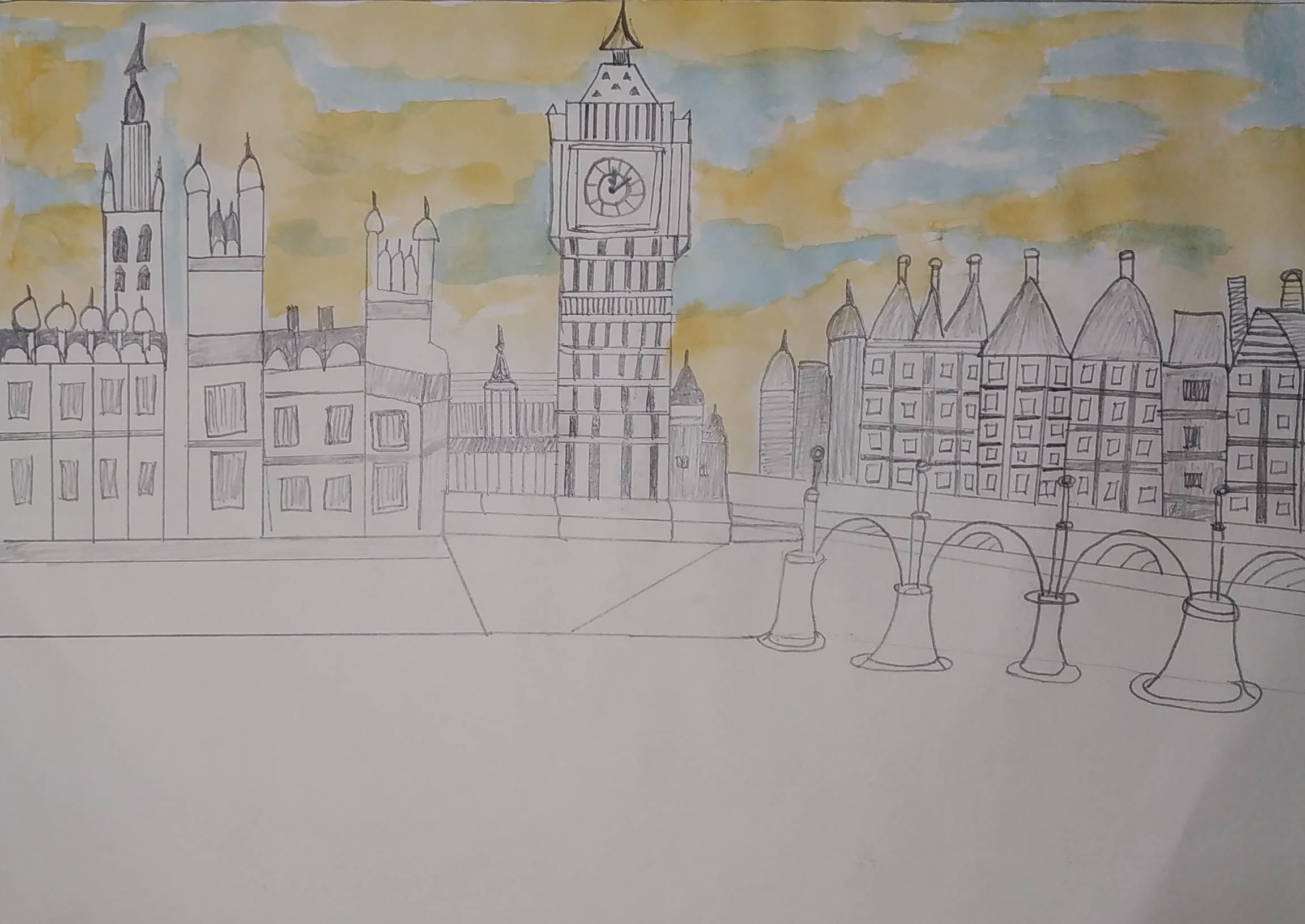 Then I started coloring all those big buildings along with the clock tower.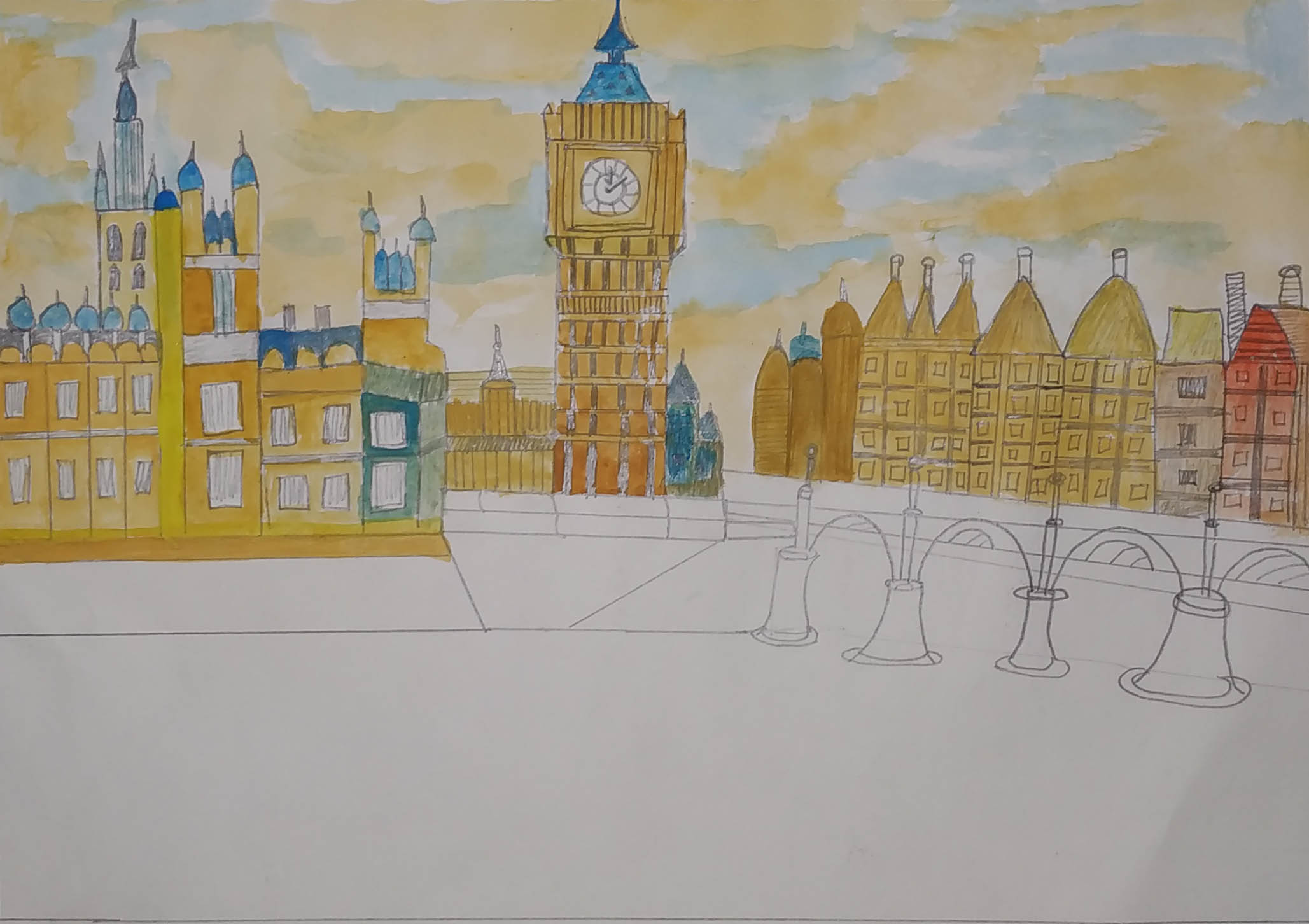 Then I colored the bridge and also finished coloring those buildings with black colored border.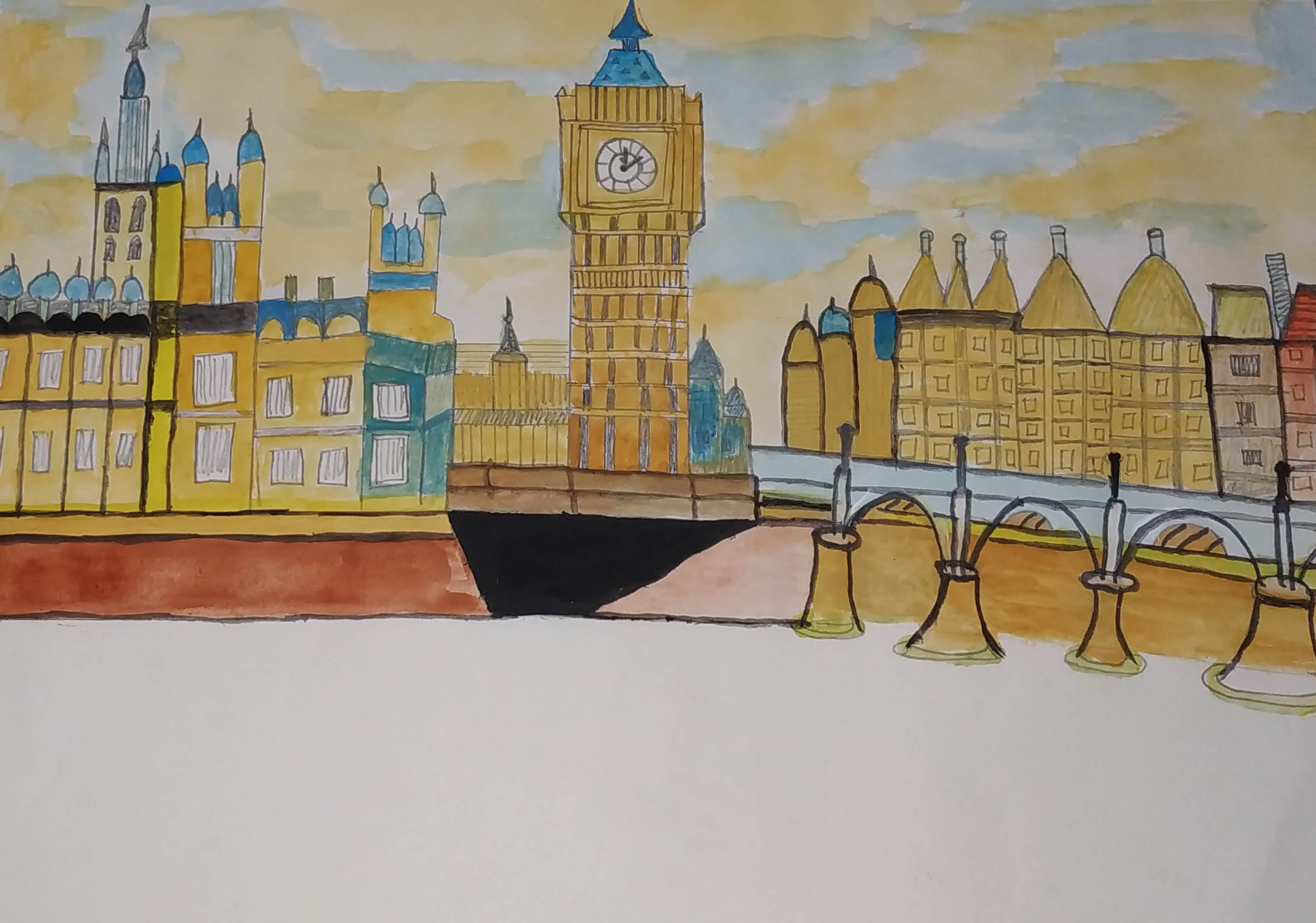 Then I colored all those windows in buildings and I also colored the river at this moment.
The rivers color is the shadow of the sky.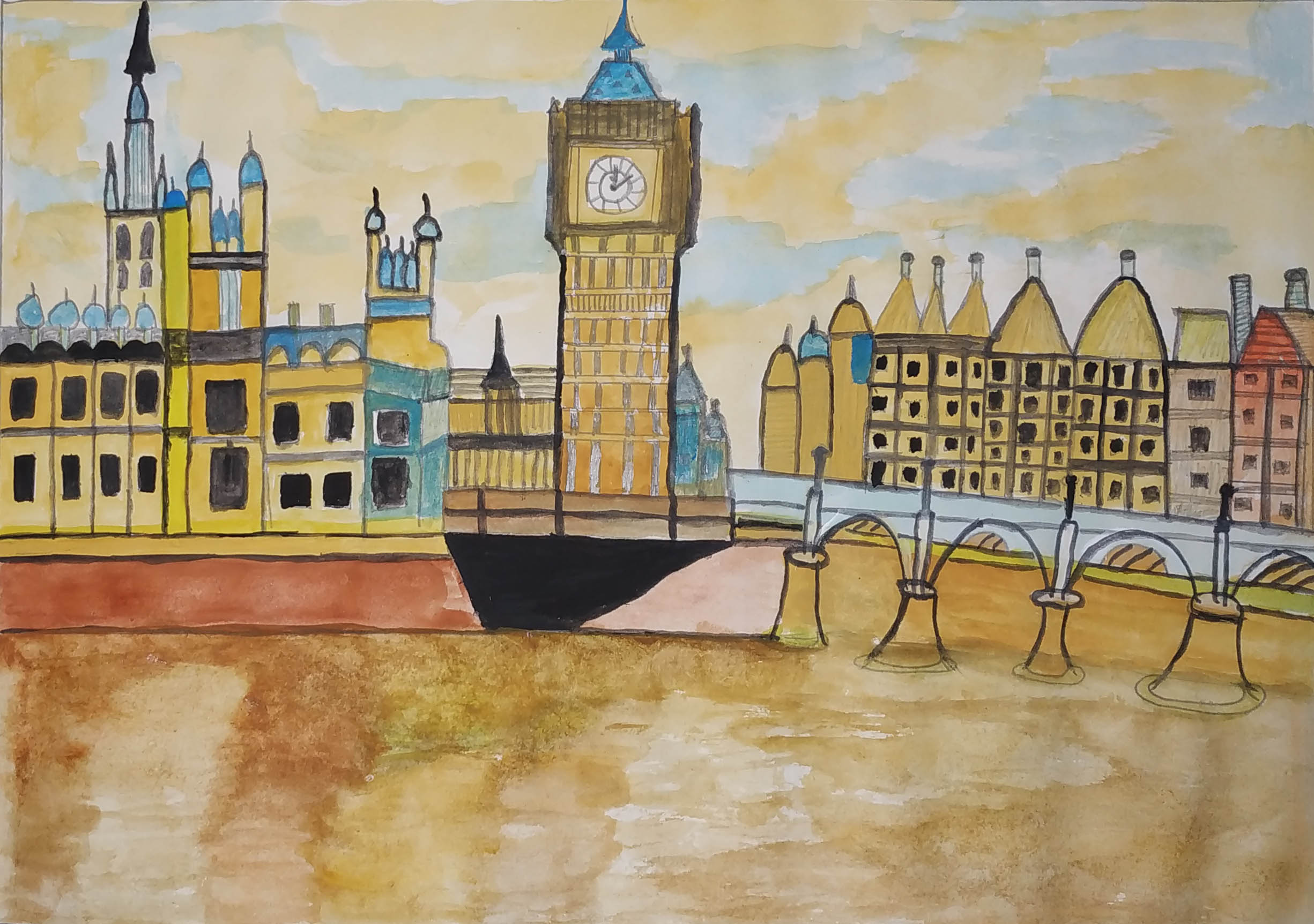 After I gave finishing touch on the drawing, it gave this final look.
Then I got a nice finishing.
That's it.
I'm trying to learn such drawings that's why I'm practicing with others work at first.
I'm still learning and trying to do better with my drawing.
So please don't think otherwise and keep supporting me.
---
Some of my best drawing posts.
---
About Me.
I'm Sharmin Akter Mim from Bangladesh doing Bachelors in arts in a govt university in our country.
I'm the one and only wife of @ashikstd.
With my little effort, I'm trying to help my husband in this bad time and I'm trying to understand this blockchain.
---
I want to say goodbye now.
I'm hoping that this post will get some nice view and I'll be trying to do better next time.
Stay safe & stay home for corona epidemic.
Thanks.
Sharmin.

---