While I was gone...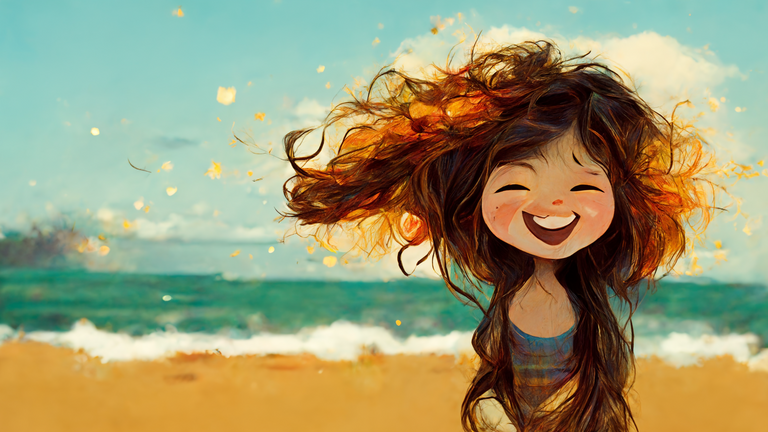 My son surprised us with a vacation last week - and we had a BLAST! But in order to get ready for it, I needed to schedule things in advance, and come back and catch up to a lot of work to keep everyone updated on the Dreemer of the Year Leaderboards!!!
It's hard to get back into the swing of things, sometimes! But, once I got going - i got super excited!!! Because I'm so looking forward to seeing who is going to win, and what everyone will be grabbing as prizes (even if they DON'T win Dreemer of the Year!) and how that's going to lead us into some new things for 2023!


But.... I can't get into all that just yet! hehehe
I have to prepare you for THIS week and what it's all about!!! so.... let's get started!
This week - there is NO DreemPort Challenge Topic!!! Correct - you read that exactly right! Instead of writing posts - you're going to be going on your own "vacation" as you TRAVEL AROUND THE BLOGGING WORLD and get your passports stamped in new "countries". So how will you do that? Easy! Tomorrow - you will get a list of places to visit, and as you go to visit them, be sure to let them know that you were visiting them from DreemPort - so that we can keep track of everyone!
It should be fun!!!! Be on the lookout for that post TOMORROW by 5PM PST. and you will have all you need for the week! :) DON'T FORGET!!! You also will STILL have points available to earn from curating and submitting on DreemPort - and don't forget that @ecency leaderboard!!! and PYPT is on Thursday - so show up there to get points!
There are always mystery points available - but... you'll have to just keep your eyes open for those!
HERE IS THAT CALENDAR with all the upcoming details for the rest of the challenge!!!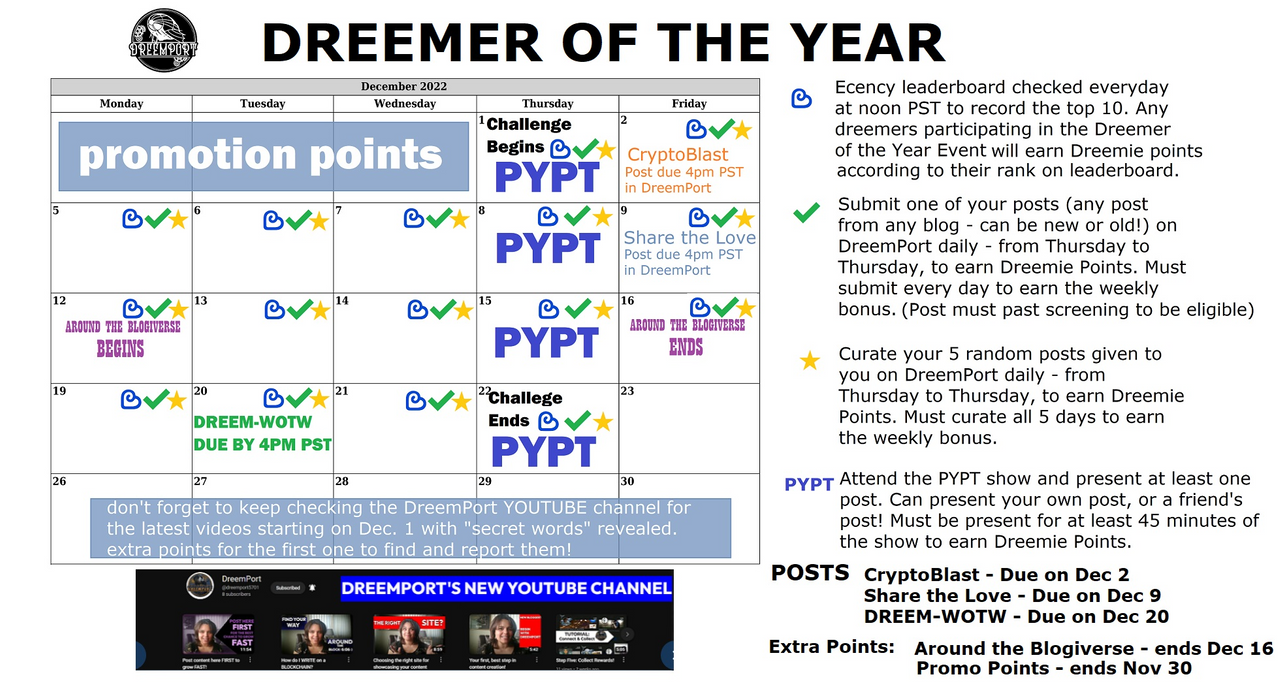 ---
LEADERBOARD
---
These points are NOT taking into account PYPT post-sharing points from 3 days ago (but will be added after @shadowspub drops her PYPT recap post, the points from Friday's Challenge (since the posts will be curated on Monday), and the top 5 (also - curated on Monday) - so these numbers will be updated after that! Hope you all are still grabbing points!!! 😀 BE ON THE LOOKOUT FOR THE CHALLENGE FOR THIS WEEK IN TOMORROW'S POST!!
---
---

Thanks to @shadowspub, @jamerussell, @penderis, @bluefinstudios, @kenechukwu97, @kemmyb, @wesphilbin, @mypathtofire, @melinda010100, @samsmith1971 and @dreemsteem for making the @dreemport voting power go farther! ❤️
---

---
Images used:
cover image created by me, using Midjourney