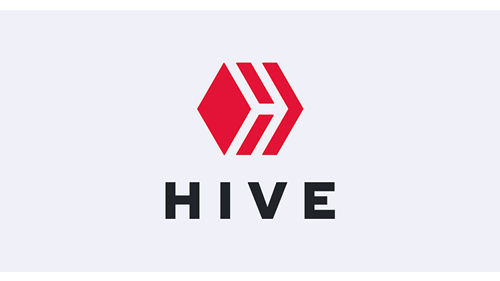 Yesterday @theycallmedan wrote about something that has us all extremely worried, not just here on HIVE, but everywhere (that is if censorship worries you). Dan was more specific though, addressing the issue of possible attacks on HIVE from without.
On Hive, we know centralized sites will try and break us. Bluesky mentions Steemit but not Hive. No one from web 2 is doing us any favors. We already know that they think we are specs of dust. We know they're coming at us; we know they're gonna throw everything they got at us. So this is how we beat it.
As the last sentence in the paragraph suggests, he went on to give us general encouragement - ideas like the need for the community to stick together, working hard contributing what each of us can, the importance of character, and the like.
Withstand. Sustain. As times get tough, we rise up as a community . . .
It was a fantastic pep talk topped off with what he called "a remix of the great speech from Inky Johnson".
You can read the entire post here
------------ o ------------
In an effort to be more specific, I left the following reply:


"We need our witnesses on decentralized physical servers they own ASAP.
"In my opinion, there is no arguing that this should be our #1 priority with regards to protecting what we have from outside attack.
"In recent comments @blocktrades made it very clear that this is doable NOW. https://hive.blog/hive-167922/@taskmaster4450/the-decentralizatoin-of-hive-infrastructure
"@apshamilton is actively encouraging the effort by doing and sharing. https://hive.blog/witness/@apshamilton/hive-api-node-for-under-usd750-hive-can-scale-at-very-low-cost
"Those with the knowledge and know-how need to make the effort to get pertinent and reliable documentation up ASAP. We need active nodes throughout the world now, and I'm betting that with some good documentation and active assistance, they'd pop up all over the place. (Of course, this wouldn't do any harm to 3Speak either. 😉 )"
------------ o ------------
(Of course, an effort of this kind depends on no one individual and this particular post you are reading is obviously not directed only to Dan, rather to the entire community, and more specifically to our witnesses.)
------------ o ------------
I firmly believe that all the resources we currently have available that are not dealing with mission critical issues should be immediately directed towards this urgent task of getting our witnesses set up on independently owned servers to which those witnesses have PHYSICAL ACCESS, and I write this with the sole intention of trying to kick off a conversation between witnesses and the community at large, and more specifically by writing directly to all current witnesses, to you, asking you about what you think and what you are doing.
The comments section of this post serves its designed purpose where "short form" replies can be directed to the community. The question is purposely narrowed and refined to encourage brief initial thoughts and ideas (along with a short "yes"/"no" or "in the process", etc., abbreviated replies), so as to not encroach too much on your time, recognizing that this is just only an initial attempt to get something going, an attempt "to get a feel for things", and, at the end of the day, really just a questionnaire. Lastly, I will not be participating in the comments as I hope to keep them as factual and serious as possible, avoiding all hoopla and fanfare on my part as possible, and I also encourage everyone else to do the same – let's keep this thread meme free! 😉
The Question:
Are you currently running your witness node on hardware you personally own and have physical access to?
(If the answer is no but you are in the process of changing over, or planning to, could you be so kind as to leave a brief description, or a link to more information, about how it's going and what's entailed?)
@blocktrades @gtg @roelandp @good-karma @ausbitbank @themarkymark @steempress @anyx @steempeak @yabapmatt @pharesim @therealwolf @someguy123 @arcange @stoodkev @followbtcnews @emrebeyler @abit @ocd-witness @cervantes @aggroed @drakos @lukestokes.mhth @curie @quochuy @smooth.witness @mahdiyari @jesta @timcliff @leofinance @pfunk @holger80 @guiltyparties @threespeak @thecryptodrive @liondani @bhuz @deathwing @neoxian @actifit @engrave @steemitboard @jackmiller @klye @oflyhigh @bobinson @roomservice @innerhive @patrice @c0ff33a @kevinwong @enginewitty @fbslo @stem.witness @qurator @firepower @r0nd0n @nathanmars @ura-soul @apshamilton @dbuzz @bdcommunity @crowdwitness @cryptobrewmaster @hextech @dragosroua @satren @busy.witness @rotfl @cadawg @discovery-it @complexring @blue-witness @aizensou @b0y2k @steemychicken1 @blockbrothers @isnochys @fernandosoder @silversteem @reazuliqbal @tazi @cervisia @primersion @fyrst-witness @mintrawa @helo @furion @dmitrydao @jamzed @hagie @kristall97 @elindos @lootkit.witness @whiterosecoffee @veteranforcrypto @dpoll.witness @weedcash.network @pcste
Not a very long list.   🙁    Only 99 active in the "top 200"?
Please people, respond to this. Let's get the ball rolling.
You know, after all, it's only our HIVE we're talking about. 😉
------------ o ------------
---

---
Please leave your comments, input and opinions below.
Your support is appreciated.
If you value the work I do,
please upvote it!