Can I Pee on Your Leg?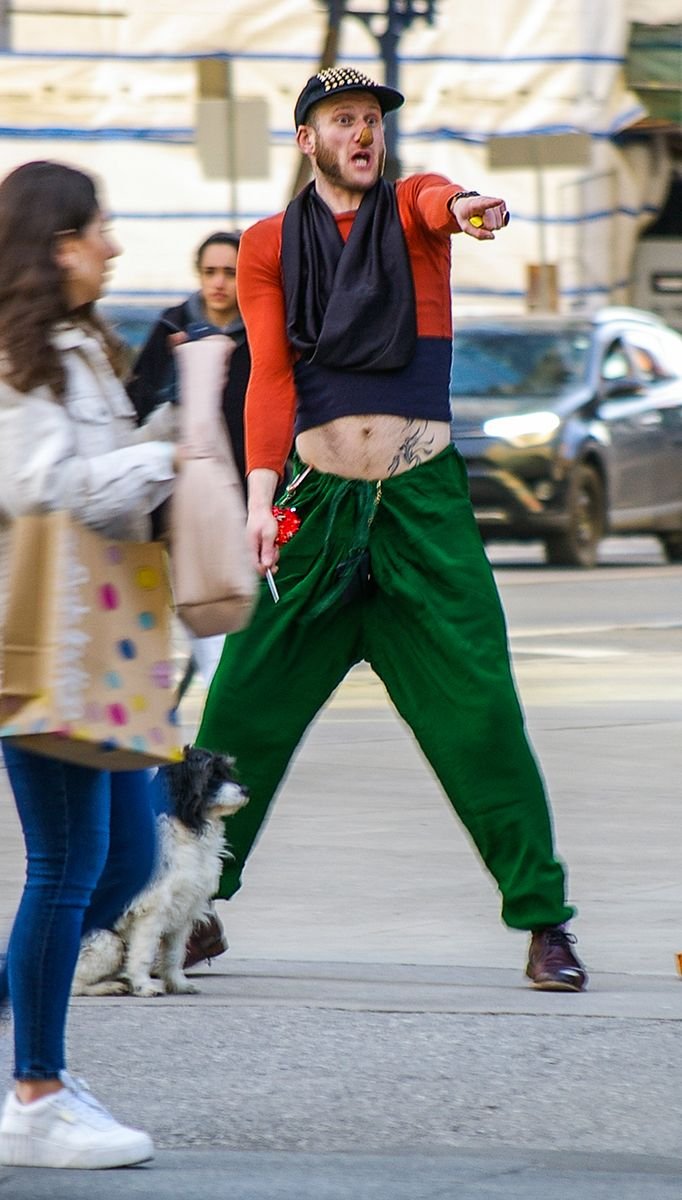 Life. My life in the city. I feel like I have to explain it. I don't know why I get the reactions I do. Where I live, this is "normal" life. I hear a lot about normal this, normal that. Please explain to me what normal is, I still haven't figured out what normal is. No one has been able to give me a solid explanation of normal.
Okay, so I haven't always lived where I do, in a stinking city this size. Yes, it literally stinks, for years now. The yellow stained stench hits you hard on hot humid summer days. A double barreled nostril assault out of nowhere, while strolling along pretending you're living the life of your dreams here, or at least faking it convincingly. Just dress the part. Talk fluff. Smile. Nod. Make appropriate noises. Flash those Ray Bans. Rock all those right logos. Good to go go go.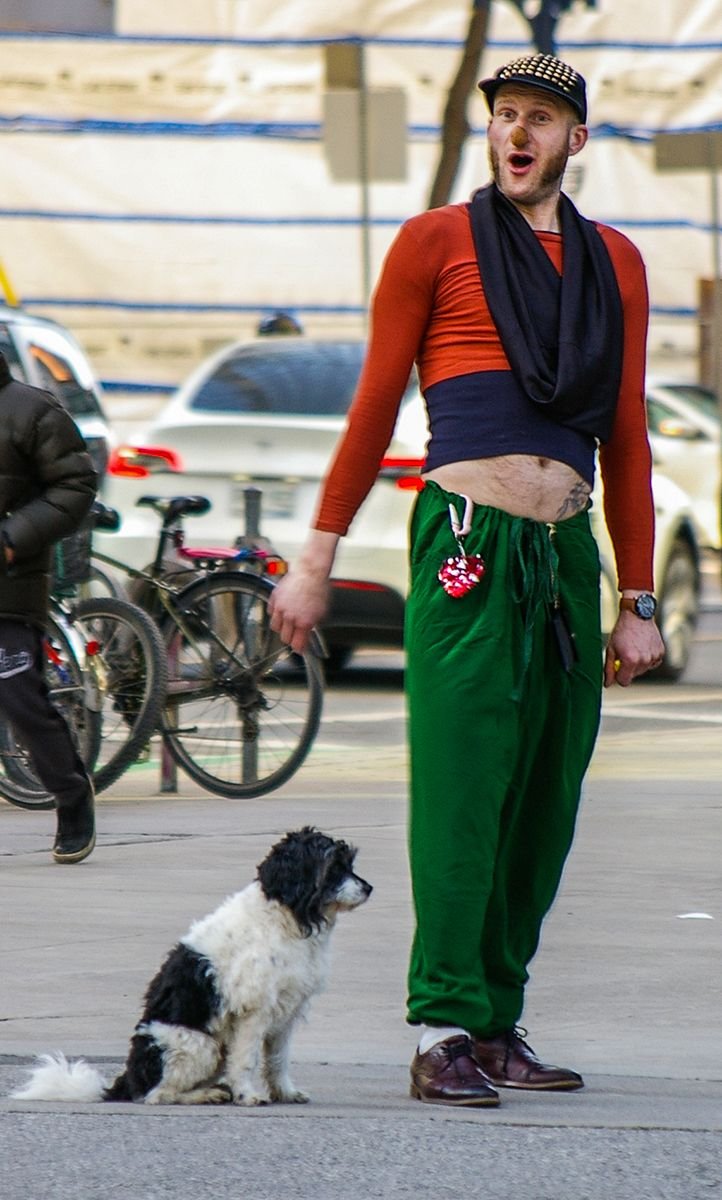 Two days, all calm no crazy, no death threats like a couple weeks ago. Stroll to the store. Make purchase. Leave store. On exit, I see a guy out of my peripheral, a blur of lanky beanpole colour flashes. He's standing half out into the street. I walk by. I hear liquid hitting pavement. A lot of liquid. I turn and look behind me. He's got his back to me. He's wearing so many colours it looks like an entire paint shop blew up on him. He's got double sun hats on, two different colours. Something wet is splashing down on pavement. I turn away quickly and keep walking. Do Not Make Eye Contact. First rule of survival here, no direct eye contact.
Somehow he spotted me. I hear a voice behind me. "Hiiiiiiiiiii gurrrrllllllllll", it purrs in a sing song lilting come hither tone. It's the guy I saw out of the corner of my eye. Is he talking to me or the air? Do I care? I walk on ignoring him. The melody behind me continues. I'm barely paying attention. I'm turning the corner onto my street.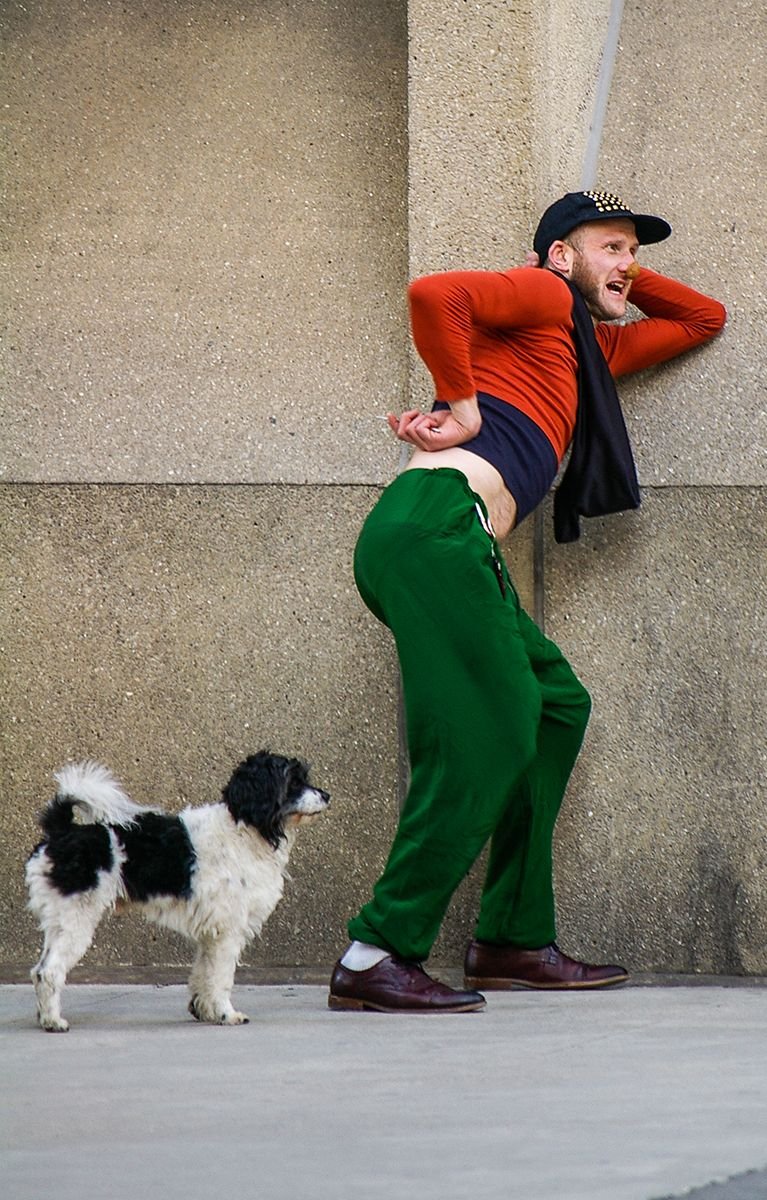 Next thing I hear penetrates loud and clear…..
"Can I pee on your leg? All the girls love it when I do that", issues forth the hot invitation for a golden shower. Does that mean I get to roll up my pant leg first, get the full therapeutic effect? Do I want to know? I don't respond and walk on. "Bye now gurllllllll", he calls out as he prances down the street away from me. I'm thinking, great, he's gone.
A couple minutes later I'm back at my building. A fellow neighbour is sitting outside. I sit down to join him for a chat. I'm telling him the pee invitation story that just happened. We laugh. Fifteen minutes later I see the Leg Peer on the street across from where we're sitting. He spots us and comes over.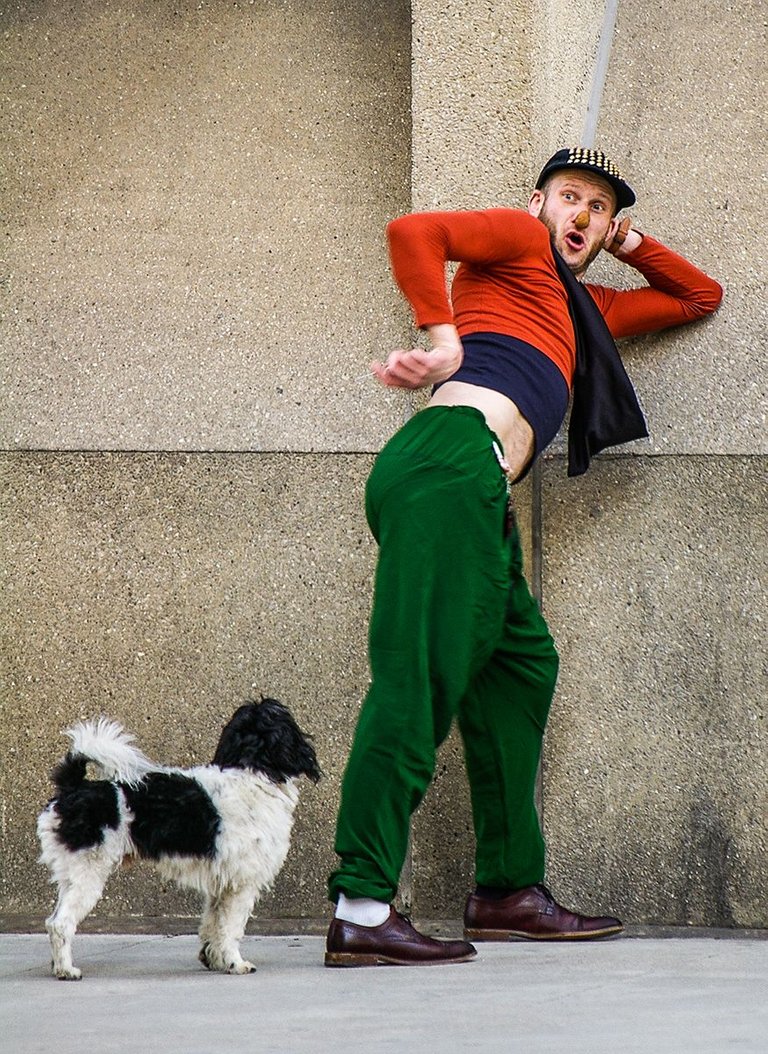 Leg Peer found a special red stone he just had to give to my neighbour. He sets it down beside my neighbour, who accepts graciously but doesn't touch it. "Can I have a cigarette? I only have one left." Leg Peer asks (classic). My neighbour gives him one. "Can I have a light?" is the next question, among a bunch of rabble gabble noise. His eye is bandaged. Why? Who knows. You don't want to know. You don't ask questions like that. You don't want to encourage anything.
I've sat like a silent waiting watchful mountain lion the entire time. I let my neighbour handle it. I'd already had enough. No mention of peeing on anyone's legs this time. Finally, he says he has to go now. It doesn't happen fast. It's slow and reluctant, like ripping your fingernails out with pliers one at a time. FINALLY, he makes it up on the lawn across the grass and down to the sidewalk on the other side. My neighbour and I laugh. He's lived here from day one. He knows the score, the music of this city.
Last thing I see of Leg Peer, he's topped a yellow fire hydrant with an orange construction cone. He's tilting it carefully to just the right angle. I never thought a fire hydrant needed a cone hat. Maybe it's the colours? Glowing yellow and orange. I nudge my neighbour, point, and say, "Isn't that cute?" in a voice that says it's just so adorable, but laced with heavy sarcasm. We both laugh again.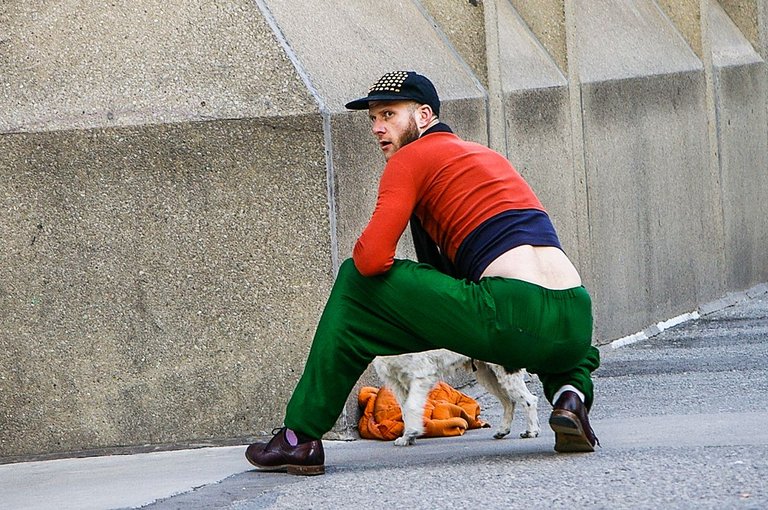 All photos taken by Nine with a Pentax digital 35mm camera. Please note that photos included here are of another individual unrelated to this story because I did not have my camera with me at the time, much to my great sadness. I'm sure I would have had a willing model.