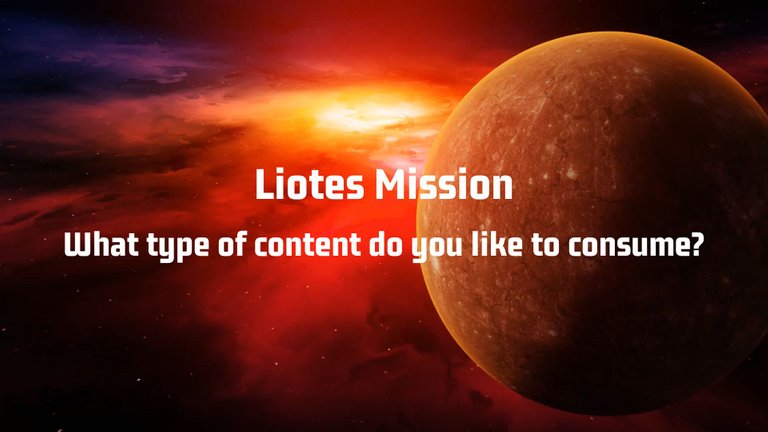 The great thing about Hive is that you have the possibility to upload many different types of content to the blockchain. Of course, there are the normal text posts but you can also upload videos over 3speak, podcasts and even short form messages over Threads or dBuzz.
It would be interesting to know what people like most? What type of content do you like to consume? Why?
Write your answer in a comment below this post to take part in the Liotes Mission.
The Liotes Mission
By taking part in the Liotes missions, you can win credits that will help you to increase your score and your title in the Liotes Ranking.
People who submit an answer will get 4 credits for the Liotes ranking.
We are very grateful if you enter the challenge within 24 hours after the post is published. We will try to count entries up to 36 hours after publication.

Liotes
A project run by @ph1102 and @achim03
Resources