Hi there my Hivean friends and followers!
Some 2 weeks ago, just before Christmas, I hit the long awaited milestone as my reputation turned 77. It was a really long time coming (took me almost a year to get there from 76) and I was very happy about it but instead of writing another celebrative, thank-you "milestone post", I decided to come up with something I believe can be more useful. This post will be about the relation between the reputation and the rewards here on Hive.
---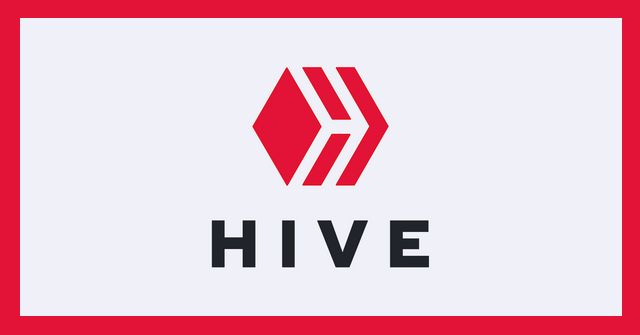 ---
As you know, your reputation grows with the upvotes you get on your posts and comments but it´s actually not that simple. The algorithm is a way more complex and, as most of you probably have already found out, kind of uncompromising too :) That´s because the growth of the reputation here on Hive is not linear but logarithmic (which is the opposite of exponential). In other words, the higher your reputation is, the more difficult it is for it to keep growing. Starting at the default rep of 25, newbies grow super fast in the early days and weeks here. It can actually take just one decent post with a lot of upvotes to jump from the rep of 25 to 50 or even more. Then, however, it will be increasingly difficult. Take me as an example. I have been here on the chain for some 4 years and as far as I remember, it took me the first 3 years to reach the 76 rep and then, almost another whole year to increase that number by just one to 77. And we are talking about daily engagement on the chain with at least 5 posts every week. To be even more specific, right now, with the current prices, my average post usually makes something between 30 and 40 dollars but my reputation usually increases just by 0.001 with every post. More successful posts with bigger upvotes may increase my reputation by 0.002 or 0.003 so depending on how popular and rewarded my future posts are, it will probably take me something between 1 and 1,5 year to push my rep from 77 to 78. And then, theoretically, several more years to turn 80...
So as you can see, there is a lot of upvotes behind those high reps but how much Hive has this actually brought to the authors? Let´s take a look. I know there are some tools that keep a record of these stats like for example HiveStats or HiveTasks but when I checked mine over there, the numbers seemed a bit off so I checked the stats of some other Hivers who have the same reputation as me and their numbers were very different so I decided to do the math (very rough though) based on my own records and observations. Now before I get to the actual numbers though, I must point out that the balance of each Hiver and their total author rewards might be very different for a variety of reasons such as: you can buy Hive from an exchange, you can sell Hive to an exchange, you can trade your rewards on Hive-Engine, there have been many airdrops, there used to be the infamous bid bots that upvoted your posts after you sent them some tokens, there was the fork out from Steem with the consequent 1:1 airdrop, some Hivers also use their author rewards as prizes in contests and giveaways, as donations etc. etc. All these things and many others can distort the ratio between the total authors rewards, the balance and the reputation of the author so please keep that in mind.
Now, let´s finally get to some actual numbers. Based on my own records, I think my total author rewards (combined both liquid and in the form of HP) when I reached the 77 rep were (very) approximately 50,000 Hive. This should be what I have got as the rewards for my posts and comments since I registered here on this chain in November 2017. My curation rewards are not included in this, I am only talking about the author rewards as this is what correlates with the reputation. So my estimate is that all 77 rep Hivers like me must have earned a total of at least 50k Hive here. My guess would be that 70 rep Hivers have earned at least 20k Hive and considering how the rep algorithm works, I am pretty sure those living legends of Hive with 80+ rep must have earned hundreds of thousands of Hive already.
Again, as I said, these are just my own estimates based on my own records and some simple math so please better take them with a pinch of salt. Hopefully, however, it can still be useful for some. I think that especially our newbies might not have the idea how much worth of upvotes and rewards is actually behind the higher reps they get to see around. In other words, if you come across a Hiver with a reputation of, for example, 75 and his balance shows just a few hundreds of Hive, you can be sure that this person has withdrawn and cashed out dozens of thousands of Hive. Or, the other way round, a Hiver with just a 50 rep but 100k HP must have bought a lot...
Thanks for reading this post and please feel free to correct or particularize any errors, miscalculations or inaccuracies that I might have made here.
---
---
---
This post was created by me for the Hive blockchain exclusively. All rights reserved.
---
---
---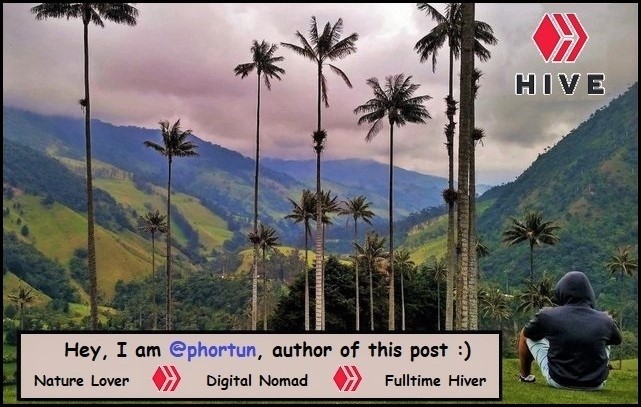 ---
Thank you for visiting my blog. If you like posts about Nature, Animals, Ecology, Crypto, Traveling, Sport, Photography and discovering secrets and beauties of the World, feel free to follow me as these are the topics I mostly write about. Have a wonderful day and keep on hiving, guys! :)