I woke up this morning and smelt that something was different in the air -
was it the dampness of Autumn? Moldy cheese? My wife's feet?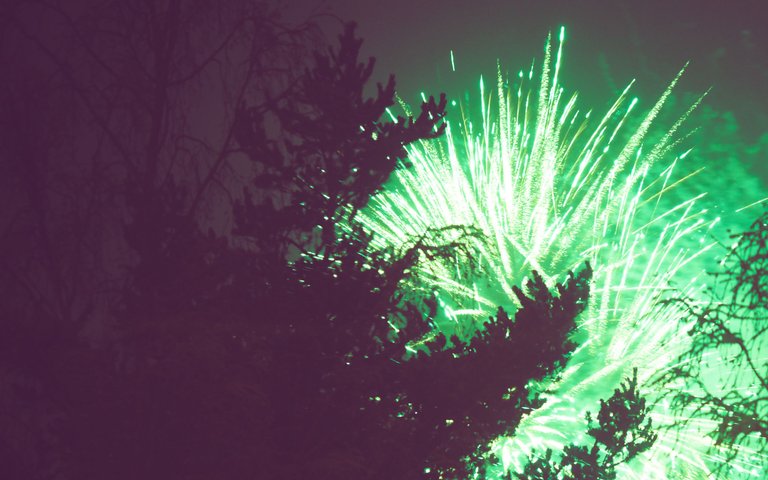 No.... it was something else.
I picked up my phone, looked at the markets and there it was: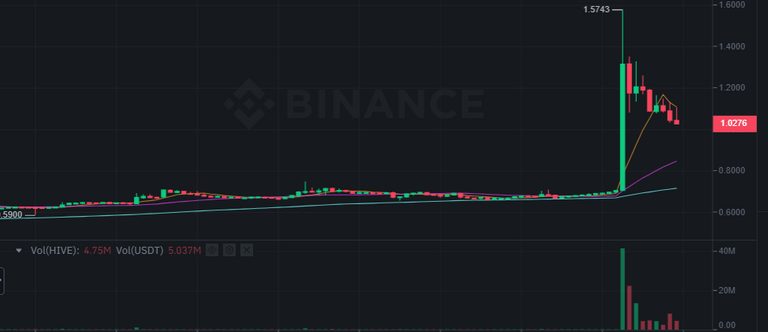 I had lost 130,000 dollars!!!
Fuck.
My wife will never get that foot treatment she so badly needs.
Ok.
So, I haven't lost 130K, it is just that at the high of 1.57, my account was worth close to 400K and now it is more like 270K, so technically if I had it all liquid, I would have been able to sell at the peak and then turn it around for a 30% gain in tokens - however, that also would have left me exposed to not having any Hive at all, in the case of next week it going to 4 dollars. Some people like to take these risks - I am not one of those people - though I don't mind playing with small percentages here and there to feel like I am playing the game.
While writing this so far - I lost another 30,000
Sure, my account is worth 30,000 more than it was when I started, but it is down from the high of the pump a few minutes back. This is crazy.... That means...
I have lost 160,000 dollars!
Obviously, this is all tongue in cheek, but I do find it interesting how perspective matters a great deal to the way we feel and I think in crypto it is common to have elation of a large pump, but because it usually goes unrealized, there is the deflation of lost potential. My account is worth 100K more than it was yesterday, but focusing on what it was worth for a few moments makes it feel far smaller than it actually is.
Size matters.
This is just a precursor of things to come though and while it isn't all upside, it is looking good for the end of the year. I did manage to get a few sells in and if it keeps heading down, I will get some buy back to increase my holdings, which is my goal for Hive.
In my opinion, there is a lot of value to be captured by the growing Hive ecosystem and at least for me, stake matters from a community perspective. From a financial perspective too, since there are things like curation returns to consider, investment opportunities to take advantage of - air drops too. If Hive settles at around one dollar for a bit, my curation returns will be sitting at around 50 dollars a day - which is phenomenal in many ways, but what is spectacular, is that it also means 50 dollars a day are going to other people in the ecosystem.
While not always a factor, I am more likely to support people who both have good posts and are Hive positive, because I am invested into Hive. This means those who power some up and are growing their account, even if it costs them short-term. Sure, people can say "I have to live off Hive..." which is fine, but as someone looking long, I also have to consider the Hive of the future and want decent staked people who are positive on Hive in the ups and the downs, rather than the "shillers for votes" in the highs, who very quickly become "complainers" in the lows. People can complain all they want of course, as that is their prerogative, but I don't have to support it - I don't have to read it at all if I don't want to.
This is part of the game on Hive, as it is a community meaning there are social aspects to it too. I completely understand why so many people prefer to trade in Bitcoin and other blind tokens, because they don't have to think about anyone else. Trading on an exchange is between people, but those people are never known, removing any social considerations, so the "behavior" of the buyers and sellers, who those people actually are - doesn't matter.
I make a trade and I could be buying it from a "saint or a sinner" and I have no visibility on which. The person could be selling to feed their family, or buy supplies and rent a car to go on a killing spree because someone at work joked about their penis size. People don't have a lot of skin these days - even fewer have enough to put some skin in the game it seems.
But, that is changing.
With each market drive up, more money is flowing in and investors are looking increasingly toward projects that have real-world value, which includes a community of users who are keen on supporting it. Hive is increasingly becoming valuable as a hub of nodes that supports all kinds of communities upon it. Yes, currently the largest and most valuable by far is Splinterlands, but LEO is no slouch and is building in a different direction to cater for a different type of user - but there is overlap between the userbases. Both of these also are affected in some way by the markets and both benefit from the free transactions on Hive. As Splinterlands grows, a decent diversification path for an investor who rents might be to add to the TVL on Cub Finance and when Project Blank and the other various sub communities of LEO form, they are likely to end up investing some of their growing wealth into Splinterlands too.
If I didn't have a significant amount of value ticking away in Cub, I don't think I would have been as comfortable adding as much as I did into Splinterlands. similarly with Hive, I wouldn't have been as bold buying as many packs if I had less Hive. This is because for me, not only does the HIVE token matter, but the Hive community matters too, which is why while I have no visibility on the people on the exchanges, I like having visibility with Hive people.
Increasingly, crypto is going to expand further than the "finance" narrative and productize far more, which means that in the future, people are going to be important, not just ROI. This of course gives investing into where people are going to be and all of the things people are going to use. a very high return rate.
Interconnected, interoperable, intercommunity, interpersonal, intercultural...
Interesting.
I wonder how much I will lose tomorrow.
Taraz
[ Gen1: Hive ]
Posted Using LeoFinance Beta