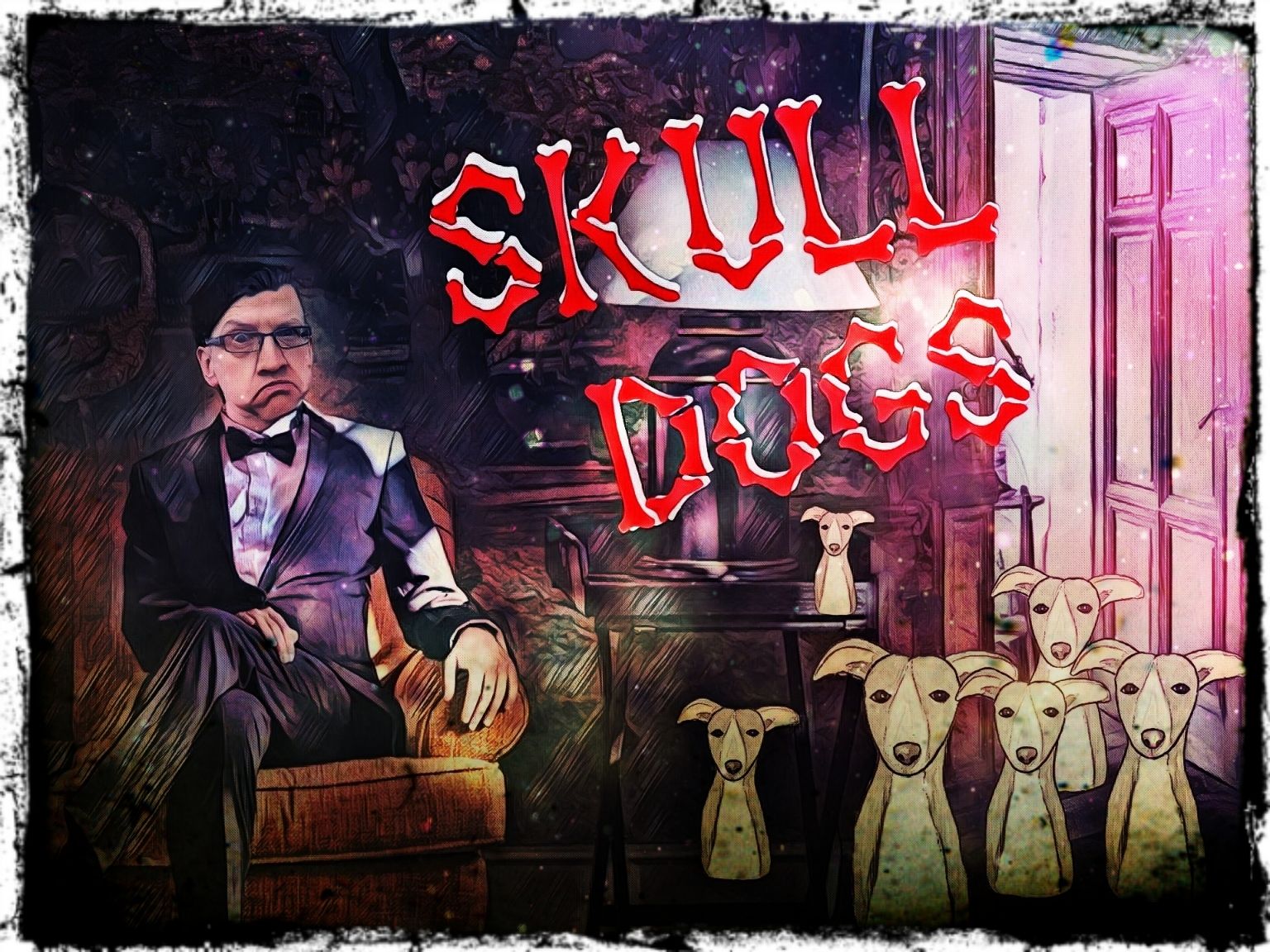 What the hell is that you are drinking?
El-Jefe sputtered as I quaffed heartily from my glass.
It was our Friday afternoon catch up call. A call in which we both made a futile attempt at sounding interested in work and planning for the upcoming week.
Huh, what do you mean?
I retorted as if he had just caught me sewing a series of small cat vaginas together into a fetching bunting for the upcoming Cats of Spring parade.
What do you mean, what do I mean? It's bloody well obvious what I mean?! What is that, that in your hand?!
El-Jefe jabbed a finger at the glass in my hand which was no mean feat given that he was looking at me on a pokey laptop screen.
Oh this?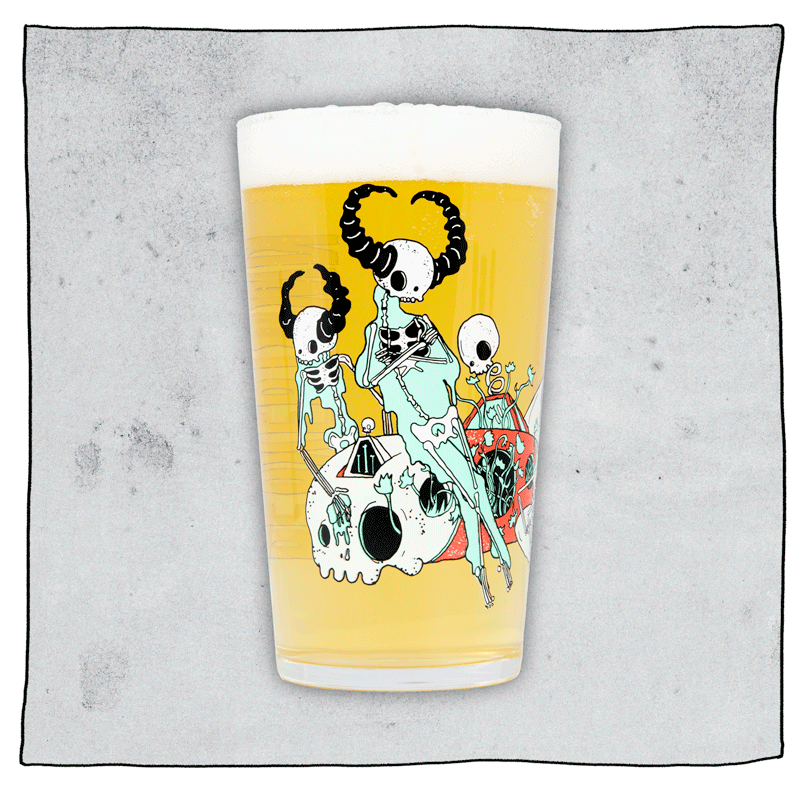 I turned the glass in my hand so that the amusing horned skull nonsense on it was fully visible for the Jefemeister.
I do have a weakness for a nice glass it must be said

You like it? You can get them online. I will send you the link if you like? We can be the Skull Dogs!! Raaar!

I chortled and raised my glass in a clashing Viking salute to him as if we were two hairy Northmen feasting over our fallen foes.

The what?! The what dogs? I don't think that would be very appropriate.

El-Jefe made a flubbling noise with his ample jowls and shook himself like a particularly wet Otter.

But no, no. That is not what I meant. I meant what is in the glass? What are you drinking?

The furrows on his brow became so deep his forehead looked as if it was comprised entirely of buttocks.

I looked at my glass and then at El-Jefe on the screen.

Ah... I get you. You are wondering what I am drinking? Well, that is simple, my soon to be fellow Skull-Dog. It is Kombucha. Salted Lime Kombucha, to be precise.

I took a sip of the straw-coloured slightly fizzy liquid.

Mmm Mmm, delicious.

El Jefe looked like someone had asked him why the cow had crossed the road.
...to get to the MOO-vies!

Komboooocha?

He rolled the word in his mouth like a cough sweet.

And what the hell is Kombucha?

To say he looked suspicious would be a masterclass in understatement.

Kombucha? You mean you have never heard of Kombucha? It's... it's like a fermented drink or something.

I waved a hand around breezily as if telling a removal man to just put that box over there.

A fermented drink? But what's in it?

El-Jefe hunched forward.

What's in it? Erm, I dunno... fungus or something? Might be mould, maybe?

To be honest I was not sure. I remembered something about the Mother but that might have been Apple Cider Vinegar. Was it bacteria?

Fungus? Mould? Ugh, Boomdawg, you are an odd one at times.

El-Jefe's face broke out in a huge smile.

Hang on a minute though.

He stood and went off-camera. I heard the unmistakable sound of a can opening and then he marched back into frame with a pint glass full to the brim with some cheapish looking lager.

Aye aye, boss-man. Now, what is that you are drinking?

I asked with an eyebrow crooked heavenward in a way that Spock would be proud of.

Oh this. It's just some... Kombucha. Cheers!

El-Jefe winked at me and raised his glass for a big foamy sip.

I raised mine in return and smiled feebly.

El-Jefe winking and joking and even worse, drinking beer on the job?

I'm getting too old for this shit.