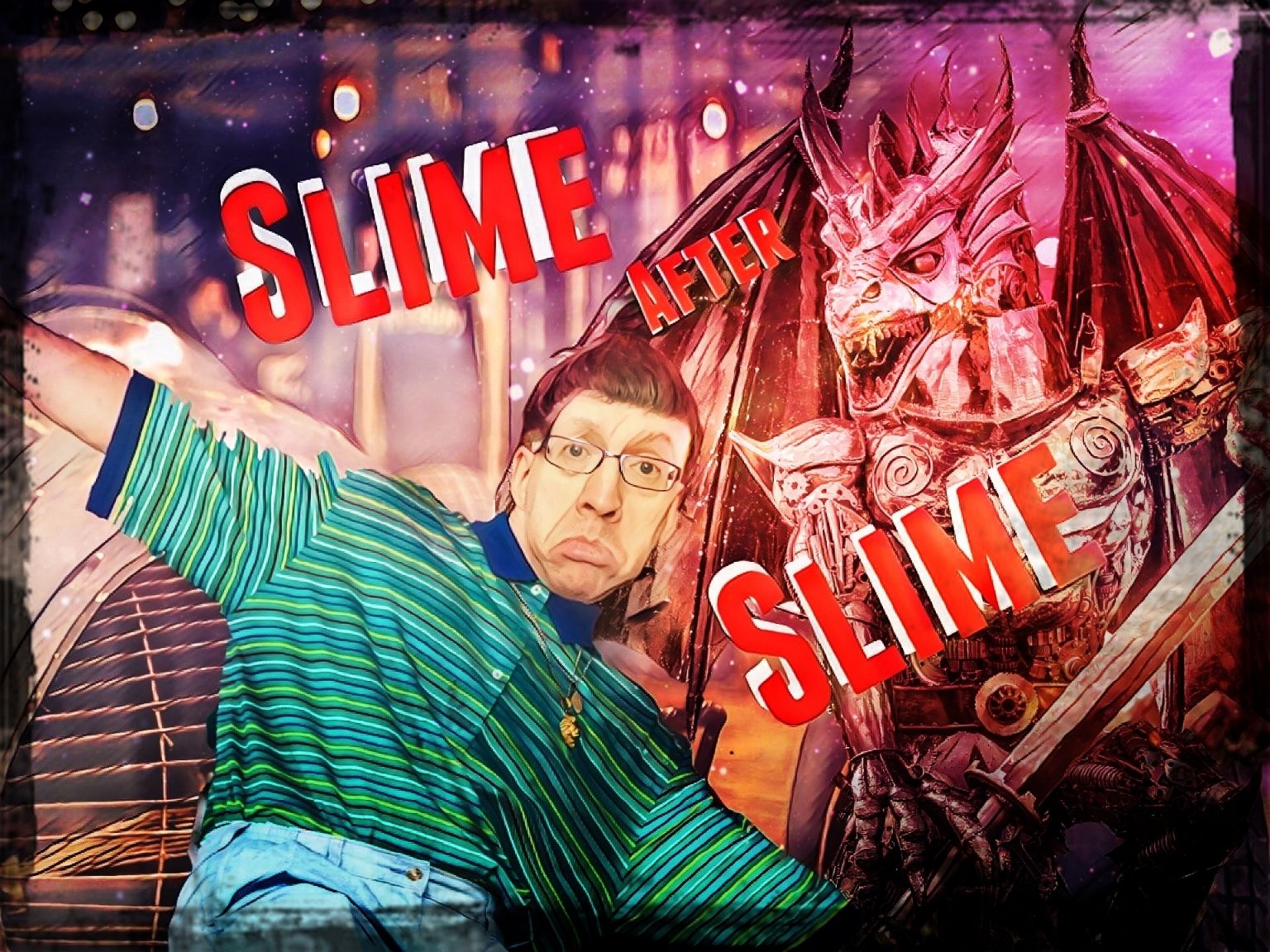 You've got a slimy mouth.
I yelled disgustedly from the Kitchen.
I beg your pardon?!
Yodelled the Good Lady in response from the lounge, indignation colouring her tone as if I had accused her of touching old men's bottoms in the Supermarket again.
Never has an old man looked happier at the combination of happenstance, accident and lady-finger fondling that caused 'The Incident.'

Your mouth. It's slimy, a slimy fetid thing. Ugh.

I fought down the gorge as I cleaned her environmentally conscious, canary-yellow steel canister that she called a coffee cup.

The damn thing resembled an artillery shell, albeit one painted bright yellow, more than a coffee cup. Or perhaps something that would be used to transport toxic waste. The lid at the top of it was the part that was giving me the heebs.

It was a stainless steel disc with a slitty hole in it. The slitty hole was where the smeggy dregs of dried coffee and mouth slime had congregated into a foul smooky gook that stubbornly clung to the cup, like menstrual clots to an unwitting man's penis after some parting the Red Sea action.

I shuddered as memories of the times I had been Moses washed over me.

In particular that one time where it literally looked as if an eviscerated skinless rodent was clinging to my proud boofter.

How dare you say I have a slimy mouth?! That is not very nice, is it?

The Good Lady had marched into the kitchen with her hands on her hips like some kind of mental Russian ballet Dancer.

I turned and waggled the offending coffee cup lid at her.

Look at this? How does it get so minging? I mean really? There is only one possible answer and that milady, is that you have a filthy slimy mouth.

I made a gagging noise like a bullfrog eating a wasp.

I do not have a slimy mouth! How dare you? Look at it! Look at my mouth, it's cleaner than yours!

She opened her mouth wide and yawned it at me like an amorous hippo.

See?

She fixed me with one of her famous, I'll make you wear condoms again faces.

I made to speak and then thought better of it. The idea of making balloon animals in the dark again really wasn't too appealing. I looked down at the lid again, something mooky twitched on it.

Huuugggh. But honestly, look at this clingy brown muck I'm having to clean. It's like doing nappies again!?

I tossed the lid back into the soapy water behind me where it sunk with a phlegmy burp under the surface.

Oh Daddy-Bear, did someone have a few too many beers last night? Is someone feeling a wee bit grumpy-wumpy?

She stepped close to me and planted a dainty kiss on my cheek.

If my mouth offends you then perhaps I had better keep it all to myself...

She drew back and looked at me in the same way a lapdancer looks at a fat man's wallet.

I made to deny the ridiculous claim of having too many beers and then remembered the way too many beers that I had had the night before. Oops.

Should I confess that yes indeed, I had drunk a tad too much? Or should I seek some other avenue of escape that left me looking saintly and still eligible for some lip tom-foolery?

Grumpy? Me? Oh no, my sweet. I am feeling just dandy. You know, now that I think on it, you don't have a slimy mouth. It must have been the kids playing with your cup!

I smiled my most winning of smiles which despite being all about the win had still not won me the lottery.
Of course, buying a ticket might help...

The Good Lady smiled and walked away trilling a little tune to herself. No doubt imagining a great victory in the never-ending war that was marriage.

I watched her go and shook my head in resignation.

The depths a man will stoop to for a slimy mouth.