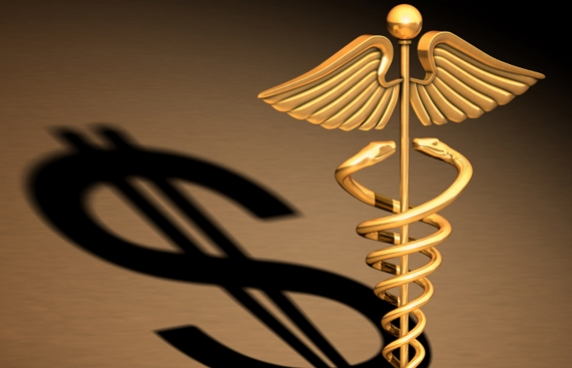 When I read the Wuhan study in Feb 2020 I was mortified by the monkey kidney & foetal cell-lines which were used as a "culture" before rt-PCR amplification. Isolation was never satisfactory at any stage thereafter.
I honestly felt sick.
The genome sequence was computed from this.
I set about proving that the vaccine has been created from a computer generated genomic sequence & not one isolated from an infected person, either in Wuhan or anywhere else in the world since.
The Pfizer BioNTech vaccine was approved by UK MHRA (Medicines and Healthcare products Regulatory Agency) & I initiated a polite exchange of emails with them as follows: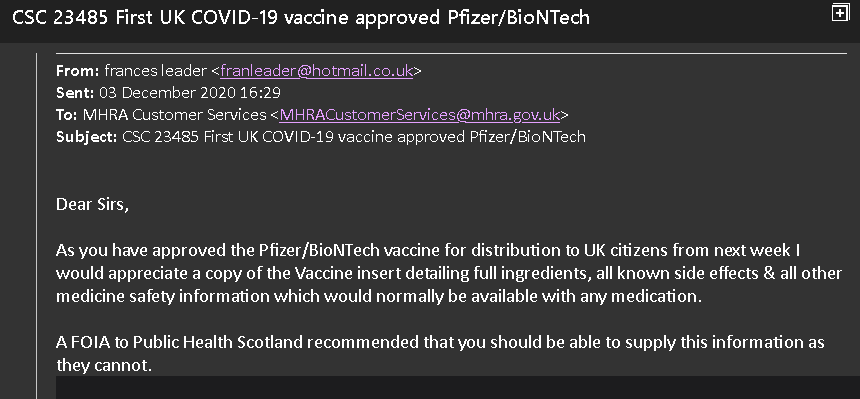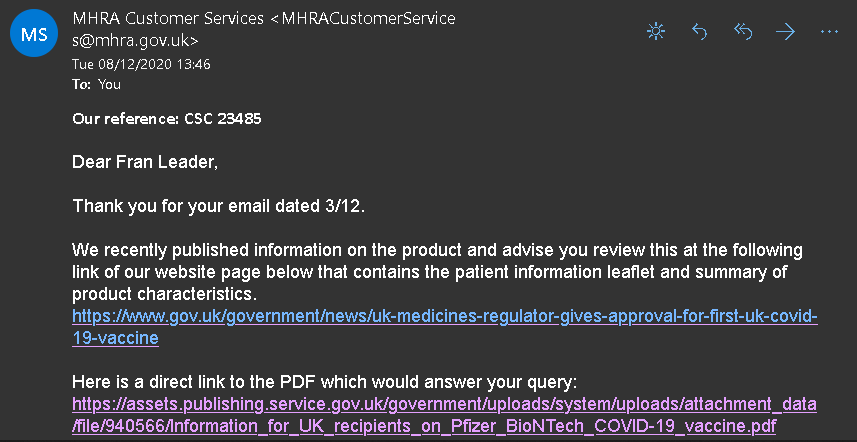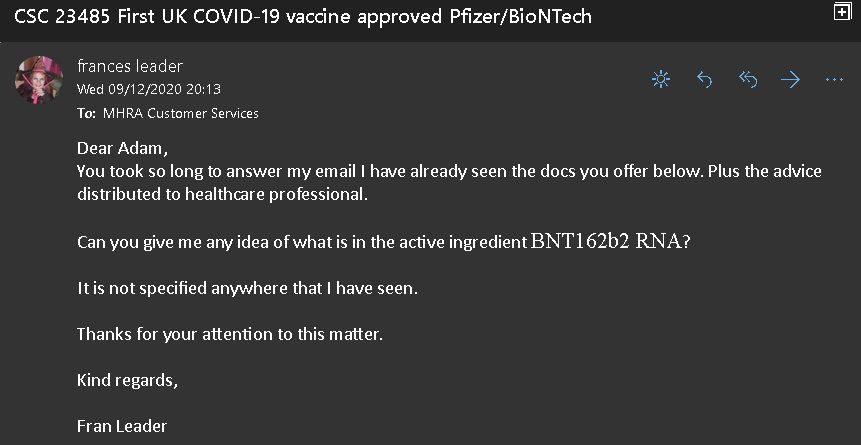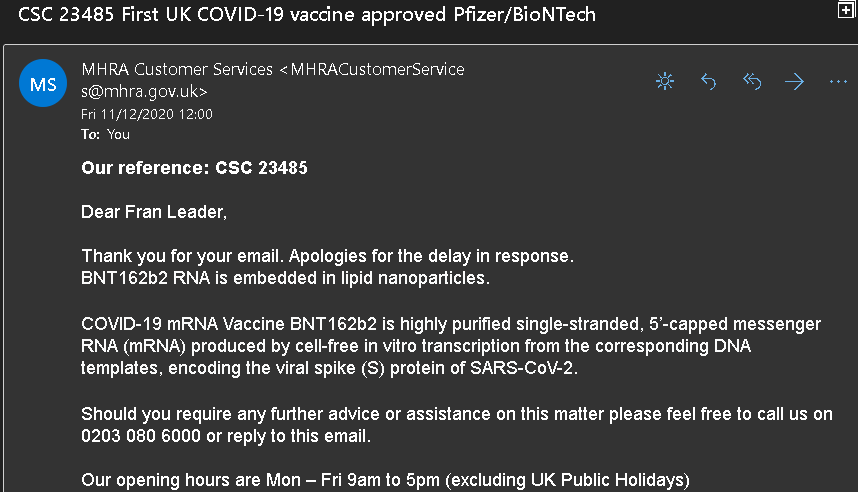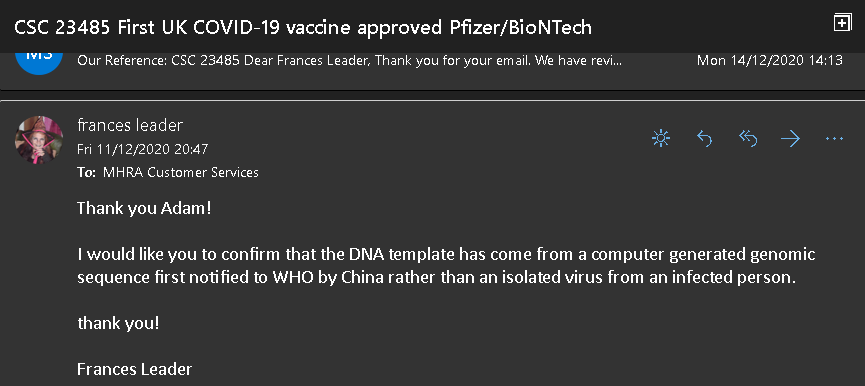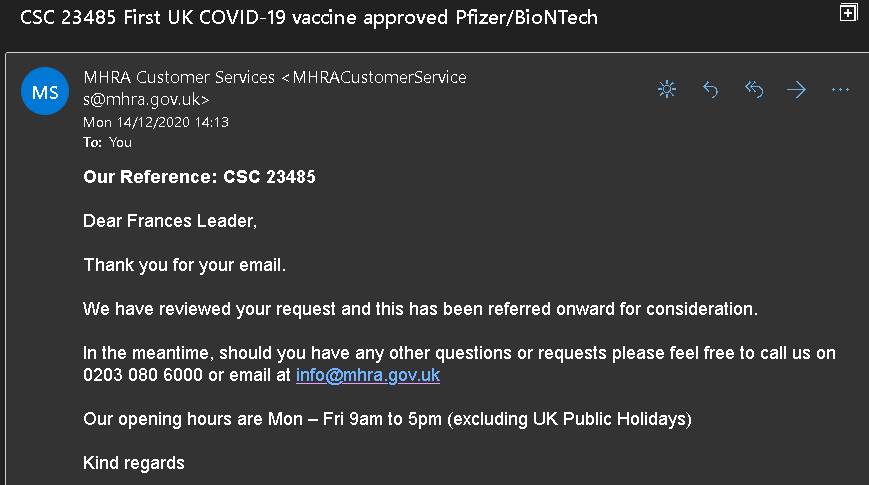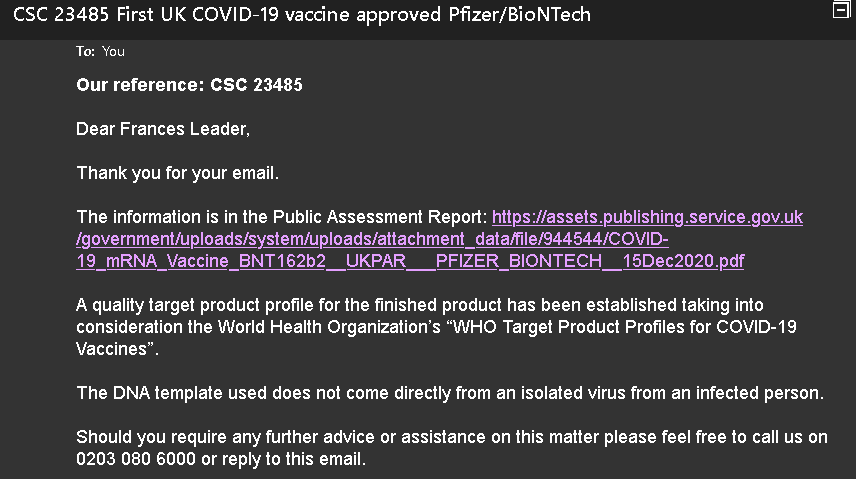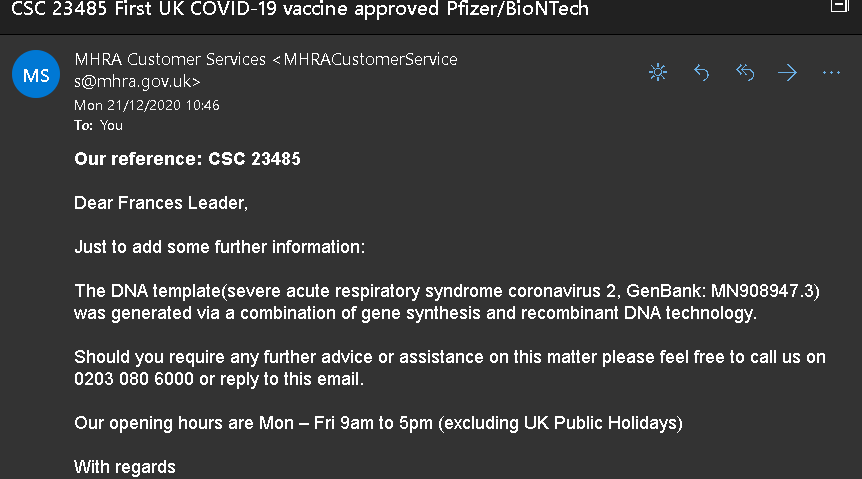 I posted this tweet onTwitter on 24th December 2020 & my account was immediately & summarily suspended without explanation. I have appealed to Twitter to restore my account (25th January 2021) but have no reply so far:

WITHOUT A PURIFIED SAMPLE VIRUS UK MHRA CONFESSES THAT THE PFIZER VACCINE mRNA ELEMENT IS A COMPUTER GENERATED GENOMIC SEQUENCE AMPLIFIED FROM A RNA FRAGMENT FOUND IN ONE EXPERIMENTAL STUDY FROM WUHAN (Feb 2020).
NO SIMILAR VIRUS HAS BEEN ISOLATED ANYWHERE IN THE WORLD SINCE.
THE VACCINES ARE CREATED USING A COMPUTER MODEL!
AFTER NEIL FERGUSON'S CATASTROPHIC COMPUTER MODEL TOOK THE WORLD INTO A SPIRAL OF LOCKDOWNS, MASKS & ABJECT FEAR - HOW MUCH FAITH HAVE YOU GOT IN A COMPUTER CREATED "VIRAL" SPIKE PROTEIN BEING INJECTED INTO YOUR BLOODSTREAM?
Several followers asked for sight of the original exchange of emails & as twitter suspended me over this revelation I decided to create this article which, being on the blockchain, is safe from deletion.
Thanks to all followers on all social media channels for disseminating my work.
Much love as ever
Fran
xx
POSTSCRIPT (02/02/2021)
Why did NBC reporter Mackey Frayer not pay the slightest attention to this statement?
A non-isolated virus means that scientifically the existence of this supposedly deadly virus has never been proven. The whole pandemic stands and falls with this proof.
The full broadcast Back to Wuhan with Mackey Frayer can be watched on Youtube and starts at 11:36.
Leading Corona researchers admit that they have no scientific proof for the existence of a virus.
The claimed SARS-CoV-2 virus is only an alignment, a computer model.
The end of virology is only a single control experiment away!
These questions make every virologist nervous.
Where is the SARS-COV-2 isolate?
(video)

POSTSCRIPT 2
Read this article on OffGuardian -
"Even the Robert Koch Institute and other health authorities cannot present decisive proof that a new virus named SARS-CoV-2 is haunting us. This alone turns the talk of dangerous viral mutations into irresponsible fearmongering and the so-called SARS-CoV-2 PCR tests definitely into a worthless venture."
https://off-guardian.org/2021/01/31/phantom-virus-in-search-of-sars-cov-2/
----0----
List of related articles I have written on COVID19 & its causes:
https://hive.blog/worldnews/@francesleader/the-ignorance-spell-explaining-how-mrna-vaccines-work
https://hive.blog/worldnews/@francesleader/welcome-to-the-zombie-apocalypse
https://hive.blog/worldnews/@francesleader/vaccines-for-a-virus-which-has-never-been-isolated-this-is-not-science
https://hive.blog/news/@francesleader/no-one-has-proved-that-covid19-exists-a-collection-of-the-evidence
https://hive.blog/worldnews/@francesleader/covid19-the-greatest-hoax-in-history
My series "Plague of Fear 2020" took a year to complete.
Here are the links to all 7 parts:
In Part I of this series of articles, I described the shocking effects we all experienced during the first half of 2020. The surprises, lockdowns & fearmongering in the media over the so-called Coronavirus outbreak.
https://steemit.com/news/@francesleader/the-plague-of-fear-2020
In Part 2 I diarised the events & clues we were amassing during July 2020. The pandemic we now call #COVID19 began to be better understood & I was able to introduce the accumulation of EMFs as a potential cause.
https://steemit.com/news/@francesleader/the-plague-of-fear-2020-part-2
In Part 3 I built on all that we know with daily updates & news items as they arose.
https://steemit.com/news/@francesleader/the-plague-of-fear-2020-part-3
Part 4 discussed the psychological tools that have been used to terrorise the world & their impact.
https://steemit.com/news/@francesleader/the-plague-of-fear-2020-part-4
In Part 5 I lifted the lid on the players behind the scene & their entire GLOBAL RESET PLAN.
Disturbing Addendum (part 6) introduced a secret plan shared by those in the know.
https://hive.blog/news/@francesleader/plague-of-fear-2020-disturbing-scenario-addendum
In Part 7 I mirrored Steve Falconer's work:
https://hive.blog/worldnews/@francesleader/plague-of-fear-2020-part-7-the-nail-in-covid-s-coffin
Steve Falconer followed that up with a brilliant video:
https://www.bitchute.com/video/IJIoilKlUk1o/
AND!!!
You can hear me discussing the New Pandemic Era with Mark Windows here:
https://www.bitchute.com/video/LIqwlUrFs7db/
13th August 2021 - UPDATE
https://rokfin.com/post/48276 - Video
Pharmakeia: Drugs & Black Magic in the End Times
Including an explanation of the origins of the Caduceus.
----0----
UPDATE 02/11/2021
Due to heavy traffic causing crashes on the first two copies of this article I have created this, the third with updated links to other recent articles I have written on the subject.
Please see:
https://hive.blog/informationwar/@francesleader/the-virology-deception
https://hive.blog/gems/@francesleader/live-long-and-prosper
https://hive.blog/proofofbrain/@francesleader/c-u-n-t-s-corruption-usury-narcotics-terrorism-and-subversion
https://hive.blog/proofofbrain/@francesleader/here-comes-world-war-three
I would like to sincerely thank all my followers on social media for persisting in sharing this information which has been so heavily censored since Covid19 first reached our ears. Many of you shared it even knowing that you risked being suspended, as I was..... I love you all so much for doing that.
----0----
You can find me on
Facebook: https://www.facebook.com/franceselaineleader
Twitter: https://twitter.com/DorsetGrannie
Minds: https://www.minds.com/francesleader
Odysee: https://odysee.com/@FrancesLeader:b?&sunset=lbrytv
Email - [email protected]
Contact me for access to my Discord server.