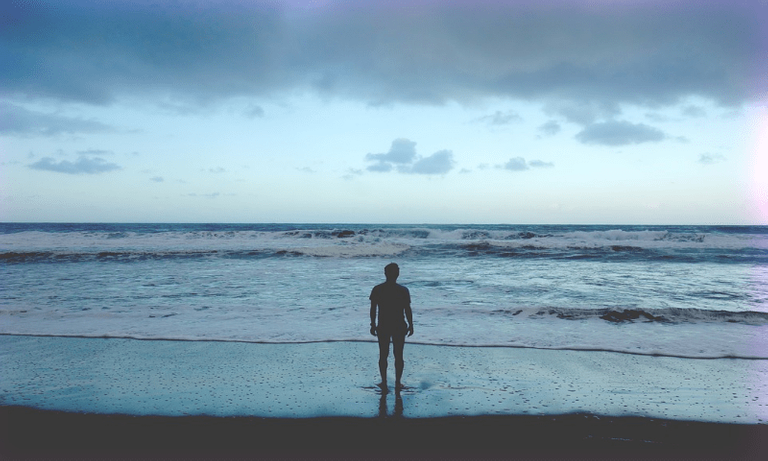 "I feel/am lonely" is a ubiquitous statement nowadays. It's on social media, on blogs as well as in online and offline conversations. The kind of loneliness I am referring to here is not that which results from physical social isolation. It's the one you feel despite having social connections, a job, family interactions and even a romantic partner. You know it because you've experienced it before, and I have too. Chances are that we're both going to experience it again in the future. Psychologists and philosophers have a fancy name for it: existential loneliness.
I feel concerned (and bothered) about how this ubiquitous loneliness is discussed out there. First, because, I believe, this sentiment is oftentimes confused with emotional dependency. Secondly, because in the rare case that feelings of loneliness arise from reasons unrelated to approval or acceptance seeking, it is perceived as a curse from the gods. This is no surprise though, a quick internet browse will soon inform you that your existential loneliness is a sign of mental health problems, and in case you spend a few more minutes on it suicidal ideation will soon crop up on the webpages. No wonder why it feels like a curse. This is intimidating stuff indeed!
But it doesn't have to be.
Fear of Disapproval.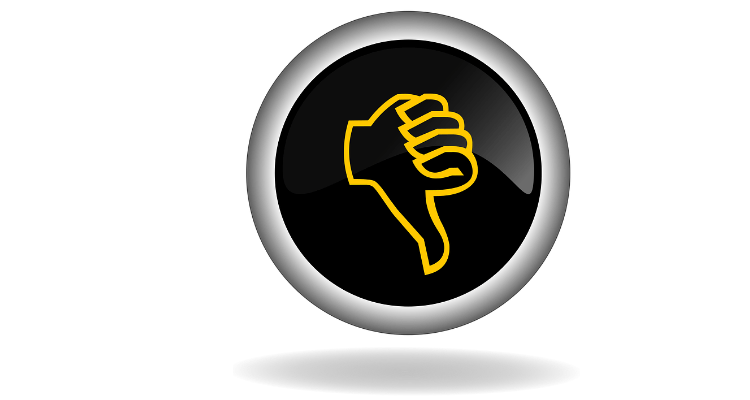 The first time Jacob experienced loneliness (or what he thought to be loneliness) was when his mother died. He was 19. He was the light of her life. In Jacob's mother's eyes he couldn't do anything wrong. She always, always approved of what he did. He was, after all, a good boy. But when she wasn't around anymore. He was hit by a harsh reality: nothing that he did appeased his father's discontentment. Jacob felt worthless. Then he just stopped trying and hid behind books and video-games. He said that he was very lonely. But at least he was shielded from his father's eternal disapproval.
It took him months to understand that for 19 years of his life his sense of self-worth was based on his mother's admiration and endless acceptance. Now that she was gone, so was his self-value and self-esteem, which he then tried to compensate through gaining the approval of others. This is dangerous territory. Looking down on yourself every time someone disapproves of you makes for an existence of mood-rollercoaster. This sort of emotional dependency makes you very vulnerable to how others react to or say about you. No wonder why those who have such approach to life tend to hide away. It's much less painful. But it's also very lonely.
So, are you lonely or dreading disapproval?
Or, are you lonely because you dread disapproval?
Those who fear disapproval do so because they tend to resort to the following rationale: "That person disapproved of me. This means that everyone will. I'm no good!" Such overgeneralised mode of thinking poses an overwhelming threat to one's emotional well-being. Plus, I trust you can see how irrational this notion is (Jacob did)! Obviously, there are situations when the disapproval of others surely reflects an inappropriate expression or behaviour of yours. Something which might require some self-evaluation from your part. However, in order to do so you need to have your sense of self-worth well established. Because only after overcoming your vulnerability can you bravely accept that people not only judge but also have the right to manifest their opinions about you. Just as you do about them.
Assuming your actions are constantly guided by genuine kindness and respect towards your fellow human beings, the inevitable, occasional disapproval of family members, partner, boss, friends and even strangers shouldn't be a source of anxiety and fear. Like this, your emotional well-being should no longer be dictated by the way they negatively react to you. Of course, you might feel sad. Perhaps even disappointed. But your self-value will be preserved. Consequently, you'll enjoy a much more stable mood, which in turn, boosts your confidence and interpersonal skills. You will naturally relate better to people and they will to you as well.
This sort of understanding is as powerful an antidote against loneliness as the realisation that you heavily rely on the companionship of others in order to feel good about yourself and life.
A Relationship Addict.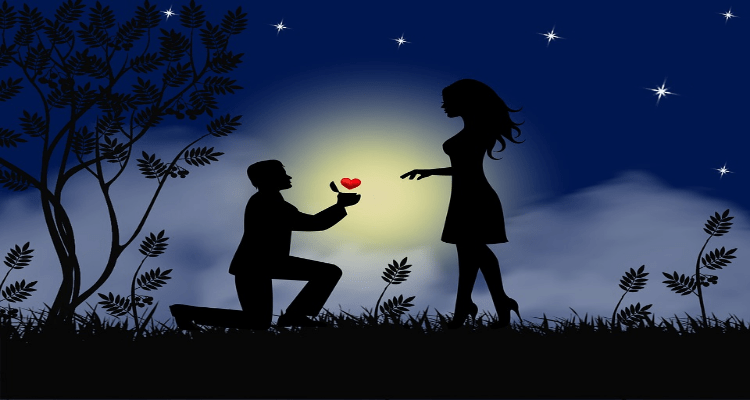 My good friend Natan is addicted to romantic relationships (he is the first one to admit it). He leads his life under the firm belief that one can only be happy if one has a boyfriend/girlfriend. No matter how many times I gently point out to him how unhappy he was when he was dating X and Y, or even how many times I challenge his logic by reminding him that there is such thing as unhappy husbands and wives.
Natan feels so desperately lonely when he's single that his greed and need for romantic love make it difficult for him to attract someone, and when he does (he is a smart-looking man) his greed and need impede him from maintaining the relationship. Why Abi? He sighs. Well sweetie, I repeatedly tell him "until you become more emotionally independent, the love you believe you're entitled to receive from your other half will never be enough. You'll always feel deprived."
Lonely or Emotionally Dependent?
Natan is taking his time to understand that the void he claims to exist within him may be a product of his deep emotional dependency. Of course, emotional dependency is innate to us humans. After all we're ultra-social animals. So, when I discuss this aspect of our nature, I do not do it in a dichotomous manner (emotionally dependent Vs. emotionally independent). Instead, I discuss it in a dimensional way (e.g. from 0 to 10). The reason why it's to your advantage to be independent to a certain degree (no to that of indifference, please!) is that you will be more confident and secure in your relationships.
The amount of love, desire and attention your partner can give you throughout your time together varies in intensity and quality for a thousand of different reasons that aren't necessarily negative to you personally. If you lack confidence all it takes for your world to collapse is for your other half to miss your phone call. Then your neediness goes up a couple of notches and there you are demanding from another person that thing which only you can find in yourself: inner-piece and calm. And here is something else about human nature I've observed, people resist to do what they feel pushed into doing. This is surprisingly similar to when an individual is actually physically pushed and immediately tenses up as not to lose balance.
Isn't this some law of psychological physics? Newton's! No? Ok.
Keeping Yourself Balanced.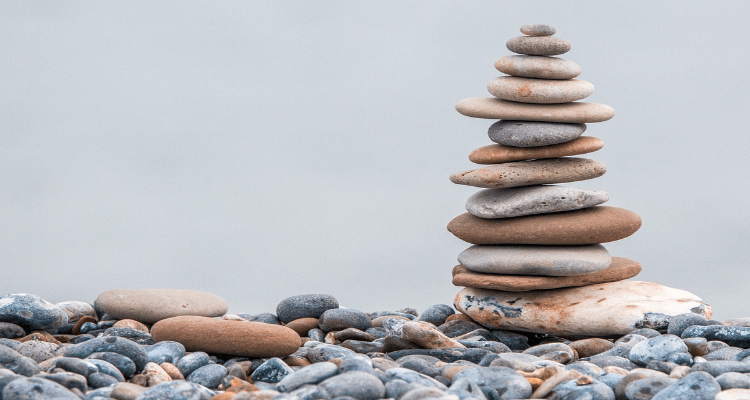 One thing that those who share beliefs similar to that of Natan's (alone therefore lonely) have in common is that when they find themselves single they lose all motivation to engage with life. For example, when they have a partner they throw dinner parties, organise getaways, go to the cinema … but, when they're single, they turn into a couch potato. "This is why you can't bear being single!" I exclaim in exasperation to Natan. "look how you treat yourself!". Sadly, when I offer him suggestions of how he could spend his nights and weekends he rebukes by saying "you just want to distract me from my loneliness."
A couple of weeks back a fellow Steemian, @holm, wrote a most touching post : What I learnt from cycling over 12.000Km alone: A story about loneliness, in which he tells us about the mental disturbances, negative thoughts, self-defeating impulses and physical pain he endured during his journey. At one point he confessed: "Not only did I feel like the loneliest man in the world, but I also could not even fucking bike." I guess we can all metaphorically relate to this!
Learn How To Be With Your Self.
Yet, @holm didn't give up. How did he manage to keep on going? My husband would say: "he ploughed through it". Well, sometimes that is truly the only way. But, first and foremost having a goal in mind really helps. @holm had one, and a very clear one. So, he went for it. Along the way, something happened. A change in thinking, in attitude, mental clarity: "I was feeling alone because I just didn't know how to be on my own in a journey like what I had embarked on."
One evening Natan asked me with a bored look "what is my goal then?". Then I replied with seriousness: "to enjoy higher levels of emotional independence and, consequently, emotional stability." Obviously, for Natan as well as for you and me at this point it becomes a matter of whether we want to achieve this.
The reason why this is an important decision is that our chances of meeting our goals are much, much greater when we understand what they are and how willing we are to achieve them.
Existential Loneliness.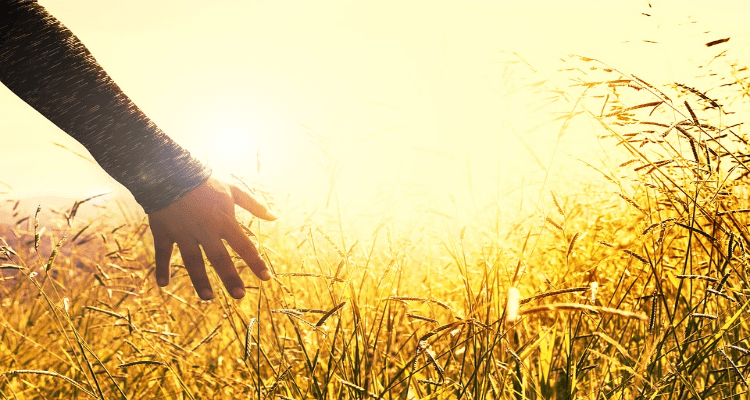 Now, if the above scenarios don't apply to you - namely, you don't seek the approval and/or romantic love of others in order to enjoy moments of uplifted mood – the type of loneliness that you may be experiencing is termed existential loneliness. Some like to describe the feeling as being on a desert island.
From where I stand, I see that there are two ways of facing your visit to that island: (1) you either focus on the distance that separates you from mainland. Or, (2) you turn to look inwards. Option 1 can be a rather alienating choice. It gives rise to despair as you just become weakened by the acute awareness of how impossible it is to make an escape. One ends up just sitting at the shore of the island staring at the void and feeling sorry for oneself.
Option 2 is, by far, more promising. Primarily because it's foolish to try to fight and resist an aspect that is innate to us humans. Existential loneliness is an unavoidable consequence of being a self-conscious, intelligent being. It comes as a psychological byproduct of all that we are unable to share with others for fear of rejection, of all the things that we left unsaid and unexpressed throughout our lives, through our relationships. But, perhaps existential loneliness is above all what echoes from that part of ourselves that we never dared to explore.
The Utility of It.
You can see how this inner-void is not necessarily a symptom of a psychological disorder. The psychological pain it brings is probably due to you having opted for the least productive option (1) of how to handle it. But, like I said right at the beginning of this post:
It doesn't have to be that way.
Through braving to turn inwards you can achieve greater levels of mind clarity and order. For, you're able to think about your life choices and values. What are the notions you hold about life's different domains? Do they stand up to reason? Or are they pre-fabricated concepts of what relationships and wealth, for example, are supposed to be? How much of what you do in life you do in order to conform and feel accepted? Doesn't that bring a sense of disconnection?
In loneliness you can truly experience yourself and who you really are. Of course, as humanist psychologists observe, individuals are never a finished product, because they're constantly undergoing transformation. And this why through the course of your life you'll pay various visits to that desert island.
So, each time you find yourself there, make it an opportunity to rediscover yourself.
---
Reference List:
Mearns, D. And Thorne, B. (2007) Person-centred approach in action, London, Sage.
Gilbert, P.(2007), Psychotherapy and Counselling for Depression, New York – London, Sage.
---


Thank you my dear reader, for taking the time to read my lenghy post. I'd like to let you all know that due to my tight schedulle, from now on I will be posting every other week. But, I will do my best to keep up with your writings here on the platform <3
All the best to you all :)
We live as we dream: alone.
J. Conrad, Heart of Darkness