I've covered a lot of alt energy scams on this blog. Compressed air powered cars, "free energy magnetic motors", water powered cars, you name it. Typically these work to some degree (or can be made to appear to), at least long enough to give a short demonstration to potential investors...but have some critical flaw that the inventor knows about, and conceals.
In the case of air powered cars, it's the range (<5 miles). In the case of water powered cars, it's that it doesn't actually run on water, but on hydrogen which is split out of the water by electrolysis. The problem being that it takes more energy do this than you get back by re-combining the water with oxygen in the fuel cell, or engine. Otherwise you could just pipe the exhaust back into the water tank and you'd have a perpetual motion machine.
This is what is meant when it is said that water is not a fuel, it is an ash. A chemical fuel (or "energy storage medium", if it takes more energy to produce the fuel than you can get out of it, like Hydrogen) is a substance which is unstable (being extremely reactive with some other molecule for example, as Hydrogen is with Oxygen) and can be made to release energy in the process of assuming a more stable molecular configuration.
That is not the case for water. It is already about as stable as any compound can be. Pointing out that it contains both Hydrogen and Oxygen ignores that they are bonded into a new molecule, having already released their potential energy in the process.
Re-separating them in order to restore their potential energy when recombined is like twisting up the rubber band in a toy airplane, or creating any other sort of imbalance which produces usable work as it equalizes. It takes more energy to do that than you get back, no matter what.
Enter: The GEET engine. Although featured widely on fringe websites like American Antigravity and other free energy, or "overunity" enthusiast communities, it does not purport to be a free energy device (like the magnetic motor also often promoted on such sites, and discussed in my investment scams article.)
Rather, it purports to run on "virtually any liquid" including coffee, beer, and even water. Where have we heard this before? The proposed mechanism behind how GEET operates differs from Stanley Meyer's water fuel cell, but seems to share some elements, such as the production of a gas the properties of which sound very similar to HHO, or "Brown's Gas" (sometimes "Klein's gas") claimed to exist by the water powered car people. You can read more about why HHO is bunk here, and see a list of "water fuel" scams here, including GEET.
David Pantone, the man behind GEET international, took over the business of promoting the GEET engine from his father Paul, who claims to have been given the technology in 1975 by an angel named 'Mrs. Cunningham'.
He received a patent for it in 1998, though no proof that an invention works as described is required in order to patent it. The patent describes a system similar to Dennis Klein's Aquygen which "increases fuel efficiency and cuts pollution by 90% by transferring exhaust heat to the fuel intake.
Pantone claims the instantaneous pressure fluctuations in the exhaust help to create a vacuum that, when combined with the heat, creates micro-magnetic forces, producing a plasma that dissociates the hydrogen from the oxygen in the carburetor." source
The appeal of these bogus technologies is strong. "Man invents car that runs on water, government kills him!" (In fact, Stan Meyer died of a cerebral aneurysm due to high blood pressure, but that's less exciting.) "Man invents miracle carburetor which gives 200mpg, but government buys it and shelves it!" and so on.
The interference of the government and oil companies is the non-falsifiable explanation they give for why their invention isn't already in widespread usage. This presses all the right buttons in the minds of people who are already deeply distrustful of the government, and if you tell a crowd of people something which confirms beliefs that are important to them, they will overlook pretty much any red flags that you may not be on the level. For example, pay close attention to the language used here:
Typically those who promote bogus technologies make a good deal of money giving talks at various conspiracy conferences, as well as selling schematics, classes and so on. Anything they can sell besides the device itself, because doing so under the pretense that it works as promised would constitute legally actionable fraud (which is why they never go into production). They do often accept investor money however, which is usually what comes back to bite them in the ass, as it did Paul.
In 2005, while living in Utah, Paul was charged with (and plead guilty to) two counts of securities fraud for allegedly ripping off investors for more than $200,000:
"Richard Hamp, an assistant attorney general in the Utah Attorney General's office who prosecuted the case, told the Report that Pantone's claims about his engine were "pure, unadulterated nonsense" — the crackpot notions of a "fraud" looking to get rich quick. The engine, for all its apparent mysteries, was really running on re-circulated gasoline left in its fuel lines or still unburned in its exhaust, he said." source
The same thing happened to Stan Meyer:
In 1996 Meyer was sued by two investors to whom he had sold dealerships, offering the right to do business in Water Fuel Cell technology. His car was due to be examined by the expert witness Michael Laughton, Professor of Electrical Engineering at Queen Mary, University of London and Fellow of the Royal Academy of Engineering. However, Meyer made what Professor Laughton considered a "lame excuse" on the days of examination and did not allow the test to proceed.[3] According to Meyer, the technology was patent pending and under investigation by the patent office, the Department of Energy and the military.[citation needed] His "water fuel cell" was later examined by three expert witnesses in court who found that there "was nothing revolutionary about the cell at all and that it was simply using conventional electrolysis." The court found Meyer had committed "gross and egregious fraud" and ordered him to repay the two investors their $25,000 source
Investment scams always end this way. Some manage to keep the game going for many decades, like MDI with their AirPods (The compressed air car, not the wireless Apple headphones). They keep releasing promotional materials claiming their cars will be available in the next 3-5 years. When that deadline elapses, they change the year. Over and over, since 2001:
There's a pattern to how these guys operate. When you have seen as many of them come and go as I have, you develop a nose for it. GEET ticks all the boxes:
"The government/big oil is stopping us from going into production". ✓
"We won't sell the device, but you can buy classes/plans" ✓
Conviction for defrauding investors, explained away by #1. ✓
Water fuel, "Brown's gas", HHO, "Klein's gas", etc. ✓
Absence of independent testing by qualified engineers/chemists. ✓
I hate to say all this, because what happened to Paul was predictably brutal. Already not in great health, physical or mental, the trial took a huge toll on him. He suffered a number of worsening conditions while imprisoned, and was able to escape sentencing only because he was determined to be mentally unsound.
During this time he amassed a movement of followers, GEET Friends, who picketed outside the courthouse and accused the government of torturing Paul for daring to disrupt the status quo. It is easy to see Paul as a friendly, eccentric old man who was having some fun tinkering in his garage, except that he took a great deal of money from investors under the pretense that his technology really worked as described.
One of those GEET friends, @fulltimegeek, has taken it upon himself to flag all of my posts, because I flagged @geetinstitute. His flags take away about $10, which is the majority of what I make on any article these days, depriving me almost entirely of Steemit income. Was I wrong? There's a variety of opinions on when it is justifiable to flag. I go by the criteria that Steemit use: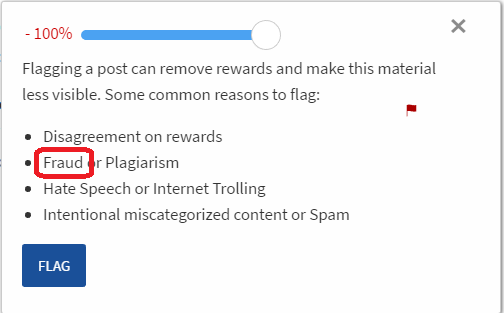 GEET is fraud. @geetinstitute aka David Pantone is using Steemit as a platform to attract more rubes, either to give him investment money or to spend $300 on his "GEET technology classes", and $30 on a PDF of plans for building your own GEET engine.
Of course, if you build one and it doesn't work, "it's your own fault because you built it wrong". Or you'll be accused of being a paid government/fossil fuel industry shill. (Never mind that it makes no sense for electric cars to be widely sold today by major brands, but an engine which still requires fuel is suppressed.)
There are of course also many videos purporting to show that it works, but all by the same few accounts. Like American Antigravity and channels run by or affiliated with the GEET Institute, like GEET Newsletter, as well as a few GEET Friends.
Why do I care, you ask? Why do I make it my business to identify, expose and undermine scams? If you're a long time reader, you will know I attended a fundamentalist Christian middleschool. Just because it was the only private school in the area, and my dad (perhaps rightly so) did not think much of public education.
There, I was shocked to be taught young Earth creationism as if it were fact. When I defended evolution, I was mocked mercilessly for it, even after I stopped. Being young and in a tender, formative place emotionally speaking, this was a lot more injurious to me than it would've been had it happened today.
I relented, and pretended to accept creationism. It gnawed at me, having to answer test questions in a way I knew to be false. They made a liar out of me, and it stung. I was eventually awarded a certificate for "most improved". What a joke. I felt so ashamed of myself for being bullied into going along with a lie.
As a result of that experience, I swore never to let that happen again. I swore I would stand up for truth, and pit myself against every fraud, throwing my very body onto the gears if necessary. It has cost me dearly, many times. Many frauds have legions of emotionally invested, devoted followers who swarm naysayers like angry ants. They may have good hearts and the best intentions, believing they're doing what's right, but have been deceived.
People like that took everything from me. They have stalked, harassed and sabotaged me, but I am still here. I will not be stopped that way. I am the uncrushable bug, and a liar's worst nightmare. Even if it costs me everything, even if they come and take away my last dime, I will continue to stand up for truth and to fight against fraud wherever I see it.
If you are so inclined, please help out by resteeming this article. I need that way more than upvotes right now, which are canceled out anyways by @fulltimegeek's flagging. Reporting this on SteemitAbuse would also help.