Look at this funny fella
That is what my daughter said when she came across a ladybird crawling around the blades of grass. We have done nearly zero renovation work and spent the day away from home for a change instead. But since I haven't got around to looking at those images yet, I thought I'd put these up instead.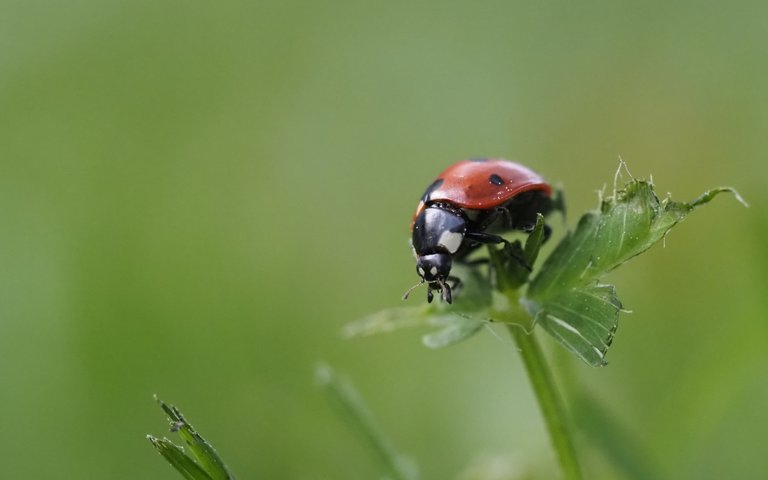 I am always on the lookout for decent "stock" images that I can use for posts and I think a couple of these might end up being seen again, or ones similar, if I an find some more funny fellas to photograph this summer. I only use my own images (99% or more), making it hard to always find a suitable image. Sometimes when I can't find something that fits the post, I just use some random one of mine. Since I write about finance and economy a fair bit, I should really be looking for more images that can support those kinds of topics, but I also like using images that (at least for me) can tell part of the story without literally being a picture of the topic itself.
The obscure titles of my posts probably hint at this too, as it kind of annoys me when the headline is too literal and I prefer to have someone come into the post to see what it is about, and then be somewhat surprised by what they found. Too much of the internet is clickbait and structured to tell people what to look for and what to do when they see it.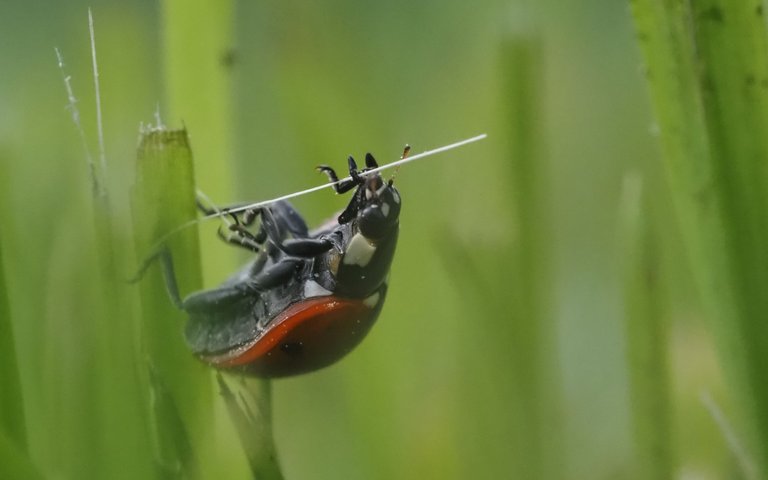 "Check this video at of a person falling over. Watch to the end, it's hilarious!"
"People are outraged by what they saw half way through this clip"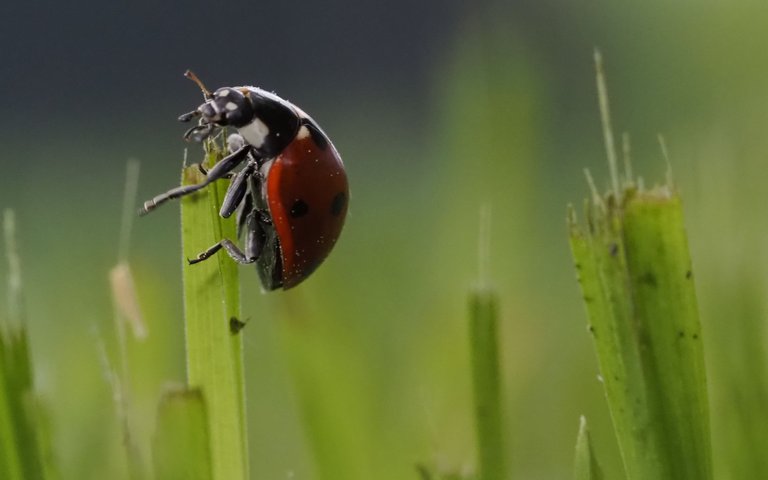 You know the type of thing, content designed for people who can't think for themselves enough to evaluate what they have seen and make a decision on how to feel about or act on it. It seems that is most of the internet now though, where many people don't seem to have the powers of critical thinking or the ability to identify subtlety and nuance. Everything has to be explicitly mentioned and then, an actionable directive given.
"Share this"
Oh, okay...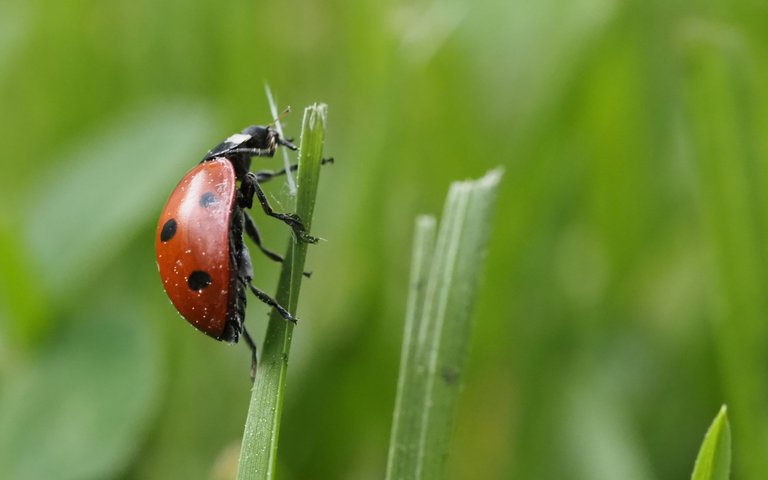 Doesn't anyone think for themselves any more?
Perhaps they don't. Maybe it is easier just to consume headlines quickly and then follow the "wisdom" of the crowd under the assumption that if everyone is doing it, it must be okay. After all, there is safety in numbers and if everyone is wrong, an individual can be wrong with everyone else and use the excuse that, it was a cultural norm at the time, so it was okay.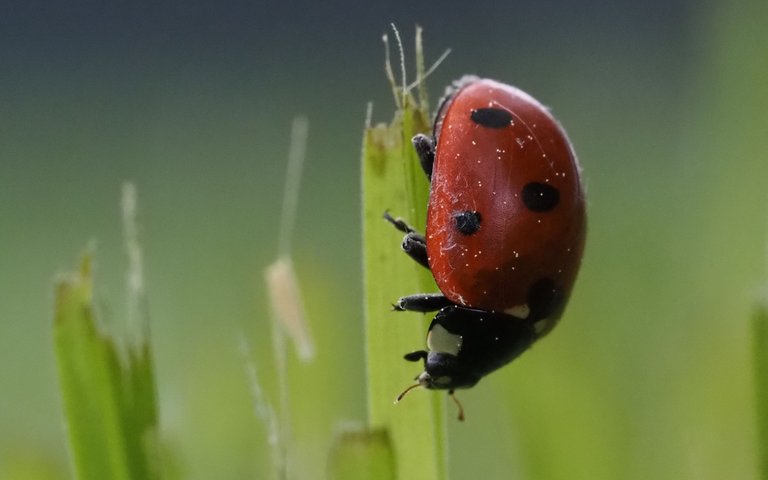 I wonder how many atrocities have been performed under the rule of;
"Everyone else was doing it too"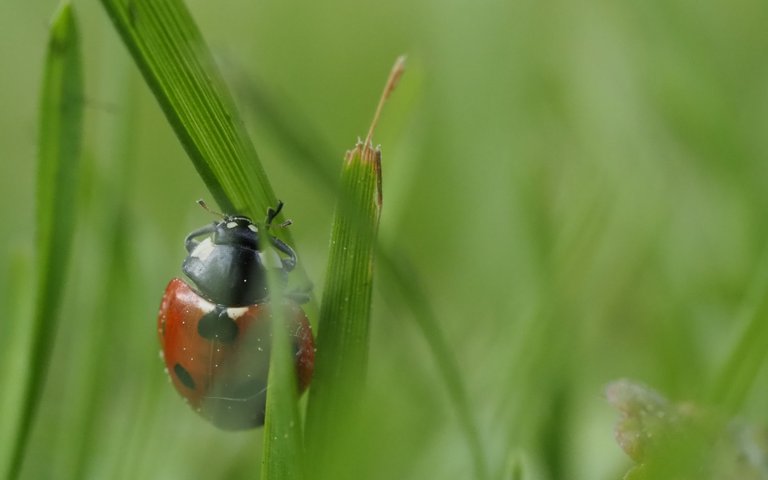 Didn't people get asked by their parents whenever they used the excuse of a following a friend;
If your friend jumped off a cliff, would you jump too?
Stupid is, as stupid does and there seems to be a lot of people who act stupidly because people in their peer group act the same. It is the willingness to not take responsibility for behavior and the funny thing is, a lot of these same people are the ones who will complain about their conditions, outcomes and say that,
"the world is not fair"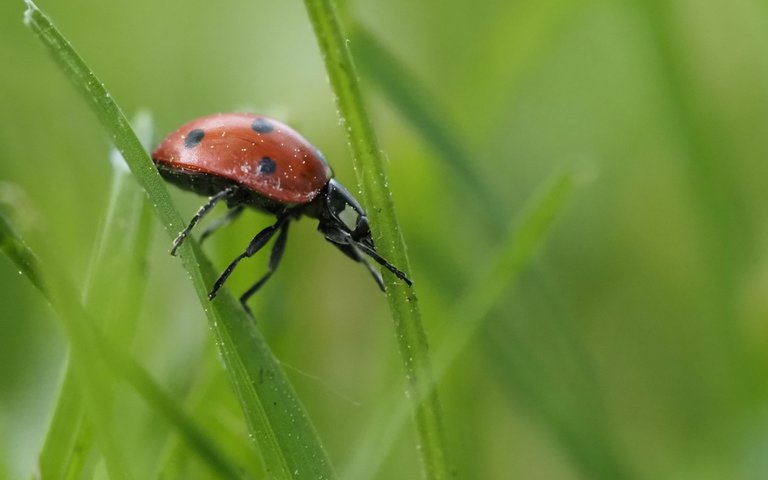 I wonder what this little ladybird thinks about all of these things and if it did have the capacity to observe and evaluate the activity of humans, would it say,
"They are pretty smart"
I would assume that from its experience and what it has to do for itself, it would think we are pretty absurd, as we have all this potential to crate almost anything, yet time and time again we fail to use it well and instead, act on the social defaults of copy paste.
Was that what you were expecting to read about this funny fella?
Taraz
[ Gen1: Hive ]