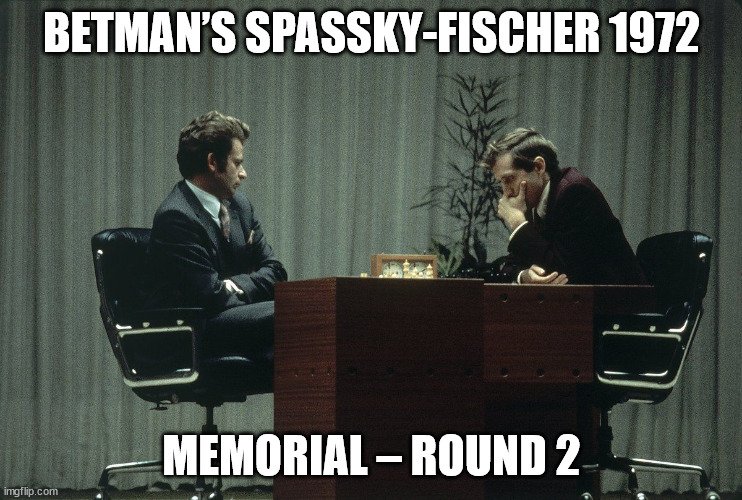 Lord, how time flies! We already have to announce the second round of Betman's Memorial Tournament, which marks half a century since the spectacular match in Reykjavik in 1972 between Spassky and Fischer…
So, on Thursday at nine o'clock we will once again be reminded of that great match in which Robert Fischer entered the legend by winning the title of World Chess Champion… who later got so sick of it that he came up with a better variant clumsily called Chess960, instead of the natural name – Fischer Random Chess.
Meanwhile,
the first part of the liquid prize since the announcement of the tournament has arrived and is $2.66.
It must be said that the prizes are mostly contributed by our @stayoutoftherz, whom Betman is happy to promote as a gold sponsor of the tournament. A big thanks to @stayoutoftherz, on behalf of everyone involved!
Those who want additional details can view the
post with the announcement of the tournament,
and the tournament will be played as usual on
LiChess,
at this link:

Господе, како време лети! Већ морамо да најавимо друго коло Бетмановог меморијалног турнира којим обележавамо пола века од спектакуларног меча у Рејкјавику 1972. године између Спаског и Фишера…
Дакле, у четвртак у девет поново ћемо се подсетити тог сјајног меча у коме је Роберт Фишер ушао у легенду освојивши титулу шампиона света у шаху… који му се касније до те мере смучио да је смислио бољу варијанту незграпно названу Шах960, уместо природног назива – Фишеров шах.
У међувремену,
први део ликвидне награде од најаве турнира је пристигао и износи 2,66 долара.
Мора се рећи да наградама највећим делом доприноси наш @stayoutoftherz, кога Бетман са задовољством промовише у златног спонзора турнира. Велико хвала, @stayoutoftherz, у име свих учесника!
Ко жели додатне детаље може да погледа
текст са најавом турнира,
а турнир ће се као и обично играти на
ЛиЧесу,
на овом линку:
---
---
---
What if you're not strong at chess? You can join us anyway, because here, thanks to
Lighteye's Scoring & Reward system,
every participant can win at least one point per round – the current value of which is around 0.25 HBD.
For those who don't know how to play chess at all, Betman has a pleasant surprise: Fischer's Chess Crash Course (
with his favorite Dubrovnik chess set
) that can make you a Champion in no time!
Шта ако нисте јаки у шаху? Свеједно нам се можете придружити, јер овде, захваљујући
Лајтајевом систему рангирања и награђивања
сваки учесник може освојити макар један поен у колу – чија је тренутна вредност око 0,25 ХБД.
За оне који уопште не знају да играју шах, Бетман има пријатно изненађење: Фишеров кратки шаховски курс (
на омиљеној Дубровник гарнитури
) који од вас може зачас направити шампиона!
---
Duration / Трајање: 8:08
---
---
Summary
• Tournament will take place on Lichess.org and will have 4 rounds with 7 games each.
• Date and time: Thursday, July 21st 2022 at 21:00 CET.
• Format and time control: Fischer Random (Chess960) 3+2 Swiss
• All liquid HBD will be distributed to the Hive member contestants according to placement criteria, and further 10 HBD will be distributed equal to all Hive member contestants. Three games minimum.
• Since the greatest name 'Rabid Rabbit Rapid' was already taken, you will have to join Betman's Blitz Blunder Barrons team, and announce their Hive and Lichess names in the comments.
Резиме
• Турнир ће се одржати на Lichess.org у четири кола са по 7 партија.
• Датум и време: четвртак, 21. јул 2022. у 21.00 ЦЕТ.
• Формат и временска контрола: Фишеров шах (Chess960) 3+2 швајц.
• Ликвидни ХБД биће распоређен такмичарима са Хајва по критеријуму пласмана, а још 10 ХБД биће подељено такмичарима са Хајва на једнаке делове. Три партије минимално.
• Пошто је најбоље име 'Rabid Rabbit Rapid' већ било заузето, мораћете да се прикључите тиму Betman's Blitz Blunder Barrons, и у коментарима објавите ваша имена на Хајву и Личесу.
---
Join and have a nice stress… time!
Придружите нам се и пријатан стрес… провод!
---
This post might be interesting for:
Овај текст би могао бити занимљив за:
---
@aakrist, @abimbola753, @agreste, @alan8a, @alberto0607, @alexmag1988, @almightymelon, @alpha, @ambarvegas, @amirl, @anadello, @anli, @anomadsoul, @apy, @arsenal49, @astrolabio, @b0s, @behiver, @bitsignal, @burnoutawesome, @camiloferrua, @cerati, @chacald.dcymt, @chessbrotherspro, @chesthetica, @cocacolaron, @cryptoniusraptor, @cryptoph0823, @darruiz, @diegofitness92, @digitalis. @ebingo, @eenriquerivas, @eliaschess333, @elprofe62, @emic, @eniolw, @eenriquerivas, @evgsk, @fairy-of-comfort, @fiona777, @fjcr, @flaws, @foxconnmars, @franciscomarval, @franu, @gabotask, @giacomone, @gingerbyna, @gravitcaper, @heimindanger, @hierro21, @hirohurl, @hive-129589, @iceblue, @iobates, @ibizaki, @jaki01, @jesusmgl1995, @jkms, @johannesboldt, @johannfrare @josesmoke, @juanmi96, @kintokris, @kreur, @levitant, @lighteye, @lofone, @lucianosky, @maciejficek, @manncpt, @manuel6, @marcusantoniu26, @masterswatch, @maverieux000, @meedo, @mister-omortson, @mrsarri, @mstafford, @mypathtofire, @nerdvana, @nftland1989, @orlanzavala, @oshiokhenhoya, @pamboy27, @parung76, @perpz, @petreius, @pravesh0, @primersion, @rafaelaquino, @renerondon, @rexplanet, @rheda, @rodrook, @ropavejero, @rosmarly, @salomijale, @samostically, @sawko, @schamangerbert, @schnitte, @soluce07, @spacetoon, @steamloled, @stayoutoftherz, @stranger27, @svarogbg, @syndmitrij, @the01crow, @thedoc07, @therealflaws, @tony1294, @tungphong, @uliseshb, @vaipraonde, @vasigo, @victorbch2, @vjap55, @walner, @wegflexor, @wildthougts, @xoflox, @yazp, @zacherybinx, @ziabutt3836
---
Hive Chess Tournaments / Хајв турнири
Welcome!
Добро нам дошли!
---
* * *
Related texts / Повезани текстови: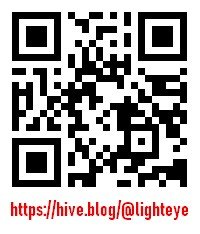 Check out ABRA and easily invest in 28 cryptocurrencies or BIT10, an index of the top cryptos. Use this link to sign up and get $25 in free bitcoin after your first Bank/Amex deposit, or 1.5% cash back when you exchange cryptos

1GZQG69sEKiMXKgGw9TcGcUCBoC4sC1ZYp