Many are excited over the new changes to the curve in the next hardfork, and for a good reason due to smaller accounts votes being worth more. I'm really looking forward to see what it will do to engagement rewarding and at the same time wondering what @abh12345 thinks about the ENGAGE tokens future utility due to it. :P
Another thing I'm excited about is to see all the automated front-running disappear, I know there's many who lease HP to maximize it by front-running and have gathered a lot of stake this way while not many understand that due to a shared rewardpool there's people losing out due to this and those are mostly manual curators.
I've had some plans to when I finally hit 5 years on this chain this month I'm going to go hybrid after curating manually since this account has been created. According to hivebuzz.me created by @arcange I'm currently at 91263 upvotes, divide that by five years and it gives you an average 50 upvotes per day.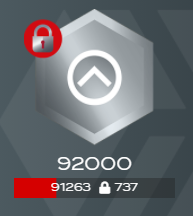 I have to admit I haven't been as focused curating on this account in the past few years since @ocd existed where I'm currently voting manually daily too which takes a big chunk of time, but still probably a good time to hang my hat in the fully manual department. There's been times where I wish I would've set up a few autovotes as there's many posts from people I wish hadn't been ignored who are now gone and may not have been if I hadn't missed their posts but had had autovotes on. Hard to say if that's the reason they left of course but still feeling a bit guilty of it and my stubbornness to stay manual. At the same time some of you may imagine the sacrifice in ROI that has meant compared to automated voting over all the years and different rules of the blockchain and curation we've gone through. Happy to see that finally getting back to a bit more fair although for curation projects like us who often vote on posts a couple to a few days late we will most likely still lose out on some ROI but thankfully that's not our main concern.
I'm not sure how else my curation will change, though, but I realize many of you have already been voting hybridly so I figured I'd ask if there are any plans to change it up with the new changes?
---
50% of post rewards going to @hbdstabilizer.