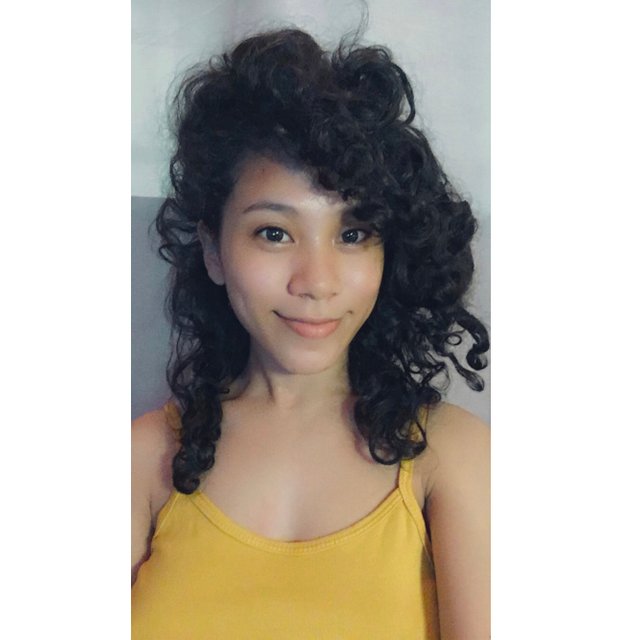 Earlier today I was waiting for my computer desk that I bought to be delivered at home. I was wearing this yellow top with no bra because basically, I'm at home.
Looking over at the street, waiting for the delivery guy and to make sure I see him first so he won't have a hard time, mom noticed me and said:
"Are you not gonna wear a bra? You should cover up when receiving deliveries!"
I just frowned and said, "Why would I?"
She didn't say anything after that, but I know what she's trying to say: If I get harassed, it's going to be my fault for not wearing a bra.
Fucked up, right?
Unfortunately, I live in a country where lots of people still blame women's clothing for sexual harassment and/or rape. It has been taught for so many years that it's still there in their minds.
How rampant is it? Just an official page of a police station here in the Philippines posted this:
You girls, on the other hand, should not wear excessively short clothes that when you're harassed you come to us for help. Think about it too!
You can read the article here.
Thankfully, people who are not dumb were quick to point out and criticized the statement. Unfortunately though, there are still many who have the same thinking as the police chief who posted it.
This kind of mentality just really blames women for everything shit men do. Sex scandal leaked? It's women's fault for allowing the man to record! A woman got catcalled? She shouldn't wear sexy shirt! Man cheated on his wife? It's cos the wife forgot to take care of herself now!
and so on...
It's fucked up that we have to repeat this:
Rape exists because of rapists.
Don't blame women's clothing or try to justify sexual harassment and/or rape for it.
Men are responsible for the shit they do.
And yes, I know men get raped too and dumb people make fun of it which is also fucked up. But the subject here is about blaming women's clothing specifically, so I don't want to go too far from the topic.
But it's important to point out that all harassers should be accountable for their own actions and not try to blame something/someone else.


To conclude, the victim's clothing has NOTHING to do with rape or sexual harassment. You wouldn't ask a baby what she was wearing, right? Or an old lady? I could tell you many incidents of getting catcalled and harassed while wearing a uniform, a shirt and jeans, and other non-revealing clothes but cba writing about them now.
So, quit that bullshit thinking.