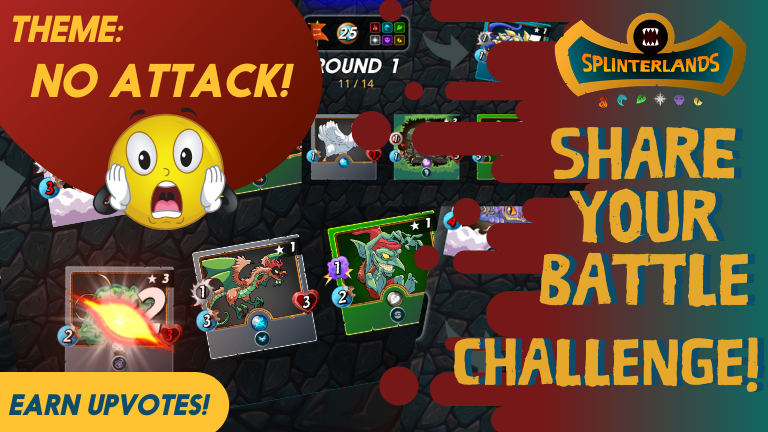 Not feeling so creative? But you've been battling your heart out?!
This challenge is for you!
Each week we'll have a new THEME for the challenge, but always required: BATTLES.

CHALLENGE RULES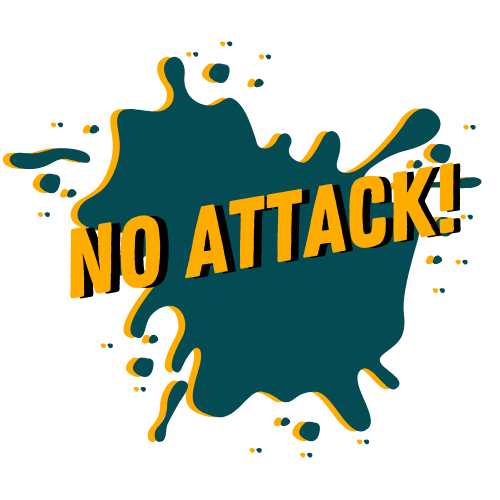 THEME: NO ATTACK!
Note from Carrie: What is this madness?! No Attack?! But how?! Why?!?! This is exactly what I want to know this week. When do you use cards with NO ATTACK? What abilities make up for it? Is it an afterthought cause they are worth little mana? Do you always use a certain no attack card? I'm NOT looking for Furious Chicken posts this time (we all know how useful he is as a meat sack 😉). I'm hoping to see the Creeping Ooze, the Albatross, the Failed Summoner (lol... this guy...), Warrior of Peace, Truth Speaker, Undead Priest, Shadowy Presence, The Cube, Lord A, and any I may have missed. Ya got options this week! Have fun!
Create a post sharing a video of one of your battles using a NO ATTACK monster.

Make it look good. With more folks creating content you REALLY need to make your posts look GREAT. Need help formatting? Check out this ULTIMATE MARKDOWN TUTORIAL
Want card images by level to really make your posts shine? Check out this POST from @splinterlands showing you how!
Tag splinterlands.

Tell us about your lineup. Explain why you put each card in that position and why a NO ATTACK monster is a good fit for the ruleset.
Did your strategy work? What will you try differently next time?
Do you use NO ATTACK monsters often? Why or why not?
Share your post to some OTHER Social Media site. Literally ANY site. (We want more people to know the joy of playing!)
Link both your HIVE (and/or STEEM) post(s) AND the social media site you shared it to in the comment section below.
DEADLINE TO ENTER EACH WEEK: Before the current post pays out. SHARE YOUR BATTLE CHALLENGE will be posted every Monday.
WHAT YOU WIN 🤑
UPVOTES! ALL participants who follow ALL rules will be given an upvote from the @steemmonsters account.
Voting Quantity
You can get a MAX of 2 upvotes per week per chain (unless you create something amazing).
💥HIVE & STEEM Voting/Posting:💥 Starting JUNE 1st @splinterlands is ONLY posting on HIVE. However, we are upvoting on both STEEM & HIVE. If you post on both chains AND share the link on the challenge posts I will upvote both! (Until the steemmonsters account is fully powered down.) 😉 TL;DR: Post on Steem and Hive, get upvotes on Steem and Hive.

🐲Highlights from the Week 🐲
Note from Carrie: Hello my favorite people in all the Universe! I feel so proud seeing more of you joining the challenges every week and those sticking around creating some awesome things! I had a LOT of really great posts to choose from this week. Honestly, after compiling the best of the best I simply (at random) took some off the list. I left 18. That's a lot! I love that my new problem is dealing with too much great content! The Splinterlands community is easily the best community. Thank you (again and again) for being awesome! 🥰@carrieallen.

Need examples of high-quality posts? Or some better strategies to help you win? Here they are!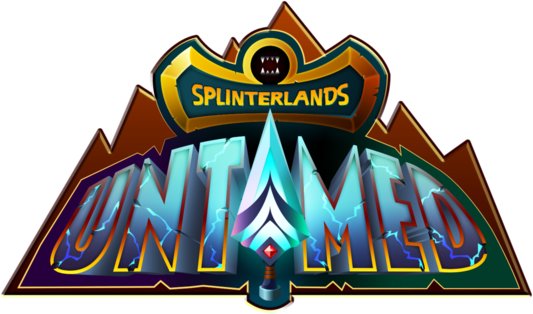 Places to learn more, connect and play!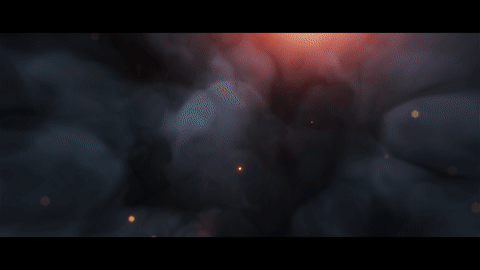 Rewards for this post are split 50/50 to steem.dao and the author.