I stopped in hoping for an Italian Beef
But I got a lot of strange combinations to choose from.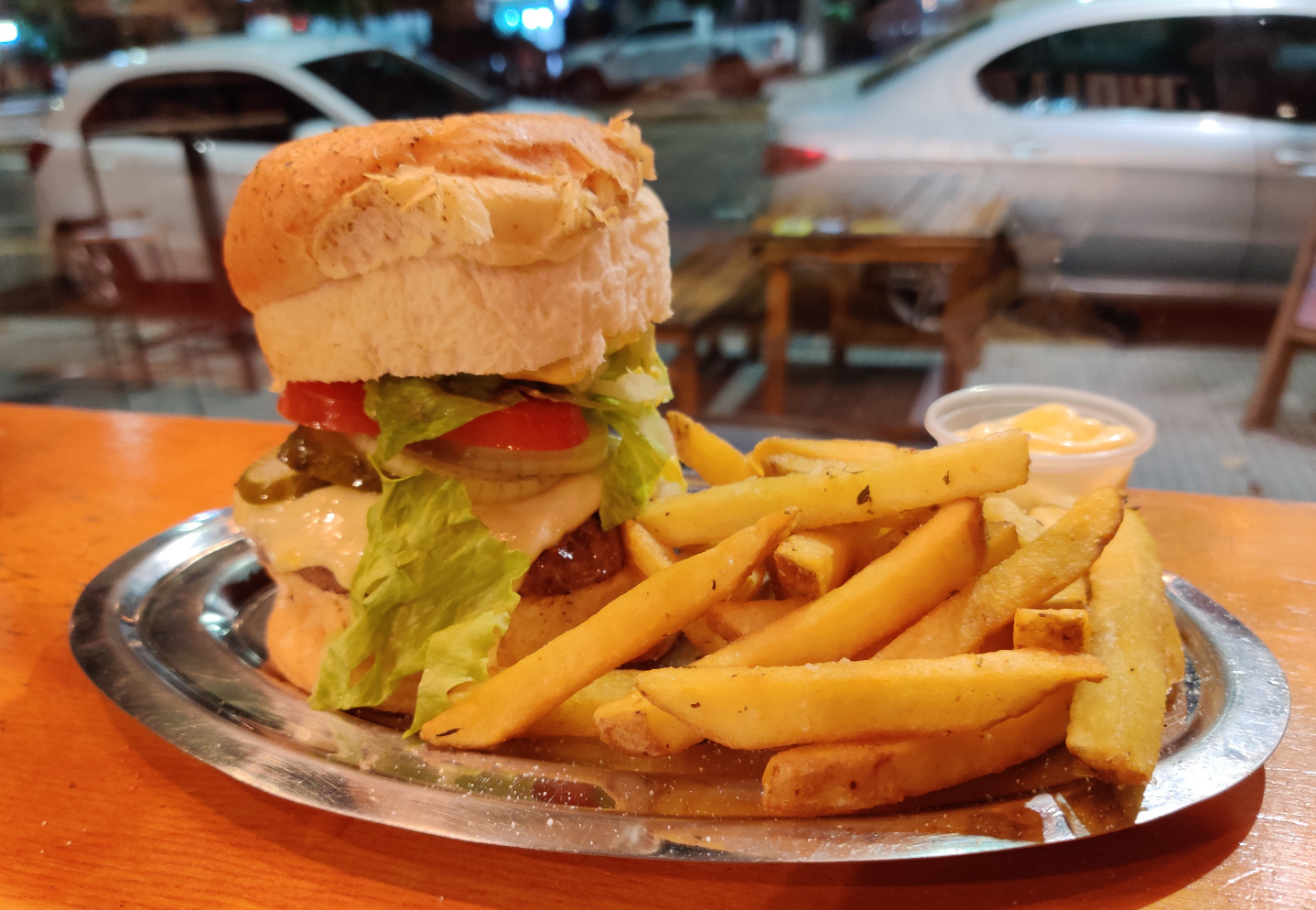 All of the burgers they offer are made from ground skirt steak which is interesting. For those who don't want a ground steak sandwich, they have 'Chori-pan' selections but only a few.
I know that there are restaurants competing for the most patties, the most melted cheese, the most bacon, etc. but I just wanted to try one of these - no beets, or cabbage on it please. I asked for something basic and I was pushed to read the options.
I gave up asking for one with cheese and mushrooms? He pointed to the ones that had that on it. I guess a custom burger is out of the question.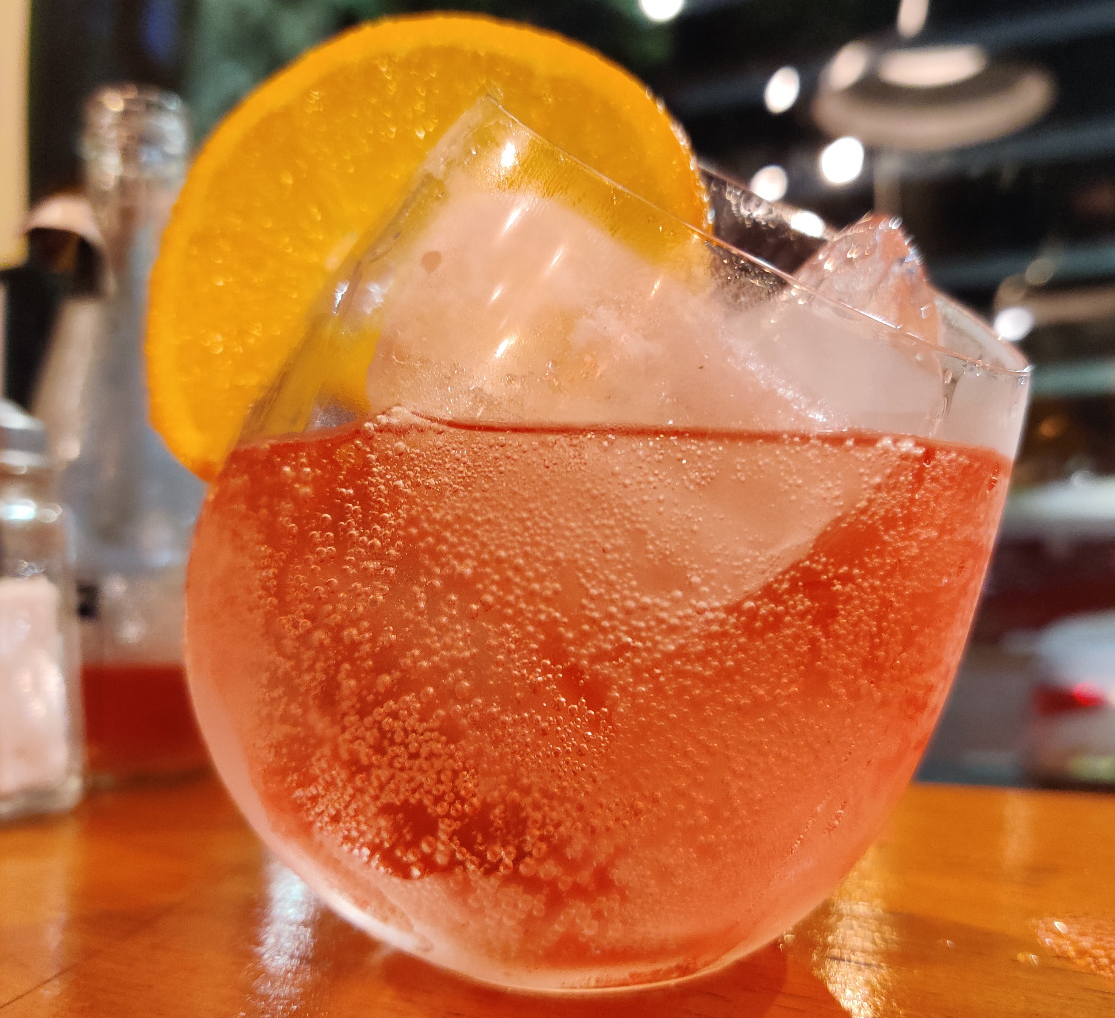 I retired to a window seat to study the menu. I was not drunk yet, but my cup had a flat spot on the side. As cool as that looks it is tricky. You can't just pick it up, drink and set it back down again without a moment to think about it.
I found something I could order that had everything that a normal burger would have and put in my request. I know provolone because it is on my famous Roman Burger recipe and it is delicious on that.
At this point, I decided to make a post so I got a shot of the front. Entrania is the word for skirt steak here.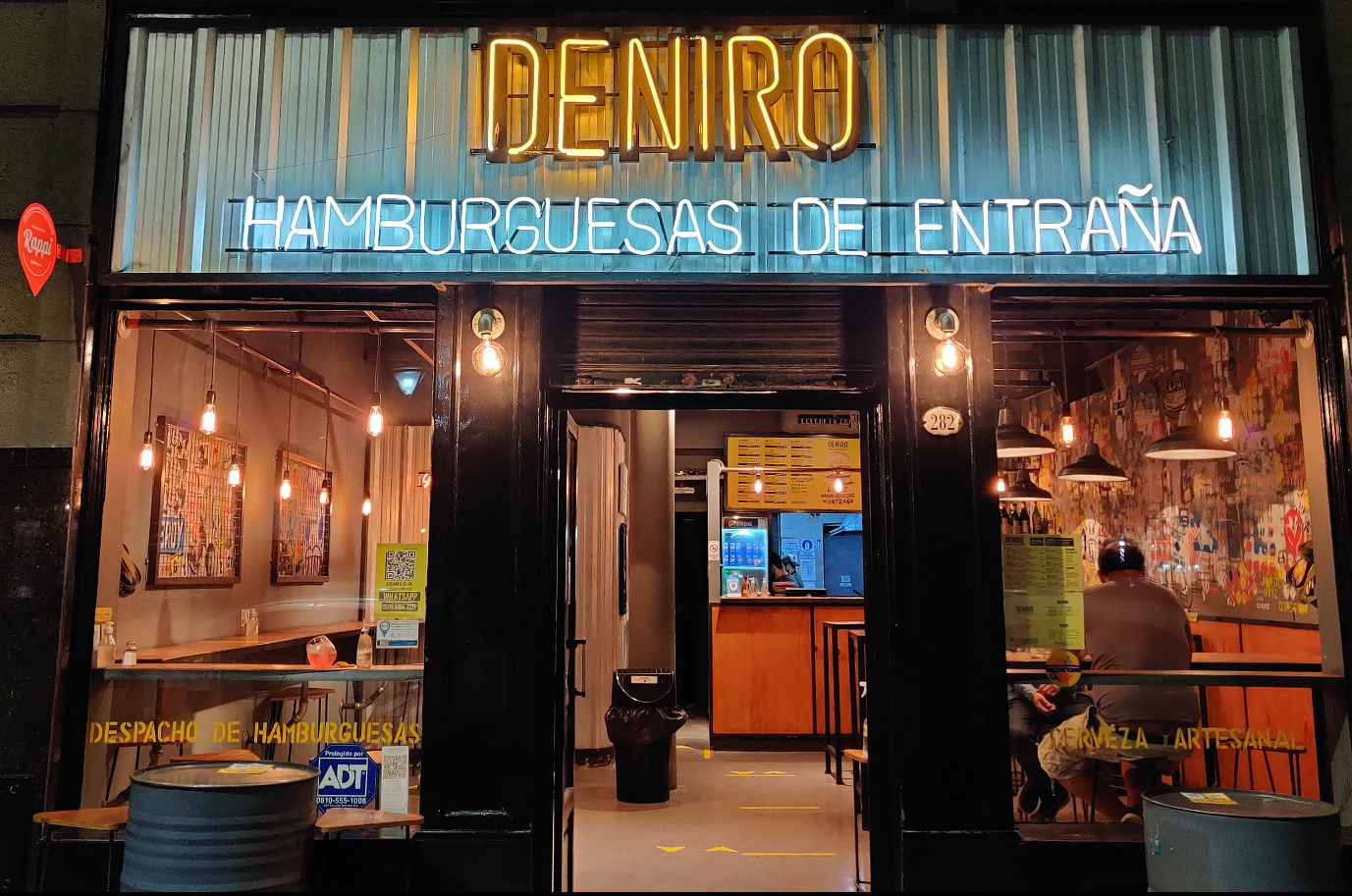 You can see my tippie-sippie cup in the window.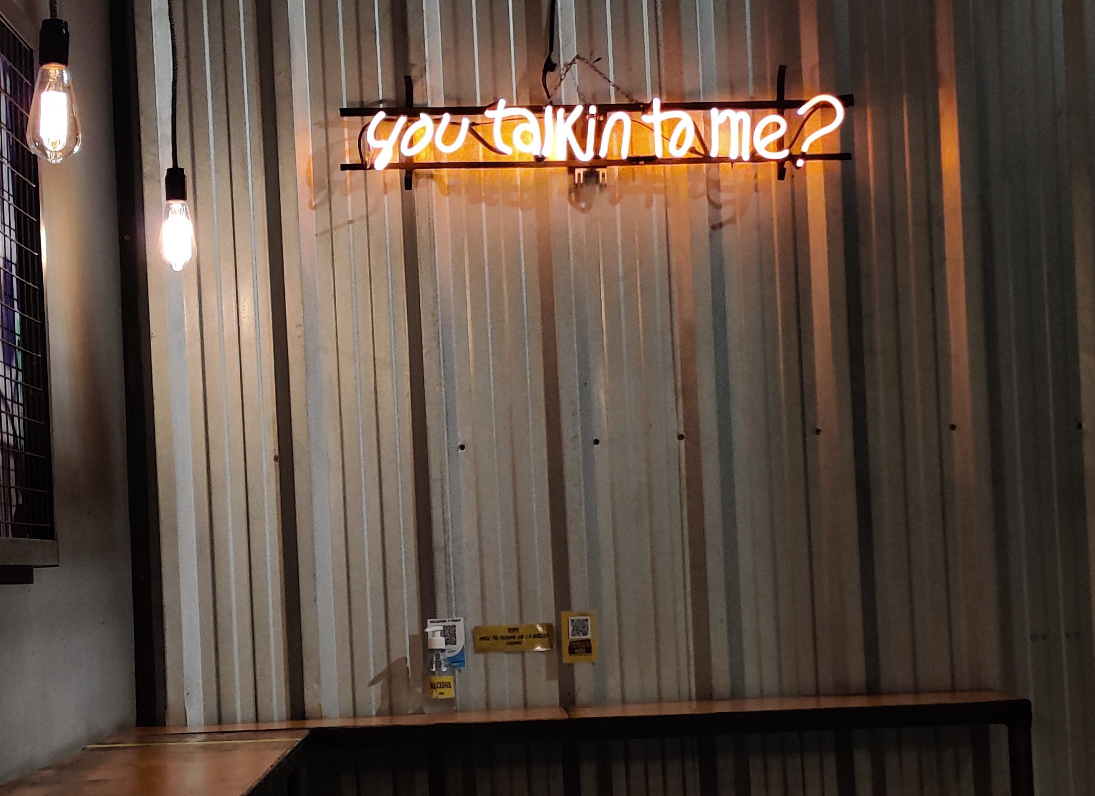 It is normal for me to be the first, or only, person in a restaurant because dinner time for me is still at six in the evening. I was lucky that something was open this early. I normally have a wide range of choices including Micky-D's or BK - sometimes a fridge sandwich from a convenience store.
When I started eating, I heard something behind me but it was just a neon question with a twisted squinting face saying, "You talkin to me?"
Over all feelings. The price was right and the ingredients were fresh. The burger was a bit chewy but then again, so are skirt steaks. The fries could not be better for their size, the crispiest I have had in the thick variety. The service was not bad, served fast, fresh and hot.
Location: Monte de Oca just north-west of La Boca, Buenos Aires, Argentina
Past Reviews of Great Food Places
Tucson Steak House
Trixie American Diner
Gibraltar & Co.
The Taco Factory
Don Us Donuts
Sushi Boom
Sushi San Telmo
Magic Donut
Spiga - Pizza and Pasta
Che Taco Revisited (every week)
Mi Sueño
Emviar
Che Taco
Hardrock Cafe
I am not impressed with R. De Niro - he has taken a turn for the worse lately with his wokeness, but I can try a place with his name on it. No 'tasteem' tag? It makes me realize how long it has been since I have done a review. Thanks for popping in and taking a peek at my opinion piece.