I attached the wrong video to 3Speak - sorry - Here it is on bitchute.
See Crepes being made on BitChute
---
Out walking today, we stopped for some crepes, which is always a delight. This quaint little crepe shop is nestled in the Mercado of San Telmo. It had shut down for a bit when the plandemic overreaction was in full swing, but now it appears to be back.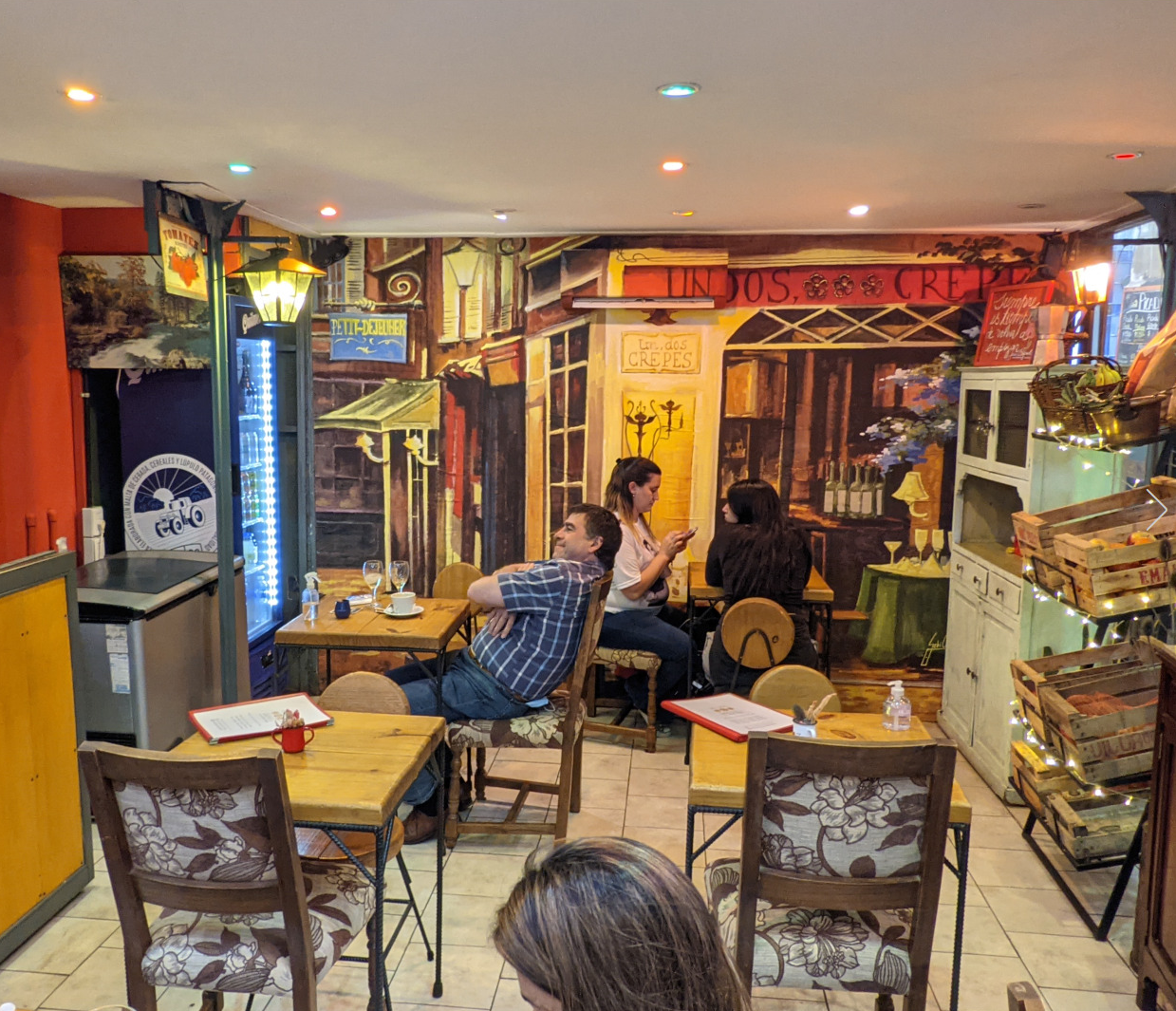 We ate at the bar, but the cute little lunch area is worth a picture, half painted depth and some real fresh veggie stand as part of the decor.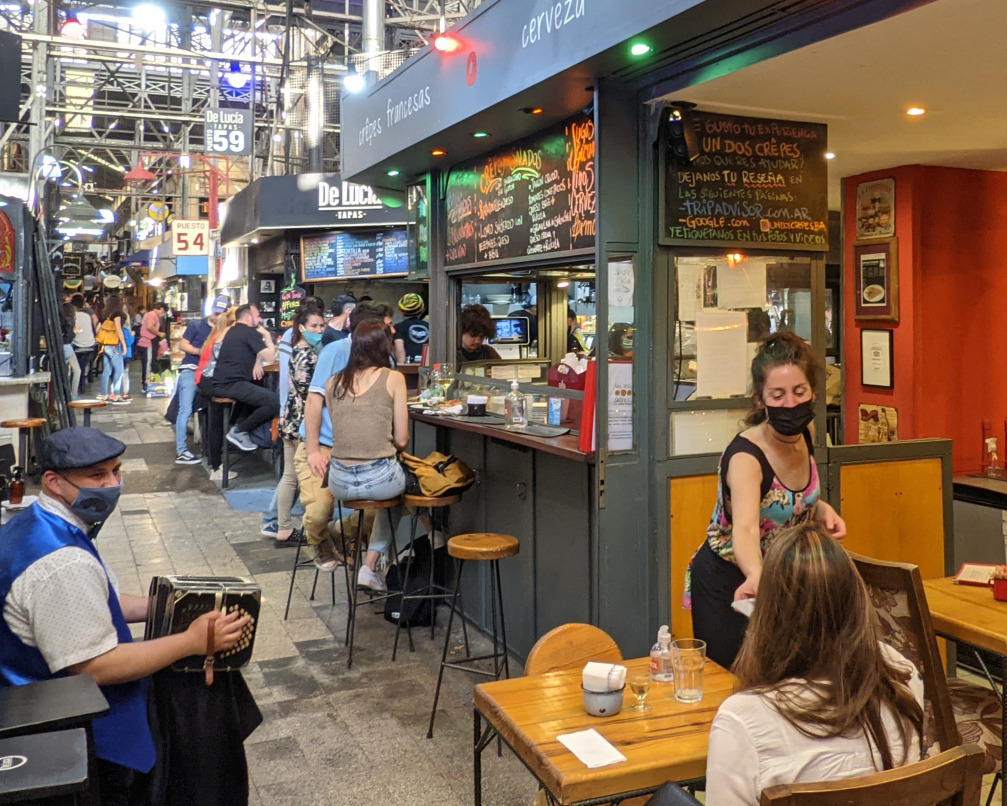 Swinging the camera left, we see the tables spilling out into the walkway where an accordion player plays national hits. My son said his music made it feel like we were in France, I am no expert.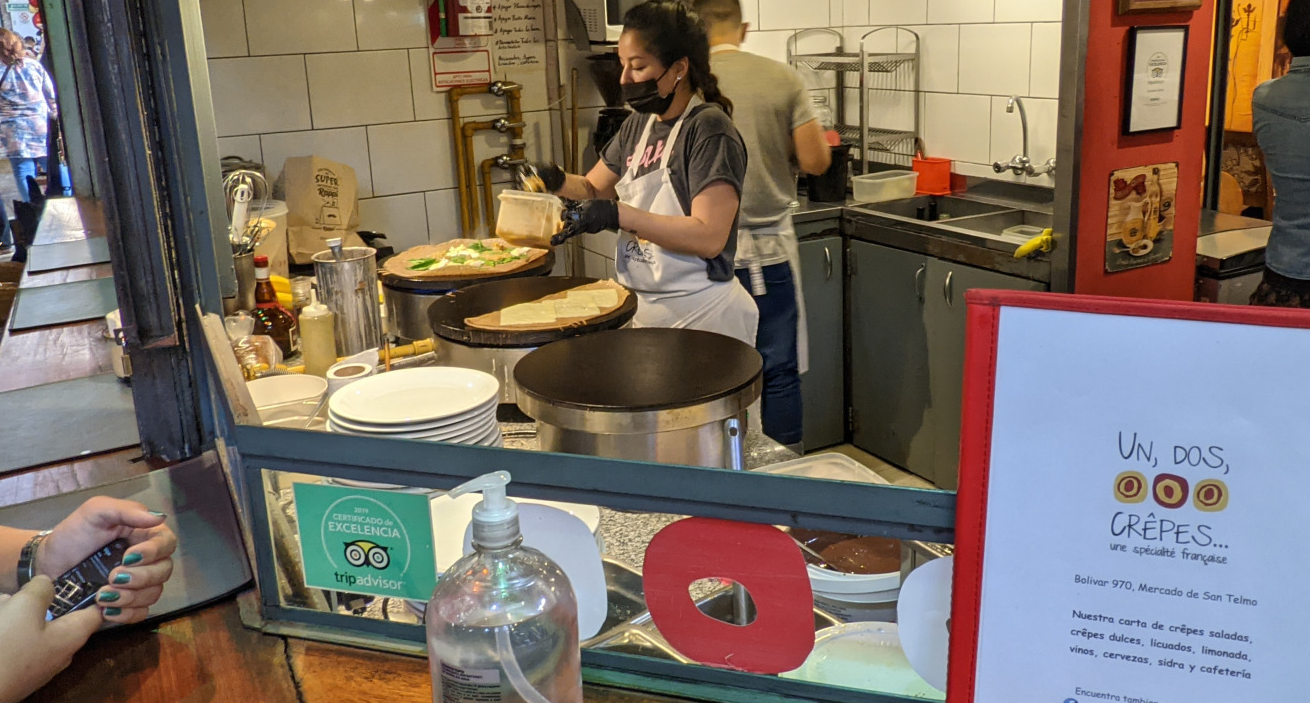 Lower left, my son and his fingernails - a suggestion by his girlfriend, "Hey let's pain your nails!" and he is willing to appease her. We ordered what looked good.
Watch the video on 3speak.tv to see exactly how these are made.
Mine was sauteed filet mignon vegetables and cheese.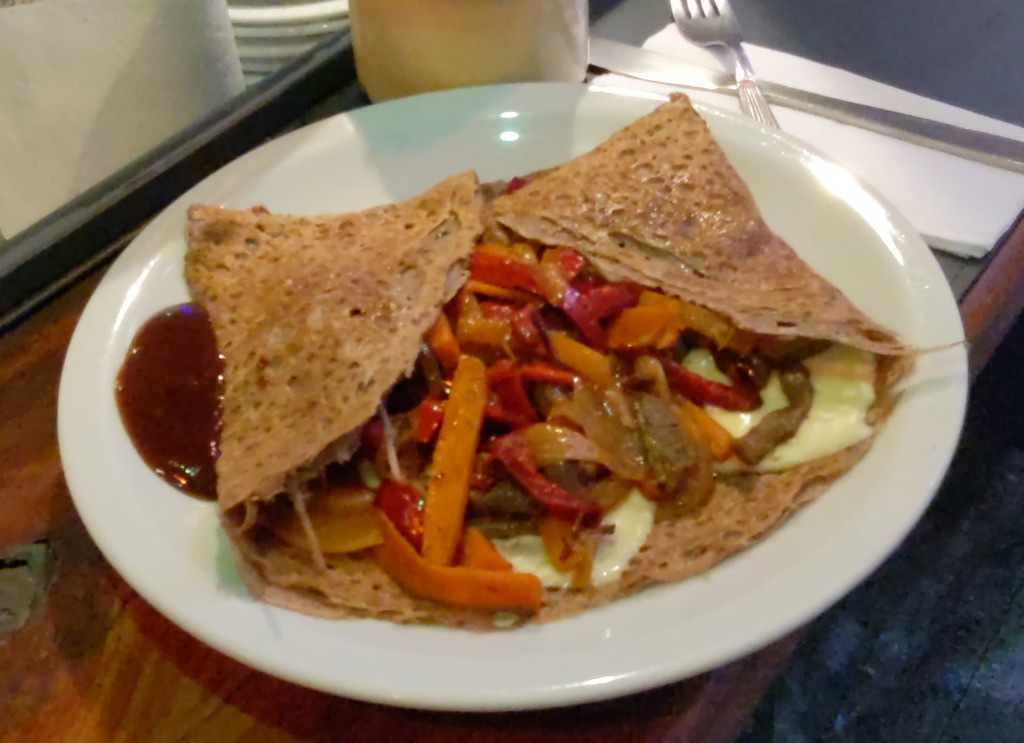 My son had bacon, brie, apple with rucula - he is experimenting with sweet and meat.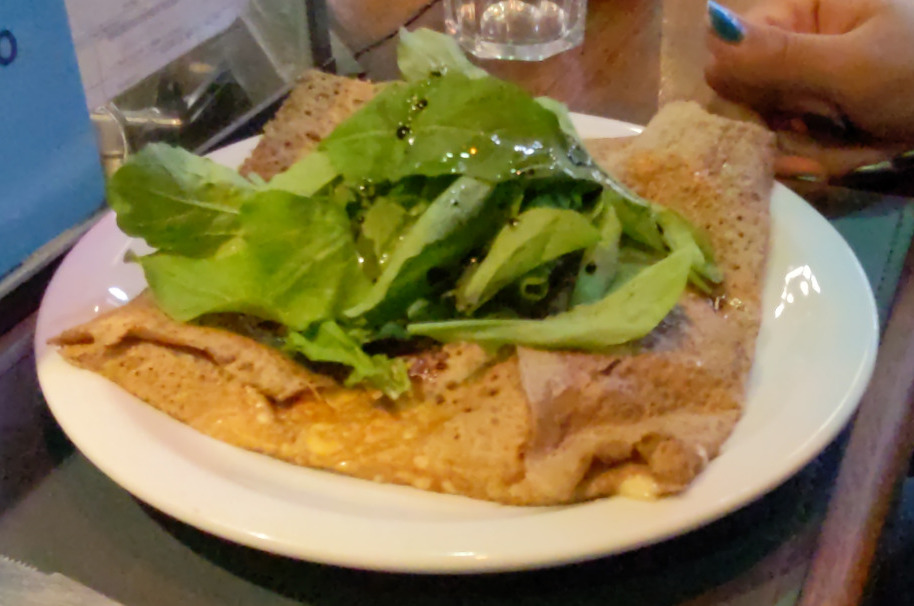 ---

The number is there in case anyone wants to request a menu...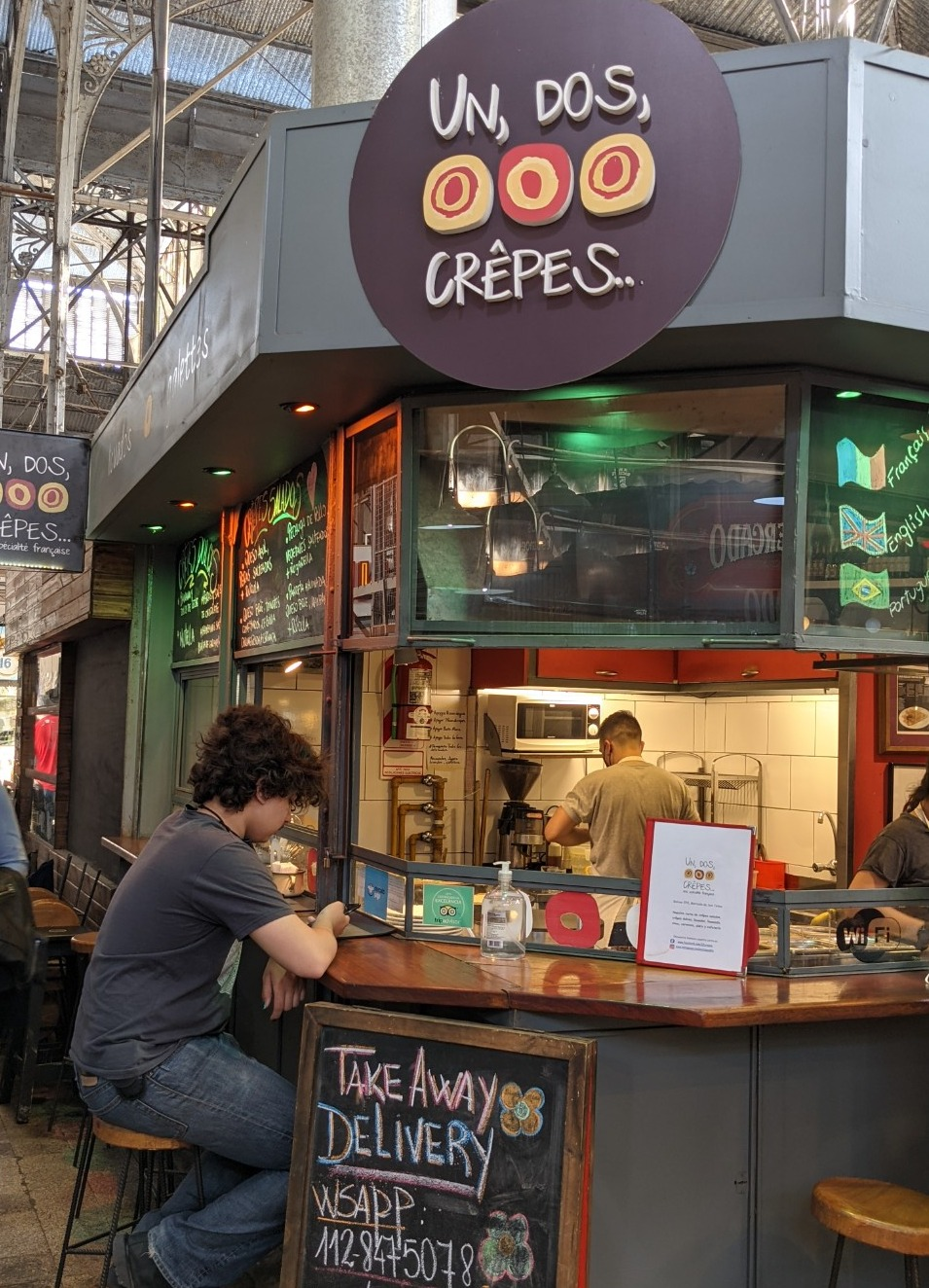 See Some Past Reviews of Great Food Places
Russian Eat - Ermak
DeNiro's Steak Burbers
Trixie American Diner
Gibraltar & Co.
The Taco Factory
Don Us Donuts
Sushi Boom
Sushi San Telmo
Magic Donut
Spiga - Pizza and Pasta
Che Taco Revisited (every week)
Mi Sueño
Emviar
Che Taco
Hardrock Cafe

---
▶️ 3Speak