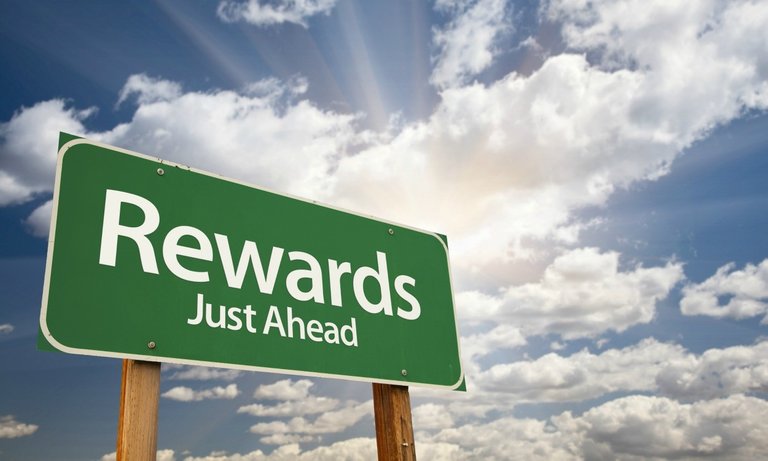 Source / Извор: athleticsweekly.com

And now, the sweetest part – awarding of prizes for the positions won and for participation at Betman's Chess Hive Memorial Tournament. Let's see the financial report…
Of the 22 participants in the tournament, 10 of them had a Hive account. They scored a total of 154 points according to
Lighteye's Scoring & Reward system.
In total we had nine posts about the tournament that brought in a prize pool of 31.02 HBD, which was mostly contributed by our @stayoutoftherz, to whom we owe a special thanks. This means that the value of one point is 0.201 HBD.
Bearing in mind that Betman's alter ego, the greatest blunder-master in
Betman's Blitz Blunder Barrons
club, has made available 10 HBD that will be awarded equally to all participants (except, of course, to him), then the total prize pool is 41.02 HBD, and the final financial balance looks like this:

А сад, најслађи део – подела награда за освојене позиције и учешће на Бетмановом шаховском Хајв меморијалу. Да видимо финансијски извештај…
Од 22 учесника турнира, њих 10 имало је Хајв налог. Они су укупно освојили 154 поена према
Лајтајевом систему рангирања и награђивања.
Укупно смо имали девет текстова о турниру који су донели наградни фонд од 31.02 ХБД, чему је навише допринео наш @stayoutoftherz, и њему дугујемо посебну захвалност. То значи да вредност једног поена износи 0,201 ХБД.
Имајући у виду да је Бетманов алтер его, највећи превид-мајстор у
Бетмановом клубу барона цугер превида
ставио на располагање 10 ХБД који ће бити равноправно подељени свим учесницима (осим, наравно, њему), онда укупан наградни фонд износи 41.02 ХБД, а завршни обрачун изгледа овако:
---
---
Check your wallets, you are all winners!
You notice that 10 divided by 9 is 1.111, which means that the last 0.001 HBD cannot be divided. That's why this symbolic amount was symbolically awarded to the only lady in our tournament – @fiona777.
Break?
We are in the most beautiful part of Summer and everyone from Hive has gone on vacation, leaving the chess tournaments for Autumn…
Проверите новчанике, сви сте победници!
Приметили сте да 10 подељено са 9 износи 1,111, што знаћи да се последњих 0,001 ХБД не може поделити. Зато је овај симболични износ симболично додељен јединој дами на нашем турниру – @fiona777.
Пауза?
Налазимо се у најлепшем делу лета и сви су се са Хајва разбежали на одморе, остављајући шаховске турнире за јесен…
---
Hive Chess Tournaments / Хајв турнири
---
As you can see, the Checkmate Coin tournament is unfortunately completely closed and everyone else is inactive. Betman will be happy to organize a new quick tournament with a season of four rounds, if there are at least 10 interested people who would come forward in the comments. So, if you are not too busy preparing for the harsh Winter, go prepare for future tournaments watching some extreme chess:


Као што можете видети, Checkmate Coin турнир је нажалост потпуно затворен, а сви остали су неактивни. Бетман ће радо организовати нови брз турнир са сезоном од четири кола, уколико опет буде бар 10 заинтересованих који би се јавили у коментарима. Ако нисте превише заузети припремама за тешку зиму, припремајте се за будуће турнире гледајући екстремни шах:


---
Duration / Трајање:
---
Don't worry, Betman won't force you to such a short time control 😁
Не брините, код Бетмана неће бити тако кратке временске контроле 😁
This post might be interesting for:
Овај текст би могао бити занимљив за:
---
@aakrist, @abimbola753, @agreste, @alan8a, @alberto0607, @alexmag1988, @almightymelon, @alpha, @ambarvegas, @amirl, @anadello, @anli, @anomadsoul, @apy, @arsenal49, @astrolabio, @b0s, @behiver, @bitsignal, @burnoutawesome, @camiloferrua, @cerati, @chacald.dcymt, @chessbrotherspro, @chesthetica, @clixmoney, @cocacolaron, @cryptoniusraptor, @cryptoph0823, @darruiz, @diegofitness92, @digitalis. @ebingo, @eenriquerivas, @eliaschess333, @elprofe62, @emic, @eniolw, @eenriquerivas, @evgsk, @fairy-of-comfort, @fiona777, @fjcr, @flaws, @foxconnmars, @franciscomarval, @franu, @gabotask, @giacomone, @gingerbyna, @gravitcaper, @heimindanger, @hierro21, @hirohurl, @hive-129589, @iceblue, @iobates, @ibizaki, @jaki01, @jesusmgl1995, @jkms, @johannesboldt, @johannfrare @josesmoke, @juanmi96, @kintokris, @kreur, @levitant, @lighteye, @lofone, @lucianosky, @maciejficek, @manncpt, @manuel6, @marcusantoniu26, @masterswatch, @maverieux000, @meedo, @mister-omortson, @mrsarri, @mstafford, @mypathtofire, @nerdvana, @nftland1989, @orlanzavala, @oshiokhenhoya, @pamboy27, @parung76, @perpz, @petreius, @pravesh0, @primersion, @rafaelaquino, @renerondon, @rexplanet, @rheda, @rodrook, @ropavejero, @rosmarly, @salomijale, @samostically, @sawko, @schamangerbert, @schnitte, @soluce07, @spacetoon, @steamloled, @stayoutoftherz, @stranger27, @svarogbg, @syndmitrij, @the01crow, @thedoc07, @therealflaws, @tony1294, @tungphong, @uliseshb, @vaipraonde, @vasigo, @victorbch2, @vjap55, @walner, @wegflexor, @wildthougts, @xoflox, @yazp, @zacherybinx, @ziabutt3836
---
Best regards to all chess lovers!
Најлепши поздрав љубитељима шаха!
---
* * *
Related texts / Повезани текстови: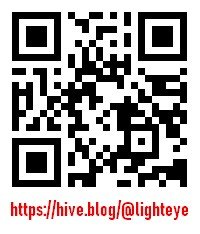 Check out ABRA and easily invest in 28 cryptocurrencies or BIT10, an index of the top cryptos. Use this link to sign up and get $25 in free bitcoin after your first Bank/Amex deposit, or 1.5% cash back when you exchange cryptos

1GZQG69sEKiMXKgGw9TcGcUCBoC4sC1ZYp