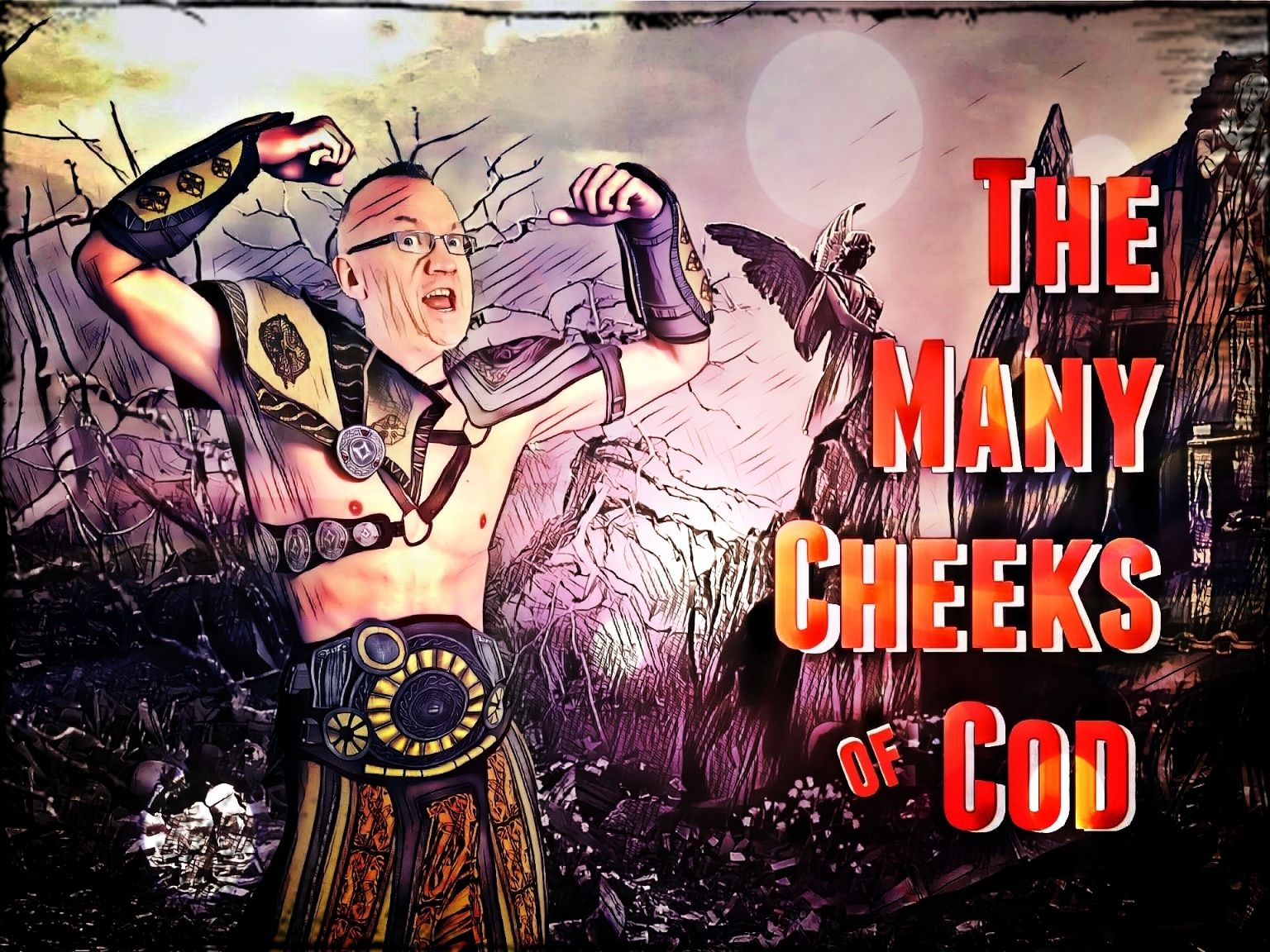 My god man, have you seen the fridge of old meat?
I returned to the table bristling with excitement.
Myself and the Good Lady were out for dinner with her childhood friend Clappers and her husband Vagina George.
We were only two bottles of wine in and the night was looking to be a good one. I had nipped to the loo and that is when I passed the Old Meat Fridge which had got my dander up in anticipation of the food to come.
They dry age all their meat. Absolutely amazing stuff. I have been here before with a client.
Vagina George nodded sagely in the ways of the meat men.
A client eh? I hope you charged extra for him to hump you bareback?
I chuckled and had a slurp of my wine, tensing only moderately so the Good Lady's sharp elbow aimed at my side had no effect.
Haha, very good. No, it was one of the big contracts. Wanted to impress them, got the lead guy here bought him dinner and a couple of bottles and bang. Reeled him in. Big bonus for that one.
Vagina George smacked his lips together and raised a glass to cheer himself.
His wife Clappers snorted some wine out her nose and gave a choking laugh.
God, can you imagine if you were lying about your job all this time and were actually a high-class prostitute?
We all laughed, even Vagina George who seemed to be taking the male hooker gags well.
I do quite fancy getting one of their aged steaks. They are meant to be amazing.
I showed the Good Lady a photo I had snapped of the fridge and giggled as her eyes bulged with vegetarian horror.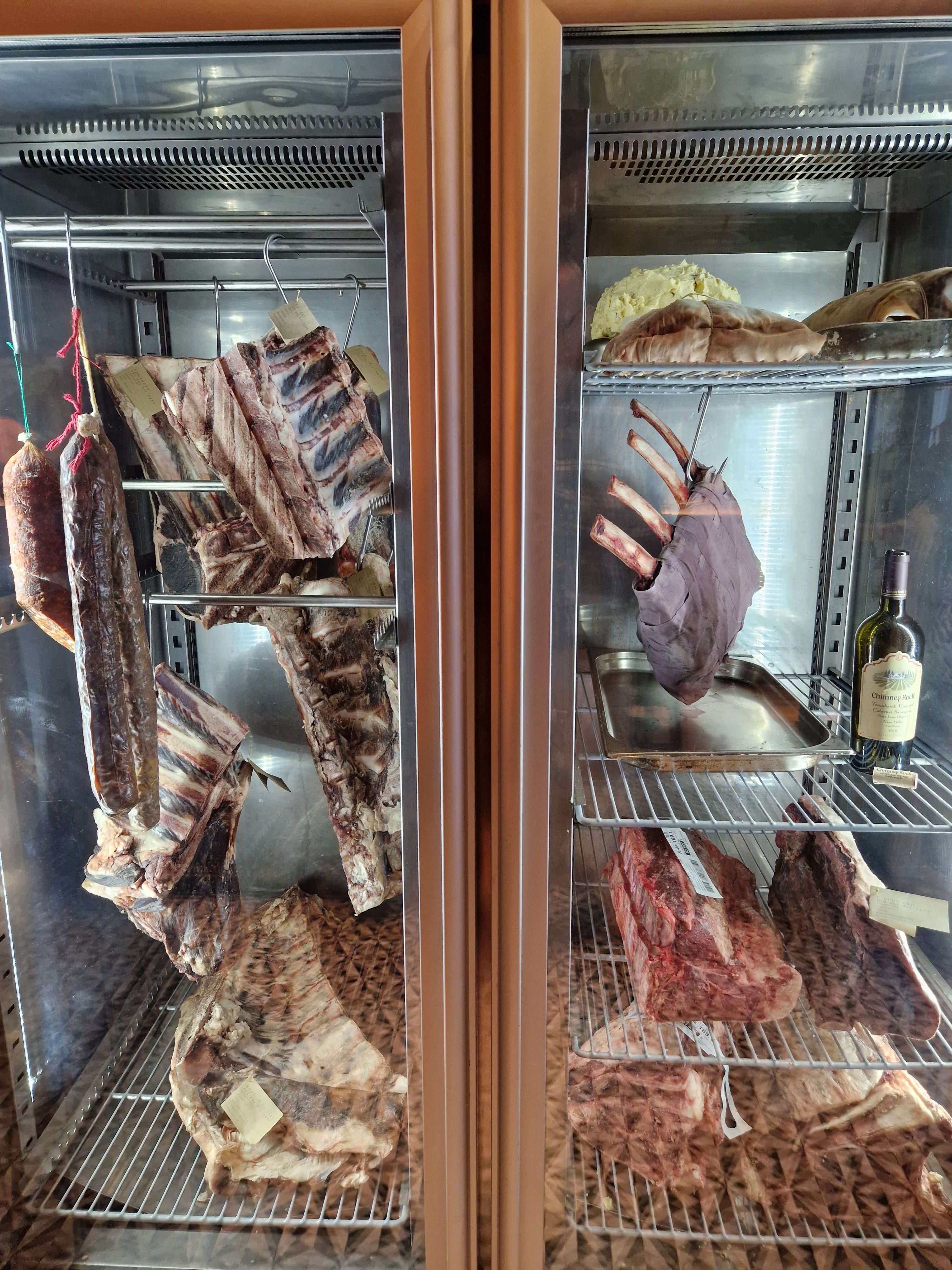 I tell you, the steaks are incredible but hey, have you tried the cod cheek dish?
Vagina George's eyes rolled back in his head as if he were being tupped vigorously by one of his special male clients.
Cod cheek? A cod cheek, or cheeks? I haven't been before so no, I haven't.
I ruminated out loud. What the fuck was a cod cheek? Like the cheek of a cod? Well, this could be problematic. How big was a fucking cod? Was it like a shark and its cheek like a giant dinner plate? What if they were the size of a salmon and the cheeks were just tiny little shite things?
In fact... how big was a fucking Salmon??
Damn. Whether it was the wine so far or the computational buggery of fish that was going on in my head, I felt a little dizzy.
Did someone mention the cod cheek dish?
The Waiter, like a man wearing a Fez in a fancy dress shop, had appeared, as if from nowhere and now stood at our table, a tiny notebook in hand.
Vagina George waved excitedly at me.
It's him. He hasn't tried the cod cheek dish. Can you believe it?
He shuddered as if the semen of wealthy strangers was spattering down on him in a hot and scampi-like rain.
You haven't tried the Cod Cheek? Oh my my, you are truly missing out on something incredible.
The waiter touched his fingers to his pursed lips before kissing them and flicking his fingers away in a gesture I have only ever seen in rubbish TV dramas and shitty movies.
Um... I dunno. I had my sights set on that old meat in the fridge. Was one of them aged for eighty days?
My mouth watered at the idea of an ancient steak, lightly grazed by fire and knife falling down my gullet on a raft of fries.
Ah yes, we do have the eighty-day steak but the Cod Cheek? My goodness. You have never experienced anything like it.
Now it was the Waiter's turn to twitch ecstatically as if being beaten by boabies wrapped in dollar bills.
Sounds fabulous, you should get it Boomy!
Go on, go for it!
Clappers, the Good Lady and Vagina George enthusiastically cried out, someone banged something nearby that sounded like a drum.
The noise died down and the waiter cocked an expectant eyebrow at me.
The Cod Cheek?
He said conspiratorially.
Erm, eh, ah. Um, ah. Oh fuck it. Go on then.
I gave in, I had been desperate to get the eighty-day aged steak but fuck if it was as good as they say I couldn't fail.
I'll have the eighty-day steak.
Chimed Vagina George.
Make that two!
Cried his missus, Clappers.
I frowned slightly as the Good Lady haggled with the waiter over the meaning of Vegetarian whilst ordering various awful-sounding green things.
I had wanted the steak. I felt my bottom lip jut out petulantly and the need to change my order bubble up from within.
Listen, steak is steak. You can make steak in the house. Cod cheeks? Nah. You need that made for you.
Vagina George must have seen my indecision and sought to reassure me.
All right then.
I resigned myself to my choice. This place was the bomb after all so it was bound to be good.
Some time and some crazy Scottish whisky chilli cocktails later the food arrived.
Wow, this steak is incredible!
Enthused the Clapper duo.
I love this Aubergine and chickpea stew, it almost tastes like food!
Chirped the Good Lady.
Everyone looked at me as I looked at my Cod Cheeks. They were tiny. I think there were four of them with other things in a sort of sauce.
I smiled and had a forkful.
The Cod Cheeks are awesome.
I lied.
Because they were shit.