Hive Open Mic ( #openmic ) is a global community celebrating live music on Hive. Each week is a new event, encouraging musicians to share songs with an international audience.
---
Hive Open Mic 56
May 2-8, 2021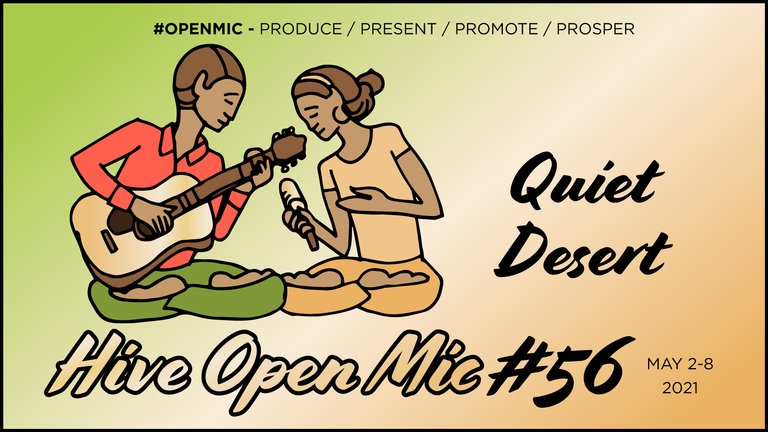 Our community's open mic event attracts 50+ musicians and hundreds of listeners each week. We provide a haven for creative expression and genuine connection. All are welcome. Every contributor can be proud of the fact we are building a live music movement. Global harmony is our mission. World peace is our vision.
---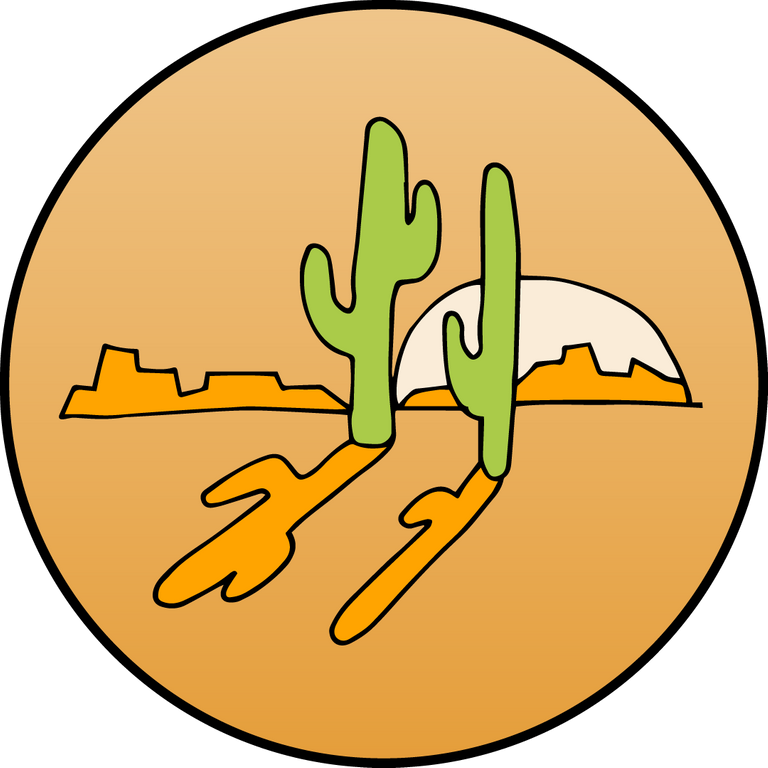 "Quiet Desert"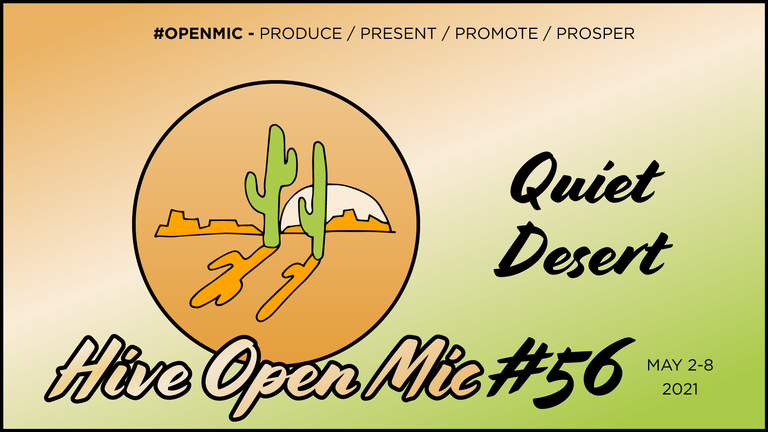 For the 56th week of Hive Open Mic, we will explore the following theme: "Quiet Desert." This is a pressure-free invitation, encouraging us to explore new territory together as artists and share a common ground as a community. Musicians always have full freedom to bring whatever music feels inspired in the moment.
---
How To Play
1. Produce - Introduce your video with the words: "Hive Open Mic Week 56," stating your name and performing a song.
2. Present - Post your video in the Hive Open Mic community. Publish through YouTube. Include the tag #openmic.
3. Promote - Share your link in the comments section of Sunday's open mic invitation in order to ensure your entry is heard.
4. Prosper - Enjoy harmony with the Hive community by engaging with musicians and music fans through upvotes and uplifting comments.
Good Examples
Hold On (Cover)
by @mipiano
Feel (Original)
by @holisticmom
Soaring (Original)
by @joshuabbey
Be United As One (Original)
by @rezasofyan
La Meccanica del Cuore (Original)
by @lorenzopistolesi
Son Mis Deseos / It's My Wishes (Cóver)
by @zorajr and @armandolnrs
Con los Brazos al Cielo / With Arms to Heaven (Original)
by @lecumberre
Gaviota / Seagull (Cover)
by @davidcentenor
Mi Fe / My Faith (Original)
by @jhoxiris
Heavily (Original)
by @cabelindsay
---
Requests
We can all help support Hive Open Mic by acknowledging the creative spirit that is given so abundantly. Let's reward musicians by voting and commenting directly on music posts, showing our applause as if we're listening in a pub, a coffee shop, or concert hall. Tipping is greatly appreciated. These artists enliven Hive through their humming and buzzing!
---
Acknowledgments
In the Hive Open Mic community, every week is an inspiring musical journey. Here, talented musicians bring their gifts to the virtual stage, reaching around the world. Listeners gain human connection on levels of heart and mind, including people of various cultures and languages. This is the harmonizing power of music.
Gratitude goes to the originators of Hive, who planted the seeds for us to grow and flourish here. Gratitude goes to the @OCD Incubation Program and other community cultivators, allowing newcomers to find their niches, and comfort zones. Gratitude goes to all the people who share their energy here, helping each other to thrive.
💛
🌟