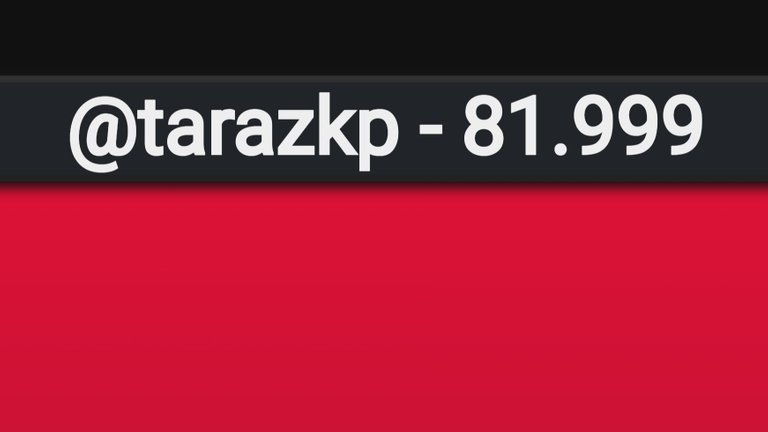 ---
14.April.2020 - 80
175 days
6.October.2020 - 81
192 days
16.April.2021 - 82?
---
I'd like to say that since this is "reputation" based on community support, I find myself in good company, but unfortunately, good company is a minority in the top 10 reps on the platform.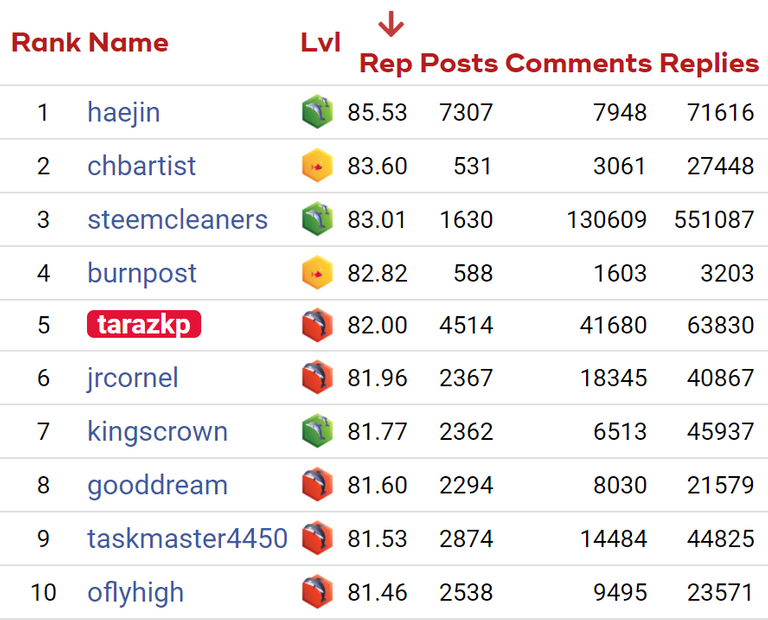 As you can see, consistency and engagement matters - unless you have a massive stake supporting you no matter what you do on the platform, like several of the names in that list.
---
It isn't very common that I get to write these posts and this will be my third since Hive began - so I thought I would do something a little different to mark the occasion. Instead of writing a lot in the post, I will see if anyone is interested in getting down with me below the post belt and hold an AMA session.
I haven't done an AMA for a few years and am a pretty open person in general, so I don't mind answering all kinds of questions. But of course, while you can ask whatever you want, I get to choose which to answer, though I suspect that I will answer most of everything.
And a word of warning, It is Friday night after a long week and I might have a glass or two of wine and a gin and tonic before I start answering, so who knows what will come out onto the chain tonight.
---
OK, while I go have my first glass of wine,
ASK ME ANYTHING
---