I had an interesting day today, something a little different from the usual; But let me start at the beginning.
Since March I've been on reduced hours at work, and working from home due to the virus thing. Along with the reduced hours came reduced pay of course, and considering my wife has also dropped about the same amount per month from our business, it has forced some changes to our spending habits. There's not much we can do though, except tighten the belt a little and make do like other people are. However an opportunity popped up last week which was pretty cool.
I spoke to a mate of mine and we had a good chat on the phone. I've known this guy since 2007, he sold me my first Lexus actually. He now owns a company that operates in the building sector, mainly commercial and on a large scale, but very high-end residential also. Anyway, we chatted about all sorts of things for a while and then ended the call. But ten minutes later he called back.
I answered and was surprised to hear him offer me a job!
To clarify, a one day a week job... Paying me a little more than I have lost from my current job. Considering I have the time on my hands, and it doesn't present a conflict of interest, my curiosity was piqued.
Today I've been visiting sites with his architect/project manager upon which they are currently engaged. Big sites. He does the most amount work interstate but has some here too and it was good to have a look at the scope of what he does which is really quite impressive.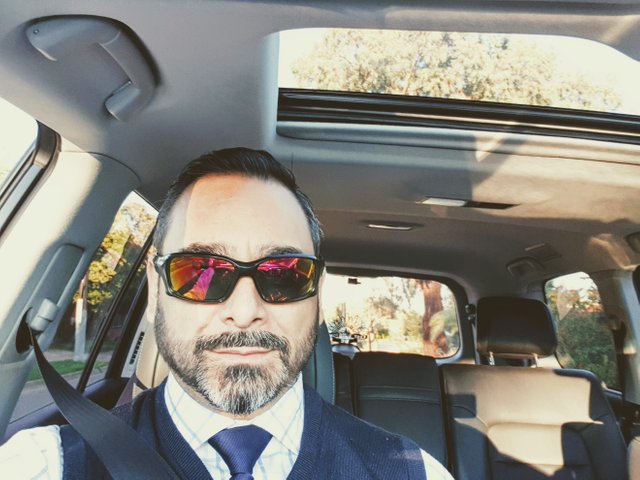 The role he presented is was a more consulting role; Devising marketing strategy, introducing his business to architects here and opening doors for him and the tech-guys to come along and expand upon. A quasi-sales role I suppose. A walk in the park for someone with my skills and background.
He has also talked about the formation of a secondary business doing the same sort of work but on a smaller scale to focus on new-residential builds. If that was the case I would be heading up that business on his behalf. He's just tossing ideas around about that currently though and we'll have to discuss that some more. For now it would be a single day a week.
I've owned my own property-development company and have worked in the property industry for twenty years so it's only a small leap to cross over to what my mates company does, and with no real technical expertise required at this stage...Well, seems a no-brainer to me; It helps him out and dips my toe in the water in a new segment of building and property.
Tomorrow I'm going to an appointment with my mate at the local Ferrari dealership, another job he is doing currently, and over today and tomorrow I feel I'll gain a fair idea of what he does, and how I may fit in.
He was initially just looking to open some doors here as currently he has no real penetration here in his hometown but it seems things may accelerate into new areas potentially. From what I've seen and what we have spoken about there is a huge gap in this particular segment currently, and huge potential.
After tomorrow we'll meet to chat about business plans, strategy and remuneration and then if I decide to deploy for him then we'll jump off and get to work on the one day a week gig.
My mate has always said he wants to work with me, and it's always been quite humbling to me to consider the confidence in, and respect for, me that he shows. He is a class-act and I feel fortunate to have him as a friend, and to have placed myself in a position to gain that respect and trust.
If this is only a part time thing, probably only for six months or so, then so be it. However the potential that this opens up a new sector of property/building for me and with a sales-focused slant should prove to be well-within my skills and who knows what the future may hold?
For now though its simple...Do a little work, learn some new skills and let it lead to wherever it will lead. I get to help my mate, cover some covid-19 financial shortfalls and fill in some time.
They say a change is a good as a holiday which I don't agree with, holidays are awesome!. But expanding ones paradigm is always invigorating and one never knows what may come of it.
---
Design and create your ideal life, don't live it by default - Tomorrow isn't promised.
Be well
Discord: galenkp#9209