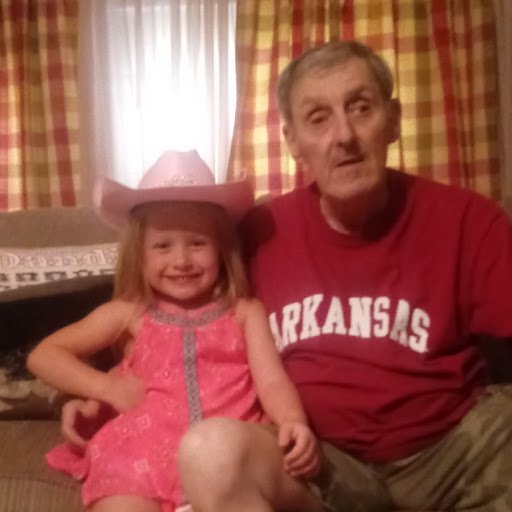 That's what the real me looks like.
This is the post I prayed I'd never have to do...I've been forced to become what I despise most- a Steemit beggar! When I posted last week about my living situation changing, I had hoped for a little support. Now I'm making one final plea...
The guy I take care of got swindled by some ripoff artist in India selling phony computer security. He gave the guy access to his computer against my sternest warnings and his bank accounts were drained- wiped out. Now we have his Social Security plus a small annuity, plus what I can make here on Steemit. He has some crazy woman who will pay $500-$600 a month for the upstairs where I live. He'd prefer that I stay and I need to pitch in $350-$400 a month for bills. Otherwise- it's the nursing home.
Some helpful soul suggested that I take my computer with me and continue writing there so let me set that straight. I visited the place with my friend Pam when her dad was there. The State run home here has wards- dormitories that warehouse 30-40 old guys. You get a bed and a night table and it's kept dark all the time- I guess old people like to sleep a lot. There's a dayroom where you can watch reruns of Oprah, or whatever old people watch. Also, my dog gets killed... I guess I should say "put to sleep" because it sounds nicer. I made a commitment when I took him to see it through... This will not happen- I'll shoot the both of us first!
I've fought against powering down the whole time I've been here. It breaks my heart to have to... I never fooled myself into thinking I'd become a Whale someday- all I ever wanted was to be a Dolphin... not for myself, but so I could use my voting power to help support other content creators. I didn't come here to get rich, all I wanted was to be a part of a community of talented people. If this was about the money. I could have powered down when Steem was around $3.00 and my account was over $10,000. I only wanted to be a good Steemit citizen. Anytime anybody need help I always did my best to help them... I guess now it's my turn and I hate being on this end of things.
I'm going to keep posting and hoping for the best. My average payouts have gone from over $35 to under $10. I guess I must have pissed somebody off... I don't know what I could have done, but I'm sorry. I need upvotes on my stories, resteems, anything! Please help!!!
GIF by @papa-pepper