Today is the first of December and it's about 4 months since I made my last post here on the Hive Blockchain, but not only did I go (almost) offline here, I also stopped using my accounts on Twitter, Instagram and Vero ... until I started to slowly geting back online a couple of days ago.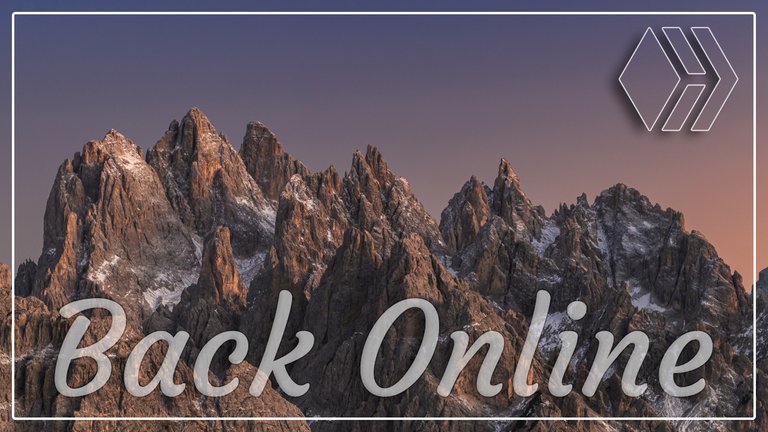 Back in the Hive
This post is accompanied by some of the photos I have taken in the past months while being offline. Of course, I want to make separate posts about these and more photo trips soon.
Tre Cime di Lavaredo - Dolomites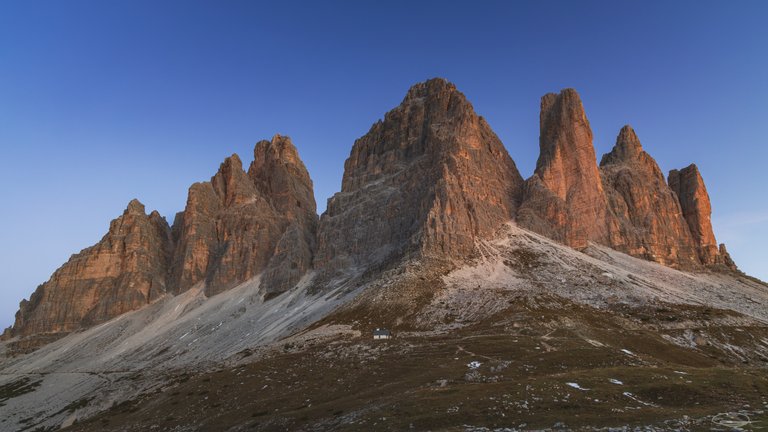 [click for fullsize]
Boring cloudless sky at sunrise - the weather was great in the Dolomites ... great for hikes, but not for photos.
I didn't plan to go offline, especially not for such a long time. It just happened, but the longer it took the better it felt somehow and I think I needed a time out, to be honest. And while writing these words during my nightshift, I still don't know if I will publish this post in 2022 or in 2023 ... of course, it will be 2022 and even today, and I have to apologize to you for leaving without saying anything.
Tre Cime di Lavaredo - Dolomites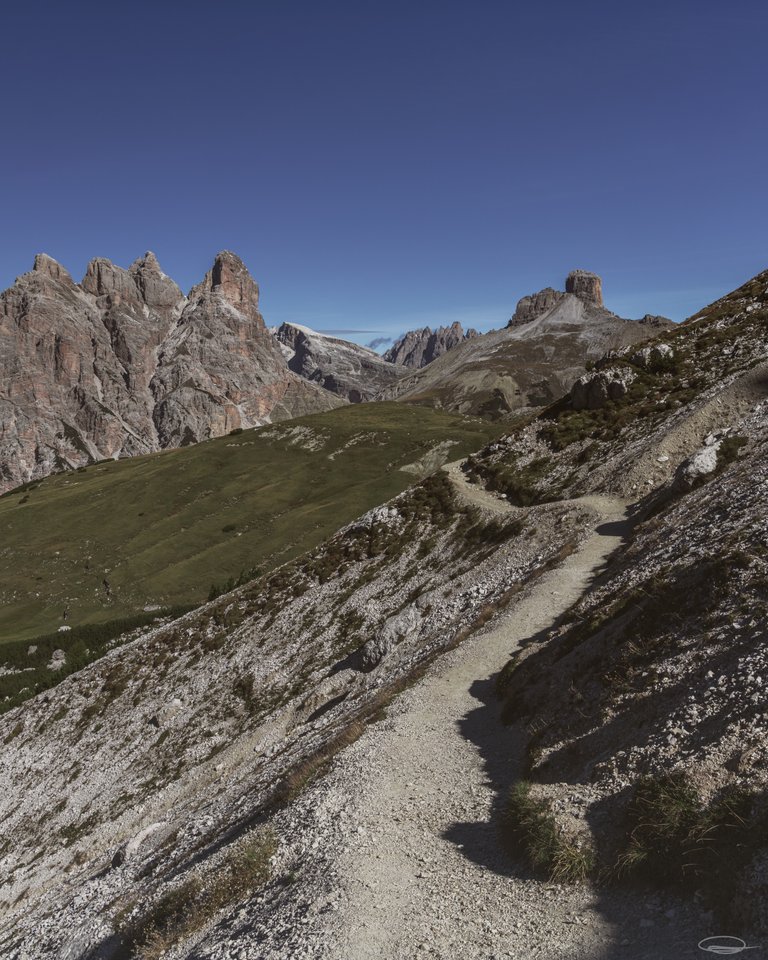 [click for fullsize]
The path around the Tre Cime di Lavaredo. Although it was still quite early in the morning, I had to be quick to take a photo without any people ... still had to clone out one person ;)
In the beginning I said I went "almost" offline, because I still have been here almost daily to look through my feed, to vote and to chat with my good friend from South Africa, Zac Smith aka @papilloncharity, whom you all might should know, I think.
Passo Giau - Mt. Ra Gusela - Italy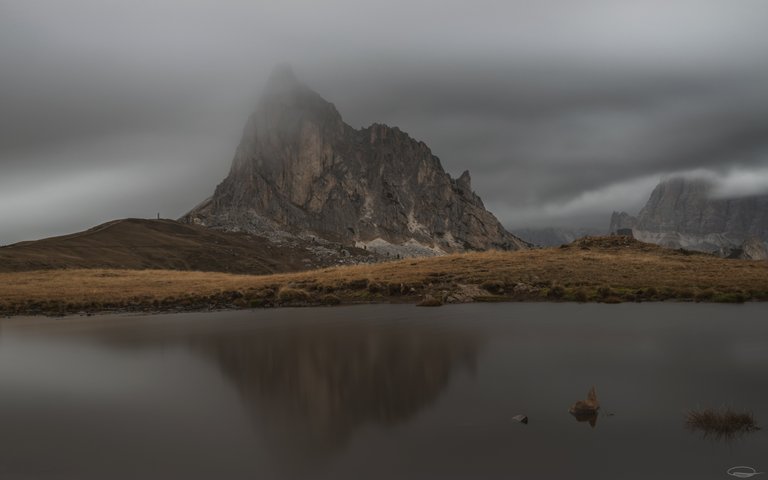 [click for fullsize]
Search Google for Passo Giau or Mt. Ra Gusela and you will certainly see tons of awesome images of the Mountain reflected in this little lake.
When I arrived at the pass the weather was cold and stormy, as you can see in this image, but I loved how the little rock in the water mimics/reflects the mountain.
Talking about Zac, if you don't already know Zac Smith yet, you should definitely pay him a visit because his blog and charity work in South Africa deserve much more attention - he's a passionate photographer who shows beautiful landscapes and animal / bird images taken around his home in South Africa ... please visit him and follow @papilloncharity.
And if you want to win some extra HBD each week you should also visit @combination, the account of the Papillon Foundation run by Zac - see right below.
Other than that I have been quite quiet in the Online world.
Autumnal Colours - Austria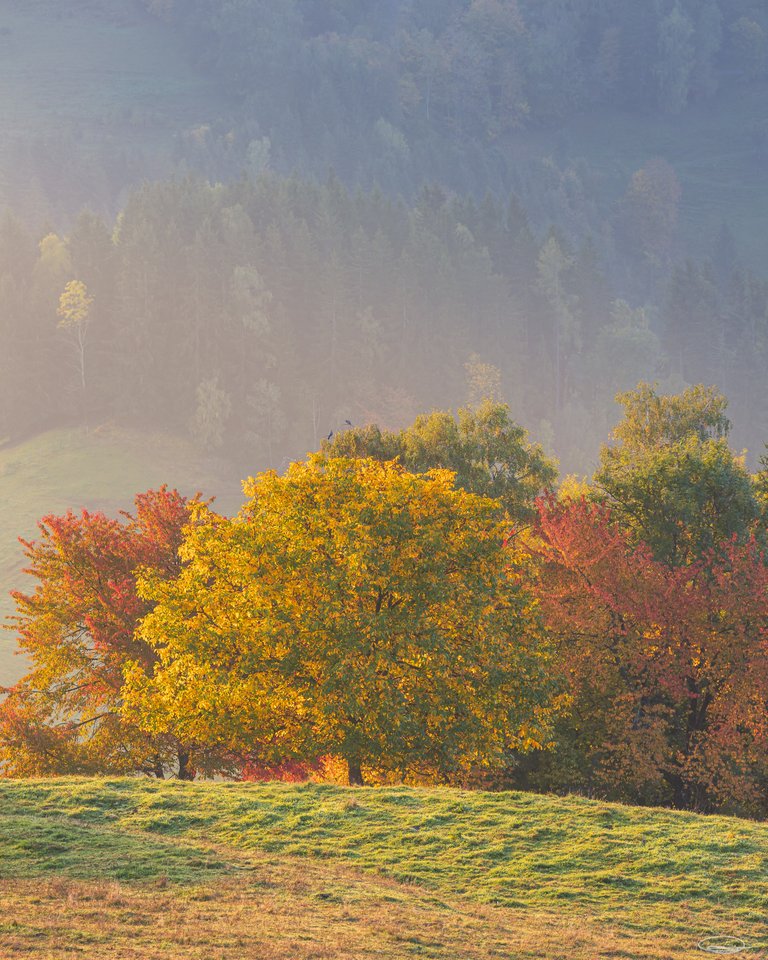 [click for fullsize]
About half an hour from home there's a little mountain that I often visit. In the beginning of October the trees have already started to change colour.
So, what were my reasons for going offline? I think besides a lot to do at home the main reason was my work which has increased in the past few years, and until about two months ago, when I finally have found a colleague who is able to do the most important tasks of my work when I'm not here, I even haven't been on holidays longer than a few days in a row.
Waterfall - Italy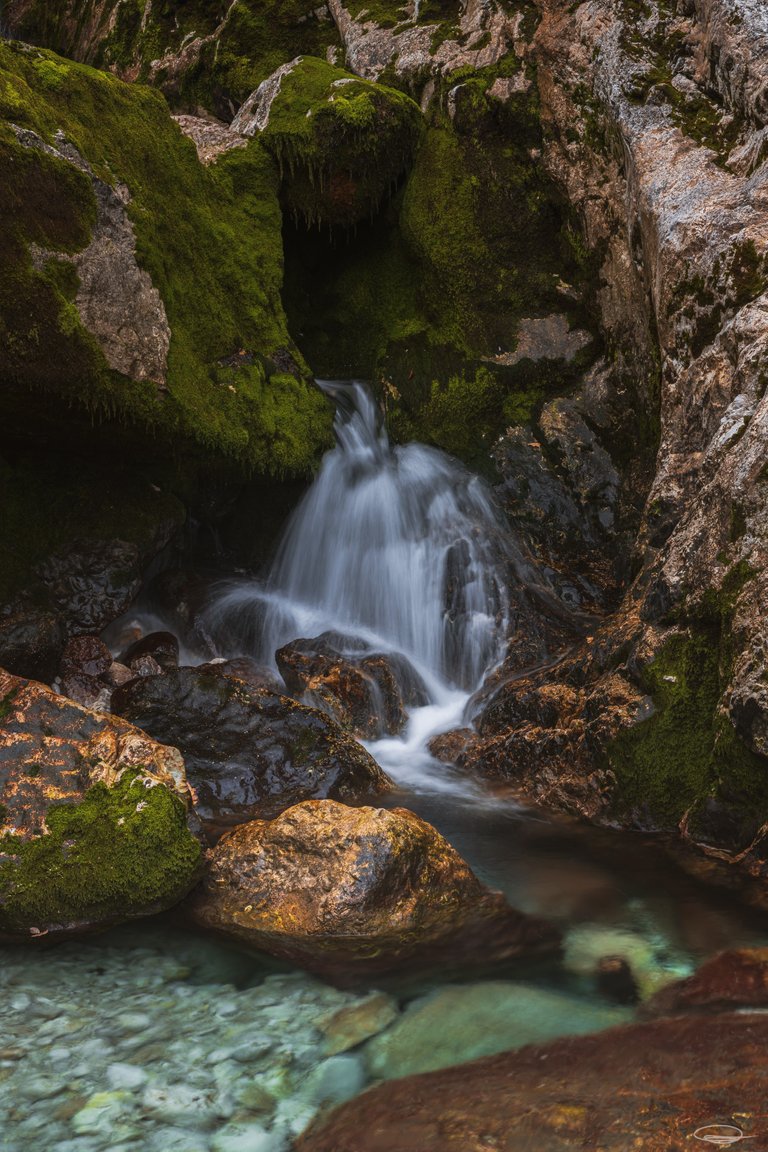 [click for fullsize]
I have visited a huge waterfall in Italy, but I loved this little one much more, to be honest.
So, in September and October I could consume my holidays from the past few years.
In the weeks off work I have been on quite some short photo trips around home and also to Slovenia and I have been in the Italian Dolomites.
Passo Giau - Italy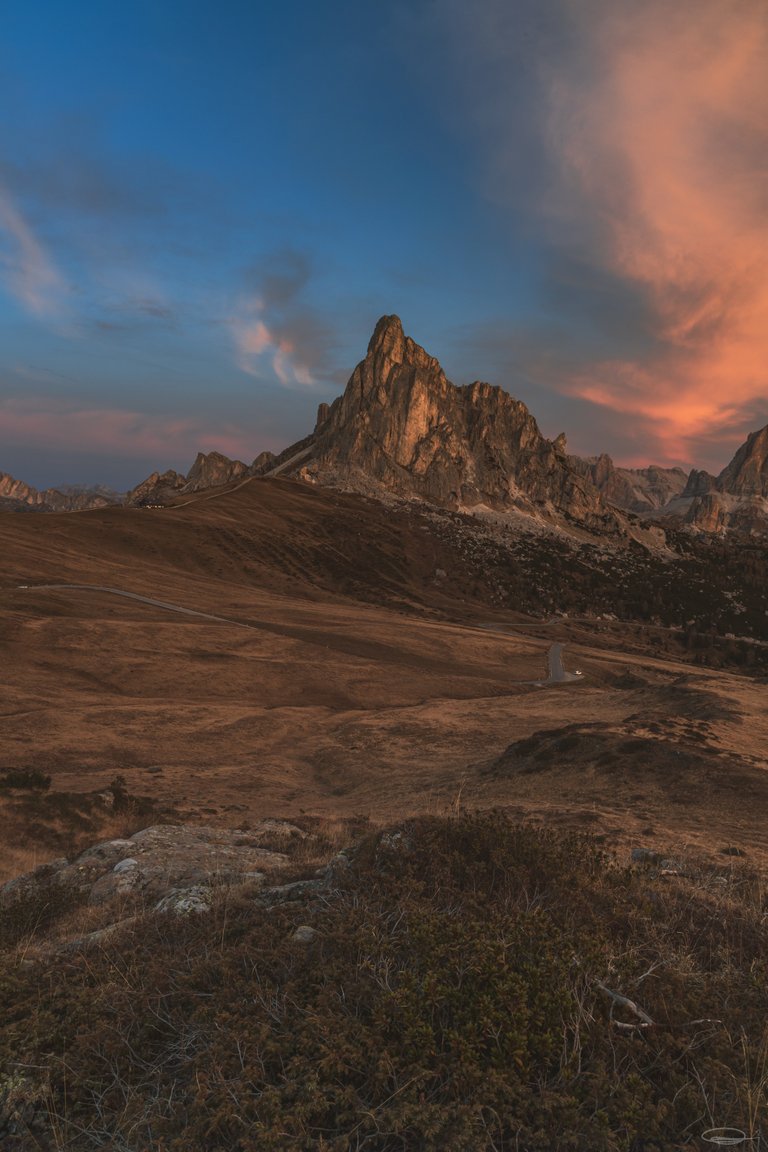 [click for fullsize]
On my second visit to the Passo Giau in the Italian Dolomites I have had a little better weather :)
The small white dot to the right besides the road is my micro camper van that Hive bought me - more about it in another post.
There's still so much to do and after long days looking into the computer monitors, working through mountains of work and surviving boring meetings at work, I often just don't want to turn the computer on at home.
And I want to spend my spare time more out in nature, but I also want to try to post here again from time to time and show you some of the photos I have taken in the past months ... and also the ones that I will take on my future photo trips.
Tschaukofall - Austria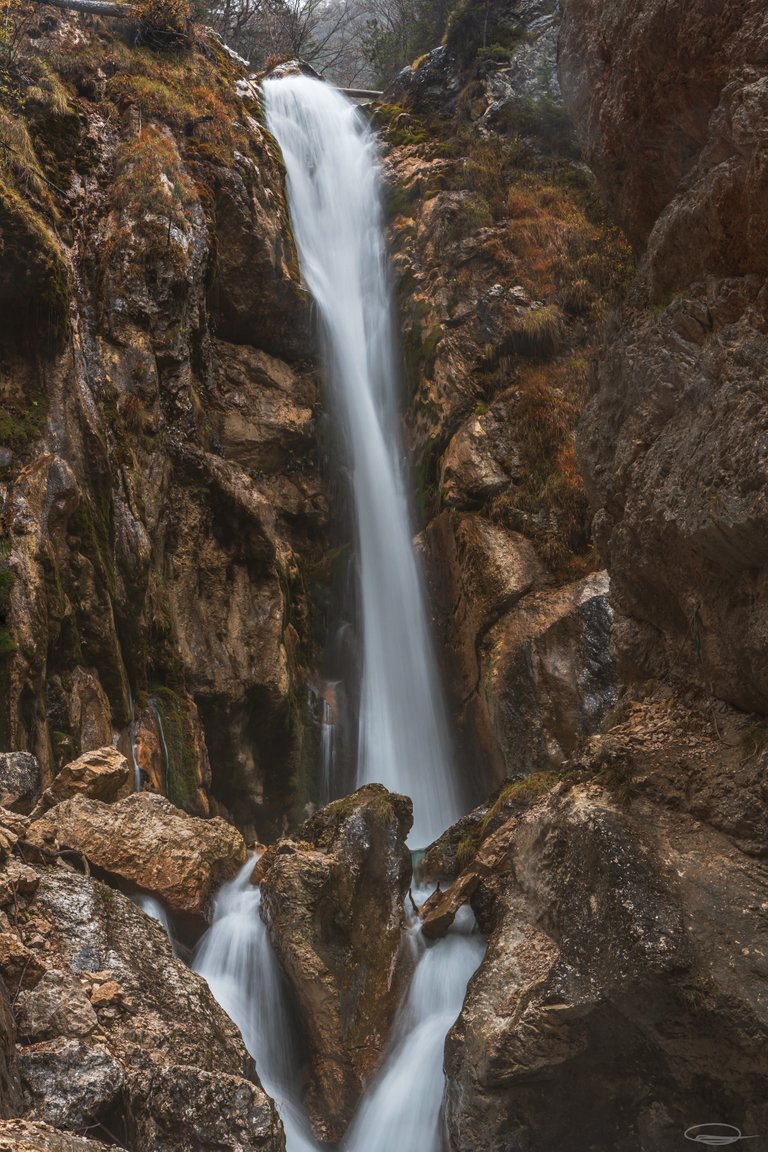 [click for fullsize]
The Tschaukofall is a beautiful waterfall in a gorge close to the border to Slovenia.
So, now I'm at the end of this post ... next time you don't hear anything from me, you know that I am just somewhere in the mountains enjoying the offline world ... or ask Zac 😉
Šunikov vodni gaj - Slovenia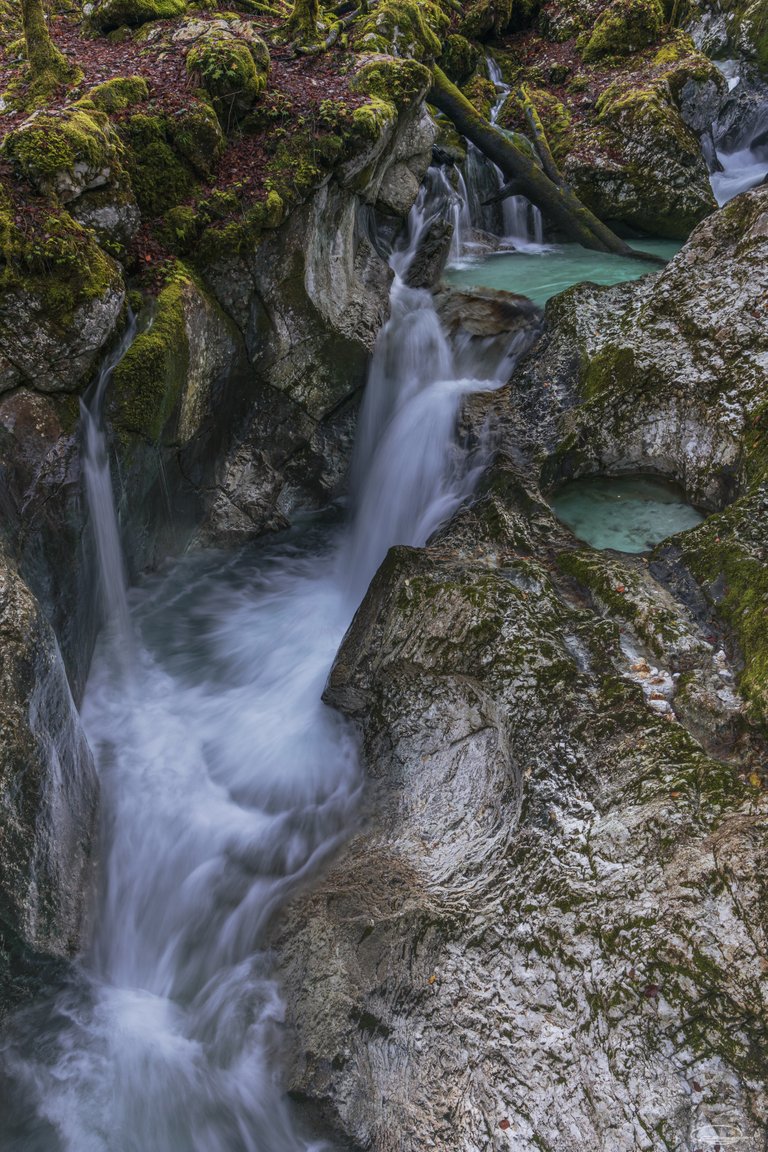 [click for fullsize]
The Šunikov vodni gaj / Šunik Water Grove in Slovenia is one of my favourite places for waterfall images as well as for walks in the mossy beech forest there.
By the way: do you say "in the Hive" or "on the Hive"? When you mean the Hive Blockchain it would probably be "on the Hive", I guess, but bees live "in their Hive", don't they 🐝
Ysperklamm - Austria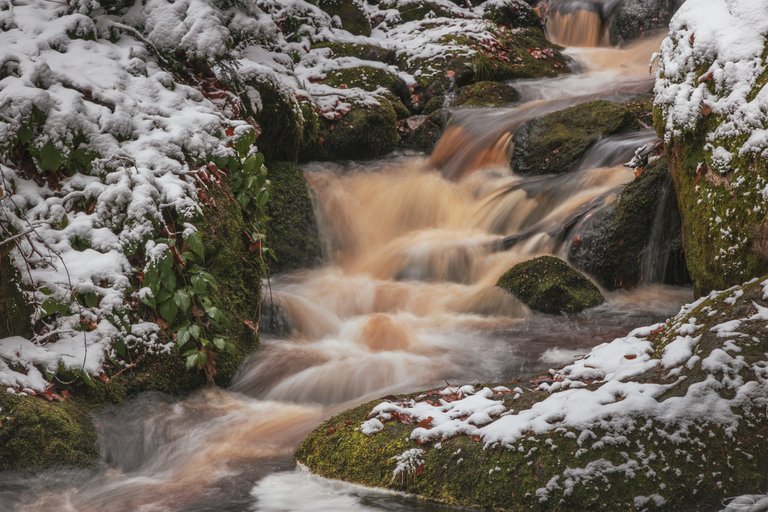 [click for fullsize]
Especially after rains, the river in the Ysperklamm in Lower Austria is of a quite intense brown colour because of the humic substances in the soil.
---
Information
All photos were taken with the Canon EOS R and one of these lenses: Canon RF 24-105mm f/4 L IS USM, Canon RF 70-200mm f/4 L IS USM, Canon RF 100-400mm F5.6-8 IS USM, Canon EF 16-35mm 1:4 L IS USM, Canon EF 50mm 1:1.8 L STM, SIGMA 105mm 1:2,8 DG MACRO HSM.
If you are interested in the image data, I leave all EXIF and IPTC information stored in the pictures.
---
If you like my work I would appreciate an upvote, nice comment or maybe you want to share my post on your blog 😊 ... and maybe you would like to follow me, so that you never miss a post from me.
Thank you so much for visiting my blog,




Photos and Text: @johannpiber | Johann Piber | All rights reserved - do not use without my permission
Please contact me if you would like to get one of my photos in full resolution or visit my NFT galeries ⬇️
Some of my Photos are listed at the OpenSea NFT Marketplace and on the Foundation Plattform
You have no Hive account yet?
Sign up free here! or here or here
2022-12-01
[//]:# (!pinmapple 46.61847 lat 12.30152 long 2022-12-01-Back-Online d3scr)
#hive5 from Austria 🖐️